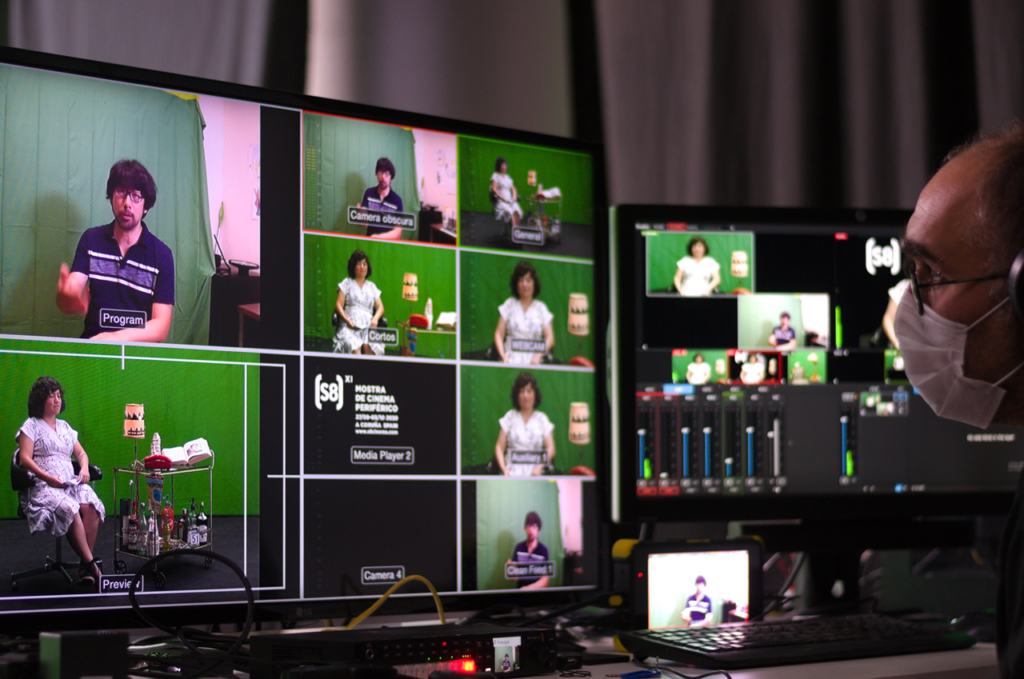 For this year's edition, Mostra Internacional de Cinema Periférico da Coruña introduces a dual format that will combine on-site activities with a selection of contents exclusively designed for online consumption.
This edition brings back resonances of the 70's cult TV show devoted to experimental cinema Screening Room, which was an inspiration for creating Camera Obscura, an original program that leads (S8)'s online offer for 2020.
From September 27-October 3, (S8) will celebrate its 11th edition introducing a new dual format. The festival will include a number of performances, gatherings, and film screenings that will be complemented with a selection of contents exclusively designed to be enjoyed online –a complete Internet-based offer that will be available on (S8)'s website and social media sites.
More than ever, in this edition the spotlight falls on (S8)'s international nature –it will reach every corner of the world with contents in Galician, Spanish, and English, with an emphasis on developing accessible and informative formats. (S8) will remain true to its essence. It will continue to be a meeting point for the film community –a source of inspiration and discovery for filmmakers and artists. Only one thing will change: this time, the contents will be available all over the world. For another year, contributing to the film literacy of the audience and boosting the exposure of promising creators are still the two main pillars of (S8)'s program.
The festival will feature a number of sections that are well-known to (S8)'s long-time enthusiasts (Xerme, Sinais, Sinais en Curto, Desbordamientos…), but it will also include new original contents that have been exclusively designed for this edition. This is the case with Camera Obscura, a new online program inspired in the cult TV show on experimental cinema Screening Room, a Boston television series aired from 1972 to 1981 and conducted by Robert Gardner. The program, which welcomed some of the most relevant avant-garde filmmakers of that time, offered not only in-depth interviews with the guests, but also the opportunity to discover their work. 2020 came along with an invitation to explore new ways of dissemination for experimental cinema. Inspired by Screening Room, (S8)'s has developed Camera Obscura, the result of a creative endeavor: a show with a bold aesthetic and in an innovative format that will be available on streaming.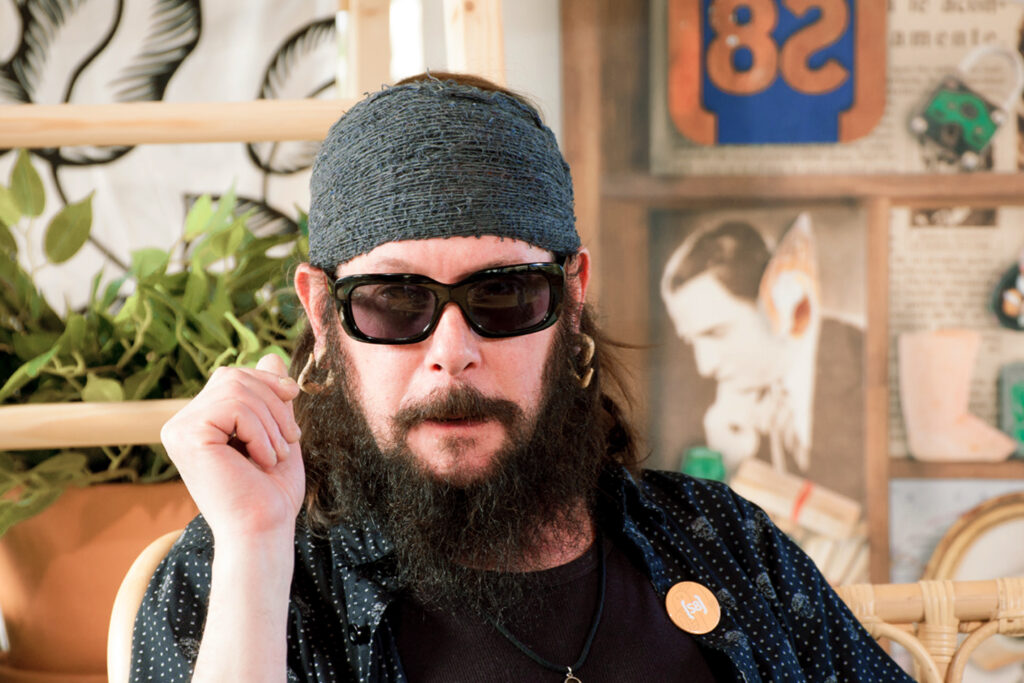 Camera Obscura: the protagonists

In this edition of Camera Obscura the audience will be invited to discover the creative processes of filmmakers like Amy Halpern, Tomonari Nishikawa, Alexandre Larose, and Valentina Alvarado, as well as a selection of their pieces. In this section, (S8) will also remember the work of one of the most unique personalities in the history of the festival: the recently deceased Luther Price.
With the help of Ed Halter (Light Industry, Bard College), one of the main promoters of Price's work, and using archival footage of an interview with the author during his stay in Coruña back in 2017, the episode Luther Price. In memoriam will expose new sides of Price's work, from his early films in super 8 to his most recent pieces in 16 mm.
This episode will be complemented with a special on-site session in the movie theater, during which the attendees will be able to enjoy two of Price's early films (Warm Broth and Green) that Price signed with the stage name he adopted in the early years of his career: Tom Rhoads. With Price himself playing several roles, the films confront us to a succession of frames portraying creepy reinterpretations of the American dream.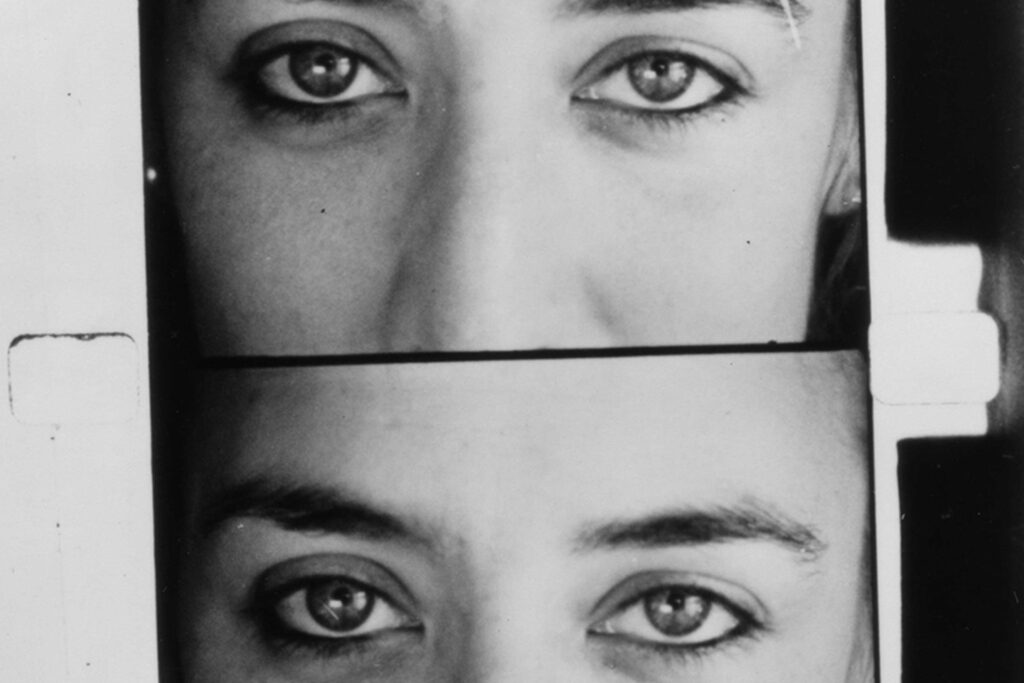 Amy Halpern is also among the featured filmmakers of (S8)'s new online program. Currently living and working in Los Angeles, Halpern started her filmmaking career in the early 70s, and took part in the contemporary dance scene of 80's New York. Halpern, the creator behind a number of mesmerizing 16 mm films that make the most of the sensorial power of cinema, has also been part of the photography crew of several Hollywood productions.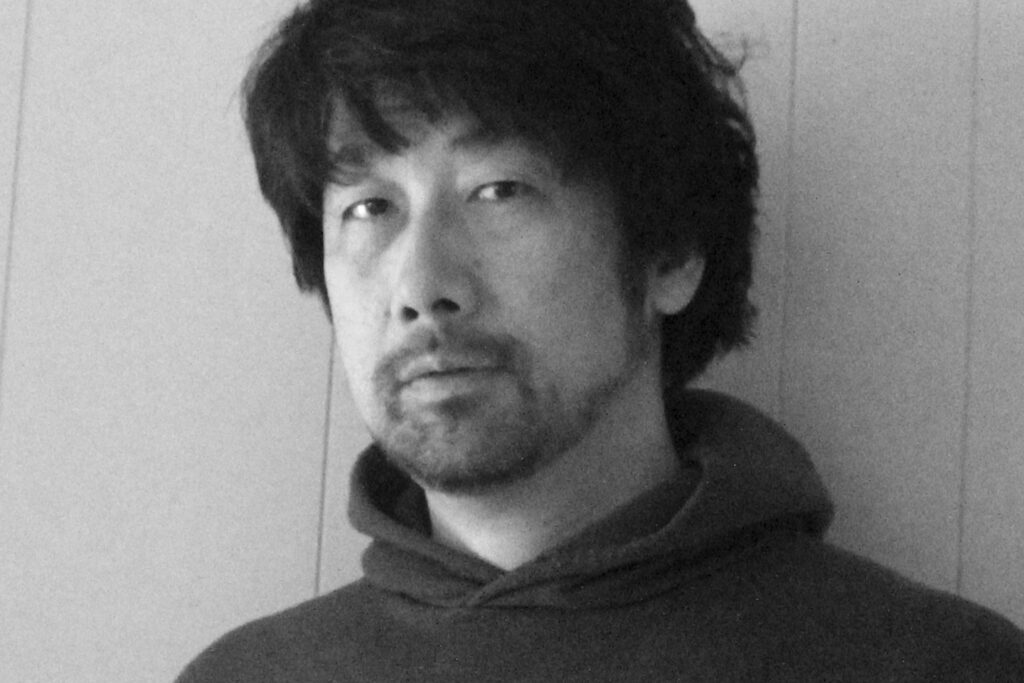 Tomonari Nishikawa's films explore the idea of documenting situations/phenomena through a chosen medium and technique, often focusing on process itself. His films have been screened at numerous film festivals and art venues around the world. He is one of the co-founders of KLEX: Kuala Lumpur Experimental Film and Video Festival and Transient Visions: Festival of the Moving Image. He lives in Japan/USA, currently teaching in Cinema Department at Binghamton University.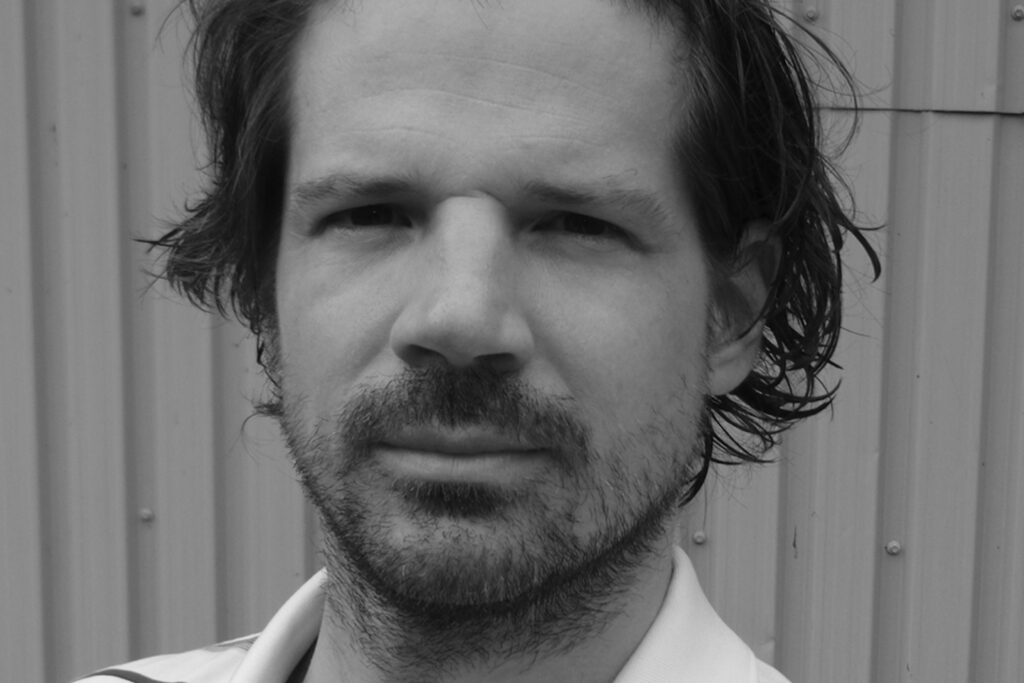 Camera Obscura also brings to us the experiments and working processes of the Canadian author Alexandre Larose. His peculiar imagery is highly influenced by his background as an engineer. Larose manipulates different analog film devices to achieve a deeply impressionistic and pictorial cinema.
Valentina Alvarado is a Venezuelan creator who has developed –in just a few years– an incredibly personal and distinctive imagery with pieces that explore one's own identity through constant experimentation. Her film creations dialogue with different artistic disciplines (installation art, collage, painting, pottery, etc.) This edition of Camera Obscura will host the world premiere of her latest work Propiedades de una esfera paralela, a piece she created during her BAICC residency (a collaborative initiative by (S8), AC/E, and LIFT) at the LIFT facilities in Toronto.