A cross-generational collection of secret gardens of light, that is, the core subject of this year's edition screened in a movie theatre.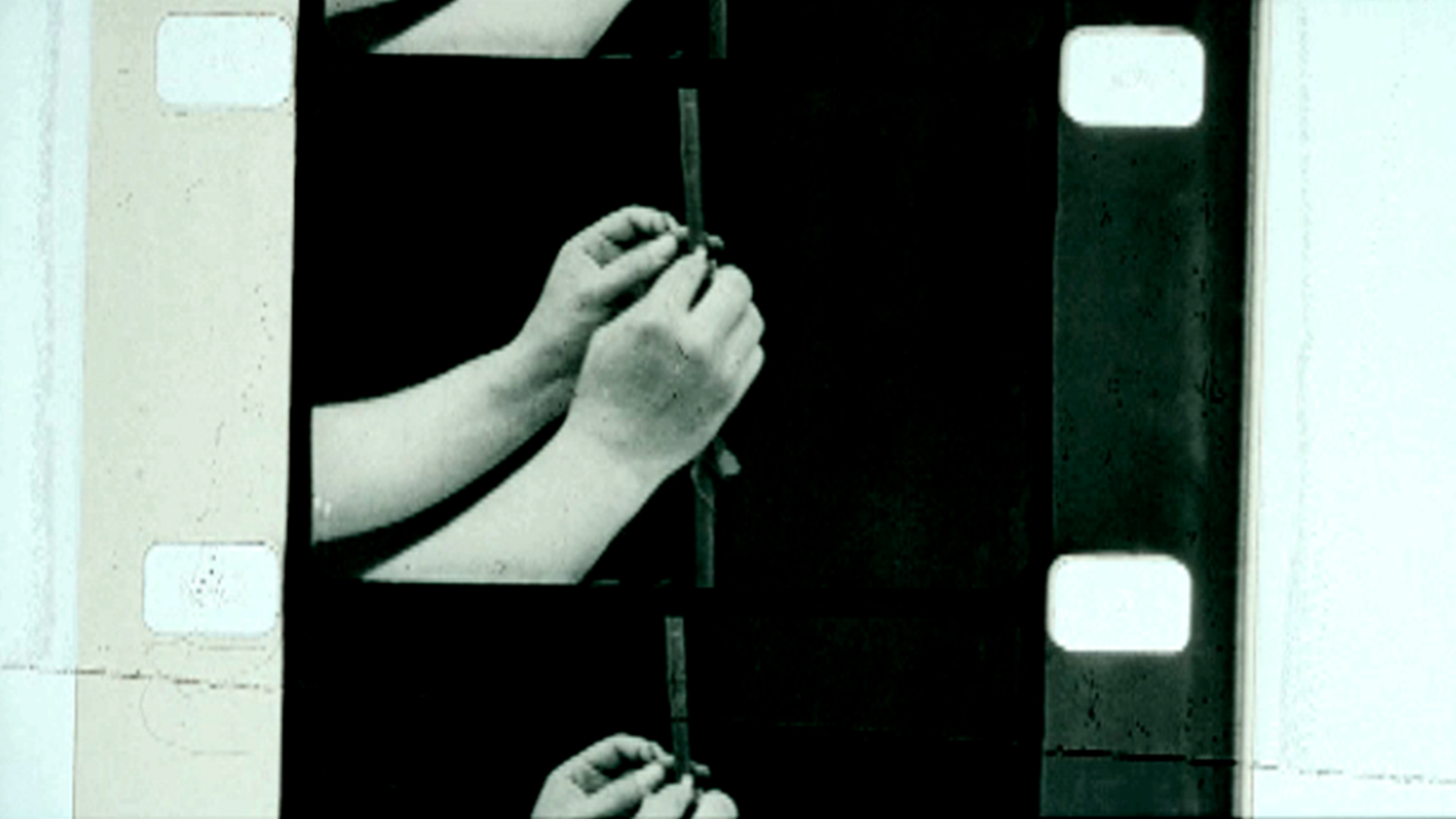 PLANTAS TREPADORAS | Julieta Averbuj, 2013, 35mm, 2 min.
Found plants that climb both as an ascending stem and as 16mm reel, twisting and jumping on a piece of 35mm film.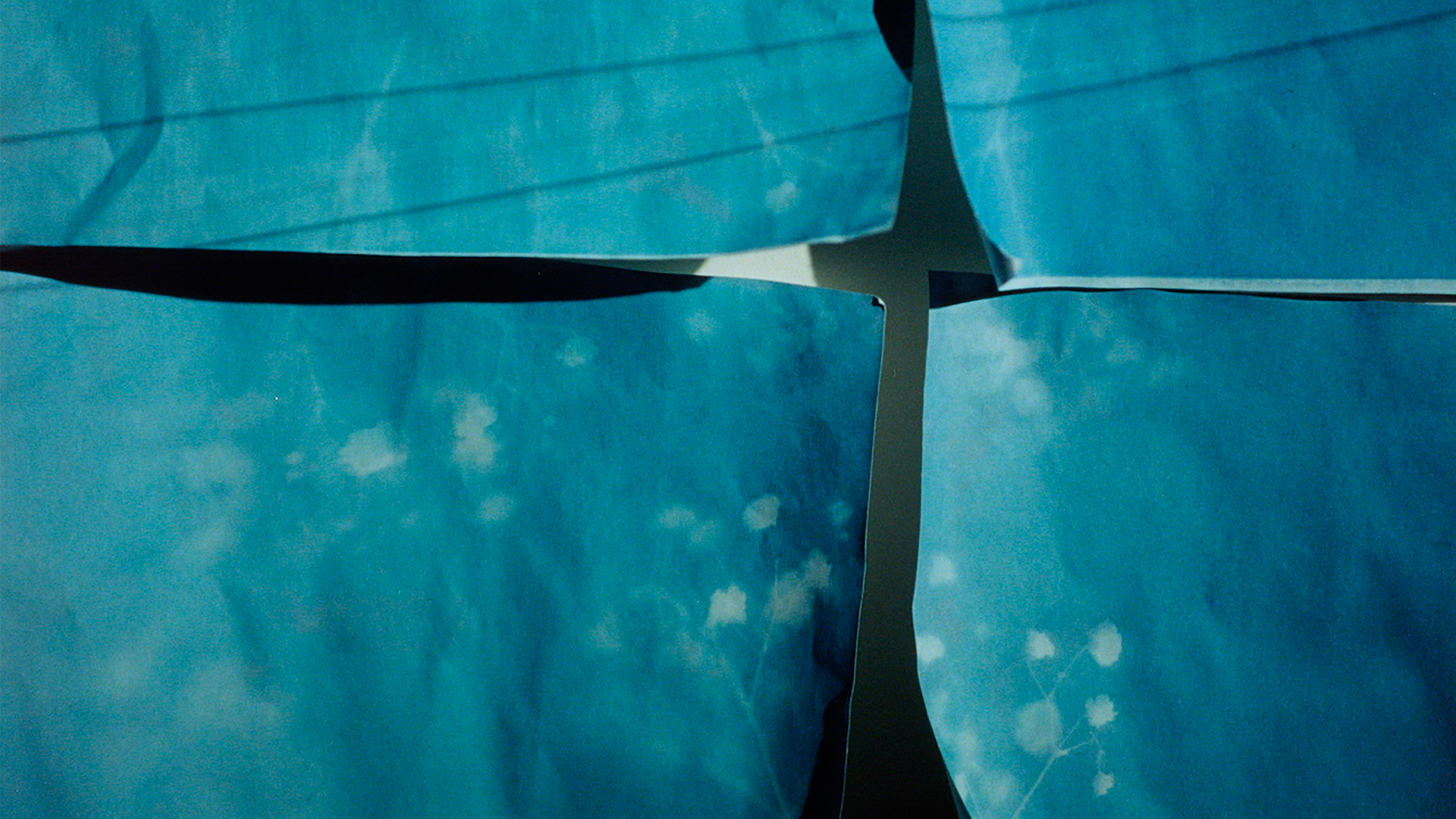 TRANSCRIPT | Erica Sheu, 2019, 35mm (transferido dixital) 3 min.
A delicate film inspired by Terama's Shadow Film: A Woman with Two Heads (1977) that reflects the intimate and family worlds of its author. The Gypsophila of memory materialized in shadows, written characters, and cyanotypes.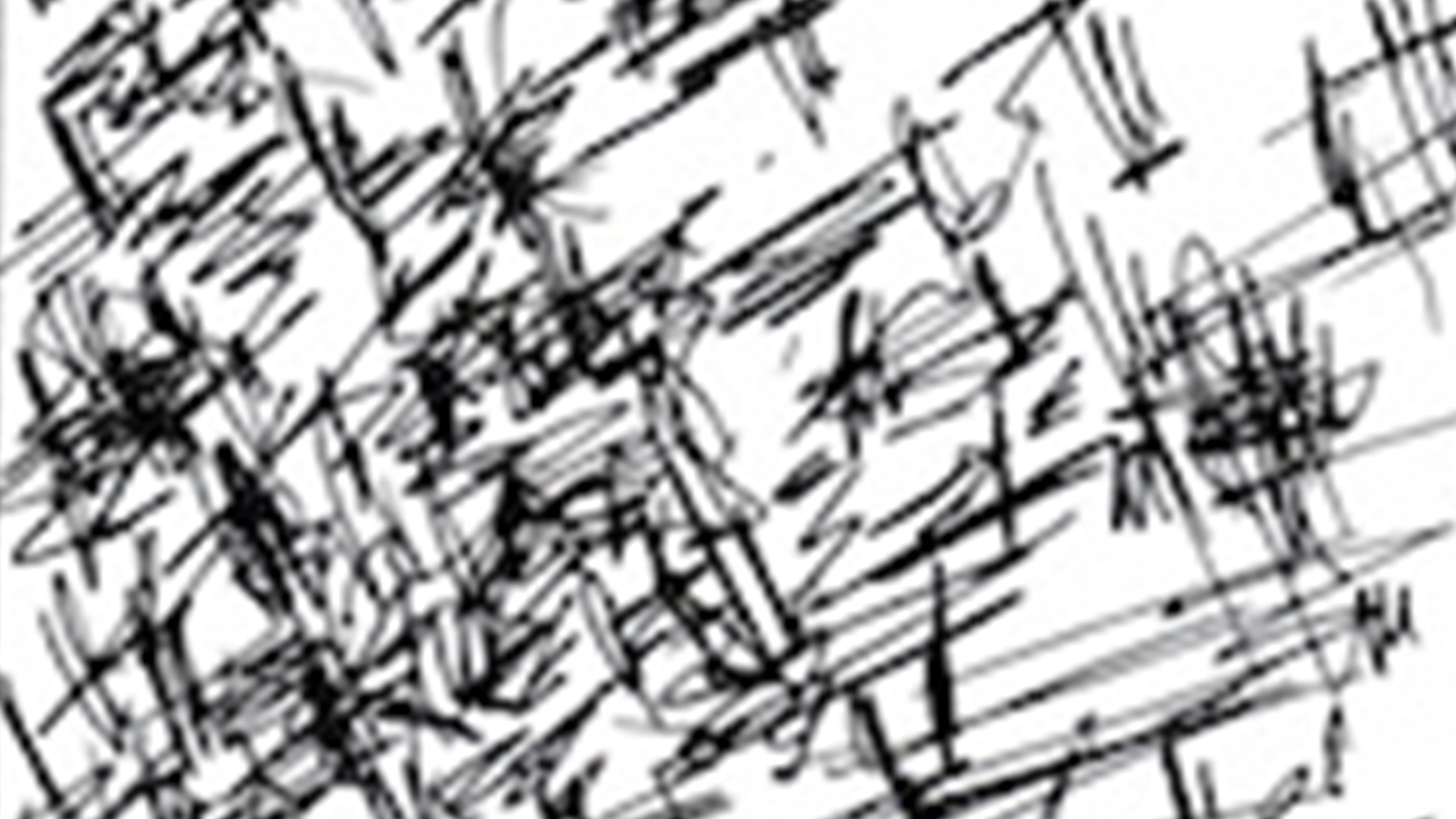 BAUMSCHATTEN A L'OMBRE D'UN ARBRE | Milena Gierke, 1996, super 8 (digital transfer film), 2 min.
The shadows of beautifully serene trees act as a prelude for a succession of interwoven
images of their green leaves and the blue sky.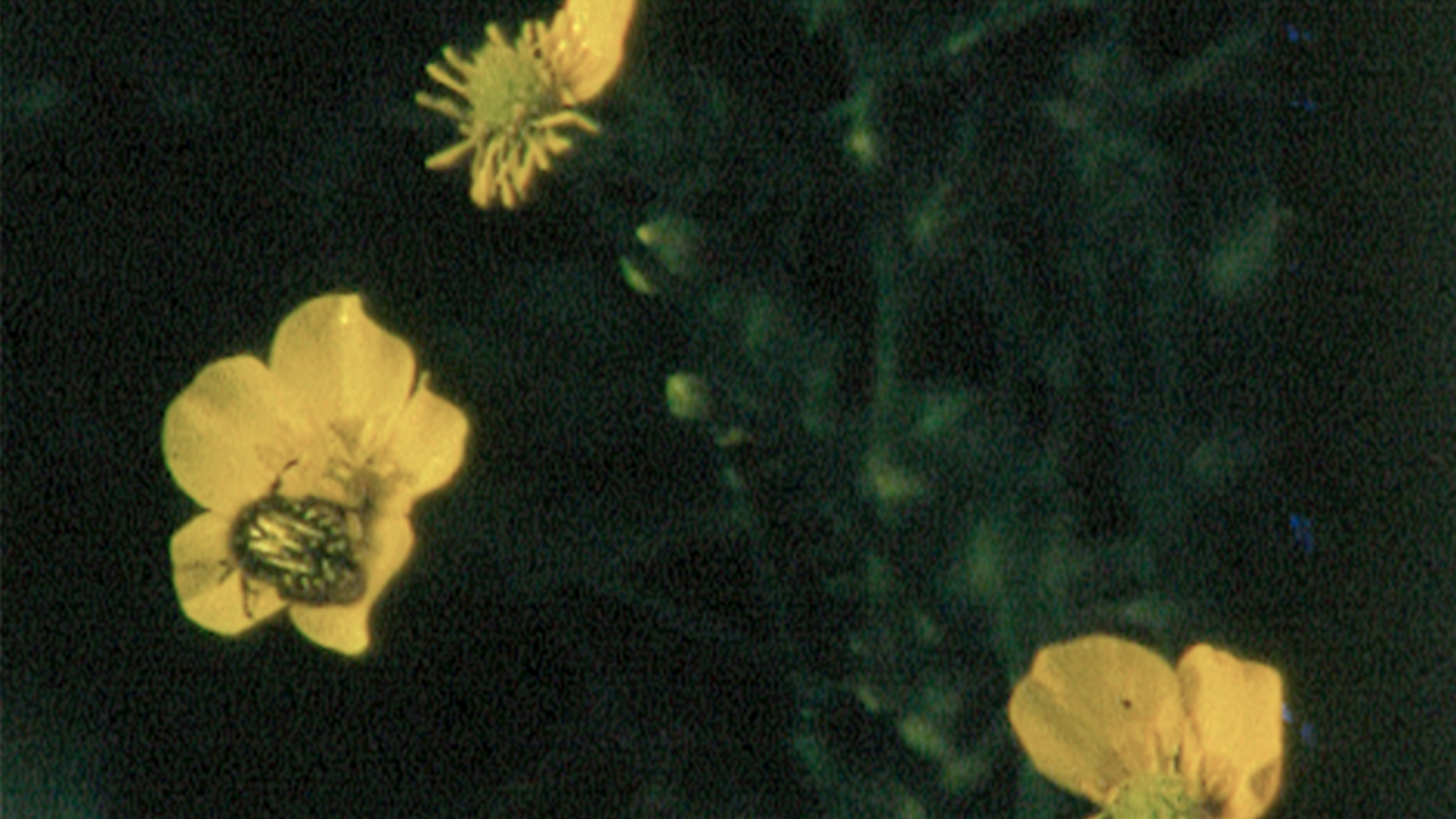 BOUQUETS 26-27 | Rose Lowder, 2003, 16mm, 3 min.
Two episodes of Lowder's legendary bouquets: filmed floral arrangements in pieces no longer than a minute, thoroughly composed by the author in her restless visual explorations.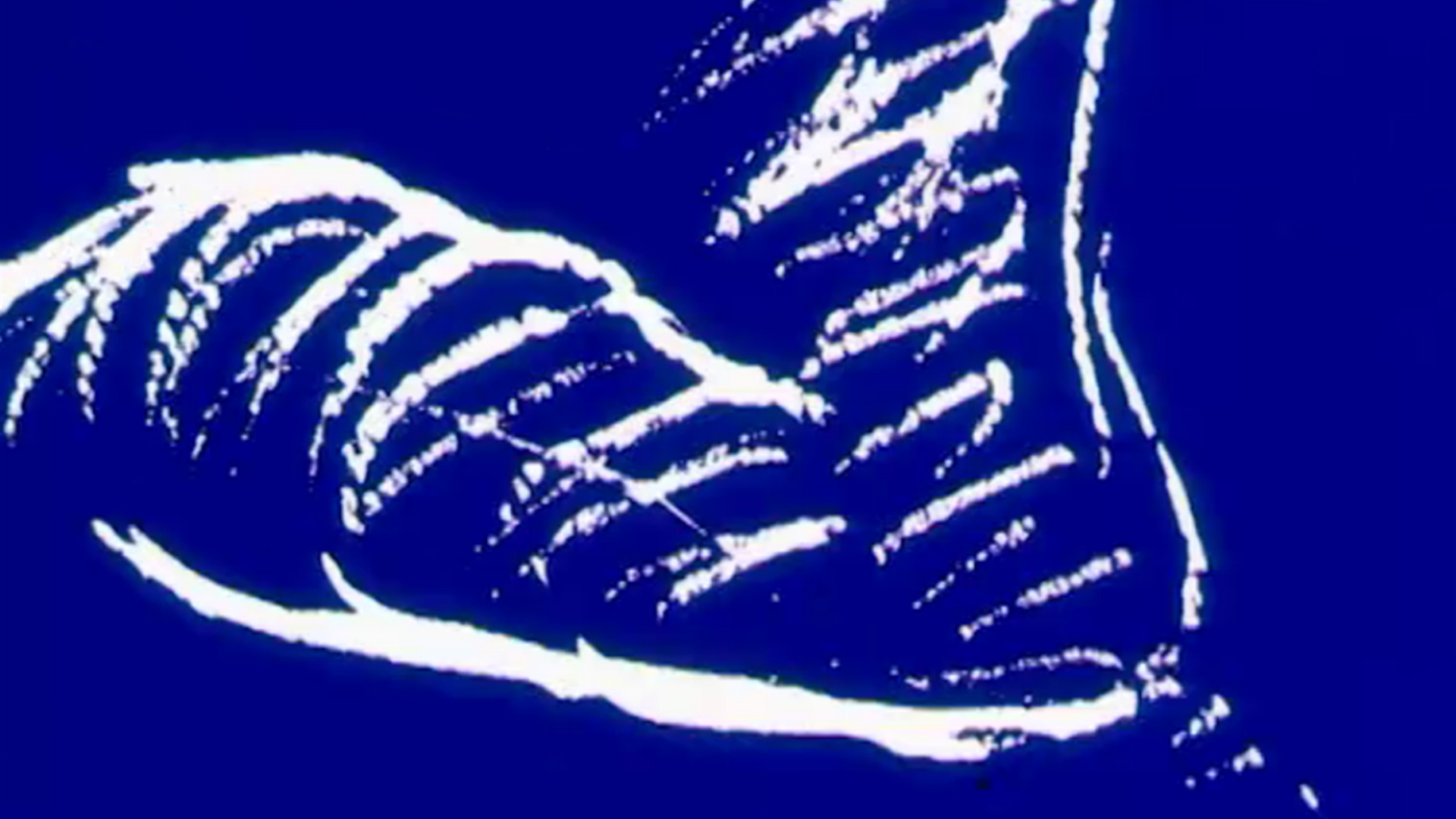 GARDEN PIECES | Margaret Tait, 1998, 16mm, 12 min.
The last piece ever made by Margaret Tait, a filmmaker and poet from the Orkney Islands. A film that explores a garden in three acts –two of them filmed; the other painted over the film.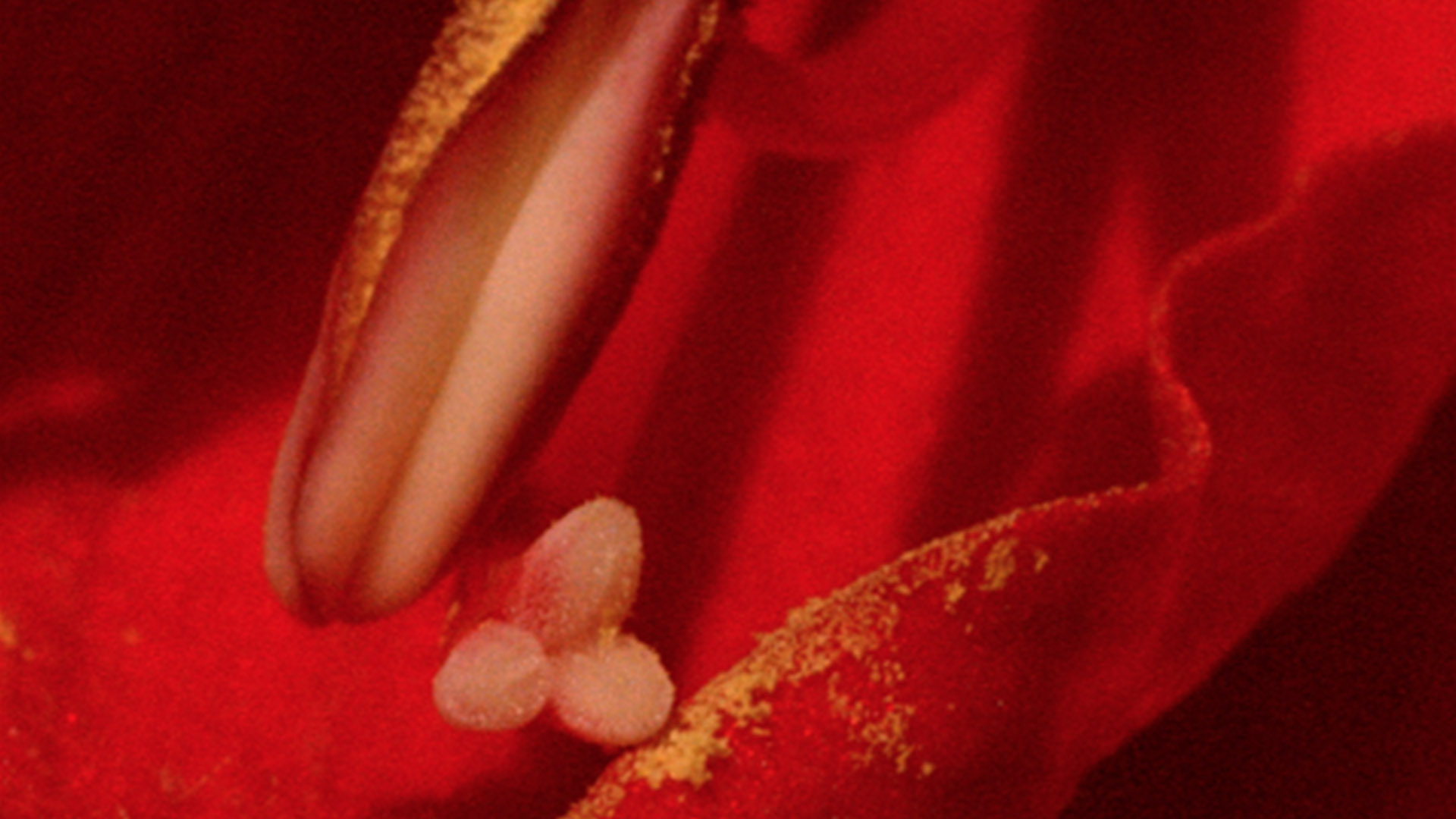 AMARYLLIS – A STUDY | Jayne Parker, 2020, 16mm (transferido dixital), 7 min.
A study of the colors, textures, and architectural forms of an amaryllis, a flower from the southern regions of Africa that was catalogued by Linnaeus in 1753.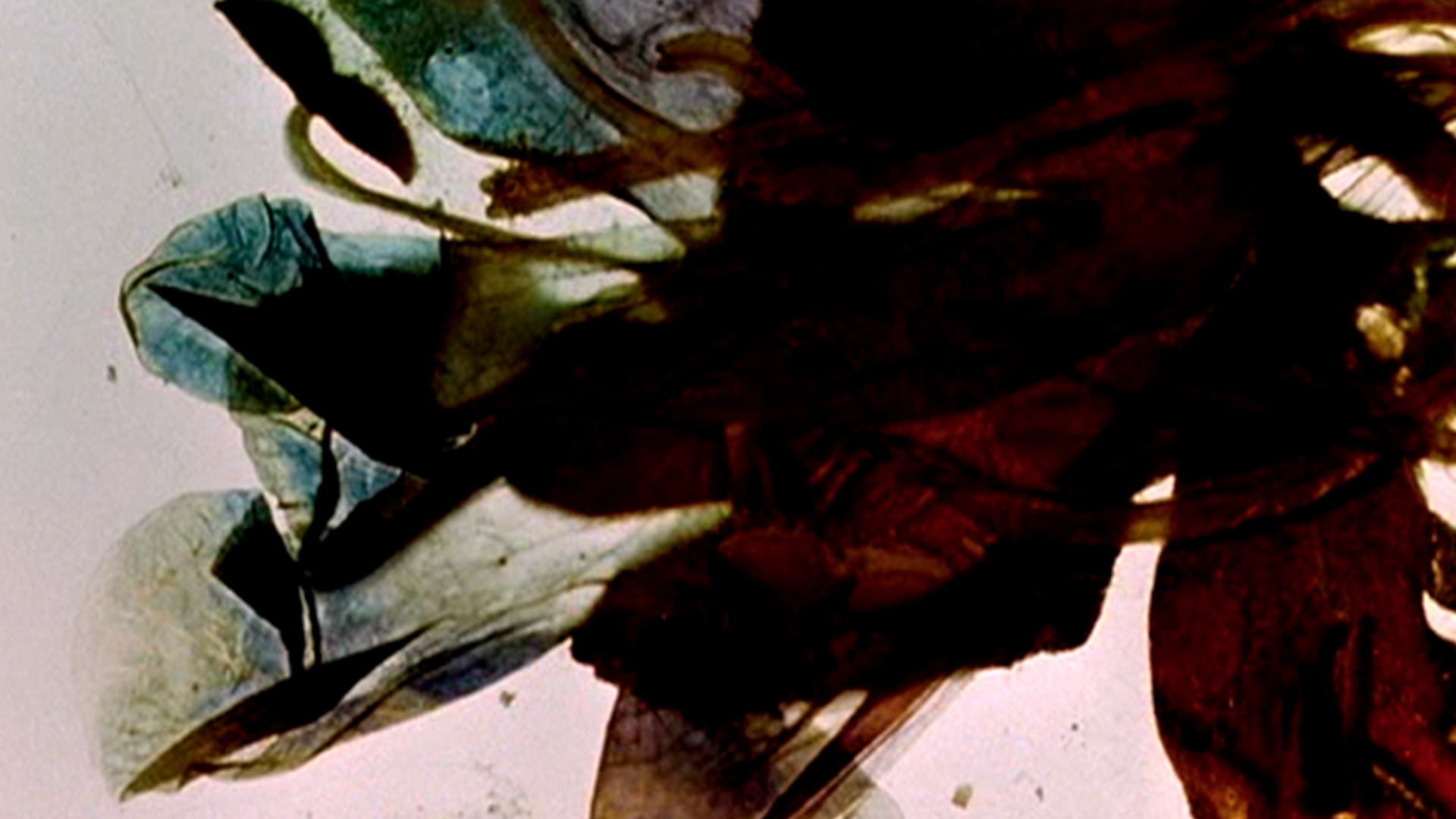 THE GARDEN OF EARTHLY DELIGHTS | Stan Brakhage, 1981, 16mm, 2 min.
A film Brakhage made by pasting –as he did in his earlier piece Mothlight– elements of the natural world (grass, petals, and leaves) onto strips of clear film leader. Inspired by the painting of the same name, Brakhage's The Garden of Earthly Delights is "an homage to (but also an argument with) Hieronymus Bosch."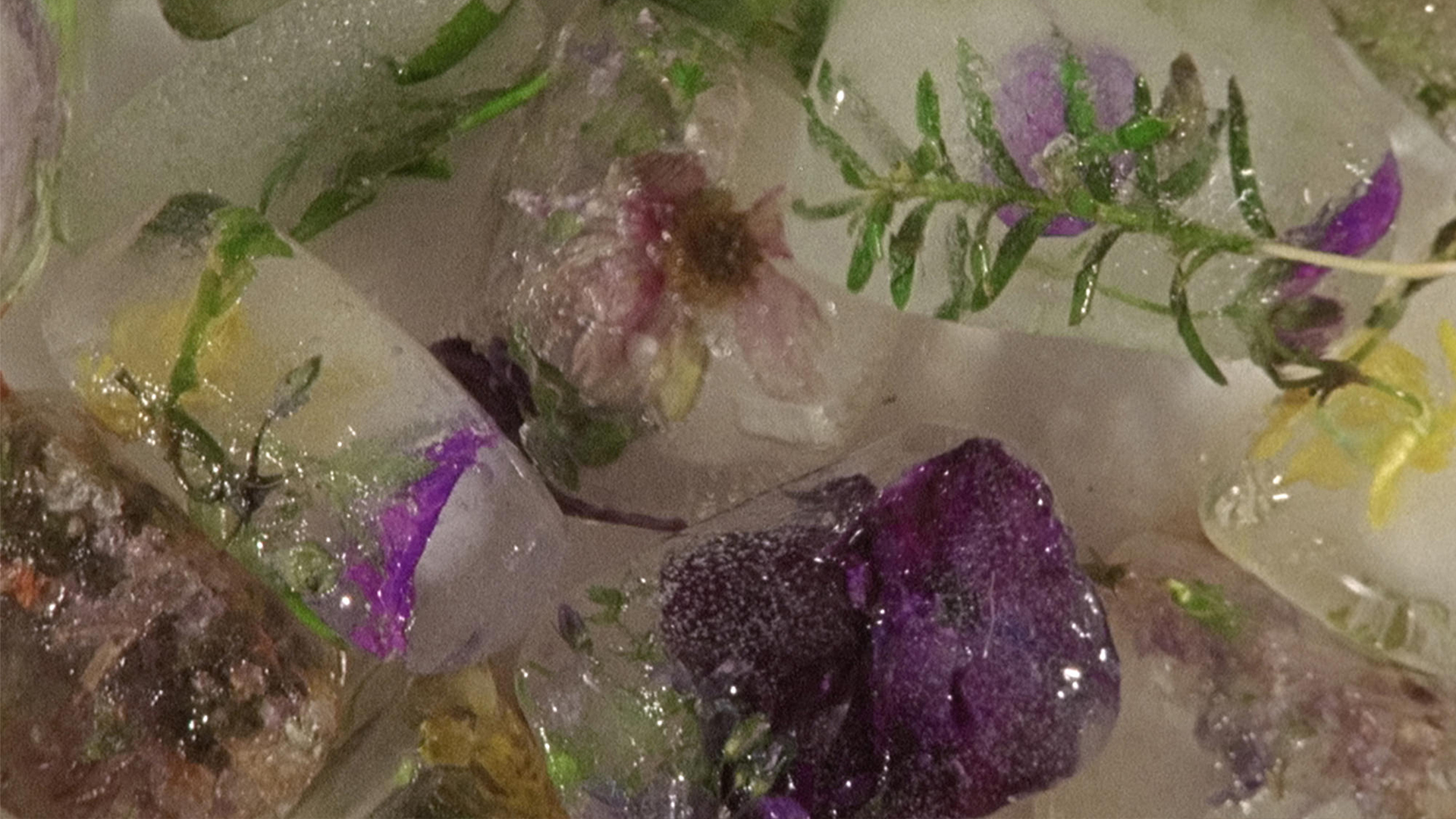 WASTELAND NO. 2: HARDY, HEARTY | Jodie Mack, 2019, 16mm, 7 min.
A pulsating, unusual still life of plants and flowers ripped out of their natural contexts, then frozen. A colorful visual parade of life cycles.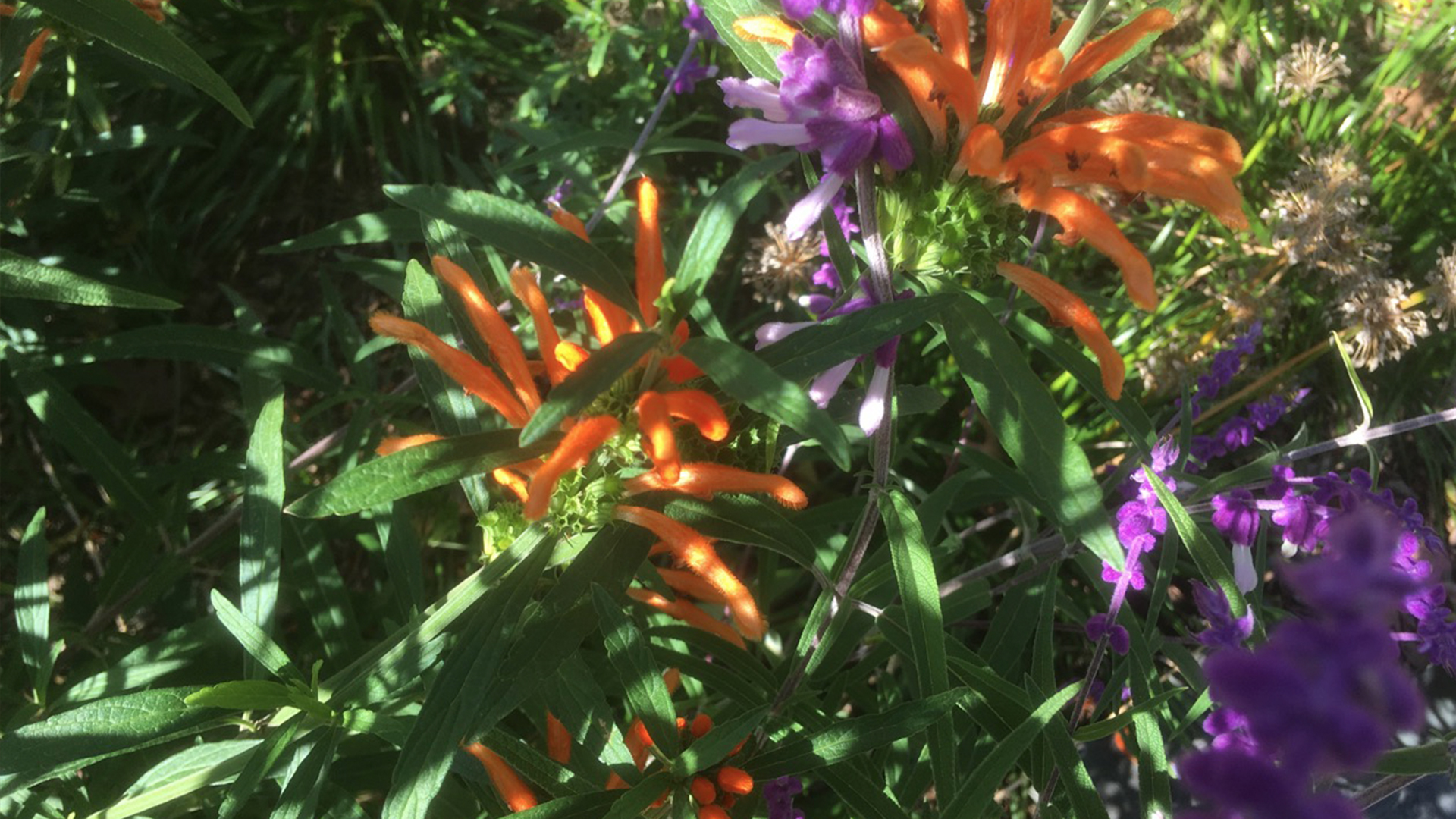 INTERLUDE | Nathaniel Dorsky, 2019, 16mm, 11 min.
A brief lost moment lies between.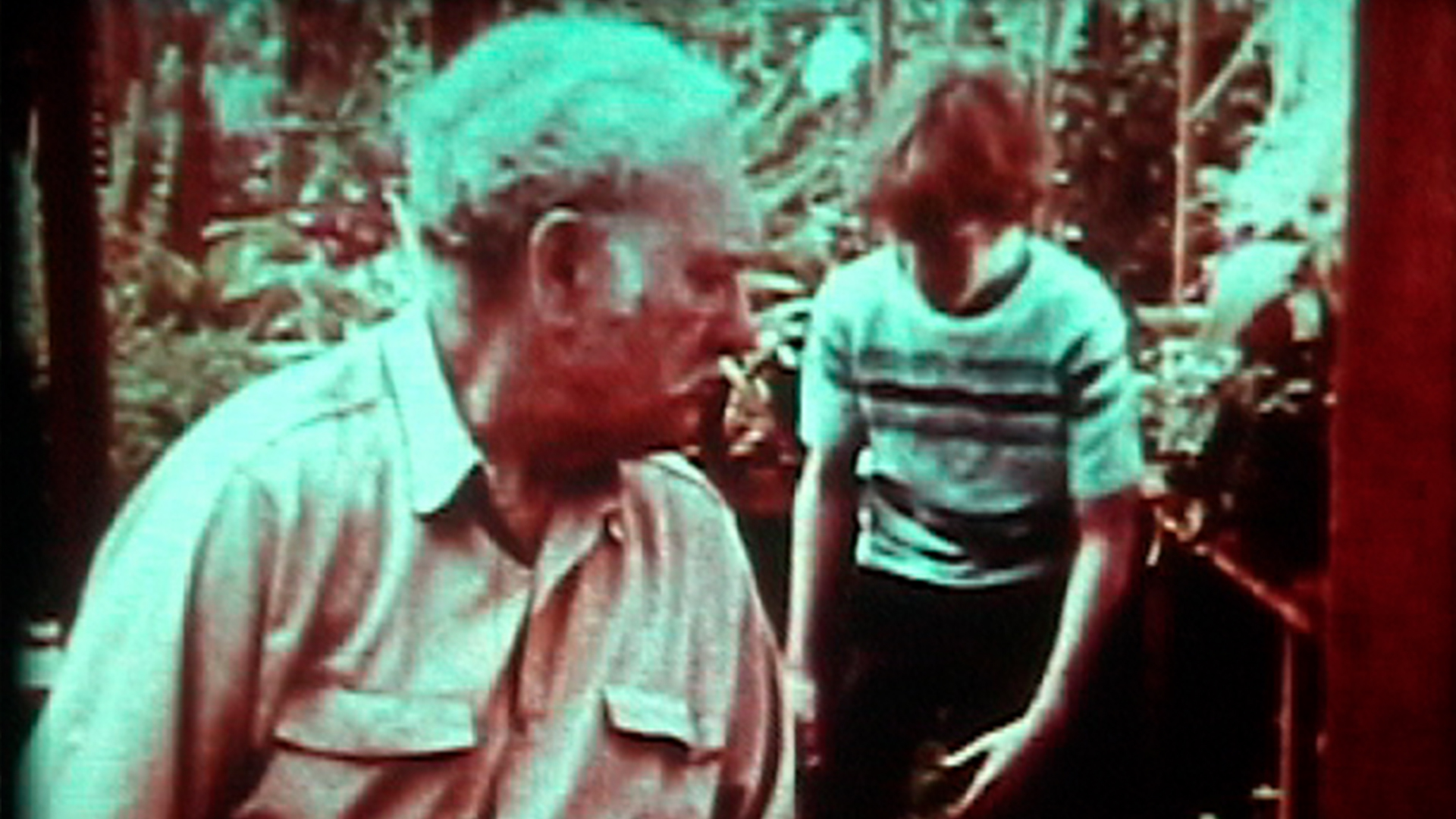 I BEGAN TO WISH… | Julie Murray, 2003, 16mm, 5 min.
Fruits and flowers closing in on themselves. A found footage film in which time is reversed, and where the apparent innocence of a father-and-son scene reveals a dark side.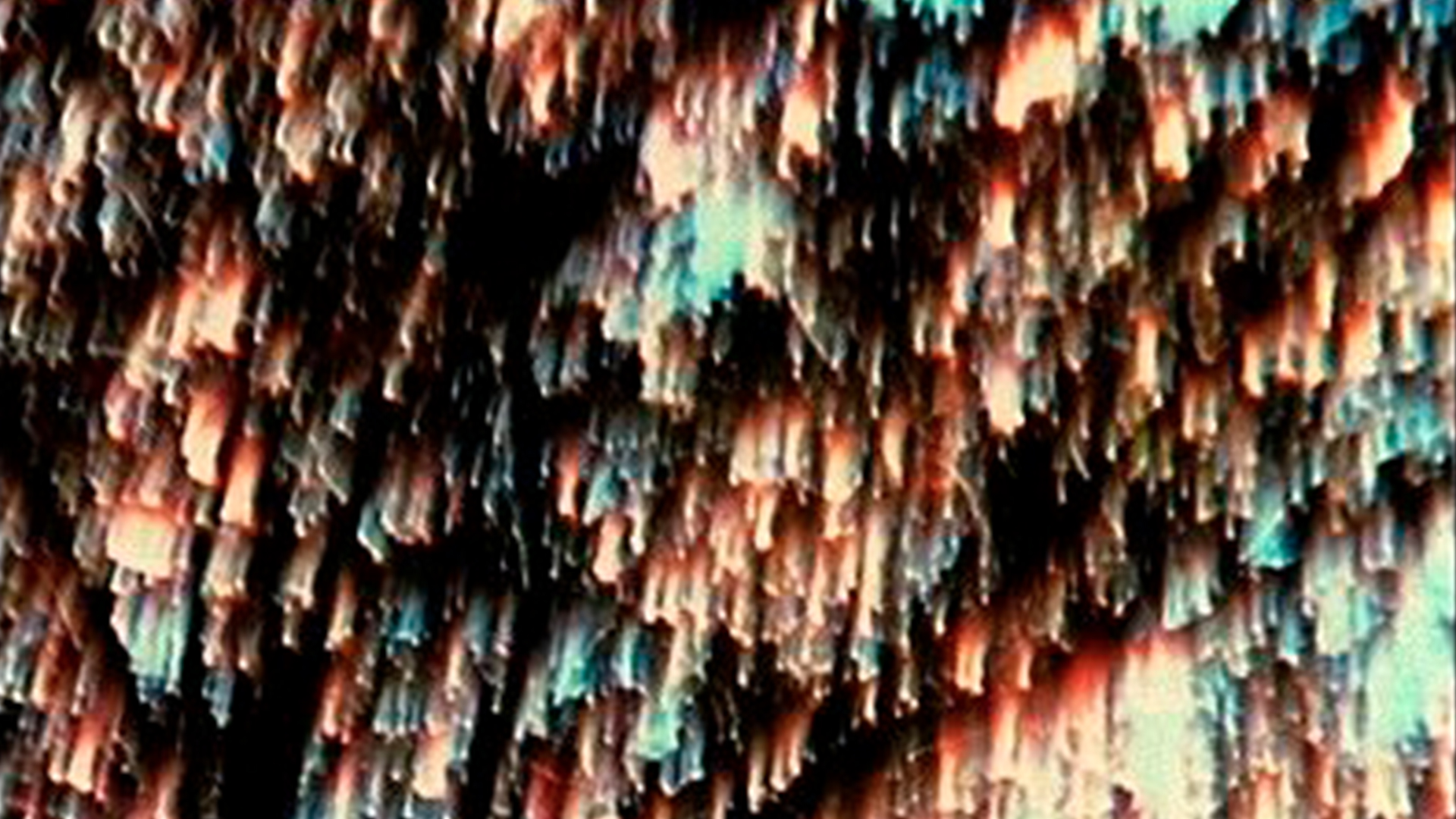 THE SECRET GARDEN | Phil Solomon, 1988, 16mm, 23 min.
A combination of images portraying water surfaces filmed by Solomon (R.I.P.) that dialogue with fragments of found footage from both The Wizard of Oz and one of the commercial versions of The Secret Garden –a story that is suggested in the film's subtitles. A film where form and emotional content fuse in disturbing harmony.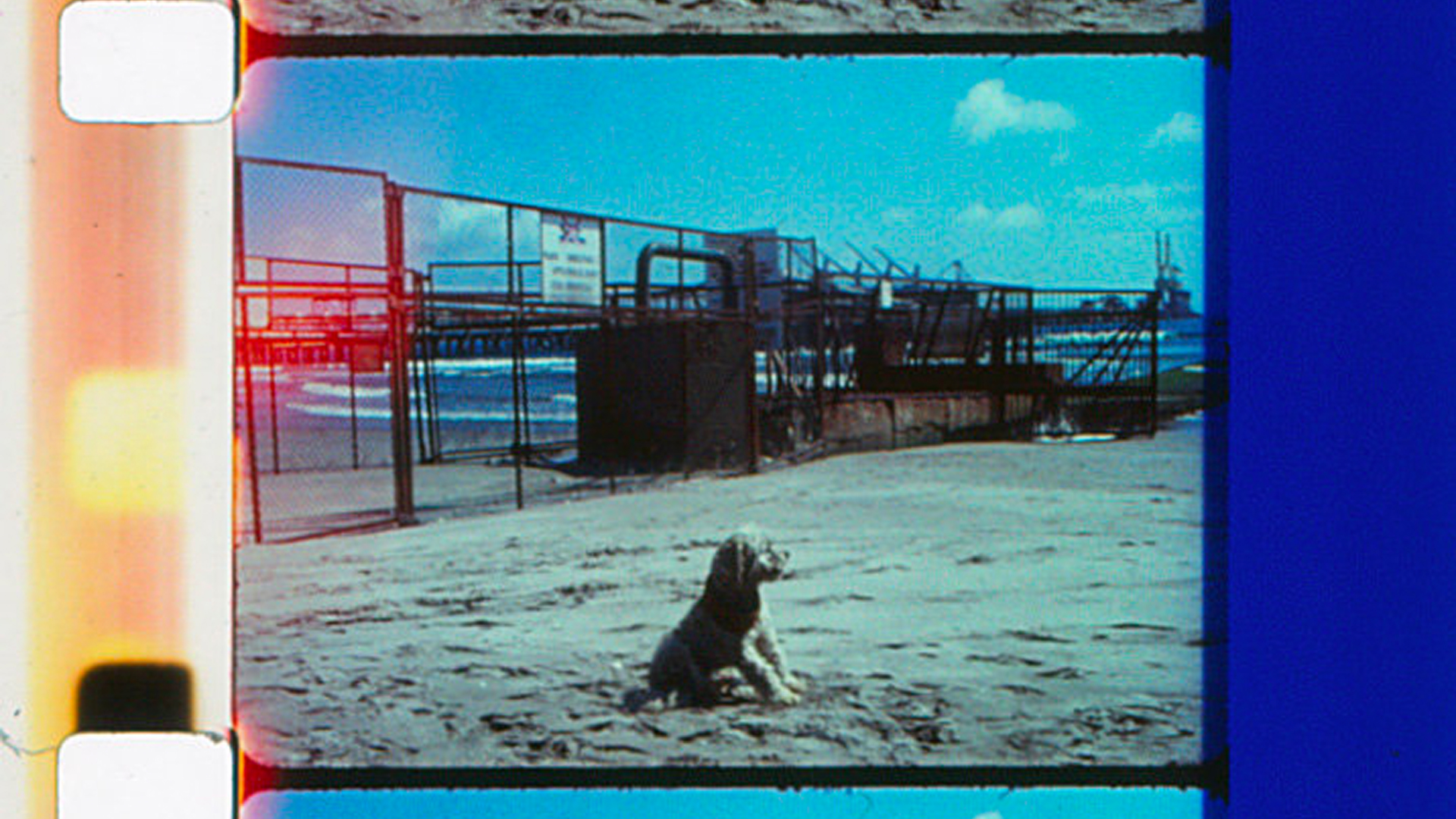 PUCHUNCAVÍ | Jeannette Muñoz, 2019, 16mm, 3 min.
A film of Muñoz's series Puchuncaví, named after a Chilean region where industry, tourism, and the lives of humans and animals come together. This piece, in which Puchuncaví becomes a mood and a symbol, makes us travel through Muñoz's creative intimacy from Switzerland to the Southern Cone.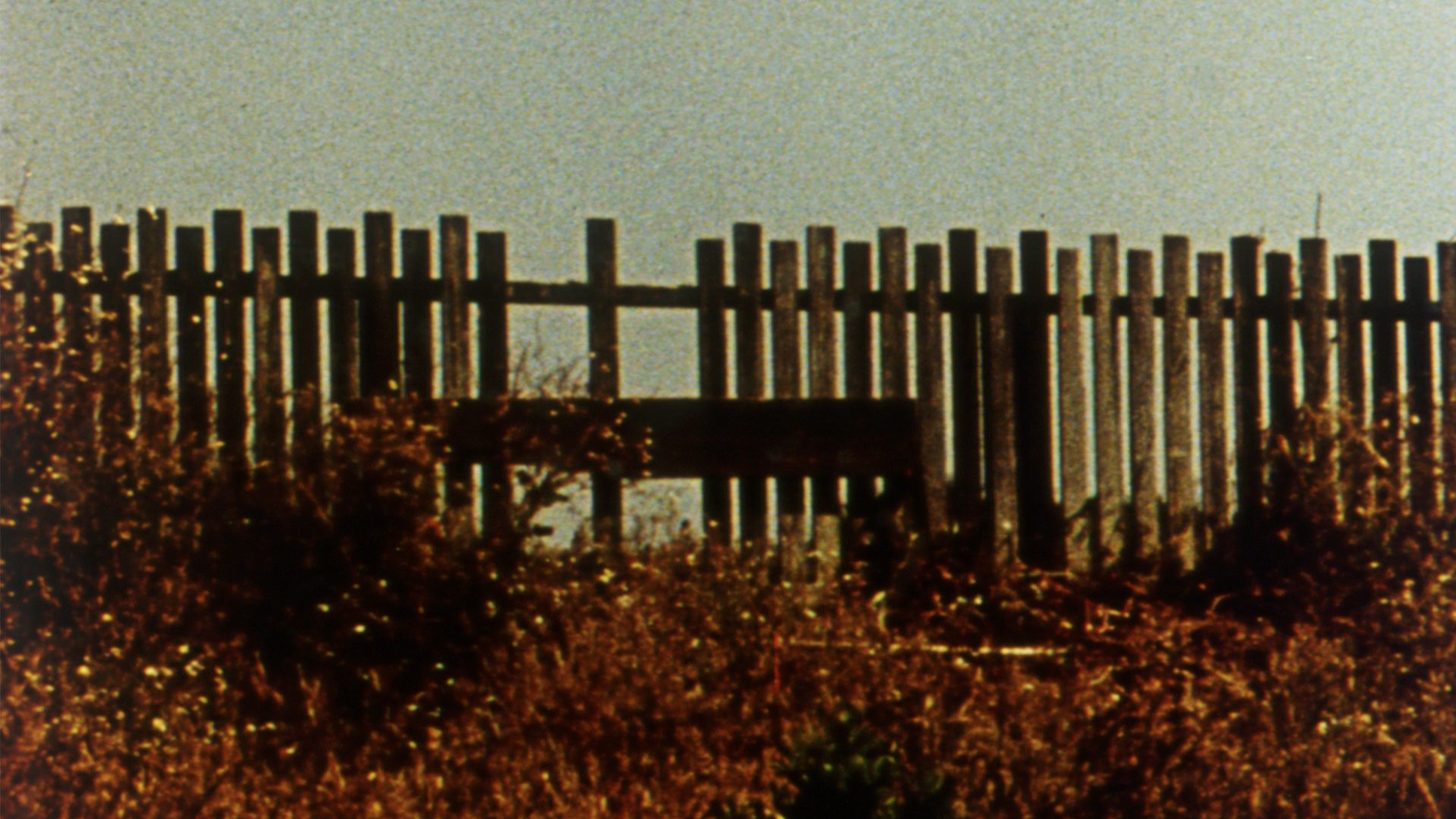 ALL MY LIFE | Bruce Baillie, 1966, 16mm, 3 min.
Our garden collection is completed with the final look up to the sky that puts an end to Baillie's film. This piece, with which we want to pay tribute to Baillie, is also an invitation to peacefully let go of our human concerns, allowing them to surrender to the bright Californian summer.