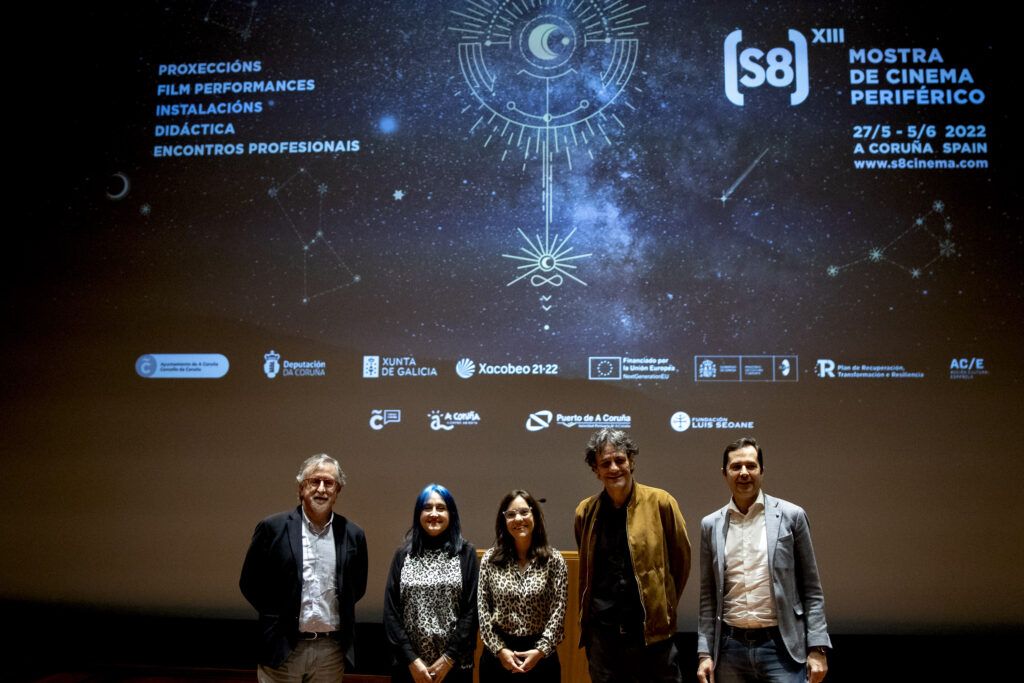 Amy Halpern will première her feature film Falling Lessons in Europe, and Ute Aurand will have a programme based on her work, the two of them being the most important women in international avant-garde filmmaking.
The online festival programme will be undertaken by the Ultreia et Suseia project, a monograph on Galician cinema made up of exclusive interviews that (S8) held with nearly a dozen filmmakers such as Carla Andrade, Diana Toucedo, Helena Girón, Samuel Delgado and Xisela Franco.
From today and until 12 June, the call is open to participate in the International Artistic Residential Studies in Cinematographic Creation (BAICC) that (S8) carries out in collaboration with Acción Cultural Española (AC/E) and LIFT-Liaison of Independent Filmmakers of Toronto.
The (S8) International Peripheral Film Festival (Mostra Internacional de Cinema Periférico) of A Coruña unveiled much of its programme this morning at the Domus in A Coruña, with the city's mayor, Inés Rey, attending, as well as Xurxo Couto, the head of A Coruña's Provincial Department of Culture; Jacobo Sutil, the director of AGADIC; and Ángel Rueda, director of the festival itself. The festival will be held from next 27 May to 5 June in venues like the Domus itself, the Luis Seoane Foundation, the Palexco Hall and the Port of A Coruña.
In the words of the director, Ángel Rueda, "The festival works in the present for the future, which is why we are presenting a festival this time in which we are working for new audiences with the aim of bringing young people from the small screen to the big one, shifting from individualism to the collective experience of the cinema theatre." Hence, the festival or Mostra kicks off a new phase, re-arranging some of its sections and opening up to work by[U1] new creators, using cinema as a tool to promote these young generations and turning (S8) into a space for education, reflection and the use of cinema as a transmission channel.
This can also be seen with the image chosen for this year's festival, with space and various constellations taking pride of place, by which the organisers are stating that they understand the festival to be a place for reflection. "We would like to think about where we are and where we want to go, to redirect ourselves after the past few years and, in a metaphorical sense, to look at the planet from afar in order to see where we are heading at this time of significant social transformation."
Bearing this in mind, this year the Mostra will be focussing especially on filmmakers from the new generations who are questioning and breaking away from the parameters of experimental or original avant-garde cinema. Its in-person programme of Galician cinema—which will feature almost twenty creators—will also be complemented with online content created for this year's festival. This involves the Ultreia et Suseia project, a monograph on Galician cinema made up of interviews that (S8) held exclusively with filmmakers such as Carla Andrade, Diana Toucedo, Helena Girón and Samuel Delgado, Xisela Franco, Tono Mejuto, Xiana do Teixeiro, Alexandre Cancelo and Berio Molina, and which is intended for international audiences, with subtitles in Galician, Spanish and English.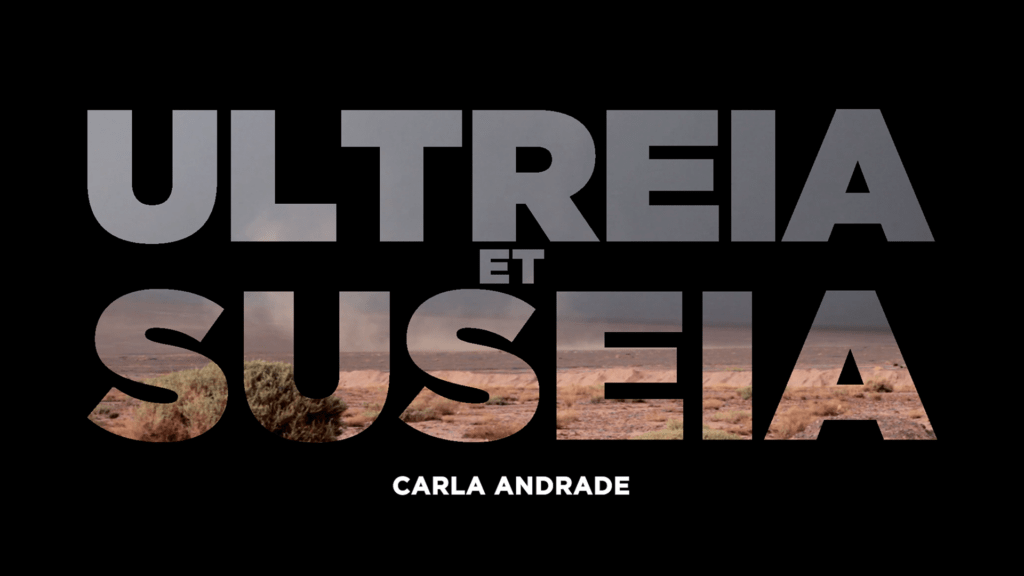 Amy Halpern and Ute Aurand: two well-established women in the international avant-garde of cinematography
Furthermore, this year's festival will have several programmes and activities with world-renowned avant-garde creators. In addition to the previously announced Leah Singer, Lee Ranaldo, Dianna Barrie and Richard Tuohy, there is also Amy Halpern and Alexandre Larose (who after joining the festival online in 2020 will now be visiting the Mostra to screen their pieces in their original format), Ute Aurand and Philipp Fleischmann.
The New Yorker Amy Halpern began making films in 1972 and moved to Los Angeles in 1974, where she studied film at UCLA. She is one of the essential figures in the experimental film scene on the US West Coast. She has alternated her own 16mm filmmaking with work on other productions in and out of Hollywood as a director of photography, lighting and in the sphere of special effects. She has also collaborated with personalities such as Shirley Clarke, Chick Strand and Barbara Hammer. In addition, she has worked as an archivist, programmer and founder of the legendary Collective for Living Cinema and the Los Angeles Independent Film Oasis, and as a lecturer in cinema at the University of Southern California and UCLA. The Mostra will be dedicating two programmes to her, exploring her past and present filmography, screening as-yet unseen works made between 2021 and 2022 and movies like Falling Lessons, a feature film she finished in 1992 after years of work and which will première in Europe within the festival.
Halpern will also be in charge of giving the AulaCREA master class "Inflecting the image with sound, inflecting silence with the image", an illustrated session with practical examples of some of her works, complementing the programme we are dedicating to her filmmaking.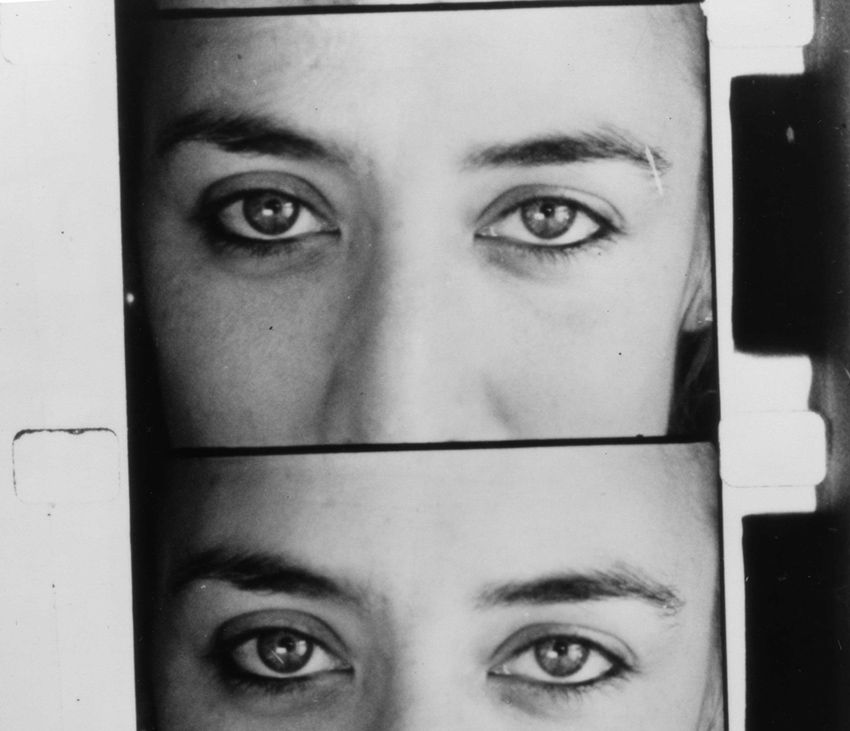 The Berliner Ute Aurand, for her part, began her career as a filmmaker in 1980 after studying at the DFFB (Deutsche Film und Fernsehakademie Berlin). She has continued with the legacy of Jonas Mekas and Marie Menken, and is one of the most prominent figures today in the field of personal or diary filmmaking. The side of the festival dedicated to her includes a selection of her films since her debut in 1980. They are works that deal with the joy of the present, collective spirit and cinema's poetic forms, which in her case are related to Japanese haikus. The selection is made up of films that are always in constant transformation, which will be screened in their original analogue formats.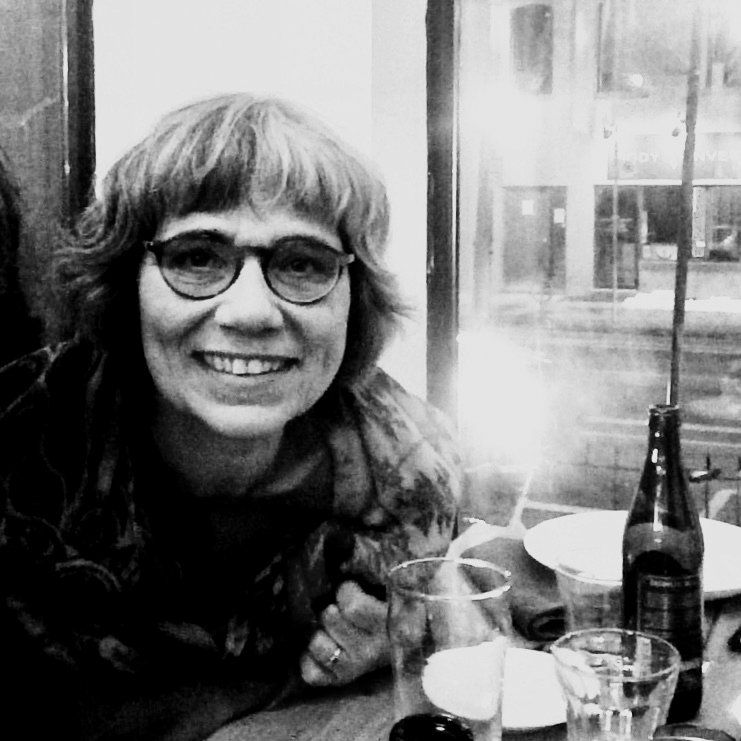 This year's programmes are rounded off by the Canadian Alexandre Larose, who has a particular visual nature marked by his education as an engineer and which leads him to handle and intervene in the mechanical and photochemical qualities of analogue cinema so as to achieve the particular pictorial and impressionistic aesthetics of his work; and the work of the Austrian Philipp Fleischman, director of the Schule Friedl Kubelka. In the latter, the filmmaker resorts to cameras that he designs and builds himself, adapting them to the spaces he portrays, emblematic gallery buildings such as the Austrian pavilion at the Venice Biennale. The festival will also feature an installation by Fleischmann: a cinematographic sculpture whose basic matter for reflection is the projector, the film strip and a device he made.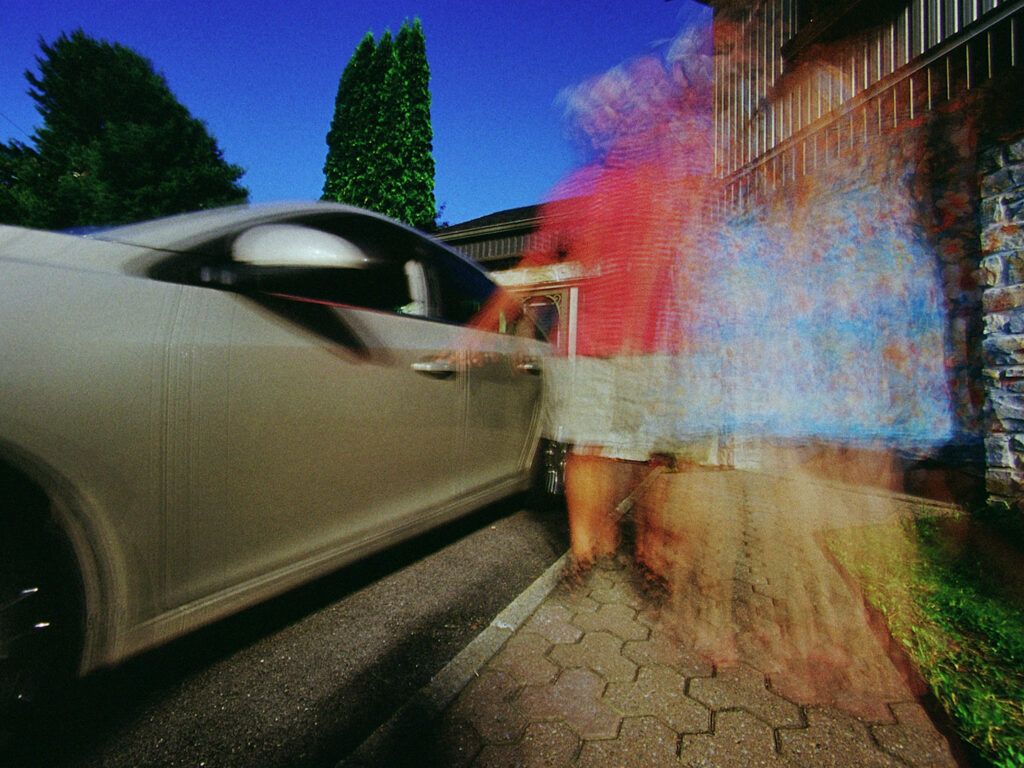 New call for BAICC—International artistic residential studies in cinematographic creation
The (S8) International Peripheral Cinema Festival or Mostra, LIFT-Liaison of Independent Filmmakers of Toronto and Acción Cultural Española (AC/E) are holding the sixth International Artistic Residential Studies in Cinematographic Creation, or BAICC. As of today, works will now be received to become part of the selection to take part in residential studies to produce an audiovisual piece shot in analogue format (35mm, 16mm, 8mm or super 8) in Toronto (Canada) and [U2] in A Coruña. Moreover, in this year's festival you can attend the world première of the last two pieces produced through these artistic residential studies: El sonido de las imágenes (The sound of images), by Laura Moreno Bueno and Frame manoeuvres to port, by Bruno Delgado Ramo.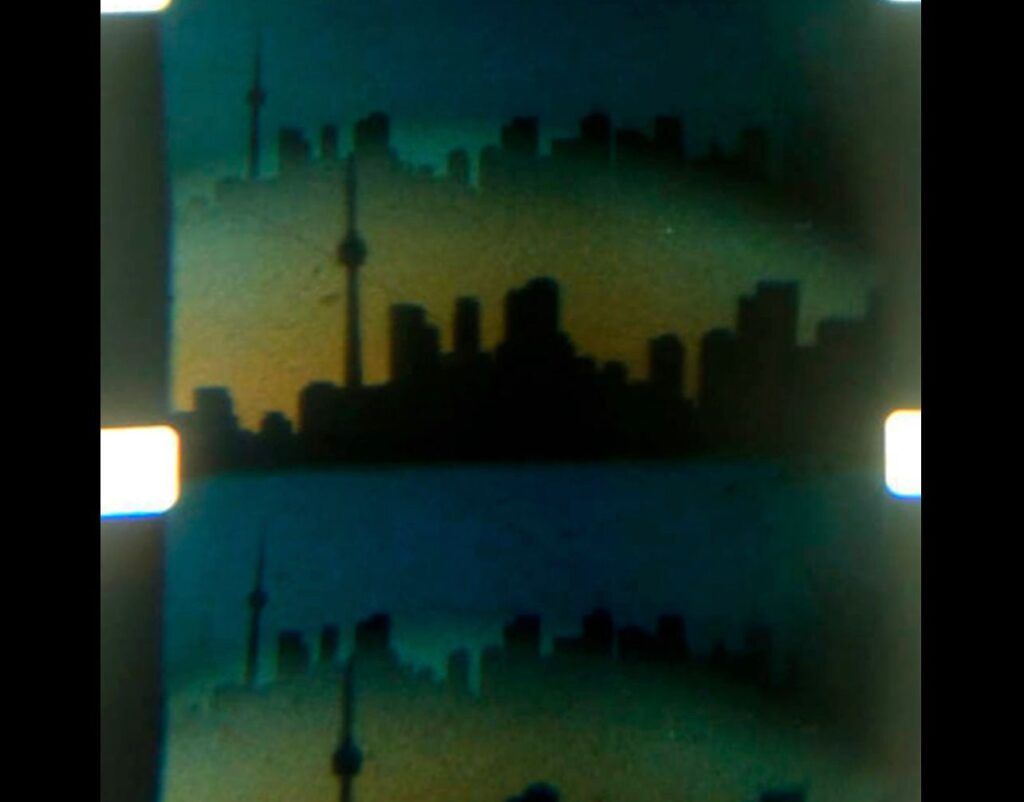 The fruitful relationship between (S8) and Acción Cultural Española AC/E can also be seen in the international itinerary of the "Val del Omar programme: cinema as an element", which can count on collaboration from the Val del Omar Archive. Following its inauguration in A Coruña at (S8) in 2021, it will continue its journey by being screened at the Frankfurt Book Fair 2022, where it will participate in the activities in commemoration of the year dedicated to Spanish culture.
The thirteenth (S8) Mostra de Cinema Periférico is being organised by the eSe8 Association with the backing of institutions such as the Concello da Coruña (town council), the Deputación da Coruña (provincial government), the Xunta de Galicia (autonomous regional government) and the Institute of Cinematography of Audiovisual Arts of the Government of Spain, ICAA, as part of the latter's Recovery, Transformation and Resilience plan [U3] and the Next Generation EU package.
Furthermore, it has been possible to invite Philipp Fleischmann (director of the Schule Friedl Kubelka, Austria) to participate, as well as Angelika Ramlow (project manager of Arsenal, Institute for Film and Video Art, Germany), Bryan Konefsky (director of Experiments In Cinema, USA), Ute Aurand (producer and programmer specialising in contemporary cinema), Scott Miller Berry (director of Workman Arts, Canada), Ieva Balode (director of the Process Experimental Film Festival, Latvia), Vanja Milena (programmer of the selection committee for the International Film Festival of Valdivia, Chile), Amy Halpern (creator, programmer and teacher at USC, Los Angeles) in this year's (S8) thanks to the programme of Spanish Cultural Action (AC/E) for the internationalisation of Spanish Culture (PICE). [U4] This is being done in its visitor format, which makes it easier for Spanish cultural entities and institutions to have professional international cultural luminaries in their activities and programmes present in Spain, in order to learn directly and personally about the range of Spanish creativity and culture.
It should be noted that the Mostra has also been able to benefit from the same programme in its mobility format, which intends for foreign cultural entities to have Spanish artists, professionals and creators in their programmes, travelling to Italy to present the programme "The mechanics of light" within the programme of the Nomadica festival.