We are presenting the video that will accompany us in this 14th edition of the (S8) Mostra Internacional de Cinema Periférico de A Coruña. It is a piece created by the Galician filmmaker Adrián Canoura, which invites us to immerse ourselves in the fantastic universe of the "artist of the sea", Urbano Lugrís, native of A Coruña, and which takes us on an image tour of our entire program.
From 26 May to 4 June and in the extended schedule for the (S8), we will be screening more than 180 works from a dozen countries in different venues of A Coruña: the (S8) Palexco municipal exhibition hall, the Domus, the Luis Seoane Foundation, the Filmoteca de Galicia, Atalaya and the headquarters of ABANCA Social Work Foundation (Obra Social).
Free entry to all venues until full capacity. It will not be possible to enter the venues after the screening has started.
Calendar (S8) 2023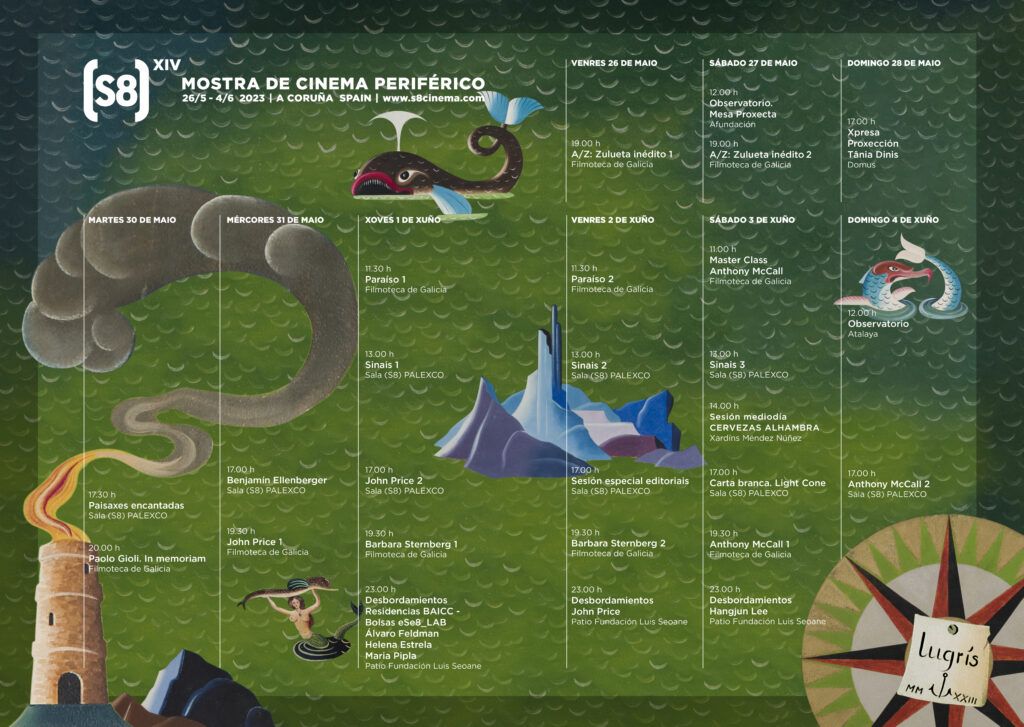 Download here in PDF