Year after year, our section Sinais en curto offers a compilation of recent Galician creations that match the spirit of our festival. For this unique edition of (S8), the section will be split in two: we'll be holding our usual on-site screening followed by a Q&A session, but this time it will be complemented by a series of special online programs with solo episodes dedicated to each featured Galician author. These programs, designed to make you discover in detail both the artists' work and the creative impulses behind it, will include an extra selection of films by the guest authors.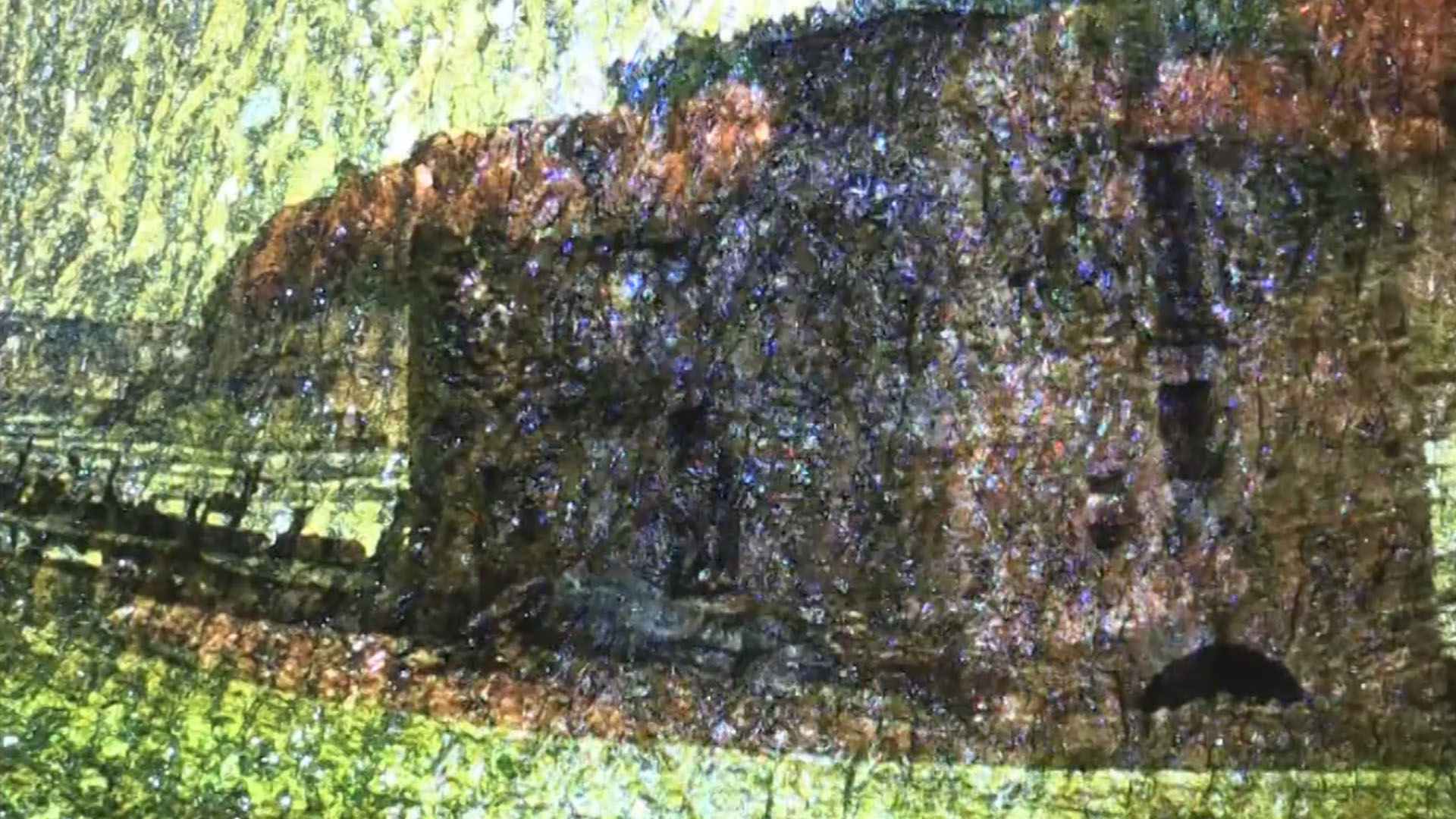 PONS MINEA | Alberte Pagán, 2020, video, 20 min.
A piece included in the series Superfícies II (a continuation of Superfícies I, initiated in 2014), in which Pagán induces a clash of textures and meanings by projecting images onto different surfaces and refilming them. In this case, the Francoist symbology of the Belesar's reservoir (under which disappeared the old village of Portomarín) is projected onto an ombu tree as a tribute to Antón Alonso Ríos and in memory of Ínhigo Berriochoa.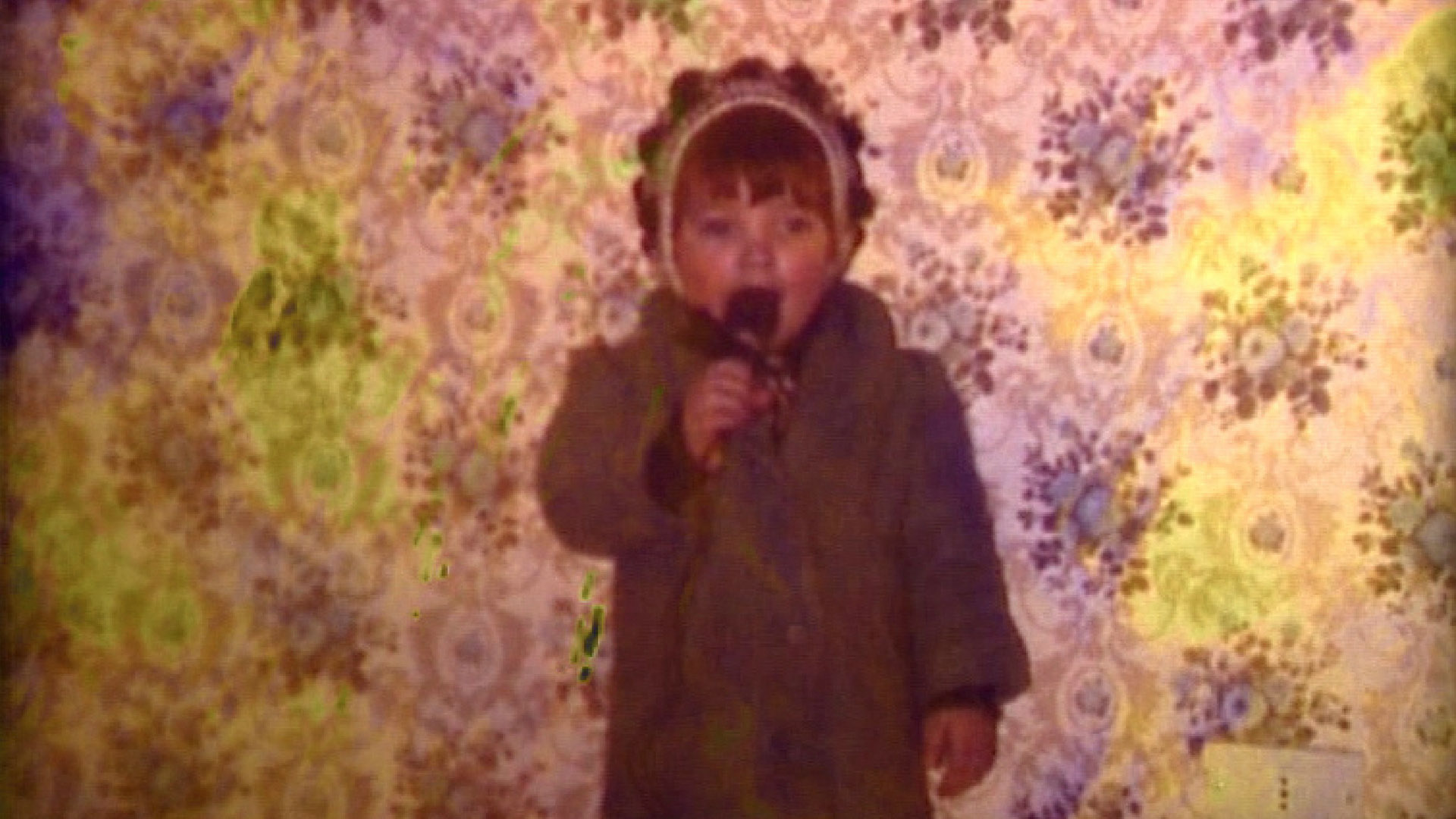 MIÑA NAI (CINTAADHESIVA) | Area Erina, 2016, video, 3 min.
Domestic images that look as if they had been unearthed from the very soil of memory. A lost childhood. Motherhood. An emotional collage soaked in colors and textures that she made for Cintaadhesiva, a literary and musical project that brings together the music of Jesús Andrés Tejada and Silvia Penas' texts.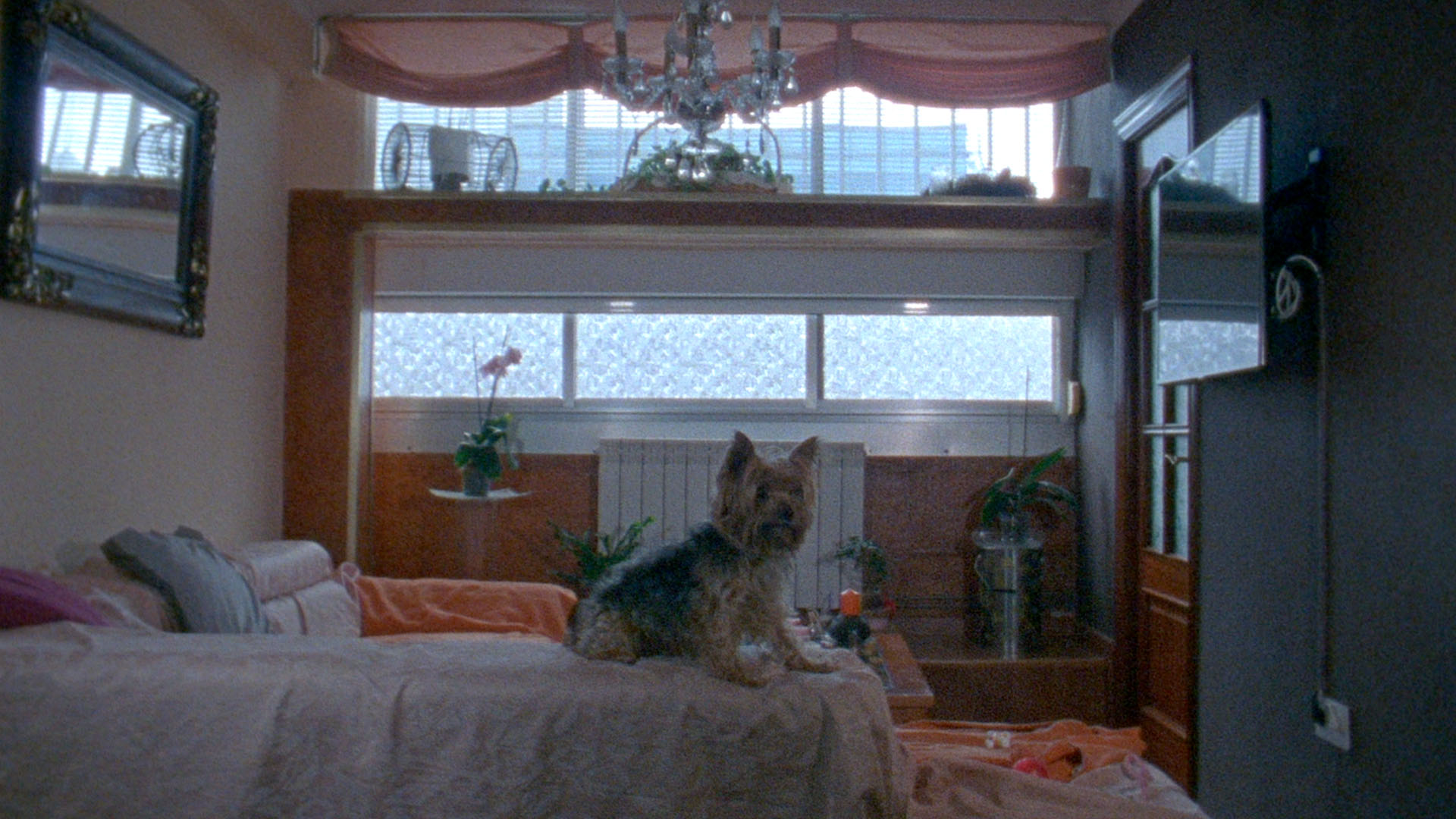 UNIDADE VECIÑAL | Tono Mejuto, 2020, 16 mm to video, 8 min.
Tono Mejuto brings to us a continuation in 16 mm of his photo-book Unidade veciñal (Fabulatorio, 2015), devoted to A Coruña's neighborhood Barrio das Flores, which was designed by the architect Andrés Fernández-Albalat. Mejuto's unique sensitivity to apparently insigni cant but highly meaningful details takes us on an ascending journey up Unidad Vecinal 3, a 1967 building planned by José Antonio Corrales.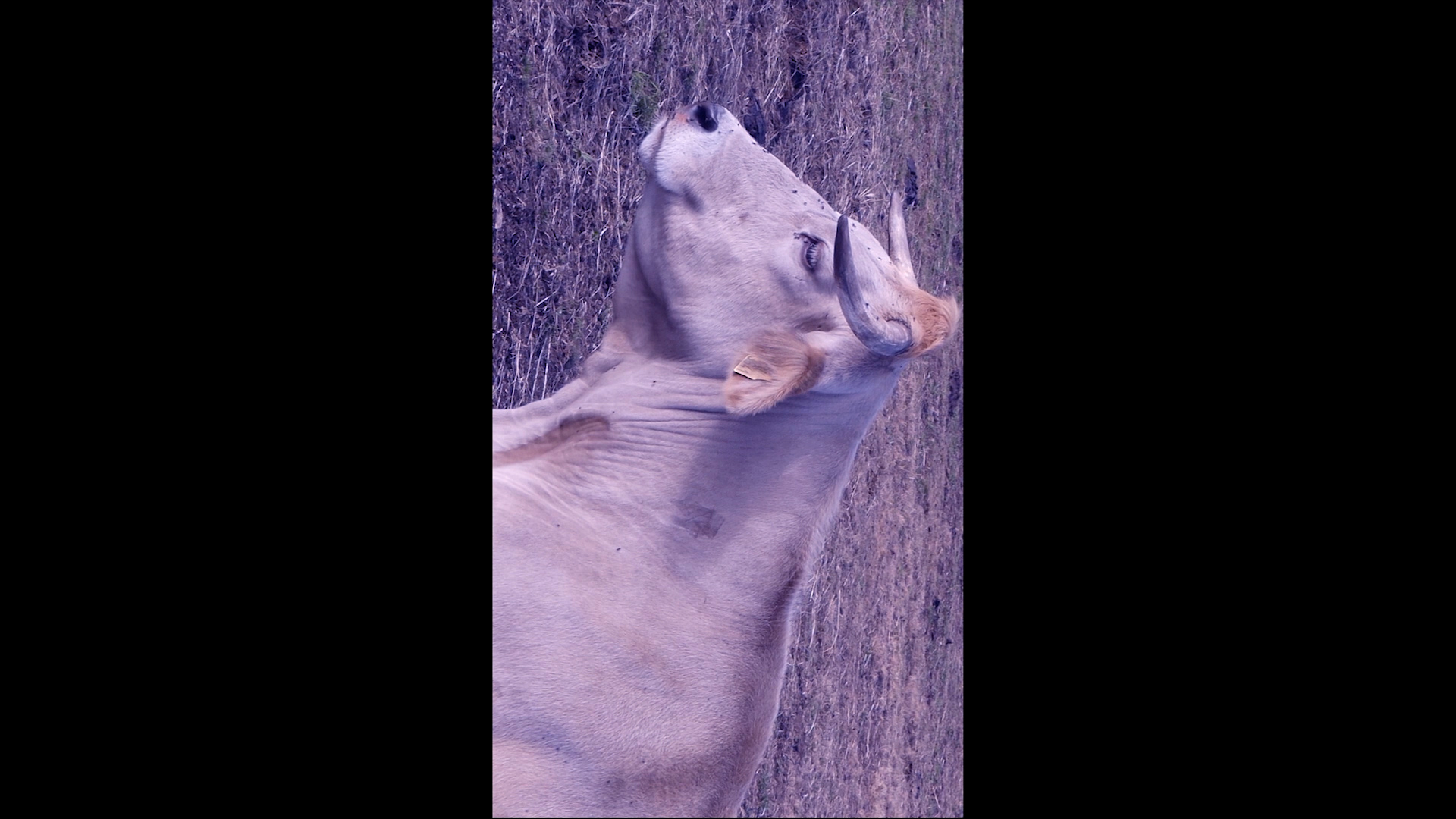 A VELLA E O DESERTO | Lara e Noa Castro, 2020, video, 8 min.
Returning to a vertical format, Lara and Noa Castro take a walk through a land halfway between surrealism and austerity in A vella e o deserto, a piece of powerful and strongly evocative images where different elements and beings guide us on a journey into mysterious corners of our subconscious.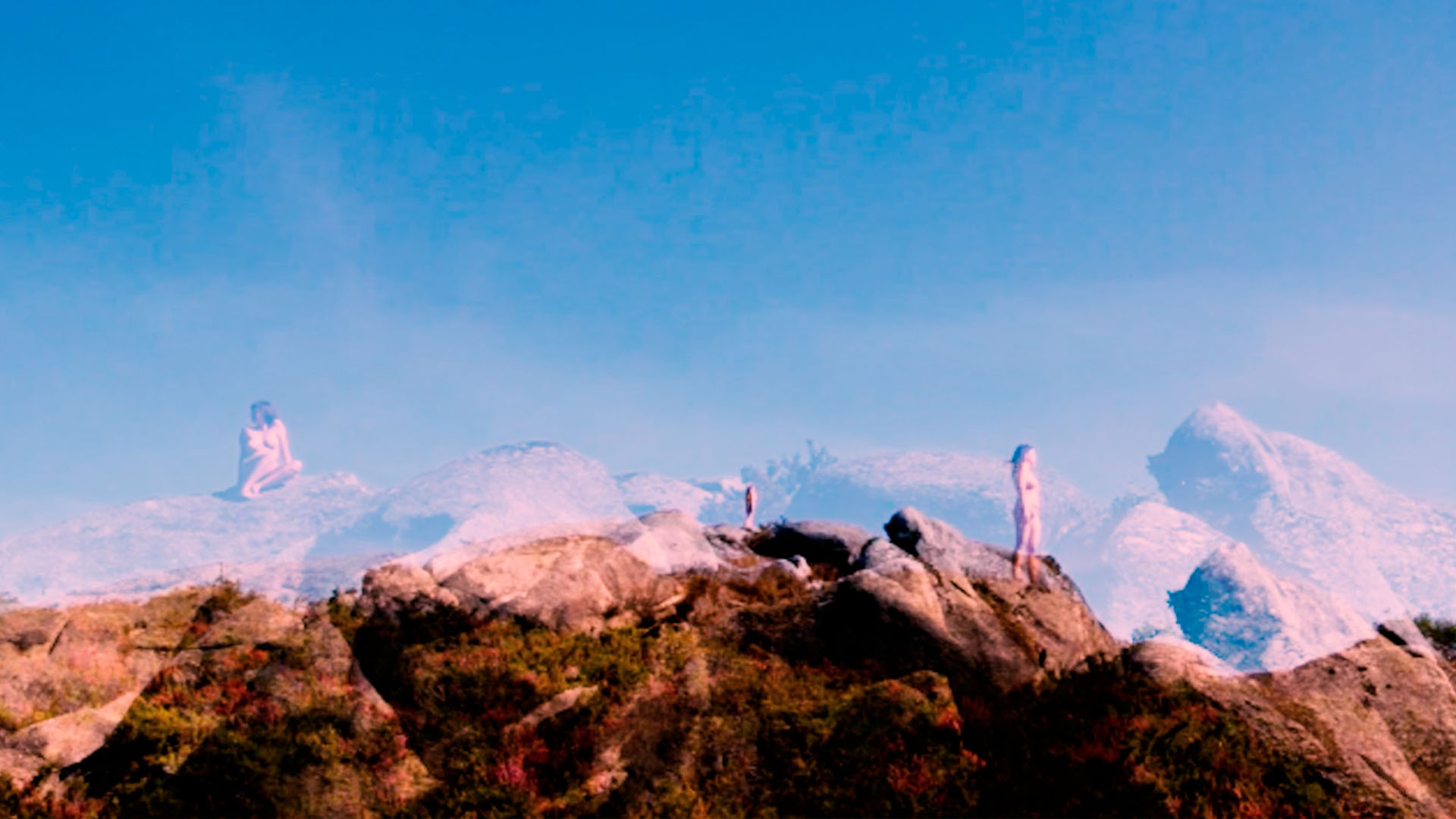 ALÍ SENTÍAME ETERNA | Aldara Pagán, 2020, video, 7 min.
A visual poem created in the fertile context of Chanfaina Lab. As the author said, "With this piece I wanted to capture a moment of peace, calm, and liberation, which was what I needed at that time. I was inspired by the work of artists like Alberte Pagán, Ana Mendieta, and Maya Deren".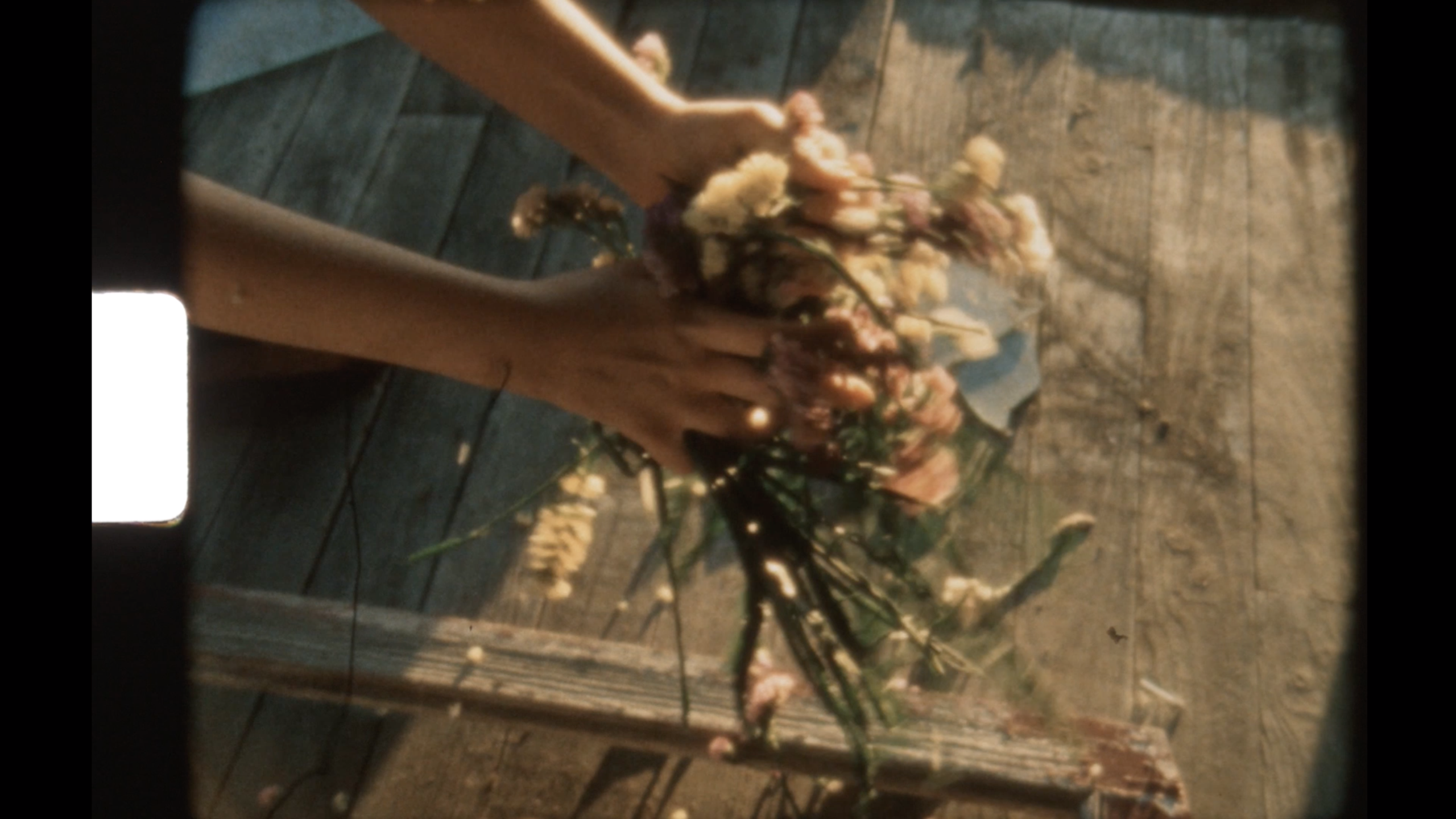 MARCAS | Aldara Pagán, 2020, super 8, 10 min.
A lm in three "chapters" where the body of a woman is inscribed in different spaces that seem to be the visual expression of her very intimacy and solitude. A tactile piece, marked by light and, at times, by the physical manipulation of its materiality. Filmed and projected in super 8, Marcas will be complemented with a live sound performance by the artist.