This Wednesday we double our offer with complementary sessions that will take place both on-site and at our virtual movie theatre, where today you have an appointment with several Galician creators: multidisciplinary artist Area Erina and the twin sisters Lara and Noa Castro. The door of our online garden will be open again, this time to invite you to discover our third Flower of the Day, which today is dedicated to the contemplation of still lifes. Closing our online program, Camera Obscura brings to you an in-depth interview with Japanese experimental filmmaker Tomonari Nishikawa. As for our on-site sessions, don't forget that today you can physically join us at CGAI to watch on the big screen our Camera Obscura special with Amy Halpern that was streamed last Monday on our online platform. Did you miss it? Now's the time to catch up!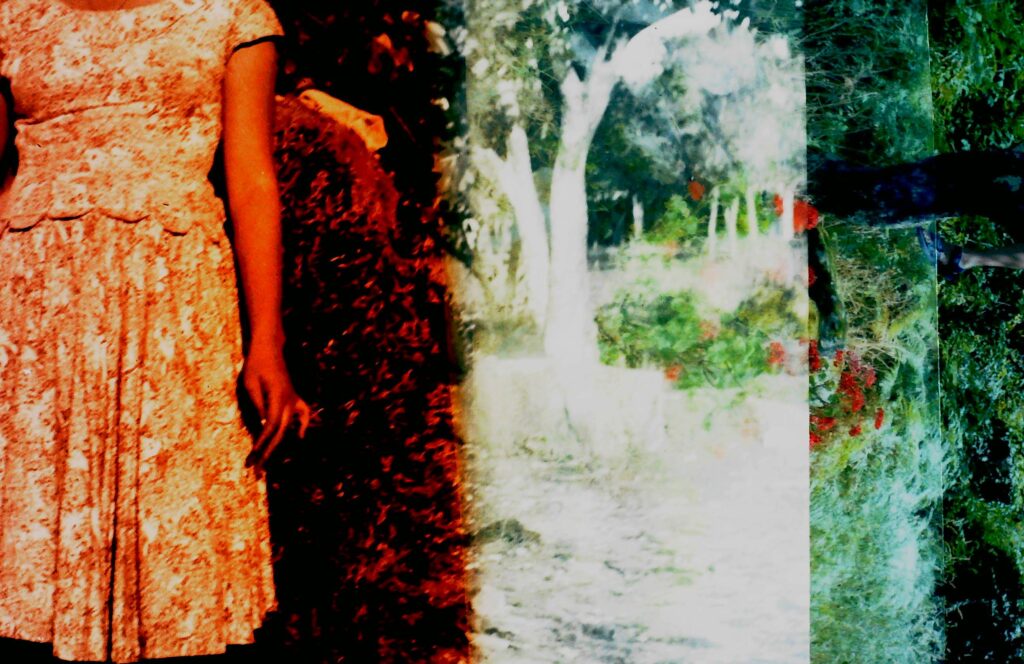 Our first appointment today is with Galician artist Area Erina, a creator who has focused on recycling all kinds of elements that she then reuses in her pieces. In her latest visual creations, she mingles negative film, paint, objects, and different substances. As for her audiovisual work, her films combine visual experimentation, collage, and found footage from a variety of sources, which she always approaches with a critical eye and from a political perspective.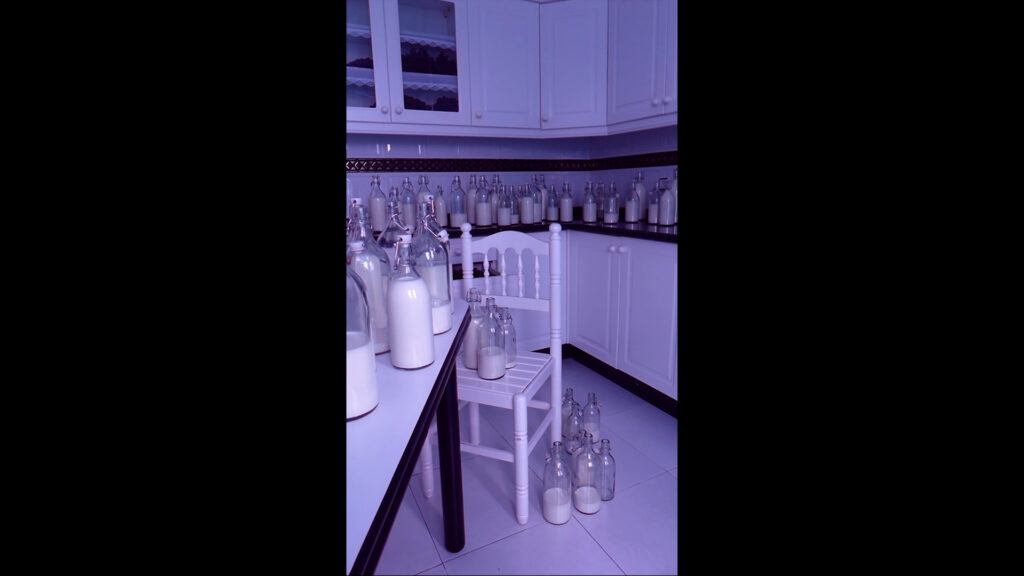 After that, we'll engage in a fruitful conversation with Lara and Noa Castro, two emerging creators from Ferrol whose soaring audiovisual career started at a very young age. Today, we'll share with you her debut piece O ollo cobizoso (2017), made when they were only 18, and their latest work A vella e o deserto, both filmed in a vertical format. In today's program we delve into the creative evolution of the authors and their transition from spontaneous registrations combined with a smart image and sound editing to a piece where symbolism and carefully arranged mises en scène play a major role.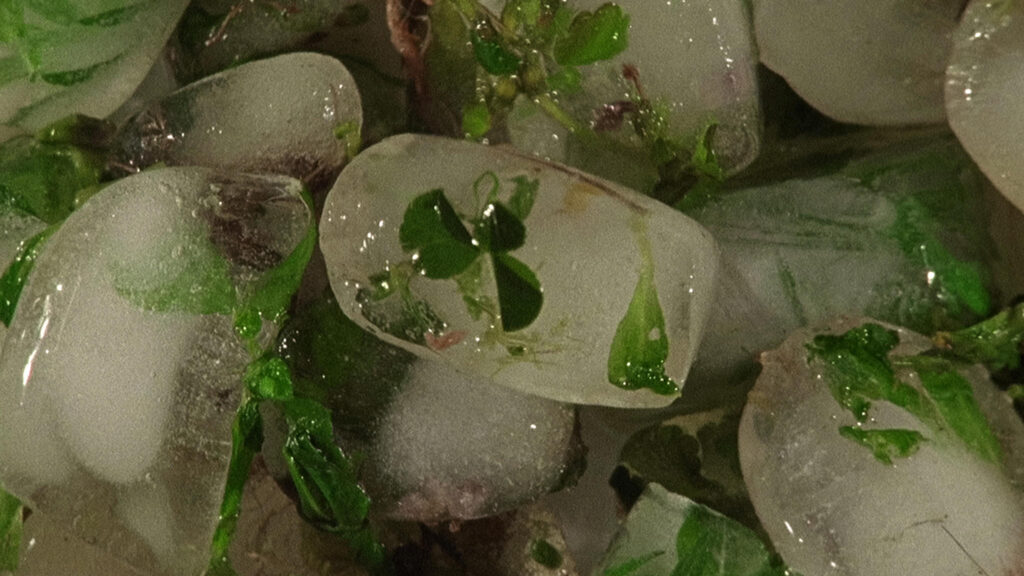 Our Flower of the Day #3 is titled Still Lifes. From Mount San Pedro in A Coruña, we bring to you three films that connect with this pictorial genre –typically a depiction of arrangements of vegetables, fruits, flowers, objects or dead animals. Shiloh Cinquemani's film Narcissi explores a very simple motif –a vase with flowers resting on a table. The static composition is brought to life thanks to the movements of the camera and the light variations, which eventually turn the piece into a pulsating film pill. 
In Transcript, Erica Sheu manipulates a photographic print of a floral still life –a cyanotype charged with emotional meaning. The author establishes a connection between delicate strokes on a paper and a series of love letters written by her father. A subtle, minimalist film that evokes the thoughtful aesthetic contemplation required for the appreciation of a painting. As for Jodie Mack, her still lifes are composed of frozen flower bouquets, leaves, and petals that twist and shape-shift as they thaw in time-lapse before our eyes. As it happens with Mack's work, the most vulgar materials and the discarded elements of the consumer society are turned into art resources, inviting us to cast a critical eye on our lifestyle.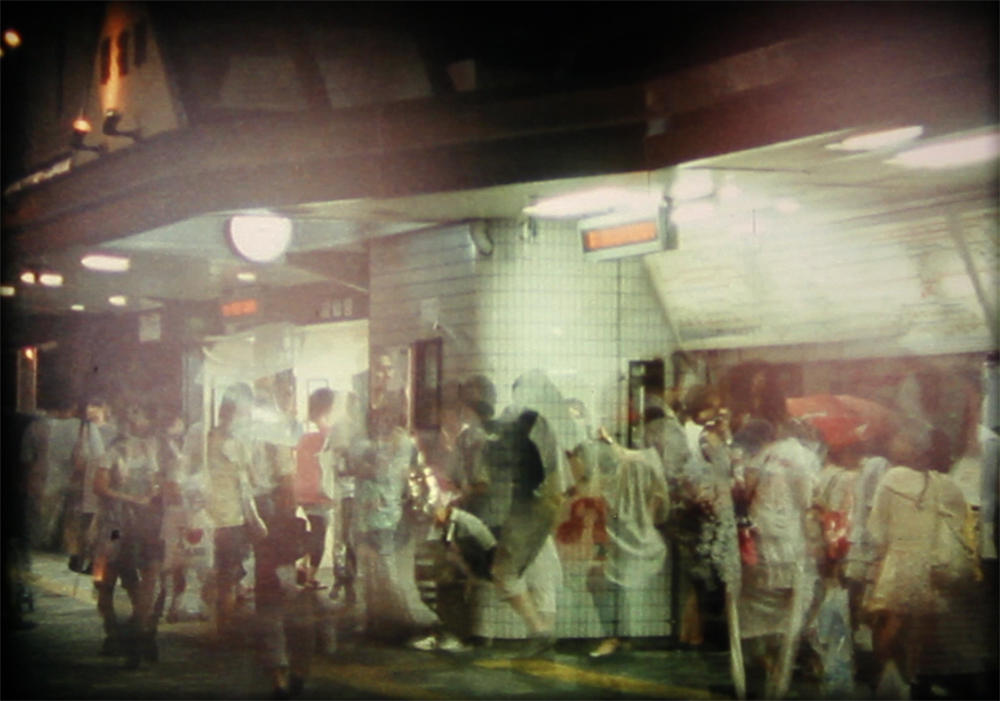 The work of Tomonari Nishikawa, the protagonist of today's episode of Camera Obscura, can be read as a still life, too –his pieces are like fresco paintings, denatured and recontextualized by Tomonari's filming devices. The places he captures are broken down frame by frame using different strategies, in films that reveal an in-depth knowledge of the optic and mechanical possibilities of the camera. This evening we'll watch his films Market Street, 16-18-4, Shibuya – Tokyo, and Amusement Ride, accompanied by our long-distance interview with him that connected his office in the University of Binghamton, NY, and our headquarters in A Coruña. Join us on this ride from San Francisco to Japan, hand in hand with Tomonari Nishikawa.