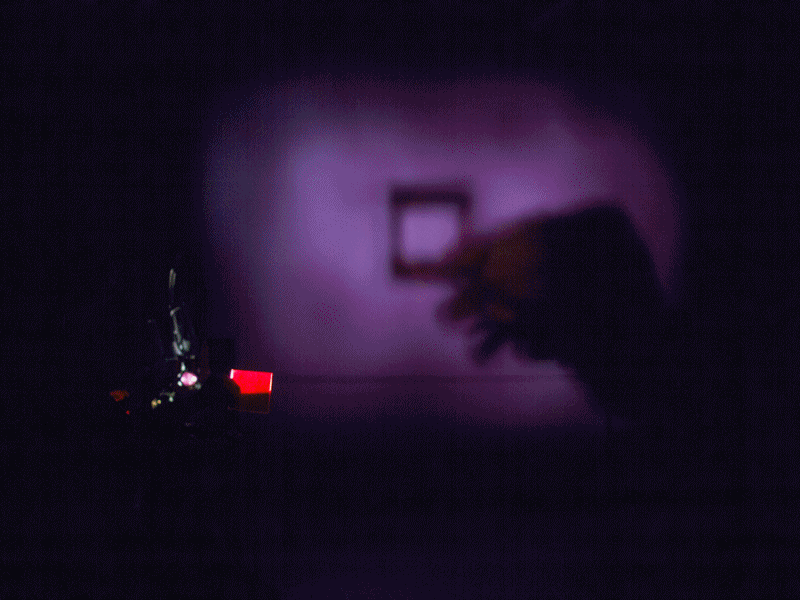 The festival recovers its trademark on-site activities at the movie theaters, renewing its commitment with the unique experience of analog film screenings. 
Once again, (S8) renews its commitment with film performances at Fundación Luis Seoane, featuring innovative live pieces by Phillips and Edmonds (on the occasion of a Berlin themed soiree), Las Synergys, and Esperanza Collado. 
For its 12th edition, which will be held between May 28 and June 6, (S8) Mostra Internacional de Cinema Periférico returns to the movie theaters with renewed strength while keeping a dual online/on-site format, offering, for another year, a comprehensive selection of online contents devoted to contribute to the dissemination of cinema. For 2021, the festival has curated a program that brings together some of the most stimulating names in the contemporary scene of experimental cinema. (S8)'s 12th edition will gather together remarkable well-established personalities and young, emergent filmmakers from around the world, among which will be Deborah S. Phillips (Germany), James Edmonds (UK), Tomonari Nishikawa (Japan), and Bruno Delgado Ramo (Spain).
Deborah S. Phillips, who will participate in this year's edition with a selection of her 16mm and 35mm pieces, is a key author to understand the close relationship between fine art and cinema. Collage and painting techniques invade Deborah S. Phillips' works. In them, the author –a member of analog film lab Labor Berlin– approaches subjects such as the meaning of color in art, while engaging in ethnographic and visual explorations on the patterns and motifs of Arab and Indian art. A multidisciplinary artist, Phillips took her first into the realm of arts in the 80s. Since then, using her hands and a wide range of techniques and materials, she has created many pieces in which color plays a major role. She has resorted to edibles, drinks, nail polish, found objects, translucent materials… almost anything. Phillips will visit the city of A Coruña to participate in (S8)'s on-site activities and deliver live sound performances to accompany the screenings of some of her featured pieces.
James Edmonds, another filmmaker based in Berlin, is also a painter and a programmer. His works in super 8 and 16mm resonate with the legacy of filmmakers like Helga Fanderl and Ute Aurand. In Edmonds' films, the documentation of the quotidian meets the exploration of cinema as a medium through studies on light, exposure, color, composition and visual rhythm. The author, who will visit the city of A Coruña to participate in several on-site activities, will present some of his expanded analog pieces.
Another much-awaited guest that will be joining the festival this year is Japanese filmmaker (now living and working in the USA) Tomonari Nishikawa, who participated in last year's edition by offering an interview in a solo episode of (S8)'s online program Camera Obscura. Nishikawa, whose works have been featured at many relevant festivals around the world, has devoted his career to documenting places and exploring autobiographical experiences in audiovisual creations in which the movie camera and the photochemical processes play a major role.
This program closes with a solo section devoted to the young Sevillian filmmaker Bruno Delgado Ramo, who was the latest artist to be granted the BAICC scholarship for artists-in-residence (a collaborative initiative by (S8), the Spanish agency for culture –AC/E, and Toronto's LIFT). This year, the festival brings to us a selection of films, a film performance, and an installation by the author, all of which explore the processes and mechanisms of filmmaking and film projections.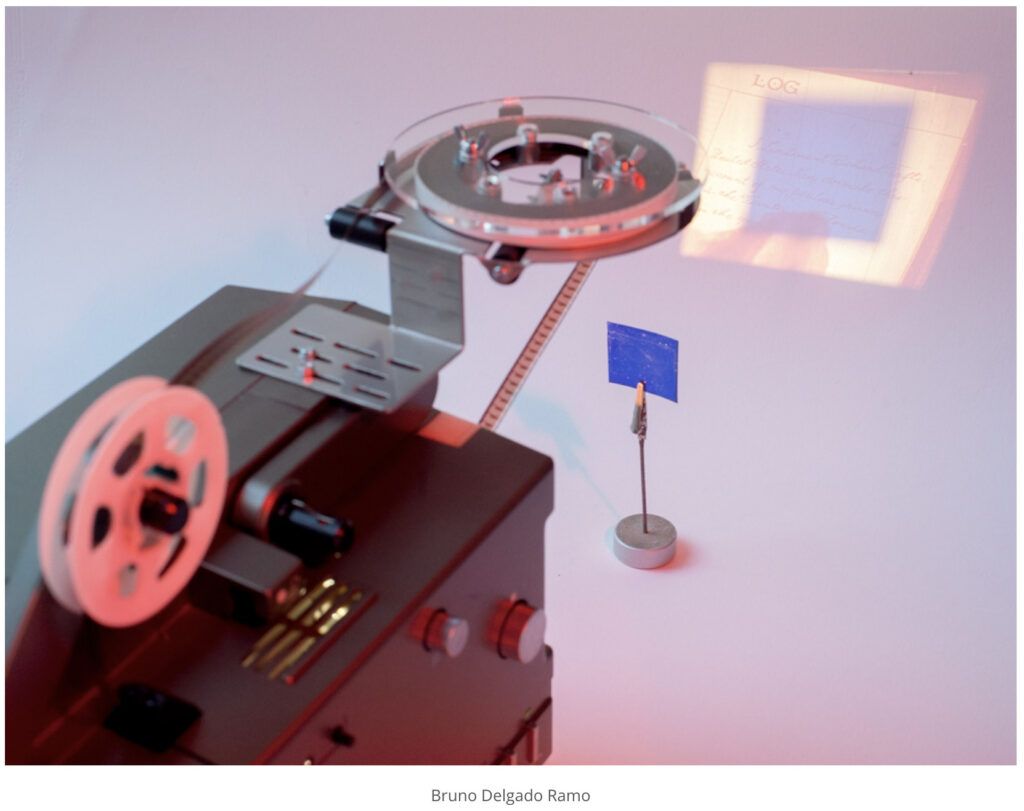 Desbordamientos
In collaboration with Fundación Luis Seoane, (S8)'s program devoted to the national scene will bring to the audience the latest piece by Esperanza Collado, one of the most relevant Spanish filmmakers in the domain of expanded cinema. Collado's new film performance will be premiered during a special session as part of (S8)'s section Desbordamientos. The piece, Kicked With the Front Foot on the Dark Side of the Deck, is a fascinating study approaching the intersection of the tools of cinema, the spaces that host film exhibitions, and the human body. A comprehensive work of art, Collado's new piece offers a combination of chromatic experiments in 16mm film, live sound performances, and live interventions by skaters and performers that contribute to creating mutant installations. 
For this 12th edition of (S8), Las Synergys (Bruno Delgado Ramo, Paula Guerrero, and Esperanza Collado) will present an expanded reinterpretation of Nicholas Ray's classic Johnny Guitar (1954), which they will show in a reduced version in super 8. The gig –a project that takes up on some initiatives by Gabinete kino~okno– is a prototype resulting from a research project devoted to approaching how cinema and music are experienced live. In the film, Johnny is an expert gunman that decides to lay down his arms to play guitar –the instrument will now be his only defense. In Spin the Wheel / I Like to Hear It Spin, Las Synergys avoid the apparent functional connections among music, images, and the human body, swapping their logic and tools.
James Edmonds and Deborah S. Phillips will also participate in this section of the festival. On July 4, (S8) will celebrate its Berlin night, a soiree during which Phillips will accompany the screening of her films with live sound performances and Edmonds will show his multi-projection works (a series of expanded presentations that will be exhibited as double and triple super 8 projections).
Cervezas Alhambra recommit themselves to supporting the dissemination of unique artistic creations to be enjoyed with all the senses, and reinforce their collaboration with (S8) by joining the festival for another year through their initiative Momentos Alhambra. For this year's edition and on the occasion of (S8)'s Desbordamientos' sessions, Cervezas Alhambra invites the attendees to accompany their cultural discoveries with their products, showing their engagement with culture and the promotion of exceptional experiences.