DESBORDAMIENTOS
ESPERANZA COLLADO
KICKED WITH THE FRONT FOOT ON THE DARK SIDE OF THE DECK
Saturday June 5 | 11:00 pm | Fundación Luis Seoane | Get your free ticket here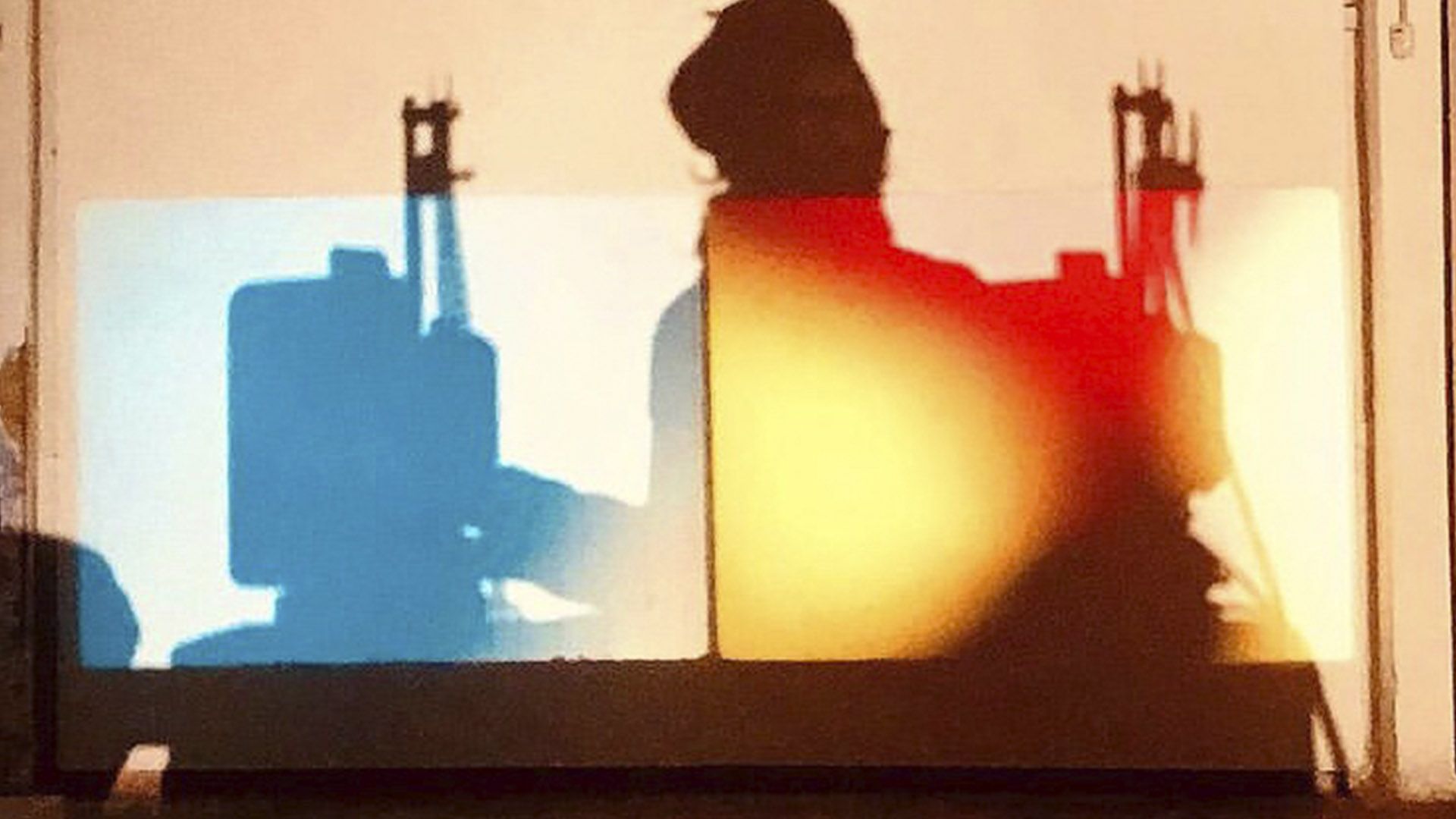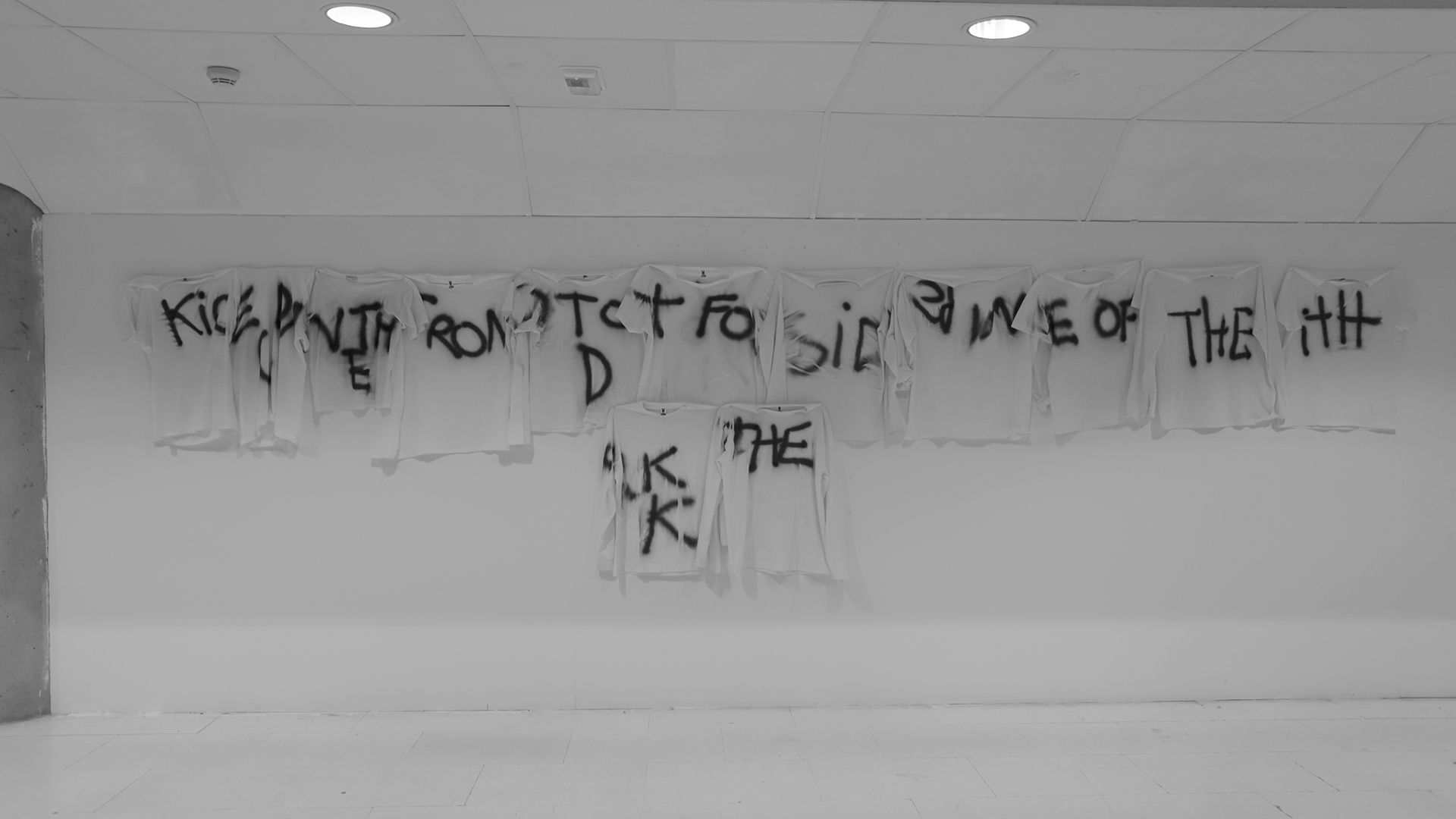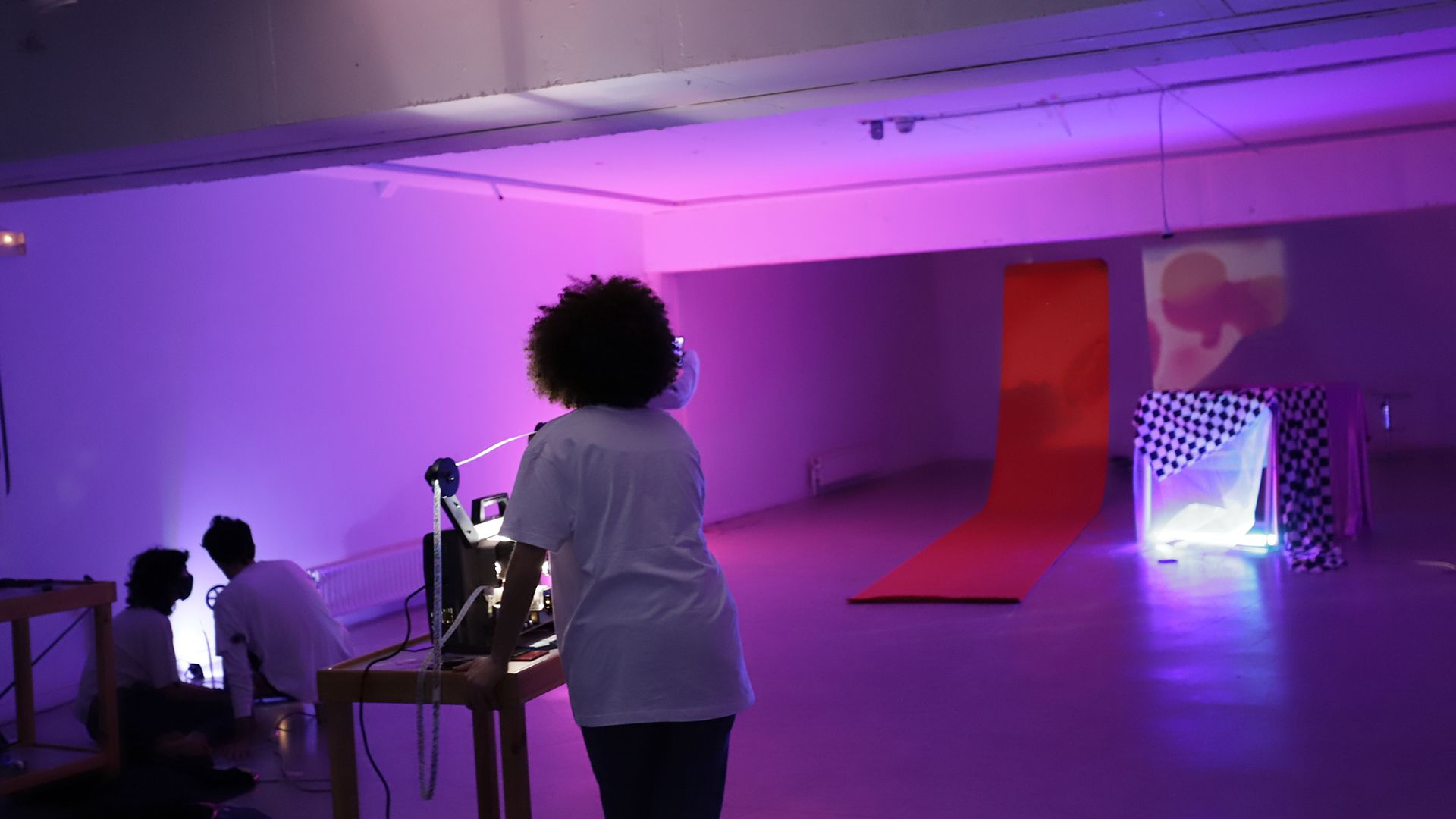 Artist and researcher Esperanza Collado, who visited us back in 2014 with her performance We Only Guarantee the Dinosaurs is one of the most relevant artists in the international scene of contemporary expanded cinema, regarding both its theory and its practice. Kicked with the Front Foot on the Dark Side of The Deck is the title of her latest performance. 
Re-inventing the film medium at the end of the film age means to re-conceptualize it as a "set of conventions derived from […] the material conditions of [its] technical support, conventions out of which to develop a form of expressiveness that can be both projective and mnemonic". (Rosalind Krauss, Reinventing the Medium)
Kicked with the Front Foot on the Dark Side of the Deck is an environment built via experimentation and improvisation with projected light, chromatic combinations, 16mm film, live sound, and live interventions by skaters and performers who create mutant installations. The visual, performative, and spatial relationships and potentialities of filmic devices –understood as "projective and mnemonic"– become a point of departure for experiencing a piece that is a mixture of a sensorial environment, a performance, and an unstable installation. The primacy of image and its traditional unidirectionality are set aside in favor of notions like presenciality, immediacy, performativity, and liveness.
This project took off in La Escocesa (Barcelona) in December 2020, when it was first presented on the occasion of Ojorimaconmáquina (Valentina Alvarado and Carlos Vásquez), and was further developed in Cuenca's faculty of Fine Art during January and February of 2021. (Esperanza Collado)
Participants:

Marta Feiner, Tzuhan Hung, Toni Serrano, Paula Guerrero, Javi Montero, Bruno Delgado Ramo, Esperanza Collado, a group of skaters from A Coruña.

Duration:

variable.
16mm film, intervened film, pieces of fabric, cardboard, lights, prisms, glass, skateboards, wood, spray, and a number of objects that might vary from session to session.