The recently named Paraíso, the meeting between Fine Arts students that we have been organising through the Mostra since 2021 aims to become a place to open minds, discover and create through cinema. It is a space that would not be possible without the enthusiasm, generosity and commitment of teachers like Xisela Franco (University of Vigo) and Laura Gomez Vaquero (University of Salamanca), who bring us works by their students. Today we talk to them about teaching and disseminating experimental cinema. This is where the future lies; this is how the classroom can be a space for freedom.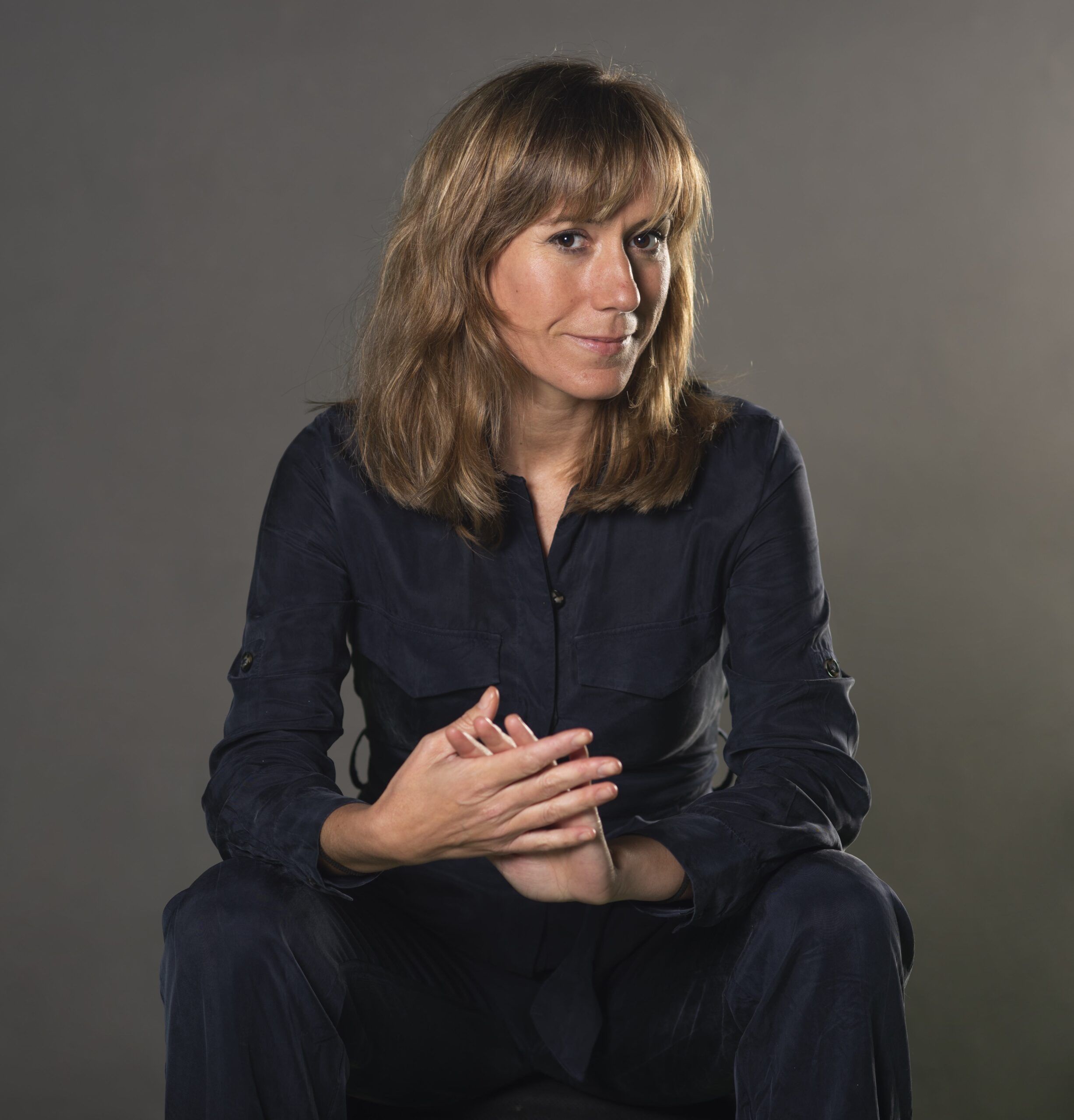 How did you discover experimental cinema? What was the first thing that hooked you?
Xisela Franco: I discovered experimental cinema when I was studying in Madrid and the university didn't offer me any of this. I used to get angry and bored studying the history of film only through Roman Gubern's book, because I saw that there were other kinds of cinema. I'm talking about the year '97 when I began my studies in Audiovisual Communication, and the history of cinema being taught was only Hollywood cinema, precisely the one that all the other kinds of cinema that explore less conventional paths rise up against. In Madrid there was La Enana Marrón (2000) and little else; there was no alternative film scene. I'm talking about the turn of the millennium. I used to go to the Filmoteca, to the Alphaville, Renoir, Princesa, to the alternative cinema theatres in Madrid, but it was not until 2001 that there was a venue dedicated, for example, to independent documentaries (with the success of some documentaries that made it possible to attract audiences like Los espigadores y la espigadora (The Gleaners and I). Some books had been published (for example, two books came out by Margarita Ledo, who was a pioneer theorist, such as Del cine ojo al Dogma 95 and Cine de fotógrafos (Photographers cinema), but it was hard to get to see the films she mentioned. I got into experimental cinema by questioning the conventional documentary, which led me to artistic cinema and to the poetry of reality. Then I studied Philosophy, already working with my own production company. I remember reading of the existence of Val del Omar but it was not until 2005 that I was able to see his Elementary triptych (on the early Youtube). In other words, we were seriously lacking something because it was difficult to access experimental cinema outside cinemas or festivals. In Arco you could find some movies, a few. In La Casa Encendida, which opened in 2003, some exhibitions had artistic films that were more suited to the concept of video art. It was at Documenta Madrid in 2003, its first year, at L'Alternativa in Barcelona, at the Images Festival in Toronto, and DokLeipzig, with a film that took me to those festivals and others (Aadat, co-directed with Noé Rodríguez), that we travelled and discovered above all that there was a vibrant scene of alternative cinema outside Spain, where the experimental was also present. The most impressive example was Toronto, observing the amazing community of experimental cinema there, discovering LIFT, where they gave us 16mm film… We were amazed… It was its director (Roberto Ariganello, who sadly passed away afterwards) who encouraged us to discover the University of York because there was an experimental-oriented master's degree there. And that's why I got a scholarship and went to study there. In turn, that's how I met Phil Hoffman, my mentor, and other filmmakers and students from the underground scene there, like Luo Li, Nico Pereda and Stephen Broomer, who were students on the master's course. 
Laura Gómez Vaquero: My first contact with experimental cinema was while I was studying Art History at the Autonomous University of Madrid, and specifically through avant-garde cinema, and I would say even more specifically, through An Andalusian dog by Bunuel and Dali. I particularly liked the feeling that the film was, rather, a provocation for the viewer.
In subsequent years, I discovered some films and filmmakers somewhat haphazardly, following screenings in Madrid at venues such as La Casa Encendida, the Cine Novísimo Visual Film Festival and La Enana Marron. There, I saw the work of Jonas Mekas, but also films from three cinematographies that don't usually appear in the histories of experimental film: Irish, Portuguese and Spanish; in addition to the short films shot in Super 8 by Iván Zulueta and the work of Val del Omar. My interest over the following years in cinema made by women led me to discover names and works not always found in the regular histories of experimental cinema.
What interests me the most is the possibility of coming across practices that are different from each other, from trends based on "authorship" to others that emerged in the environment of (sub-)cultures and countercultures. In experimental film, as in documentaries, I quite regularly find films that use humour as a (self-)critical, corrosive weapon capable of questioning conventional representations and dismantling the idea that cinema and the world in which we live must take itself too seriously, and I like that a lot.
When you raise the subject of experimental cinema in class, what's the first thing you teach the students, and why?
Xisela Franco: In the second year of the degree, they get their first brush with audiovisuals, with Imaxe in Movemento, and there they are given cinema from its origins. I have a group of 25 students there for the whole semester. I can work with them in quite a personalised way. I begin with Paleolithic paintings, Gothic stained-glass windows, going on to pre-cinematographic devices, philosophical toys, phantasmagoria, chronophotography, Muybridge, Marey. The first films by the Lumières, Alice Guy, Méliès, Chomón… But as we get to the beginning of Hollywood cinema, we detour towards animation as art. And then we are delving into the history of independent animation, from its beginnings, independent creators, and above all we ask them for animation exercises, a flip book (physically first, then digitised later), a stop-motion.  
In the third year of the course, I give them a class again, in Artistic Production: Audiovisuals, and there I give it to the whole 125, to the whole third year. There, we distribute the material in a coordinated way, and we are a varied team of lecturers with a wealth of knowledge (Sol Alonso, Nacho Barcia, Marcos Dopico, Patricia Dopico) who teach them everything from technique (handling the cameras we lend them in the faculty, montage with DaVinci, a program on the computers, and some post-production), but they are also given a lot of image theory, and since last year with Barcia (linked to the Vértixe Sonora festival) a good helping of sound and sound art. At the beginning, I concentrate mainly on avant-garde, at the pace of an eagle, the 1920s and 1960s. Then I focus on autobiographical cinema and forms of the self (from cinematographic essay to artistic cinema), expanded cinema, museum cinema…then I end with Galician cinema, Galician festivals; I'd like you to know the vibrant context there is, because the university is often disconnected from reality, which is why it bores them. In the third year, they are asked for three audiovisual exercises, with an artistic perspective. Specifically, this year, for example, I asked them for a self-portrait that I supervise and assist. Most of the films I bring for the programme come from that self-portrait.
Laura Gómez Vaquero: When I have had the opportunity to deal with experimental cinema in my classes, my intention is to understand the quality that has linked it to documentary cinema since its beginnings (we are talking about the 1920s): the desire to become an alternative to the type of films that were mostly shown in cinemas. I should tell you that it is a model of cinema that arises outside the industry and which therefore puts certain resources into practice, establishing a specific kind of pact with the viewer.
In any case, I believe it is important to conceive experimental film in a broad way that contemplates not only cinema made by artists, but also cinema arising within certain subcultures and countercultures. I am interested in showing the great diversity there is, going beyond the generally accepted stories of experimental film and integrating female filmmakers (who have found a predominant place in this type of cinema); films emerging from initiatives that had no continuity, and also projects belonging to groups that questioned the need for the "auteur".
In your experience, what surprises and impresses you the most? Are there filmmakers that a create special uneasiness or who you like a lot?
Xisela Franco: I have to say that it's not easy for students to be participatory. There's quite a bit of exhaustion. I've only been in the faculty for three years as a lecturer, though I have been in other faculties before (at York University in Toronto, and in Madrid also teaching cinema), and I have been linked to teaching, to the university, to schools and giving talks and courses. But lately we have had a rather sinister atmosphere, among face masks, quite absurd regulations, queues at the entrance to use the hydroalcoholic gel and chairs separated by a metre and a half, and so it isn't easy for them to participate. There are lecturers who have been there for more years who will be able to say how much things have changed. For now, the university is quite empty; its wonderful workshops, too. It's sad. That has to change. What has been instilled in them over these two years has been terrible: there's more depression, anxiety, mental illness. I know that; I can corroborate it and I think it's important to mention it. So I try to convey my enthusiasm, and behind those masks that have just come out and that cover their faces and their reactions, I try to guess what they like. I think they like what I give them, although let's go for an eagle eye-view. 
In animation (in the second year), they won't be able to forget Lotte Reiniger, Ladislaw Starewicz, Jan Švankmajer, the Quay brothers, William Kentridge, Norman McLaren… but also auteurs who studied at the faculty such as Alberto Vazquez, Borja Santomé and David Fidalgo Omil, who have done amazing work.
In the third year, they are given a surprise (or at least I try to surprise them) with auteurs like Hans Richter, Fischinger, Walter Ruttman, Vertov, Germaine Dulac, Buñuel, with German expressionism that inspires them a lot, then in the 60s in the USA with Maya Deren, Warhol, Marie Menken, Brakhage… I can read fragments of their texts that motivate them. Then they love me talking to them about the context of Galician cinema, giving them references, filmmaker artists, a lot of experimental ones, that we have here. They are also my friends, which makes me even more enthusiastic… Alberte Pagán, Ana Domínguez, Diana Toucedo, Carla Andrade, Lois Patiño, Lara Bacelo, Jaione Camborda, Aldara Pagán, Helena Girón and Samuel Delgado, Oliver Laxe's early films that can be found in the Internet, or I use the Chanfaina Lab or Novo Cinema Galego websites, which have a lot of wonderful things open to all. Then there are creators between video, cinema and art like Bego Santiago, Adrián Canoura, Roi Fernández, Juanma LoDo…in short, there are a lot of us. I also show them my own works to comment on how I did them.
I'm talking about the festivals; coming to (S8) is going to change their mentality, as happened last year, when we can say that it totally transformed their view. They should see these films, meet these auteurs. Sharing an exhibition space with the international avant-garde is so enriching that over time they will understand it better, but I know that it changes their destiny. That is how we get them to continue making movies: combining it with other arts but not leaving it aside. They are very motivated to be at (S8).
Laura Gómez Vaquero: I think the answer depends on the student the classes are intended for. I have taken the opportunity to include experimental cinema in courses aimed at the unemployed in the Madrid Community region, where they learned montage. I'm attracted to the work with these students because they consider their "resistance" to this particular way of understanding and working with film material clearly and explicitly. This happens because they have little opportunity to confront these types of proposals, which have their own limited distribution circuits. Nonetheless, via dialogue these kinds of "resistance" are overcome: most tend to end up understanding how to watch this kind of cinema, and that gives me great deal of satisfaction.
If we talk about Fine Arts students, what surprises them most is the possibility of mixing different media. It's striking to them that a painter can use celluloid as a canvas or that cinema can overflow the screen, realising that they have at their disposal all kinds of means and resources for artistic expression with which they can work in different ways. In some cases, it is also the possibility of carrying out a project without the need for anyone else to be involved or for sophisticated technology.
As for names, if we talk about the authoritative filmmakers, the so-called "structural cinema" usually attracts their attention due to its radical nature; as do Fluxfilms too, in another sense. More dreamlike proposals such as those by Maya Deren and Marie Menken's body-camera are quite popular; as well as Jonas Mekas. Let me mention many others that are also often attractive to them: Vivienne Dick, Maryam Tafakory, Naomi Uman, Sharon Lockart and Vanalyne Green.
What do you think is the particular nature of the approach to cinema taken by students in the Fine Arts course?
Xisela Franco: They approach art through freedom as a starting condition. It's surprising that through their ingenuity they sometimes do wonderful things. I have already commented on that many times in texts and I tell them so. They have a way of observing in which plasticity is encouraged and valued, and that leads some of them (the vast majority of whom are women, by the way) to have a certain natural criterion for approaching cinema for the first time with aesthetic taste and a free way of observing. They explore new things with a freedom typical of artists, because they understand cinema as part of their everyday work intermingled with painting, installation, sculpture and photography. That's what amazes me about my students: not having to explain to them that cinema is an art that can be artisanal, manual, calligraphic; that they can do it by themselves. That they are cinematic artists. I encourage them a lot with that. Montage is a collage for them; a combination of plastic images in time. Not everyone is like that, but there is a certain boldness when it comes to experimenting that I don't have; for example, I now have too much knowledge that blocks me. They don't need to know about cinema, really, and in fact they know little about cinema, even less about experimental cinema, but some of them, with their artists' way of observing, manage to shake off prejudices and explore with freedom and criteria. Criteria is much more important than it seems. Another thing that I love is that they approach it in the first person, through the autobiographical; they understand that they have each other at hand and explore each other without fear, or overcoming their fear, because they are used to doing it throughout their studies. 
Laura Gómez Vaquero: Educating Fine Arts students includes aspects such as working with light, colour, pictorial space (painting); and also with matter, space and the body (sculpture and installation), as well as with time and space (action art). In this way, they approach cinema based on specific ways of thinking and working with image, sound and time. For example, it's almost natural for some of them to pay attention to framing conceived as a "picture frame", a place where a great diversity of "games" can be played.
They are also familiar with manual work, which can lead them to think about cinema through its material nature.