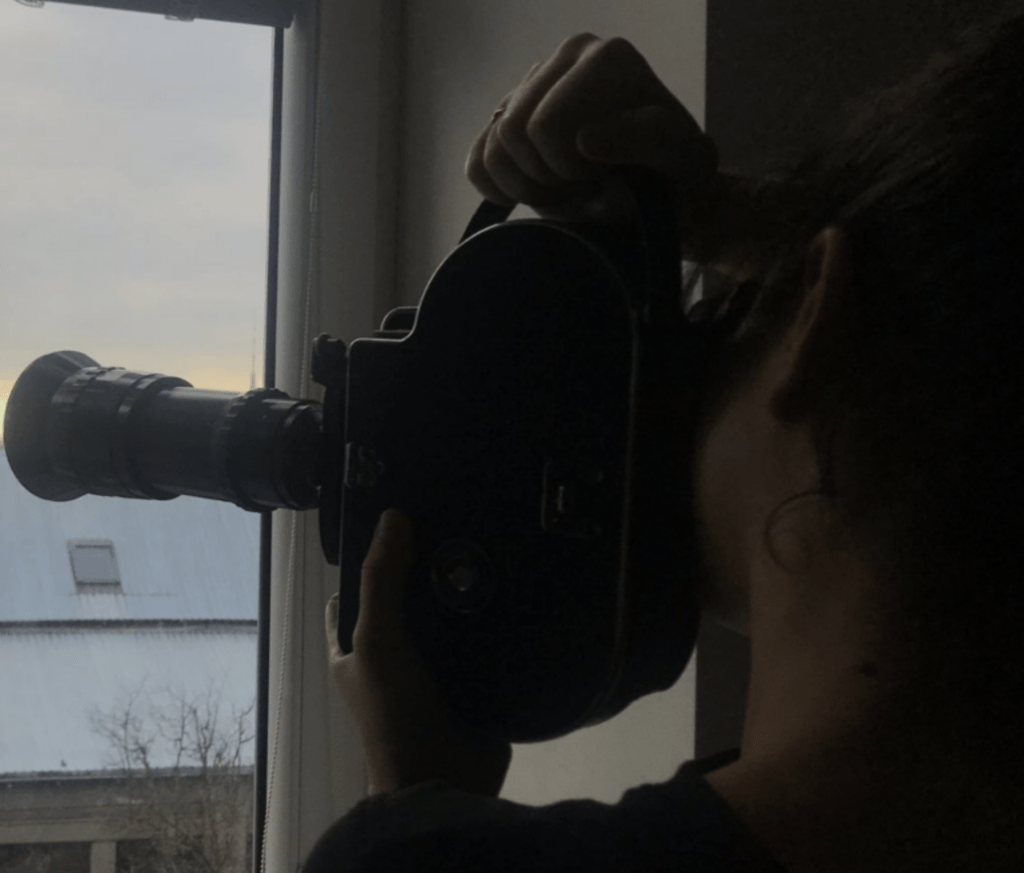 In 2022, the eSe8_LAB Scholarships were inaugurated to carry out cinematographic projects in a prestigious institution in Europe, financed by the European Union – NextGenerationEU as part of the Institute of Cinematography and Audiovisual Arts' Recovery, Transformation and Resilience Plan. Two projects were selected to be carried out over five weeks at the Baltic Analog Lab in Riga, one of which was Helena Estrela's, which revolved around the sun and observation of it. Todo va a fallar (whose original title was Hot sun, late light) is a reflection of the challenges an artist faces throughout an artistic residency, dealing with the contrasts in their work brought about by changes in their usual spaces, the opportunities this brings, the privilege of being able to count on the factor of time, and how to take advantage of all of this to explore new methods and creative processes. It is a study that has evolved and is still alive, re-orienting itself like a sunflower. At the 14th (S8), next June in A Coruña, we will see the result of this process of her artistic residency.
– Could you give a short introduction to your project Todo va a fallar (Everything's going to fail)*? [*New title]
Todo va a fallar is a project about the sun constructed on the basis of an unsuccessful search for clear skies during the Latvian winter. Following a chain of 41 unlucky days of the year, when everything is going to fail, this project explores this search for the sun as a game of luck and randomness through a succession of encounters between people and skies, whether real or recreated.
– Tell us briefly about the creative process during your stay at the Baltic Analog Lab in Riga, and how your project has evolved since its conception.
I began the project with the intention of working on the sun and the act of observing it, with an interest in thinking about the relationships between bodies and the landscape. That was a premise I had already started to develop in Barcelona and in the Mata do Buçaco forest in the months prior to the residence, intending to continue it in other cities. Arriving at the Baltic Analog Lab from Riga, among many setbacks I understood that I would have certain limitations due to the lack of sun, and I felt the need to redirect my work. So I decided to direct it towards research into Latvian popular culture, to try to understand the relationships that this new space wove with the theme that I was working on, and thereby find new ways of approaching it.
The project was carried out based on that search and on the relationships that gradually grew with my environment, leading the initial proposal to mutate, both during my stay in Riga and later in Manteigas (Portugal), where I continued to develop the project. During this process, I kept part of the initial idea, but at the same time a new interest arose in looking for other ways to represent the sun without filming it directly, and also to include that feeling of bad luck that permeated my residency. Now, when I think about the piece that I am developing, I can clearly see this fusion of ideas that have arisen between such different places and which mark a kind of crossover between cultures, which is something that iinterests me greatly.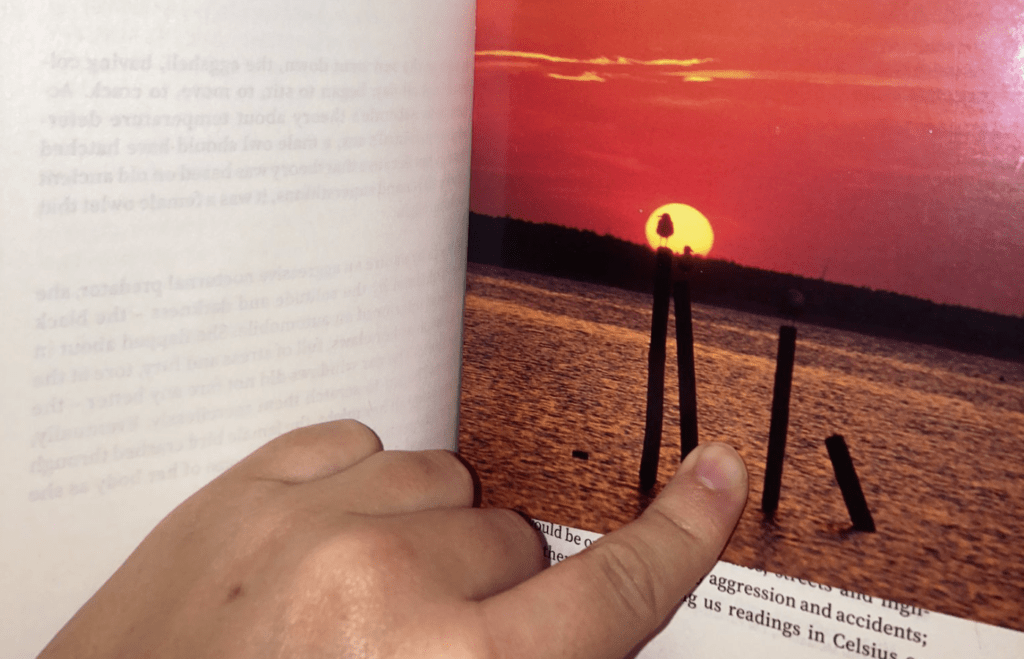 – What has it meant to you to have the opportunity to spend a month working entirely on an artistic project?
As with most people of my generation who try to combine precarious jobs with creation, artistic work often ends up becoming something more akin to a hobby. The opportunity to dedicate myself exclusively to this project for a month was invaluable in order to be able to experiment and explore new creative processes with the privilege of having the time and budget to do so.
– How has your time at the Baltic Analog Lab influenced your work's artistic development? What were you able to explore there?
Curiously, my time at Baltic Analog Lab shifted me away from the cameras and the laboratory to focus on a research process. Despite having filmed and uncovered some experiments, my greatest learning experience came from exploring a methodology that lends itself to being extended over time, and consequently opening up space for different creation processes that I don't usually have access to.
– You've worked side-by-side with María Pipla, a colleague in your stay at the BAL in Riga. How has that cohabitation contributed to your artistic experience?
Having a colleague during the residency was very valuable; we were able to share the adventures of our daily lives and exchange our ideas, projects and experiences. We both got deeply involved in the two projects, helping each other in all of their different stages. I place a lot of importance on friendship and love in my work processes, so working with María and Inês Lima in Riga, and later with other friends who gradually got involved, all reaffirmed this importance of collaborating and sharing within the medium.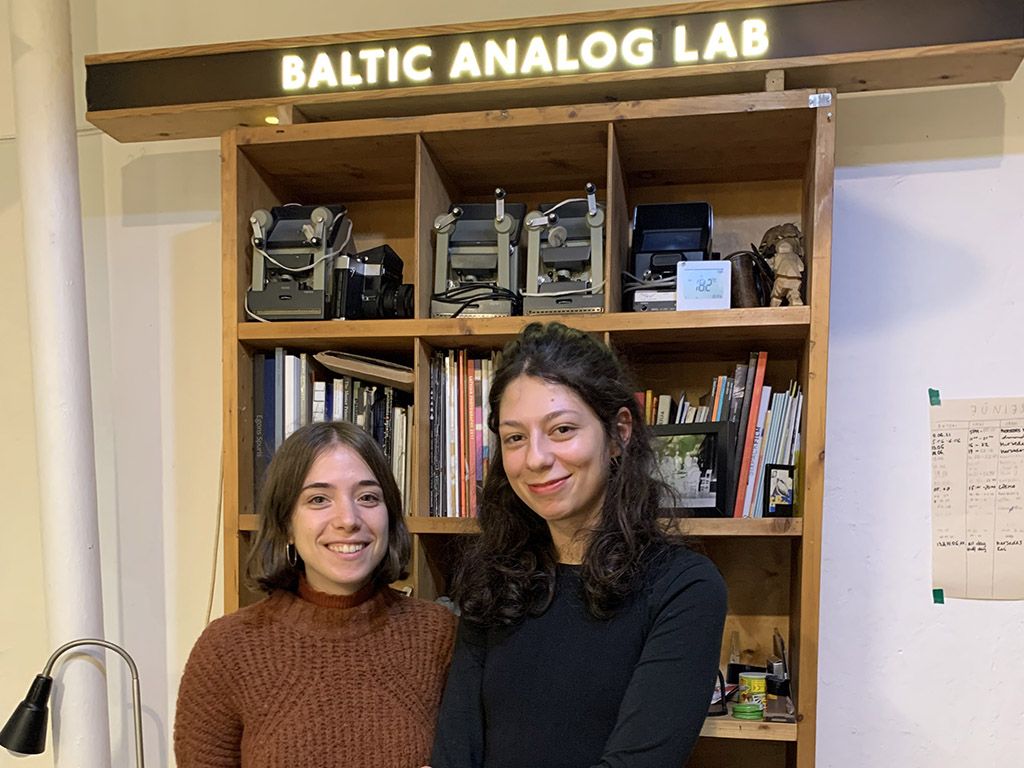 – In (S8) we pay special attention to cinematographic creation in real time in its different forms, such as film performance and expanded cinema. What's your opinion about this aspect of cinema?
I think there are multiple ways of working with moving images, all of them with different possibilities. I don't focus on differentiating between these forms in practice, but I greatly appreciate the existence of spaces like (S8), dedicated to exploring these facets of cinema.
– What stimuli do you find in the analogue format of moving images, and what do you think this choice contributes to your creative process?
I think what I like the most about working with analogue formats is the idea that it can be a more traditional kind of work. My first practical contact with filmmaking was at a more classical school, where I never identified with the production methods that were taught there. By wanting to get away from all those rules of the industrial production system, films have brought me closer to a more manual way of working that's closer to the work processes of the plastic arts. It's not that the format in itself enabled me to take on these processes, but it is true that I was able to approach experimental cinema through it, which made me feel more freedom when creating.
– What stage of the process is the project currently at, and what will the next steps be?
I am currently editing the project and testing things out with the material that I've already shot. I still don't know if I'll decide to shoot more; it will all depend on what I feel during the process. In addition to image editing, I'm also starting to work on sound with Cristopher Ruiz. We're using very different techniques than I am used to, as well as considering the possibility of doing some of the sound live, so it's proving to be very challenging and motivating.