PROFESSIONAL MEETINGS
INPUT
INPUT is a tutoring and consultancy space for film projects in development which in 2017 was the result from the collaboration between the Luis Seoane Foundation and the (S8) International Peripheral Film Festival (Mostra Internacional de Cinema Periférico). Through it, every year three filmmakers have had access to three internationally renowned professionals in the field of cinema and art with whom they can discuss their projects, which may be either at the writing and development stage or already being distributed. These are individual, personalised tutorials, where the auteur can share their creative processes that are then analysed by the mentor to find new ways or foster existing ones.
INPUT, which is growing this year by hosting six projects and six tutors, is one of the main lines of work by eSe8_LAB, which organises and fosters professional activities that influence modernisation in the sector, with an impact on the promotion of our culture nationwide and internationally. The aim of these sessions is to foster professionalisation among new creators, boosting their training, lending them structure and networking within the cultural sector in Spain.
INPUT is funded by the European Union-NextGenerationEU as part of the Recovery, Transformation and Resilience Plan of the Institute of Cinematography and Audiovisual Arts and the Luís Seoane Foundation, with participation from Afundación-Obra Social Abanca and LAV – Audiovisual Creation and Contemporary Practices Laboratory.
ALBERT ALCOZ
Albert Alcoz (Barcelona, 1979) is an experimental filmmaker, researcher and programmer. He has a PhD in Cinematographic Theory, Analysis and Documentation from the Pompeu Fabra University of Barcelona (2016) and is an Associate Professor at the Faculty of Fine Arts of the University of Barcelona. He has written the books Film resonances. Sound in structural cinema, 1960-1981 (Resonancias fílmicas. El sonido en el cine estructural, 1960-1981, Shangrila, 2017) and Free radicals. 50 essential films of experimental cinema (Radicales libres. 50 películas esenciales del cine experimental, UOC, 2019). He regularly collaborates with HAMACA, Xcèntric, LOOP and A*Desk while co-directing self-managed audiovisual projects such as the Venusplutón! website (2008-2013), the DVD publishing house Angular (2015), the CRANC film screening cycle (2016-2020) and the blog Visionary Film (2006-2021). Since 2005, he has created films and videos that have been screened at numerous international festivals and exhibited in art centres.
CLOE MASOTTA 
Masotta is a film and contemporary art critic, curator and cultural mediator. She has a doctorate in Communication from the Pompeu Fabra University, where she has also studied degrees in Humanities and Audiovisual Communication, as well as a Master's in Contemporary Film and Audiovisual Studies. In addition, she has a Master's degree in Theory and Criticism of Contemporary Art through the MACBA Independent Studies Programme. She has published the books Exquisite bodies. identities and desire (Cuerpos exquisitos. Identidades y deseo) in the Xcèntric archive (CCCB, 2020) and We'll have to find a place to find ourselves (Tendremos que encontrar un lugar donde encontrarnos, Pub. La Caníbal 2020).
GIUSEPPE SPINA 
Spina studied film theory at the University of Bologna, focusing on the history and semiotics of the arts. Over the years and with the complete autonomy of Nomadica–the organisation he founded with Giulia Mazzone–he has been engaged in exploring different languages related to moving images: from animation to found footage, from fiction to abstraction, and from anthropological studies to fantasmatic ones. He has made several films and worked on promoting and organising events, with seminars and film screenings, and carried out workshop and teaching activities in various academies. As for his films, he personally takes charge of all aspects, from writing to photography, sound and editing, keeping to an old artistic path outside of the industry's norms and sectoral divide.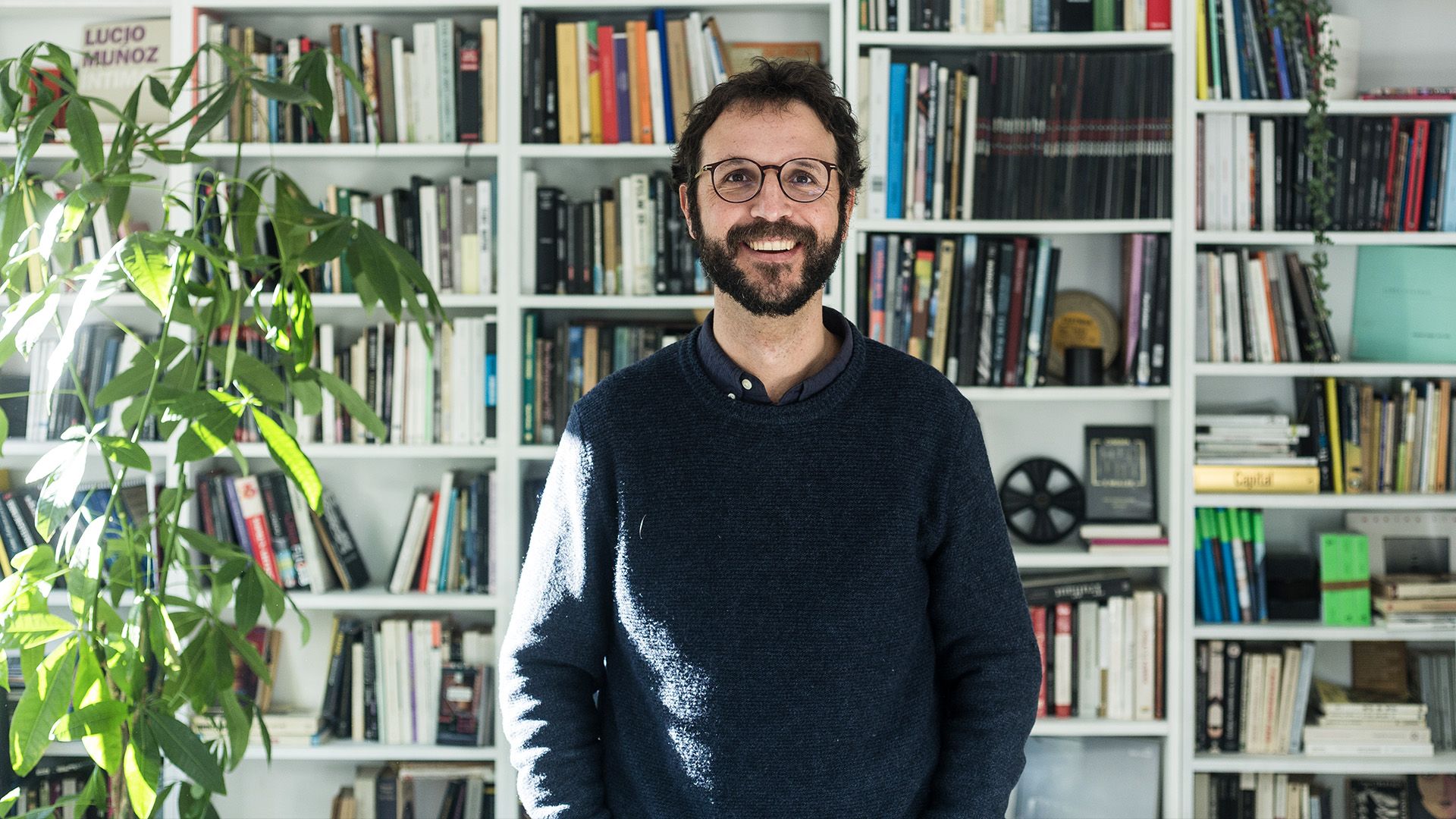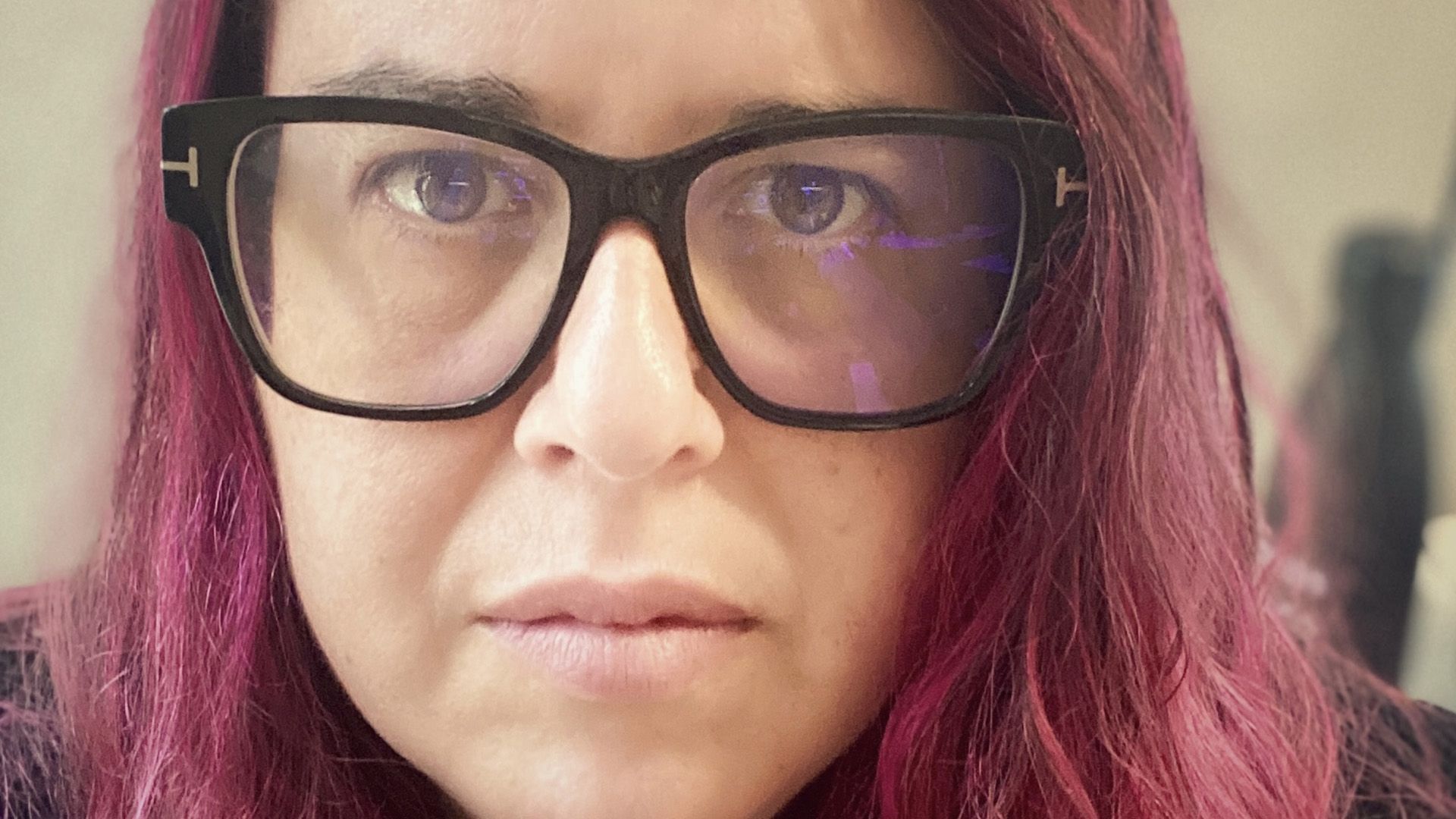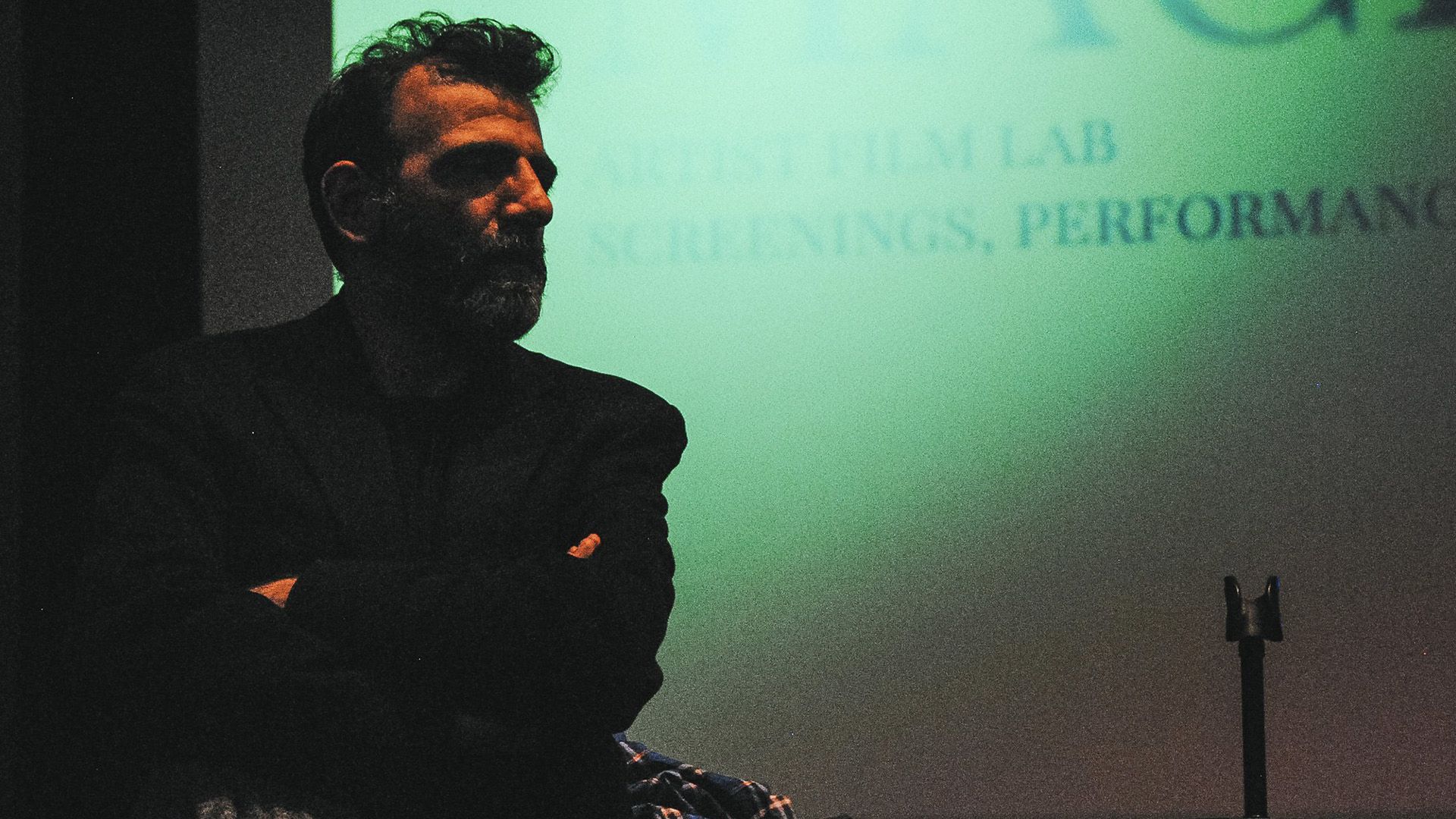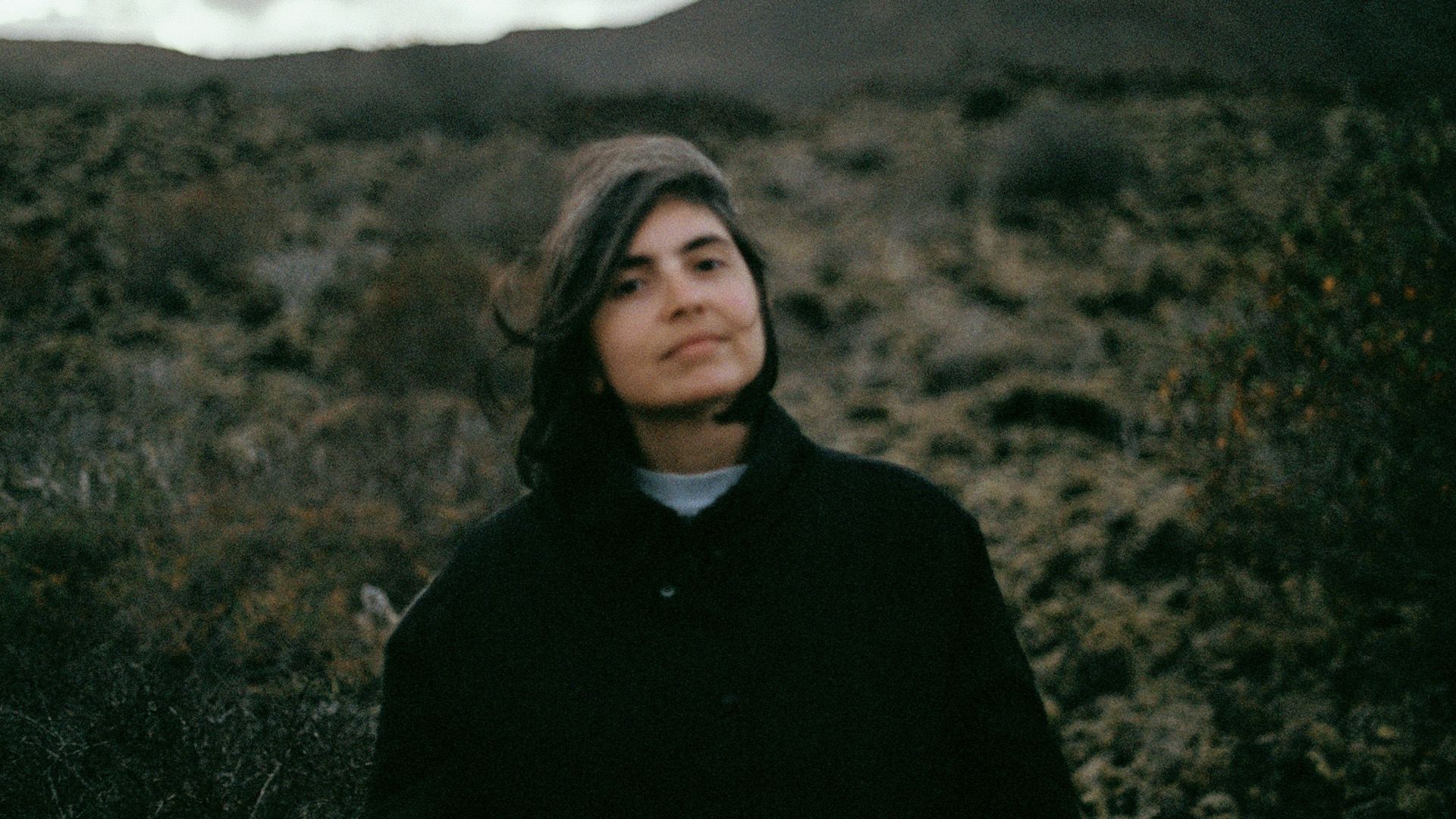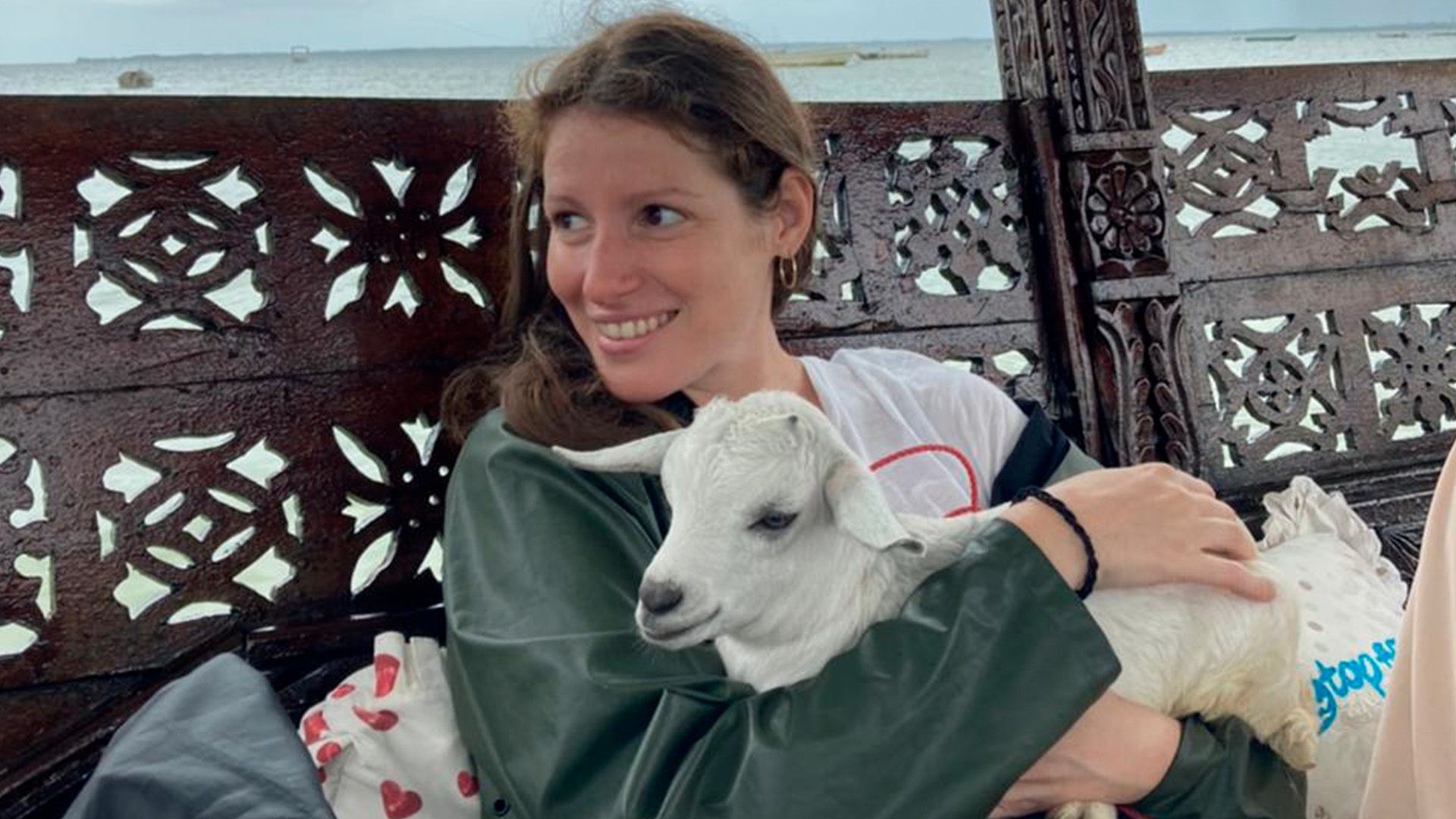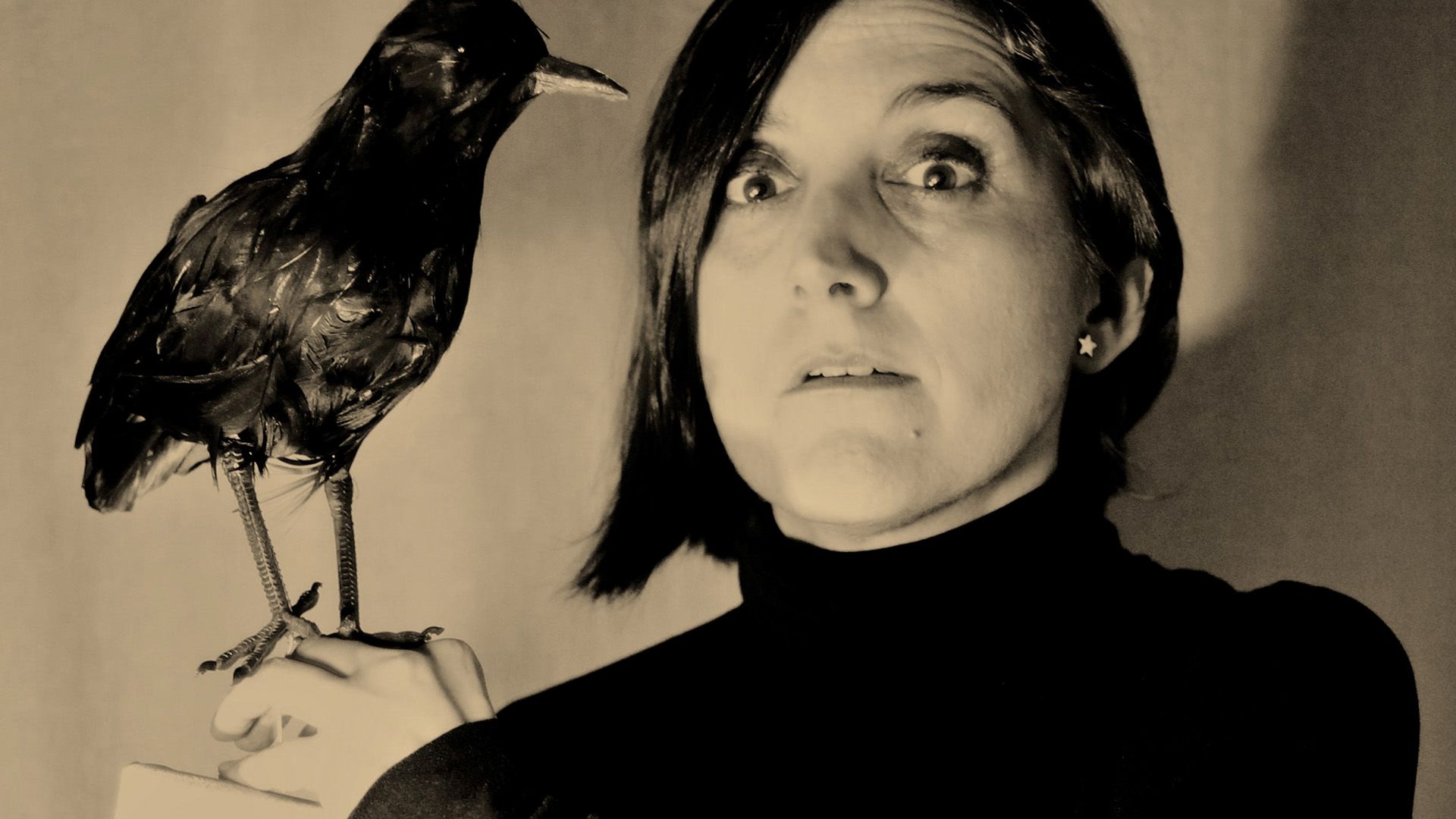 HELENA GIRÓN
Girón is a filmmaker native to Galicia. Together with Samuel M. Delgado, she has made the films Bloom, They transport you to death (Eles transportan a morte), Brotherhood (Irmandade), Plus Ultra, Burning mountains that spew fire (Montañas ardientes que vomitan fuego), Without God Saint Mary (Sin Dios ni Santa María) and the installations and performances Moist collection (Colección húmeda), Here too the gods are present (También aquí los dioses están presentes), There is no land beyond (No hay tierra más allá) and Listening exercises ·1·2. (Ejercicios de escucha ·1·2). After graduating in Audiovisual Communication, she completed a Master's Degree in Film and TV Script at the Carlos III University of Madrid and a Master's Degree in Film Editing at ESCAC. She works as a lecturer at ECAM (Madrid), EQZE (San Sebastián) and IFIC (Tenerife).
JESSICA SARAH RINLAND
Jessica Sarah Rinland is an Argentine-British artist and filmmaker who has received numerous awards, including a special mention at the Locarno Film Festival and Best Film at DocumentaMadrid, First Prize at the Moving Image Biennial (BIM), the Art & Science Award from the Ann Arbor Film Festival, and the Schnitzer Award from the Massachusetts Institute of Technology for excellence in the arts. Her work has been displayed at the University of Tennessee's Downtown Gallery, Southwark Park Galleries, the Taipei Biennial, Somerset House, and Bloomberg New Contemporaries. She has carried out retrospectives of her films at the Anthology Film Archives, Doc's Kingdom, Aricadoc, the Eureka Film Festival, Curtocircuito, the London Short Film Festival and the Flaherty Film Seminar. Her films are part of the British Film Institute's collections. She earned a degree with honours in Fine Arts from the Central Saint Martins school of the University of London and has a master's degree in Art, Culture and Technology from the Massachusetts Institute of Technology.
MARÍA CAÑAS
María Cañas is a cultural agitator, audiovisual creator and an arsonist for minds. She carries out artistic experimentation, appropriationism and video guerrilla, which she introduces into clichés and prejudices to detonate them, and risastencia (resistance through laughter): humour of all colours of connected multitudes, as a strategy for insurgency or, if not, at least for resistance. She is an activist committed to the audiovisual archive and detritus as tools for cultural development, with the need to educate about the agitation and recycling of our imaginations in order to transform ourselves into freer, more critical and creative beings. She directs Animalario TV Producciones (www.animalario.tv), a space for artistic experimentation, mediation and training in pursuit of cultivating internal fire. Her work is displayed in the Internet and has been exhibited and won awards in many festivals, fairs, events, art centres and spaces, museums, universities, and nationwide and international galleries.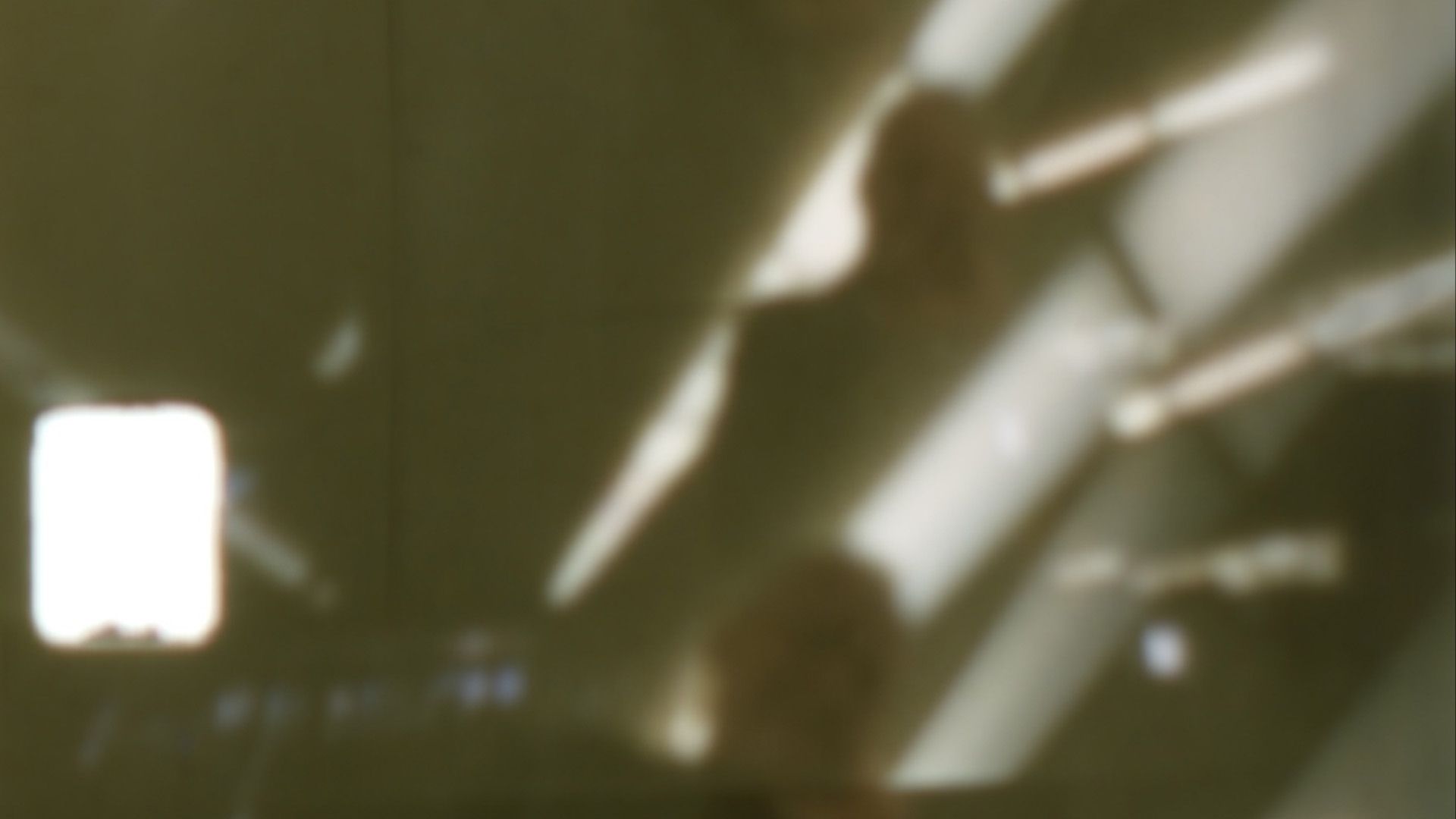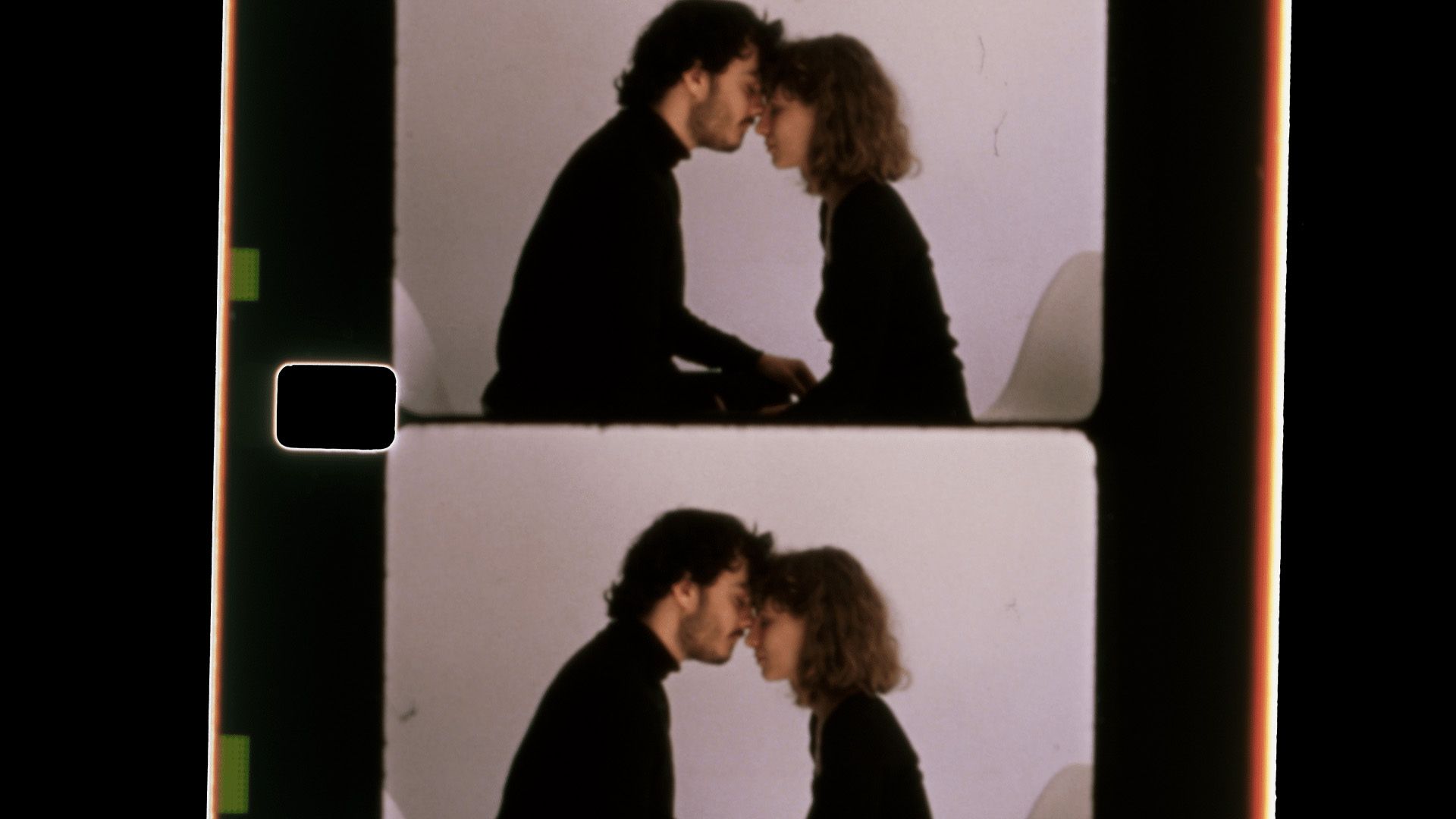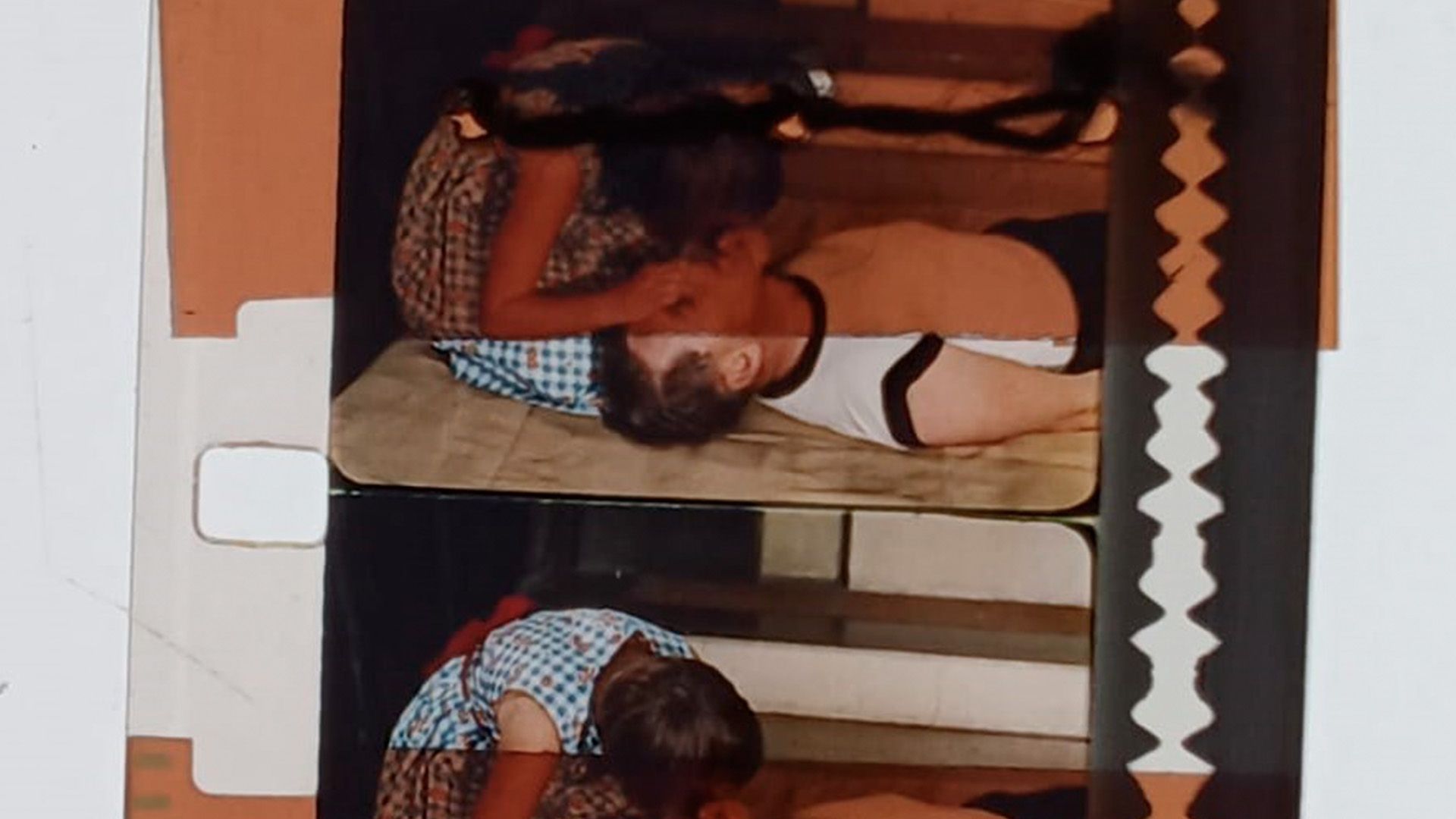 IN A CERTAIN LIGHT (CON CIERTA LUZ)
Nicole Remy
This project works on the Super 8 film cartridge itself to use it as a movie camera by means of a pinhole device technique. With an aluminum plate above the viewfinder that enables six frames of film to be seen, and a hand-sliding shutter, light bathes the film through the holes. In Con Cierta Luz, I intend to work with two super 8 cartridges. Both record film at the same time, and with the same framing, except that their positions are reversed: one films backwards and the other to the right. I film walking on the route from my house to the Tierno Galván park. Some tension is created between opposing directions, both on screening it (the same image projected in different directions) and with the filmed image advancing forward. I seek to capture another type of movement. (Nicole Remy)
LETTERS TO LONG ISLAND
Carmen Pedrero
At the age of 15, I went camping in Long Island, New York. There I met Javier, 42, with whom I got along very well. When I came back to Spain, we began to have a platonic relationship through Facebook that gradually grew and became more complicated, to such an extent that he ended up leaving his wife. When that happened, I stopped replying to the messages, and began writing him letters that I never sent. Letters to Long Island is a film letter. It alternates between those letters (written in English) and a conceptual, lyrical and sensorial representation of that year of my life and my romantic history with Javier. (Carmen Pedrero)
TEXTILE IN THE FILM MEDIUM
Beatriz Freire
My project focuses on researching the use of textile processes, techniques and materials in film practices. Many of the analogue techniques, actions and processes (including the gestures) resemble the work with textiles I have been doing in recent years. A cotton sash, 16mm wide, woven with the tablet weaving technique, is used as an attempt at textile materialisation of a 16mm film. This involves reviving celluloid discards (super 8, 16mm, 35mm), sewing them together, and giving them their original shape again. The metres of film are scanned and the textures rediscovered, left by the threads and knocks made by the cutting with splicers, scissors and needles. Sound and audiovisual pieces are translated into weaving codes. The act of weaving is performed, creating textile works live, where one can see and touch the patterns created from the film codes. The idea is to represent the poetics of textiles, in people and spaces, by creating cinematographic pieces. (Beatriz Freire)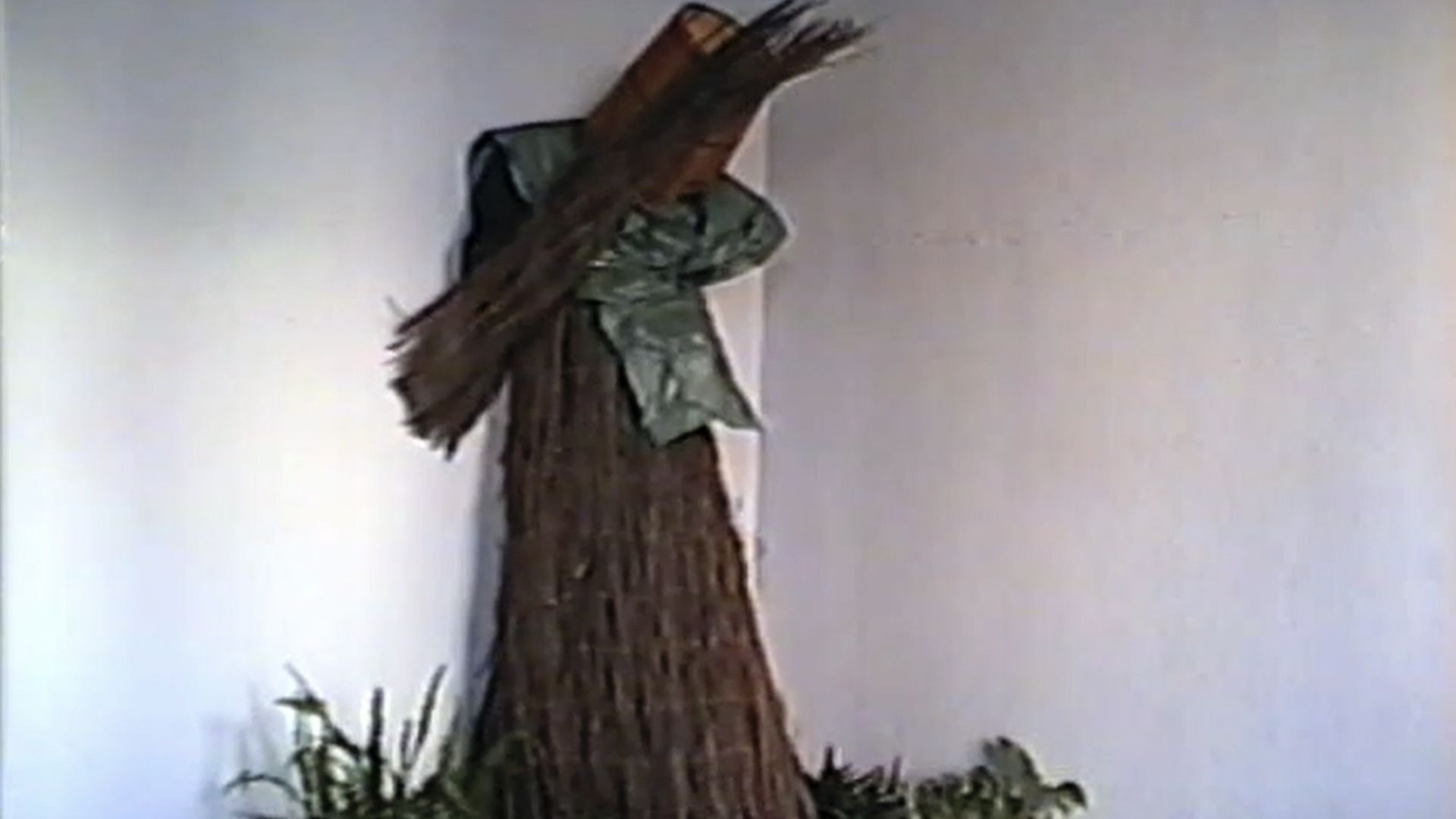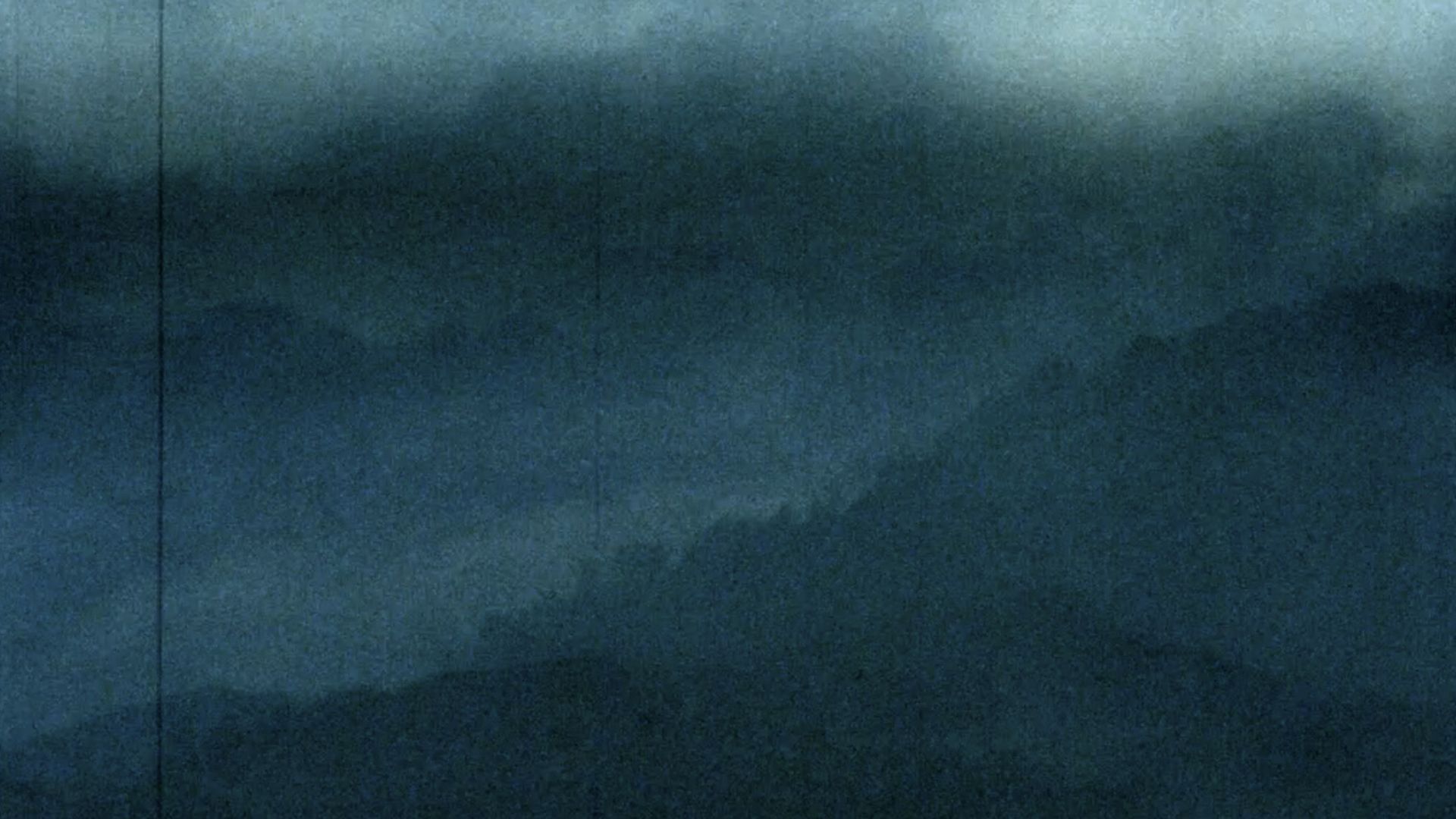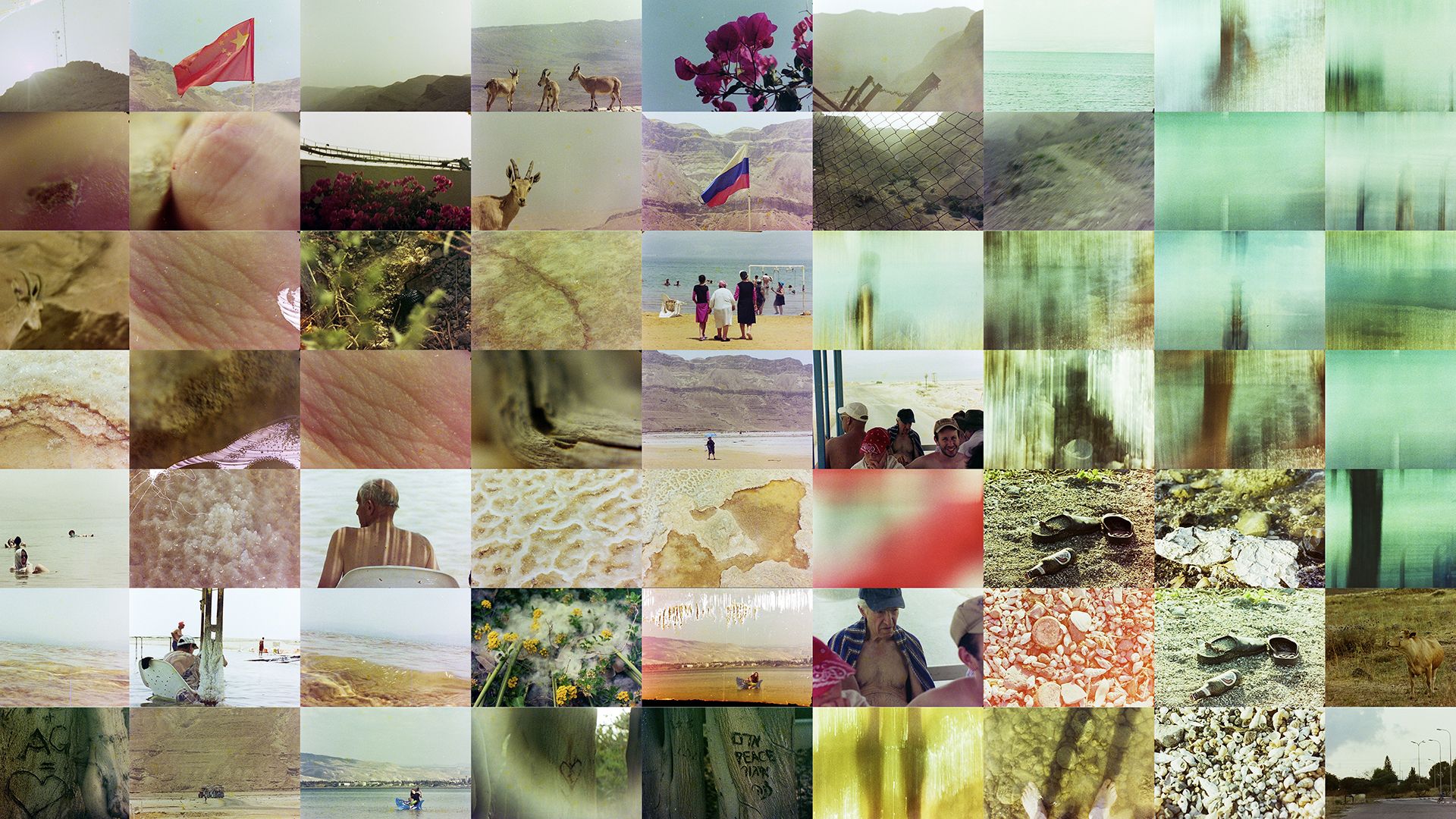 THREE POEMS FOR THE STICK MAN (TRES POEMAS PARA EL HOMBRE PALO)
Pablo Agma
Three poems for the stick man is a multiscreen film that questions the traditional methods of producing and exhibiting films. It aims to continuously transcend and mutate all of it, including the film and installation, cinema and performance, fiction and experimentation. Its mise-en-scène creates new ways of viewing and using the screen. Thematically, I explore some of my most current concerns: an approach from another angle towards experimental horror cinema and the idea of the "monster", closely related to social matters such as gender, maladjustment and queerness. Different types of images are combined formally and in tune with this interest in transmutation. Hence, the narrators live in a digital, polished world; the stick man poems are recorded on VHS; and, finally, there is an epilogue in 16mm black and white, which shifts from the figurative to the abstract, culminating with heather rayographs on homemade emulsion, where matter takes centre stage. (Pablo Agma)
AND ALL THE HIGH MOUNTAINS THERE WERE UNDER ALL THE SKIES (Y TODOS LOS MONTES ALTOS QUE HABÍA DEBAJO DE TODOS LOS CIELOS)
Louise Martin Papasian and Celeste Rojas Mugica
This is a project resulting from the confluence and dialogue between two filmmakers from lands far apart. Based on previous studies that each has carried out regarding the images of mountains, and by means of an abstract or concrete link with certain specific mountains—the Alps (on the borders of Italy), the Andes (in Chile and Colombia) and Mount Ararat (in Armenia)—the directors construct an image with a multiple, hybrid relief, endowed with diverse materials, where one may think up and stage a bordering, abysmal space that always rises up from the earth. Taking these lands' historical and geopolitical aspects, the film will delve into a fictional device or spectral image that will always be incomplete in order to consider the mythical constructions created regarding mountains, from the most conservative political utopias that were erected in their name to the imagined worlds that emerged on or behind them. (Louise Martin Papasian and Celeste Rojas Mugica)
LIKE MANOLETE ON THE EVE OF HIS DEATH (COMO MANOLETE EN LA VÍSPERA DE SU MUERTE)
Álvaro Gómez Pidal
Upon the death of his grandmother, a young filmmaker from Madrid (Álvaro Gómez Pidal) discovers that his great-uncle Manuel Allendesalazar (Manolo) was murdered in Jerusalem, where he was serving as a diplomat in 1948. He searches for him in cemeteries in Madrid without finding the grave. This is his personal experience in trying to understand what led to Manuel's murder, the creation of the state of Israel and the Palestinian struggle in a post-colonial process combining past and present. His personal take merges with Manuel's last days and how one could have imagined this story being seen through today's media, social networks and other mixed resources. Using 16mm images, HD video, animation, recording of screens and video calls, archives, re-touched images, free recreations, collage, scans of real objects, screenshots from social networks and Artificial Intelligence to freely create a mosaic, this is a polyhedral film that is also being simultaneously developed as an installation for galleries and as a photobook. (Álvaro Gómez Pidal)