Through the (S8) Mostra Internacional de Cinema Periférico we are increasing our support for the promotion, professionalisation and development of filmmakers committed to avant-garde analogue cinema. With this goal, we have extended the number of projects selected to participate in the seventh INPUT, this 2023, to six projects, which will be able to count on advice from internationally renowned professionals to help their films grow.
It is worth noting the high quality of the projects received for this record edition of INPUT, with a total of 62 proposals.
The following have been chosen by the evaluation committee made up of representatives of (S8), LAV and the Luis Seoane Foundation:
Con cierta luz (With a certain light), by Nicole Remy
In the words of its creator, Con cierta luz is a quest to capture another type of movement. The auteur proposes working on a Super 8 film cartridge itself to use it as a movie camera by means of a pinhole device technique.
Nicole Remy (Peru, 1992) specialised in Art Management from ESCAC. She has a master's degree from LAV – Audiovisual Laboratory for Contemporary Creation and Practice, where she focused on structural cinema, investigating different manual ways of creating images, by means of constructing pinhole cameras.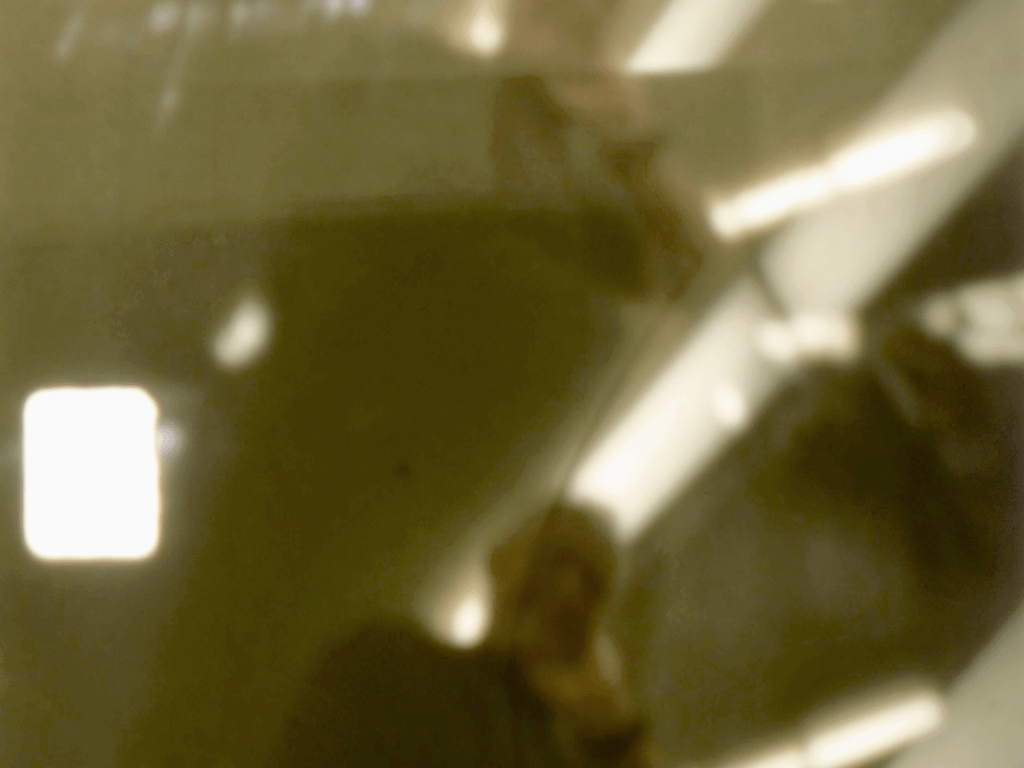 Letters to Long Island, by Carmen Pedrero
Letters to Long Island is a film letter based on a personal experience; a step towards lyrical cinema being researched by Pedrero, in which cinema and poetry converse and find a balance. It is a work with gestures that its creator has thought up as a non-speaking kind of cinema that seeks associations between images and pays more attention to conveying sensations and emotions rather than to the narration itself.
Carmen Pedrero (1996, Madrid) is a filmmaker and poet. She graduated in Film Directing from ECAM, and has participated in laboratories and artistic residencies such as the French WoS Fabrique programme. Next year, she will be moving to Boston to study for a Master's in Film and Media Art at Emerson College.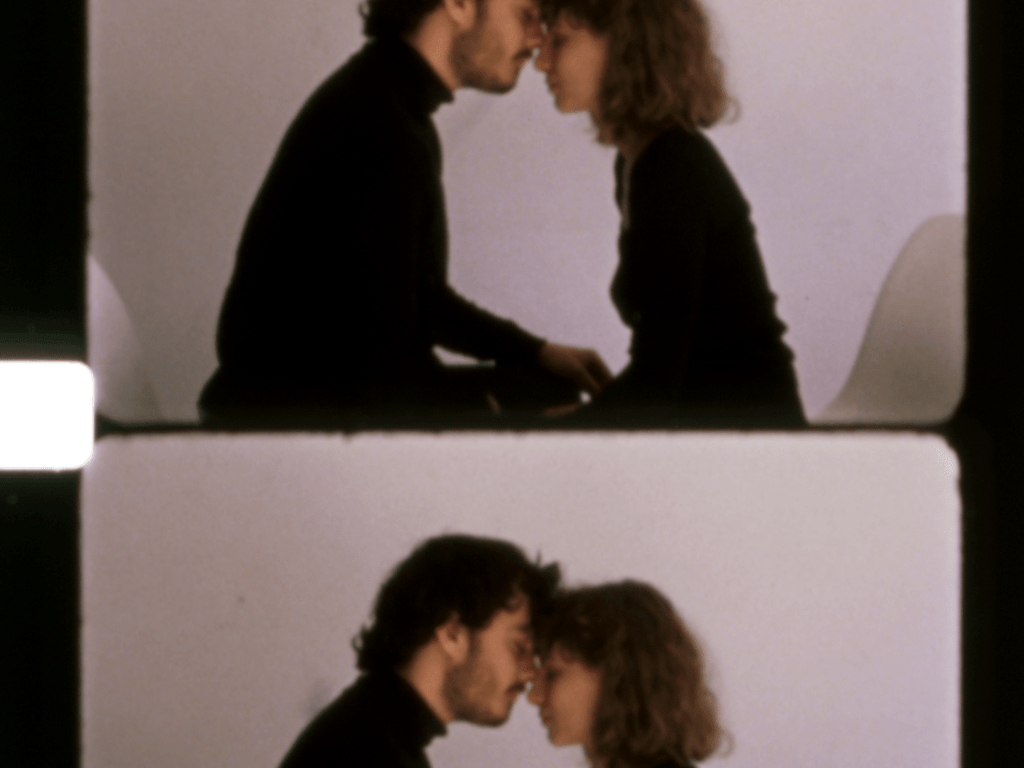 Textil en el medio fílmico (Textiles in the film medium), by Beatriz Freire
Freire's project seeks to look into and expand the use of textile processes, techniques and materials in the medium of film, using a 16mm wide cotton strip as film, sewing celluloid scraps together to give them back their shape, or else transforming the act of sewing into a performance. To sum up, Beatriz Freire's work is intended to represent the poetics of textiles, in people and spaces, by creating cinematographic pieces.
Beatriz Freire (1989, Portugal) is a visual artist who uses textiles as her main theoretical and practical medium. In 2021, she won first prize in the Versiona Thyssen X competition, organised by the Thyssen-Bornemisza Museum. That same year, she was selected in the ARCHÉ work group, which is part of the Porto/Post/Doc documentary film festival, with the feature film project Calada.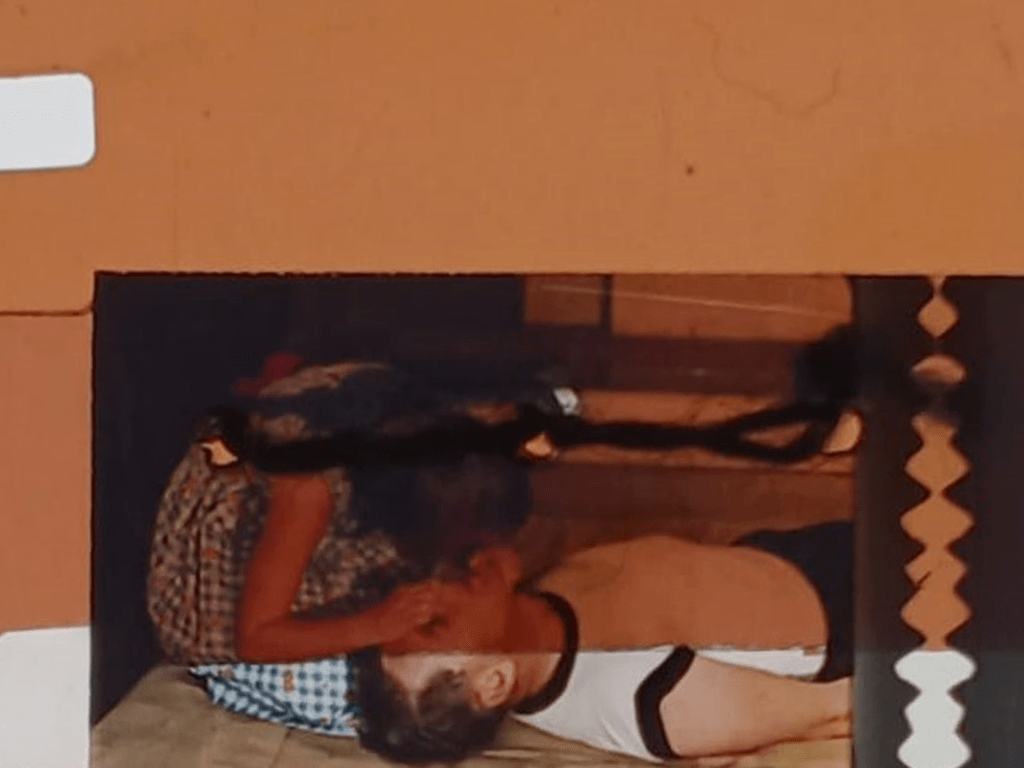 Tres poemas para el hombre de palo (Three poems for the stick man) by Pedro Agma
Three poems for the stick man is an approach towards experimental horror cinema. It is a multi-screen film in which Agma questions the traditional arrangement for producing and exhibiting film, with the aim of continuously transcending and mutating between the film, the installation, the performance, the fiction and the experimentation.
Pablo Agma (Vigo, 1997) concentrates his artistic work on film and installations, with particular interest in expanded film practices, as well as the dialogue between cinema and disciplines such as literature, performance and sound art. His work has been shown in institutions such as Cineteca de Matadero (2023), the Conde Duque Cultural Centre (2023) and the Auditorium of Galicia (2021).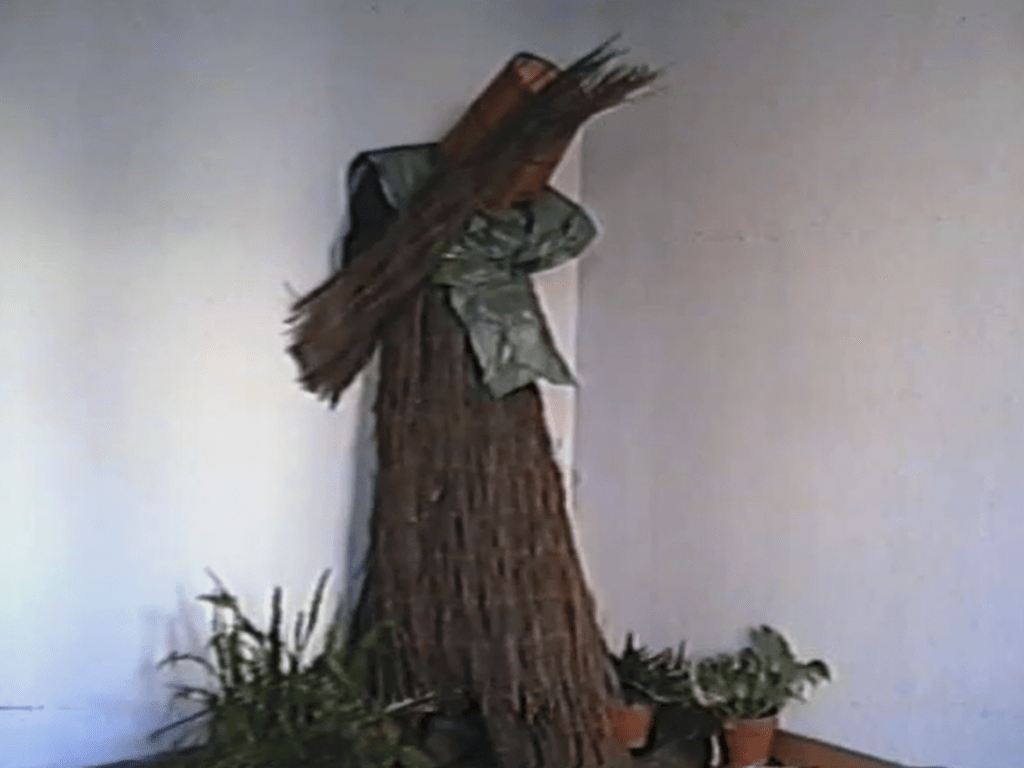 Y todos los montes altos que había debajo de todos los cielos (And all the high mountains that were under all the skies) by Louise Martin Papasian and Celeste Rojas Mugica
This is an experimental film project resulting from the confluence and dialogue between two filmmakers from lands far apart. Based on previous research by each of them, and also on historical and geopolitical aspects, the work reflects on the mythical constructions that are created regarding mountains.
Louise Martin Papasian is a filmmaker, programmer and member of the FIDMarseille selection committee. Her current work focuses on the relationships between words, landscape and history, which she explores through a translation device.
Celeste Rojas Mugica is a visual artist and filmmaker. In her work, she looks into the relationship between memory, violence and imagined visions of the territory.
The two filmmakers are currently studying the Master's Degree in Cinematographic Creation at the Elías Querejeta Zine Eskola (Basque Country).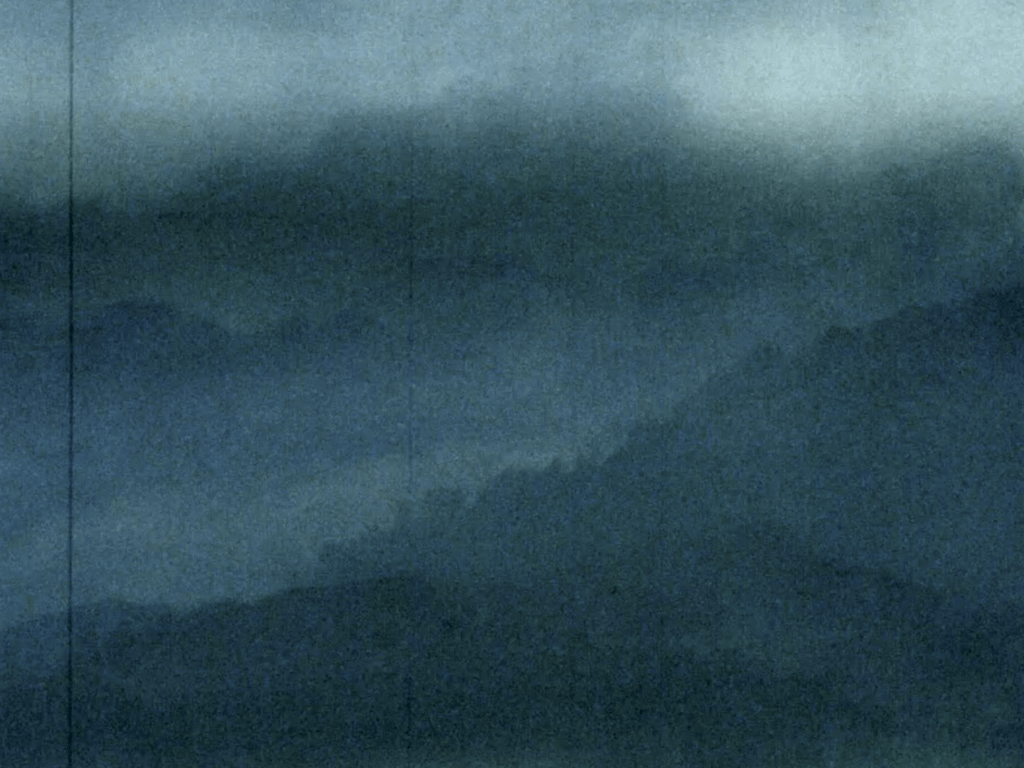 Como Manolete en la víspera de su muerte (Like Manolete on the eve of his death) by Álvaro María Gómez
This project selected for INPUT is an attempt to find answers to the murder of Álvaro's great-uncle, Manuel Allendesalazar (Manolo) in Jerusalem, where he was serving as a diplomat in 1948. It is a personal interpretation of the creation of the state of Israel and the Palestinian struggle in the post-colonial process, combining past and present; and also a polyhedral film which at the same time works as an installation for galleries and as a photobook.
Visual artist, cinematographer and director, Álvaro María Gómez (Madrid, 1989) is a graduate of the ECAM. He combines his work in the world of still photography and installation projects with work on the moving image, mainly of the documentary and experimental type.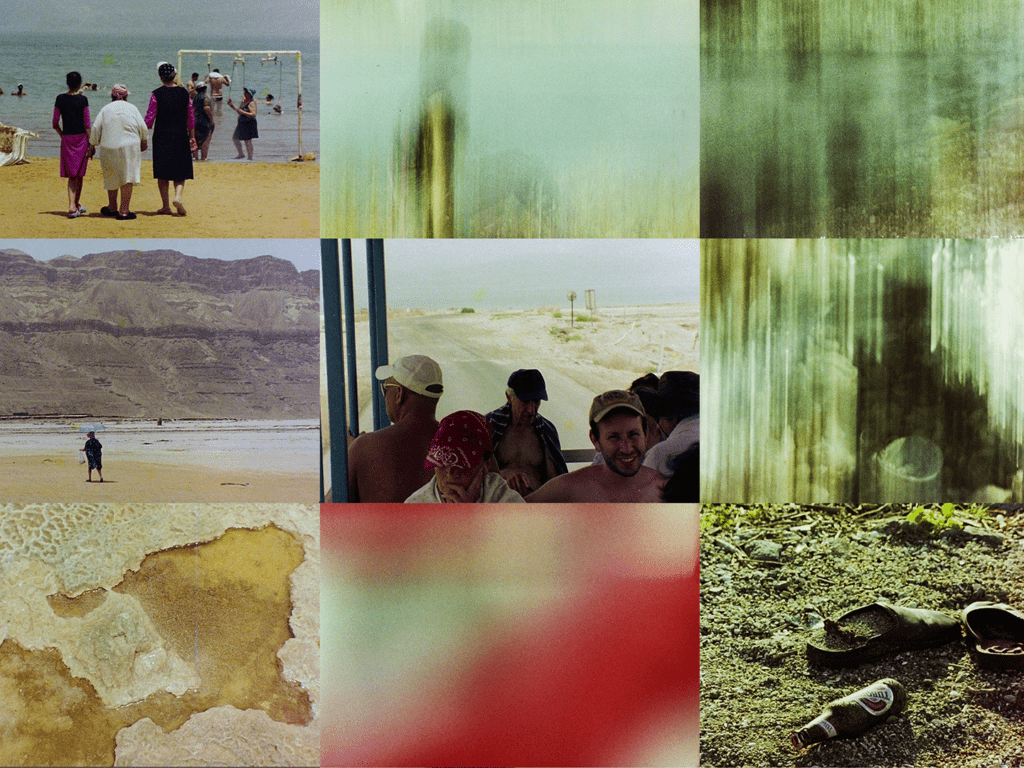 The six projects selected will be able to count on advice from the following professionals in the field of cinema and art:
– Albert Alcoz, filmmaker, researcher, experimental film programmer and Professor at the Faculty of Fine Arts of the University of Barcelona.
– Helena Girón, filmmaker and lecturer at the School of Cinematography and Audiovisuals of the Madrid Community region (ECAM, Madrid), the Elías Querejeta Zine Eskola cinema school (EQZE, San Sebastián) and at the Film Education and Research Institute (IFIC, Tenerife).
– Giuseppe Spina, filmmaker and researcher, the founder together with Giulia Mazzone of Circuito Nomadica, an organisation that explores different languages of the moving image.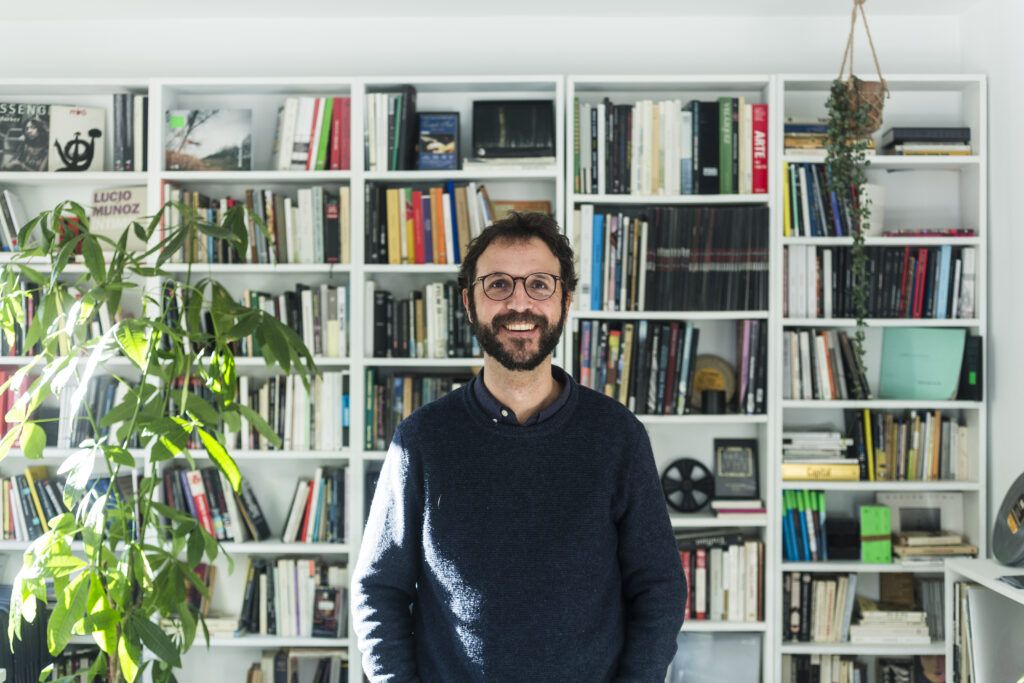 – María Cañas, cultural agitator and audiovisual creator, who directs Animalario TV Producciones, a space for artistic experimentation, mediation and training in pursuit of cultivating internal fire.
– Jessica Sarah Rinland, an Argentine-British filmmaker, who graduated with honours in Fine Arts from the Central Saint Martins school of the University of London and has a master's degree in Art, Culture and Technology from the Massachusetts Institute of Technology. Her work has been exhibited in galleries and festivals around the world and has won numerous international awards.
– Cloe Masotta, lecturer, film and contemporary art critic, curator and cultural mediator. She has a PhD in Communication from the Pompeu Fabra University, and a Master's in Theory and Criticism of Contemporary Art from the Museum of Contemporary Art of Barcelona (MACBA).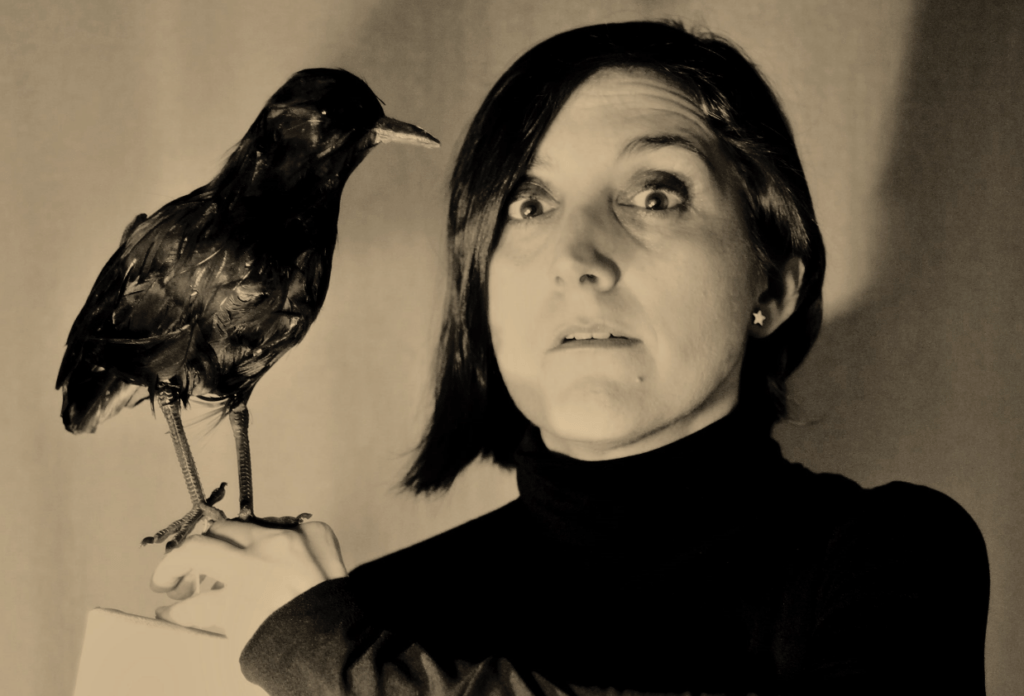 The tutorials will take place within the context of the (S8) Mostra Internacional de Cinema Periférico festival, and will continue after the festival dates online.
INPUT is a project by eSe8_LAB funded by the European Union – NextGenerationEU as part of the Recovery , Transformation and Resilience Plan of the Institute of Cinematography and Audiovisual Arts, and the Luis Seoane Foundation. It has the backing of Afundación – ABANCA Obra Social projects and LAV, the Audiovisual Laboratory of Contemporary Creation and Practices.