We are putting the spotlight on twenty Galician, Spanish and Portuguese filmmakers who are pushing back the traditional boundaries of today's experimental cinema.
In this 14th (S8) we be will screening the premiere of the works resulting from the eSe8_LAB Scholarships and the BAICC Artistic Residency.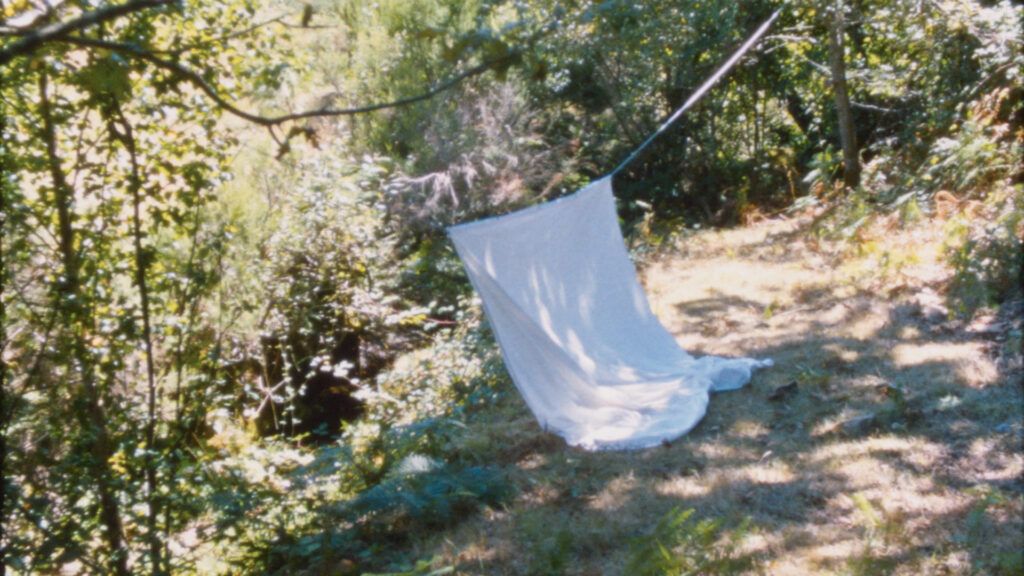 WHITE SCREEN (FOR AMY HALPERN) (2022), Deneb Martos and Pablo Useros
Journey to a world of one's own is the result of our selection of films for the Sinais (Signals) section in this 14th (S8). This is a space that is returning to become a beacon for the creators of the Galician, Spanish and Portuguese scene who are breaking down the boundaries of experimental cinema. It also acts as reflection of the fruitful generational shift that avant-garde film art is undergoing throughout the peninsula.
There will be a total of 21 works participating in Sinais. These are films presented as a space for searching and abstraction by filmmakers who create by using small things but focusing on big human matters. It is a journey to a world of one's own, like the one drawn by Urbano Lugrís, the artist behind our image in 2023.
Water is a recurring theme in Lugrís' painting, and its literal or metaphorical flow will serve to guide us through the first session of Sinais. This is a programme that will see the premiere of the following pieces: 2023 by Olmo and Rodolfo Cuña, LX VISAGES by Celine Latil; ULÍA by Laura Moreno; ENTRE L'ESPILL I EL RIU (BETWEEN THE MIRROR AND THE RIVER) by Natalia Rabaneda; and FRACTURA by Biviana Chauchi. Furthermore, we will be able to see the latest works by Claudia Pineda, O AMOR É ÁGUA QUE CORRE (LOVE IS RUNNING WATER); and Rita Morais, Há Ouro Em Todo o Lado (There's Gold Everywhere), and we will be previewing Sofía Hansen's work in progress, MUESTRARIO (SAMPLES).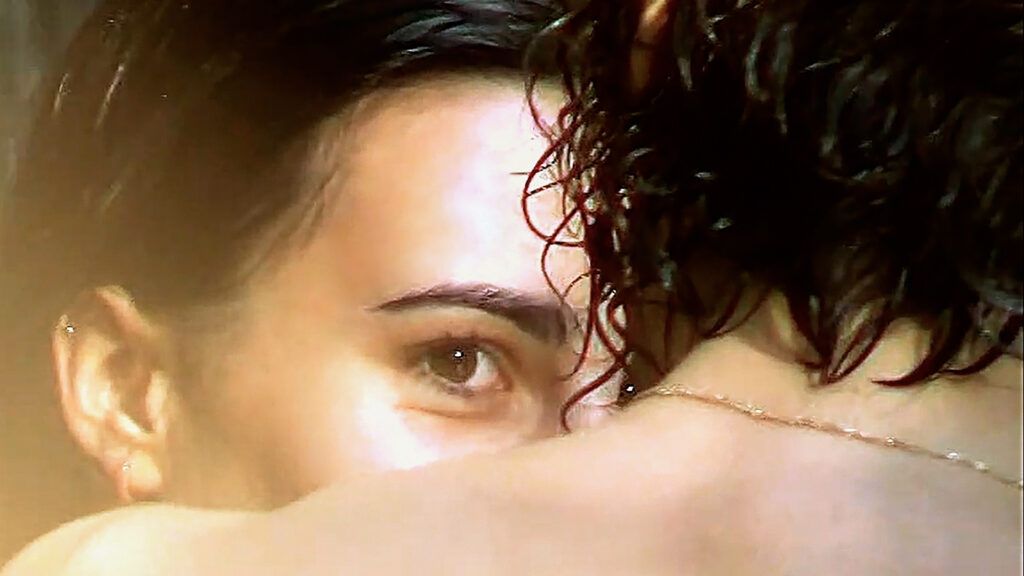 O AMOR É ÁGUA QUE CORRE (2022), Claudia Pineda | Há Ouro Em Todo o Lado (2023), Rita Morais
Lugrís' surrealism and his capacity for abstraction pervade the second part of Sinais, which will kick off with the premiere of FIRE DON'T PLAY WITH FILM by Carlos Baixauli. LAS ÓRDENES (THE ORDERS) by Elisa Celda, ¡BU! (with admiration) by Gadea Burgaz with Juan Loriente, and OÍR FORMAS (HEARING SHAPES) by Leonor Serrano will also have their first screening at (S8). The second programme is rounded off by the films LIMINAL by Alba Pérez, and DEVOCIONES by Ángel Montero Vázquez and María Serna.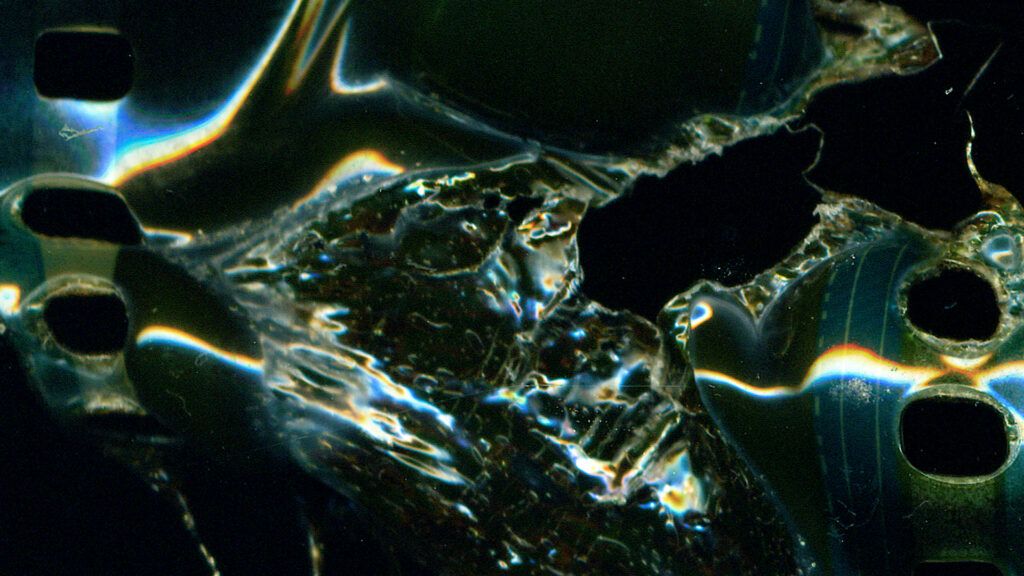 FIRE DON´T PLAY WITH FILM (2023), Carlos Baixauli | OÍR FORMAS (2021), Leonor Serrano
The theme running through the last session at Sinais is memory, of that almost mystical kind in which images become more relevant than ever, in the purest style of Urbano Lugrís. The programme includes the premiere of WHITE SCREEN (FOR AMY HALPERN)by Deneb Martos and Pablo Useros; the last film by Xacio Baño, CONTRA O INVERNO (AGAINST WINTER);as well as OH, UTE! by LucÍa del Valle. We will also be able to see the first images of the work in progress by Carlos Vásquez: AÑO CERO (YEAR ZERO). Finally, BLOOM by Helena Girón and Samuel M. Delgado, ¿SE PUEDE DELETREAR LA HOJA? by Valentina Alvarado and CORPUSCLES by Laura Ibáñez López conclude the selection of (S8) for this third programme in Sinais.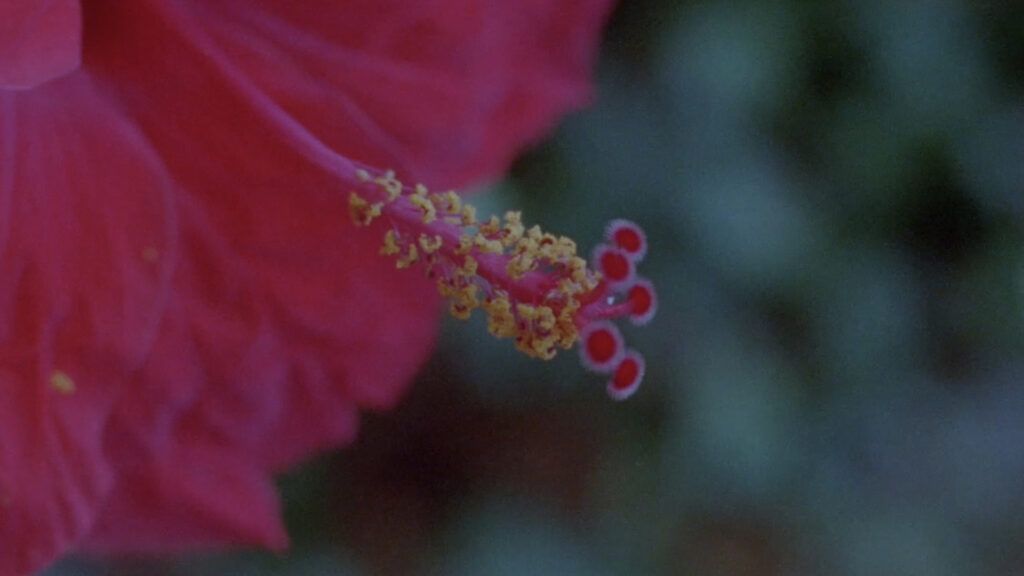 ¿SE PUEDE DELETREAR LA HOJA? (2022), Valentina Alvarado | BLOOM (2023), Helena Girón e Samuel M. Delgado
Paradise Section: the faculties of Fine Arts, the seed of future experimental cinema
The Paraíso (Paradise) section, which is the space in (S8) where we concentrate on the future of experimental cinema via an encounter between students and teachers of Fine Arts, is taking a qualitative leap in this 14th International Peripheral Film Festival (Mostra Internacional de Cinema Periférico) in A Coruña. The University of Vigo will be there, guided by the filmmaker Xisela Franco, as well as the University of Salamanca, led by the film researcher and programmer Laura Gómez Vaquero. Along with them this year, there will be Albert Alcoz, on behalf of the University of Barcelona, and teachers from Fine Arts Academies in Italy. Moreover, to conclude the Paradise section in 2023, we will be holding an international encounter with all of the people participating and a selection of film professionals who will be giving advice on the students' works in progress. It is a space that seeks to inspire and open up new paths for young creators' process of professionalisation.
Desbordamientos (Overflows): the premiere of the performances resulting from the BAICC Artist Residency and the eSe8_LAB Scholarships
Faithful to our goal of fostering emerging talent and lending a stage to new filmmakers, in the Desbordamientos section we will be premiering the film performances resulting from the projects carried out as part of the Artistic Residency in Toronto (Canada) and the eSe8_LAB Scholarships:
-Torontontero, by Álvaro Feldman, the winning project in the sixth BAICC. This is a creative work begun in the LIFT facilities in Toronto, which the auteur himself defines as his particular "Canadian rumba".
– Todo va a fallar (Everything is going to fail) is the work of Helena Estrela, created at the Baltic Analog Lab in Riga (Republic of Latvia) thanks to the eSe8_LAB job pools in 2022. It is a project about the challenges faced by an artist during a residency in a different work space than their usual one, and how to take advantage of all of this to explore new methods and creative processes.
-As time bends by María Pipla is a proposal also carried out thanks to the eSe8_LAB Scholarships in Riga, which stems from the creator's interest in the experience of film time and in constructing the slow motion effect.
The three projects will be shown as world premieres within the 14th (S8) in their original Super 8 and 16mm formats.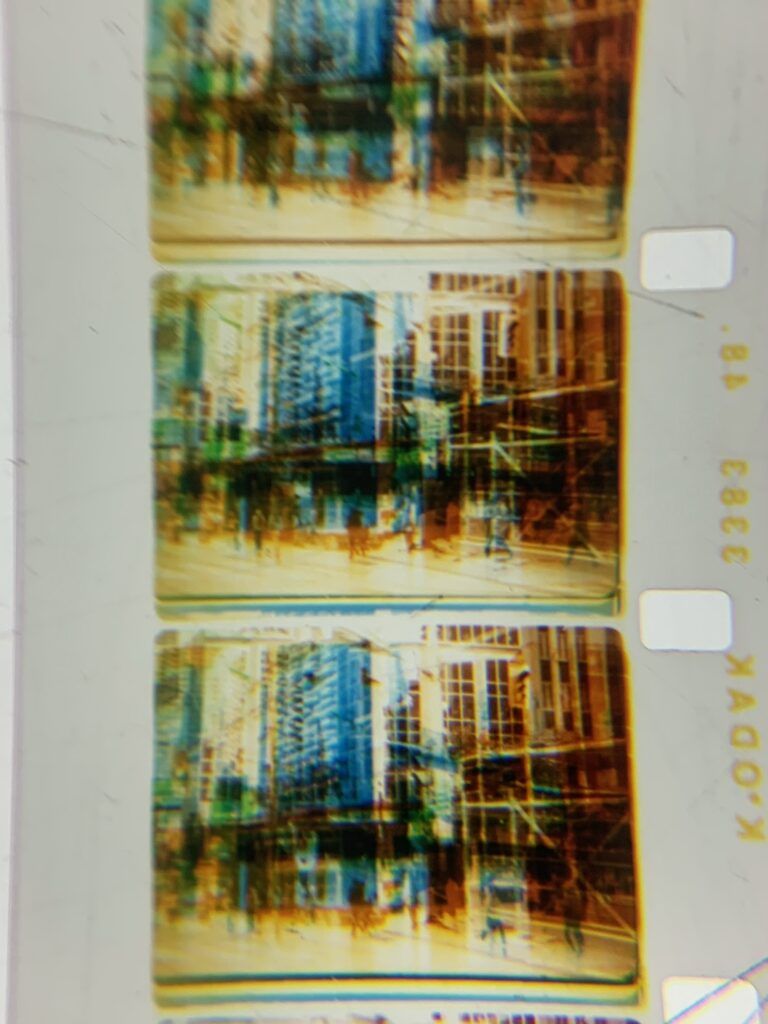 Torontontero, Álvaro Feldman | Todo va a fallar, Helena Estrela | As time bends, María Pipla
In their commitment to discovering authentic creations made to be enjoyed with the five senses, Cervezas Alhambra will again be collaborating with the festival, which is on the Alhambra Moments calendar. For another year, in the "Desbordamientos" section you can try their varieties while enjoying the very best artistic and cultural events. This is how the brand is backing (S8) as part of its commitment to promoting culture and fostering unique experiences.
Backing for (S8)
The 14th (S8) Mostra de Cinema Periférico is organised by the eSe8 Cultural Association and has the backing of the A Coruña City Council (Consello), the Tourism and Congresses Consortium, the A Coruña Provincial Council (Diputación), the Galician Agency for Cultural Industries of the Regional Government (Xunta) of Galicia, the Institute of Cinematography and Audiovisual Arts (ICAA), Acción Cultural Española (AC/E) and the Luis Seoane Foundation. It can also count on collaboration from the Afundación – ABANCA social work projects (Obra Social).
In addition, Barbara Sternberg, Hangjun Lee, Enrico Camporesi, Jessica Sarah Rinland, Helena Gouveia and Scott Hamen have been invited to take part in this (S8) thanks to the Programme by Acción Cultural Española (Spanish Cultural Action or AC/E) to Internationalise Spanish Culture (PICE), in its visitor format, which makes it easier for Spanish cultural entities and institutions to invite professional international cultural exemplaries to Spain to take part in their activities and programmes so they can get to know what Spain's creative and cultural scene has to offer directly and in person.
The International Artistic Residencies for Film Creation – BAICC arose from a collaboration between (S8), Acción Cultural Española (AC/E) and LIFT – Liaison of Independent Filmmakers of Toronto. They are funded by the European Union – NextGenerationEU as part of the Recovery, Transformation and Resilience Plan of the Institute of Cinematography and Audiovisual Arts.
The eSe8_LAB Scholarships are funded by European Union – NextGenerationEU as part of the Institute of Cinematography and Audiovisual Arts' Plan for Recovery, Transformation and Resilience, thanks to the aid for Laboratories and Incubators for the Creation and Development of Audiovisual Projects. They can count on collaboration from the BALTIC ANALOG LAB (BAL) in RIGA.
The images by Urbano Lugrís belong to the ABANCA art collection and their use has been made possible thanks to collaboration from the artist's family and the O Mural Cultural Association.