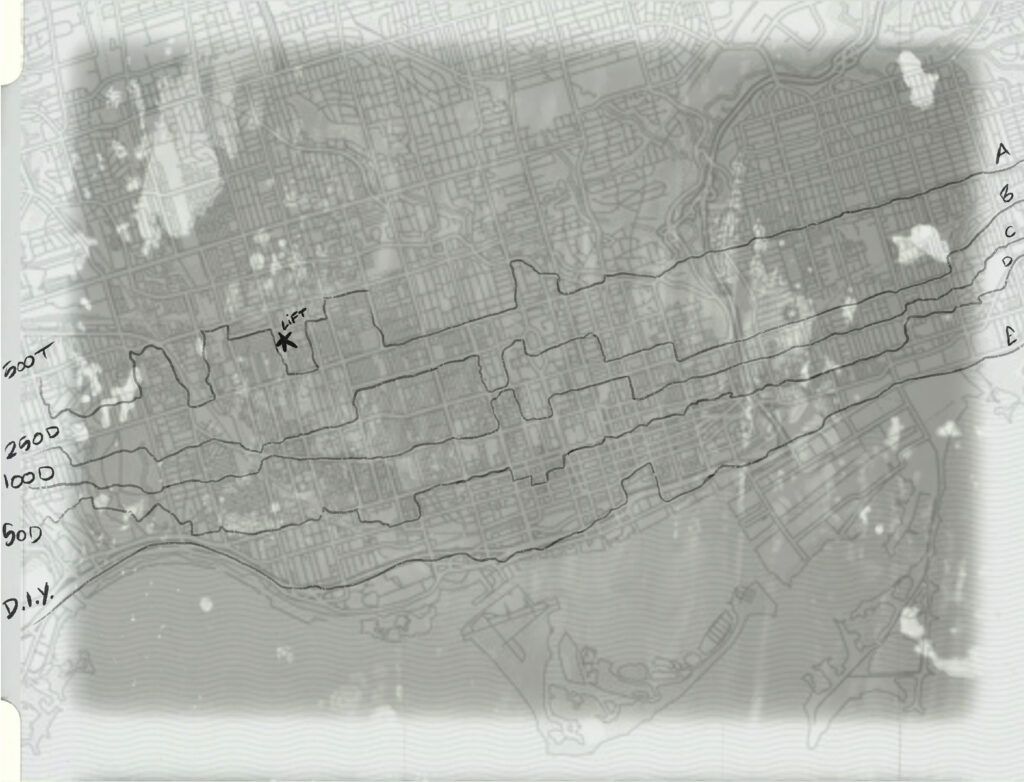 Agnès Hayden is the creator of LATITUDE MESH, the winning project for this seventh BAICC – International Artistic Residencies for Cinematographic Creation 2023. The assessment committee made up of a representative from each of the three entities responsible for the call, AC/E – Acción Cultural Española, the (S8) International Peripheral Film Festival of A Coruña and the Liaison of Independent Filmmakers of Toronto – LIFT, decided that this proposal would be selected to be carried out for five weeks between September and October 2023 in Toronto (Canada).
LATITUDE MESH is a project that focuses on photochemical emulsions, their characteristics and possibilities, using homemade or DIY preparations as the main basis. In the project, Hayden proposes to study different emulsions. The filming will create a topographic map, assigning emulsions to different areas of Toronto by latitudes (film latitude / terrestrial latitude), tracing out a diary-based, affectionate geography of the city. They are to be films undergoing constant metamorphosis; emulsions that dialogue and at the same time break up into fragments, allowing us to continue exploring our own cinematographic language.
The result of this residency will be premiered at the next (S8) 15th International Peripheral Film Festival (Mostra Internacional de Cinema Periférico) in 2024, A Coruña.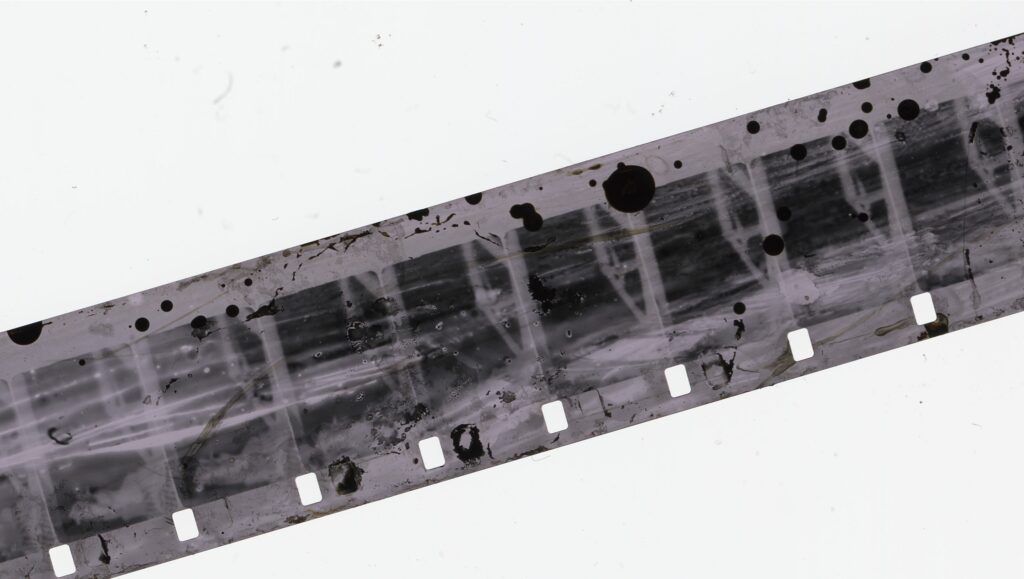 The assessment committee considers that LATITUDE MESH by Agnes Hayden is the most innovative project, since it represents a challenge that ventures into new territories and opens up new possibilities within the creation of all possible cinematographic languages. The decision takes into account this filmmaker's interesting preliminary results in creating artisan emulsions, which get around the complexity and fragility of the process. The committee has concluded that it would be of great interest to offer her the time and means to explore these processes and to be able to closely observe her progress in this research, not only in order for her to develop her work, but for the benefit of the global scene.
Agnès Hayden studied cinematography at ECAM and specialised in Cinematography at the Madrid Film Institute, where she investigated the possibilities of photography within the medium, working on various shoots in the camera and lighting department. She also attended a specialised workshop in colour post-production for digital video at CEV. This year she finished her master's degree at LAV, where she paid special attention to analogue and experimental cinema.
She has also worked as a curator in the CINEZETA section for young programmers. In Matadero (2023), she was the programmer for the Círculo de Bellas Artes (Fine Arts Circle). With a screening and performance in 16mm (2023), she was a member of the Young Jury of the 20th DocumentaMadrid and the Young Jury of the 69th and 70th San Sebastián Zinemaldia Festivals. Her 16mm and musical performances have been shown at the Círculo de Bellas Artes in Madrid (February 2023) and Cineteca, Matadero (March, June 2023).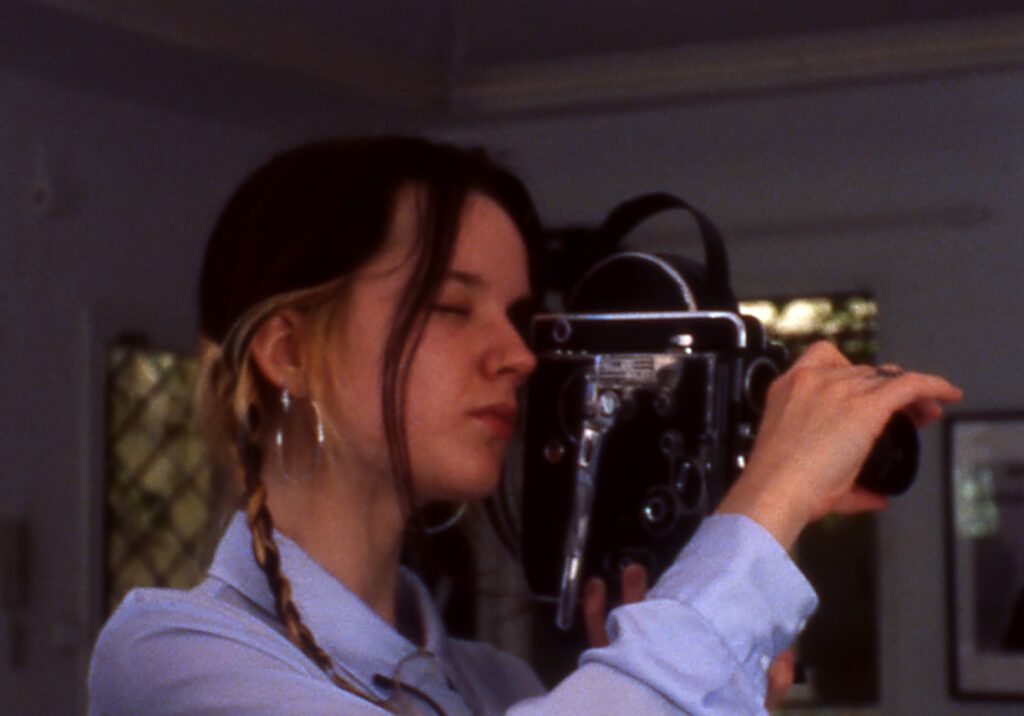 BAICC is a project by eSe8_LAB funded by European Union – NextGenerationEU as part of the Institute of Cinematography and Audiovisual Arts' Plan for Recovery, Transformation and Resilience, thanks to the aid for Laboratories and Incubators for the Creation and Development of Audiovisual Projects. It has the backing of Acción Cultural Española (AC/E) and LIFT, the Liaison of Independent Filmmakers of Toronto.