Recording films to keep as souvenirs is something that most of us associate with casually shooting around while visiting places during a family holiday… Tomonari Nishikawa's cinema is certainly far from being amateur (the masterful usage of the camera is a crucial element in his cinema), but his work is pervaded with the impulse to explore places with the curious eye of a newcomer enthralled in the act of discovering the shapes and rhythms that remain unremarked by locals. Nishikawa's work has the spirit of souvenir collections and analog family cameras: it is biographic (how is every new city experienced by someone who lives halfway between Japan and the United States?) and is strongly linked to the creative device that makes it possible: a portable analog camera.
As we know from a conversation with Chris Kennedy that was published in Speaking Directly: Oral Histories of the Moving Image (edited by Federico Windhausen and published by the San Francisco Cinematheque), Nishikawa pursued university studies in Japan, where he majored in business but dropped out of school in his senior year because he wanted to become a film director. After spending some time working and saving money for studying abroad, he spent a few years travelling to get familiar with the English language and eventually moved to the United States, where he enrolled at the University of Binghamton, known for professors like Larry Gottheim and Ken Jacobs (who was still part of the faculty during Nishikawa's student years). This led Nishikawa into experimental cinema, a field that he discovered more in depth thanks to the works by Kubelka and Gehr, among others. This, along with the experimental films that he had already watched back in Japan, encouraged him to take his first steps into the world of experimental filmmaking. The earliest film registered in his official filmography (which was preceded by experiences with more conventional formats and some university assignments) is Apollo (2003), his final project at Binghamton University –a compendium of experiments with celluloid, including direct manipulation of the film strip, using chemicals, exploring the projector's optical sound and using 35mm film previously exposed using a still camera. 
San Francisco
Apollo anticipates some of the motifs that Nishikawa later explored in Sketch Films, a serial project that he made while he was studying at the San Francisco Art Institute –five films recorded with a super 8 camera (a device light enough to carry it around casually) that the filmmaker used as a sort of "journaling tool" for taking visual notes and develop his cinematic ideas on the go. The films, built frame by frame, focus on urban landscapes and their architectural elements –pieces of everyday life structured around three axes: color, geometry, and shape. Bringing into play the differences and similarities between frames, Nishikawa creates animations that turn a piece of concrete or a sewer into parts of bigger jigsaws: vibrant abstract film sequences. To combine frames, playing with rhythm to find out what might arise once the film is projected (to bring out the images that result from the operations of our brain after being exposed to "apparent forms"); such is the main goal of these sketches, most of them hand-processed by Nishikawa himself. These sketch films also served as "visual notes" that the author used for developing subsequent works in his career, such as Market Street (2005), filmed in 16mm, and Lumphini (2009, filmed in 35mm with a still camera), a piece that delves into the park sequences of Sketch Film #5. One of his impressions of San Francisco is almost a farewell: the view of the city that Nishikawa presents in Into the Mass (2007) –a time-lapse film made with two super 8 cameras that he attached to the pedals of his bike, during his daily ride from Marin County to San Francisco. The resulting footage was later printed onto a 16mm film strip. The results of this experiment are shown as a double projection. 
New York
Later in his career, Nishikawa brings back the modus operandi put into practice in his Sketch Films, this time to create Manhattan One Two Three Four (2014). Instead of building it frame by frame, he experiments with the lines involved in the composition of each frame, which he combines with quick pans that, in turn, are perceived like lines that connect several shots in rhythmic intervals and at a quick pace. This procedure transforms the image of the buildings, turning the whole city into a mass of maze-like, ductile material –a new territory, somewhere between an Escher engraving an Ito's visual games. The busy New York –more particularly Times Square– is also present in 45 7 Broadway (2013), a film made with color separation techniques and overlapping layers that distort people, traffic lights, and signboards by somehow turning them into vibrating patterns. 
Japan
The program includes four films that Nishikawa filmed in Japan, and which show how different places inspired different filming strategies. Nishikawa's Japanese films, which are the result of a good deal of planning –especially when it comes to the structure of the piece–, rely heavily on a methodic manipulation of the camera, the optical aspects, and the film's exposure. His diptych Tokyo – Ebisu / Shibuya – Tokyo (2010) explores the views that can be seen from the exit areas of several train stations, filmed clockwise (the pieces focus on the Yamanote line, which runs in a loop). The visuals of these pieces were built by covering certain areas so that different "squares" of a reticulated pattern are exposed every time. This procedure is similar to the one that Kurt Kren used in Asylum (1975) –the formal strategy, the desire to create minuscule, straightforward films focusing on very specific ideas related to camera operation and film editing… There are, indeed, many similarities between the two authors. Ten Mornings Ten Evenings and One Horizon is a piece made in 2016 whose title and focus on landscape seem to connect with James Benning's work: once again, Nishikawa resorts to masks, dividing the image into six vertical strips designed to evoke the test strips used in still photography. This piece intends to show different times of the day (brought together in the same frame) on a series of chosen locations: several bridges over river Yahagi, near the area where the author grew up in Japan. This collection of views over Japan closes with Amusement Ride (2019), a cadenced film of apparent simplicity that relies on (and expresses) the mechanisms of cinema.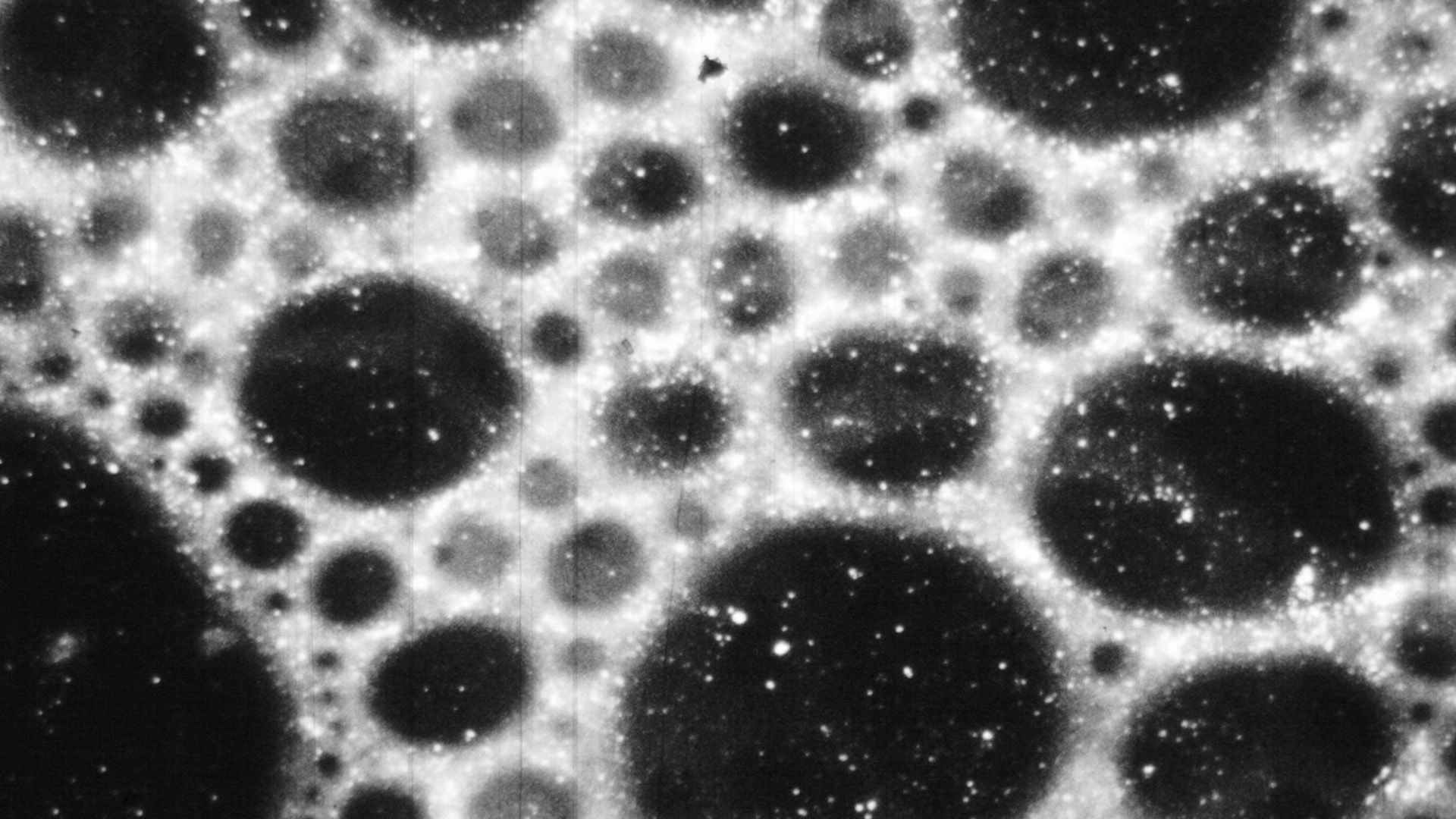 APOLLO | Tomonari Nishikawa, USA, Japan, 2003, 16mm, 6 min.

I was interested in the projection apparatus, especially the apparent motion and how the optical soundtrack system would produce sound from the visual information. I also tried to express the materiality of the celluloid medium. As you would see, the film consists of many single-frame shots, including the part shot with a 35mm still camera so that a single picture spreads onto multiple frames on 16mm filmstrip, as well as the area reserved for the optical soundtrack. With the help from my faculty adviser, Julie Murray, I also tried to get reticulation, and ended up cooking the filmstrip literally in a pan with water and sodium carbonate in my kitchen, in the dark. (Tomonari Nishikawa)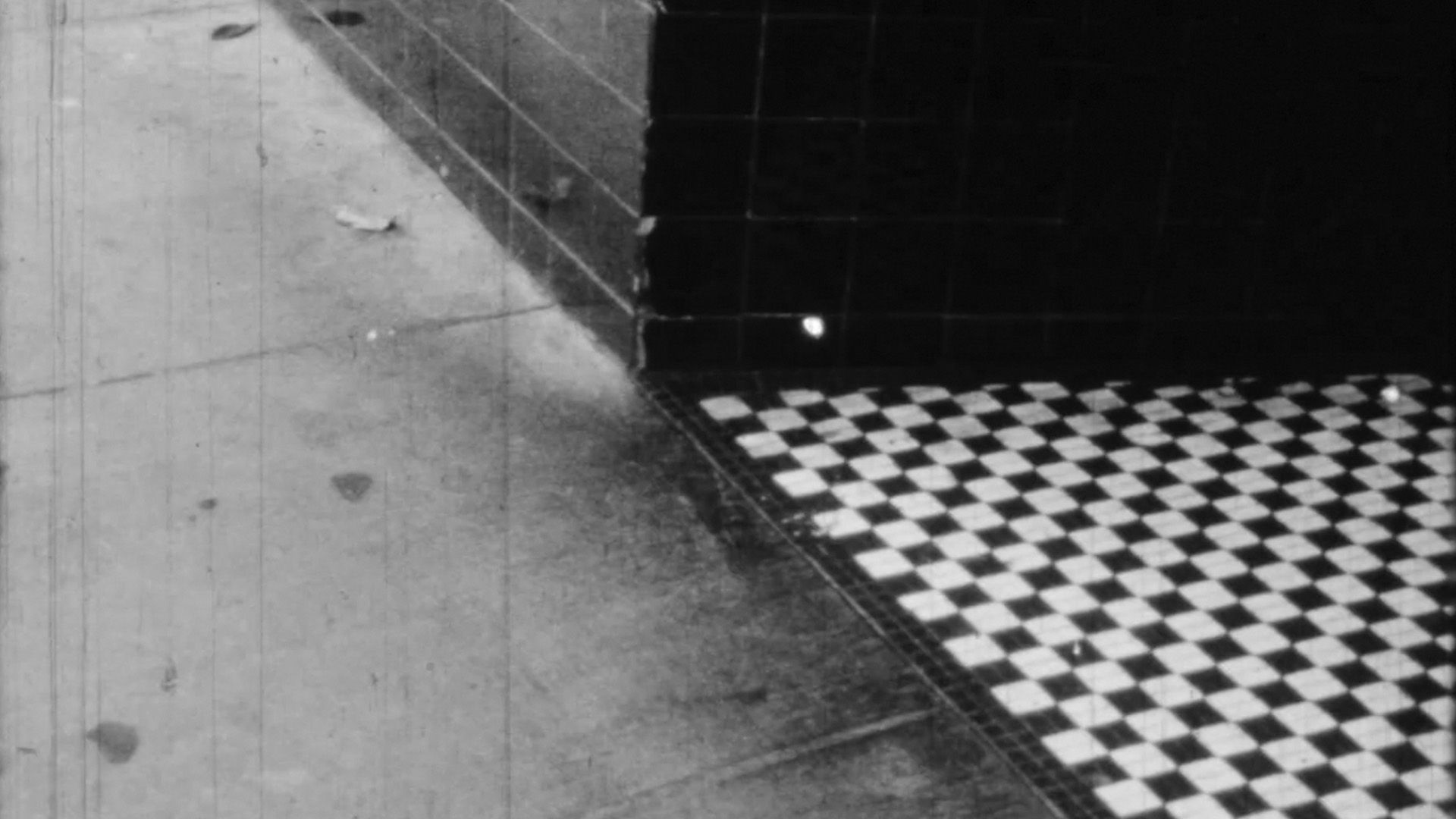 SKETCH FILM #1 | Tomonari Nishikawa, USA, 2005, super 8, 3 min.

As a painter carries a sketchbook and practices drawing, I carried a Super 8 camera and shot frame by frame, as an everyday exercise to make animations of lines and shapes found in the public space. The entire film was edited in camera and hand-processed afterwards. (Tomonari Nishikawa)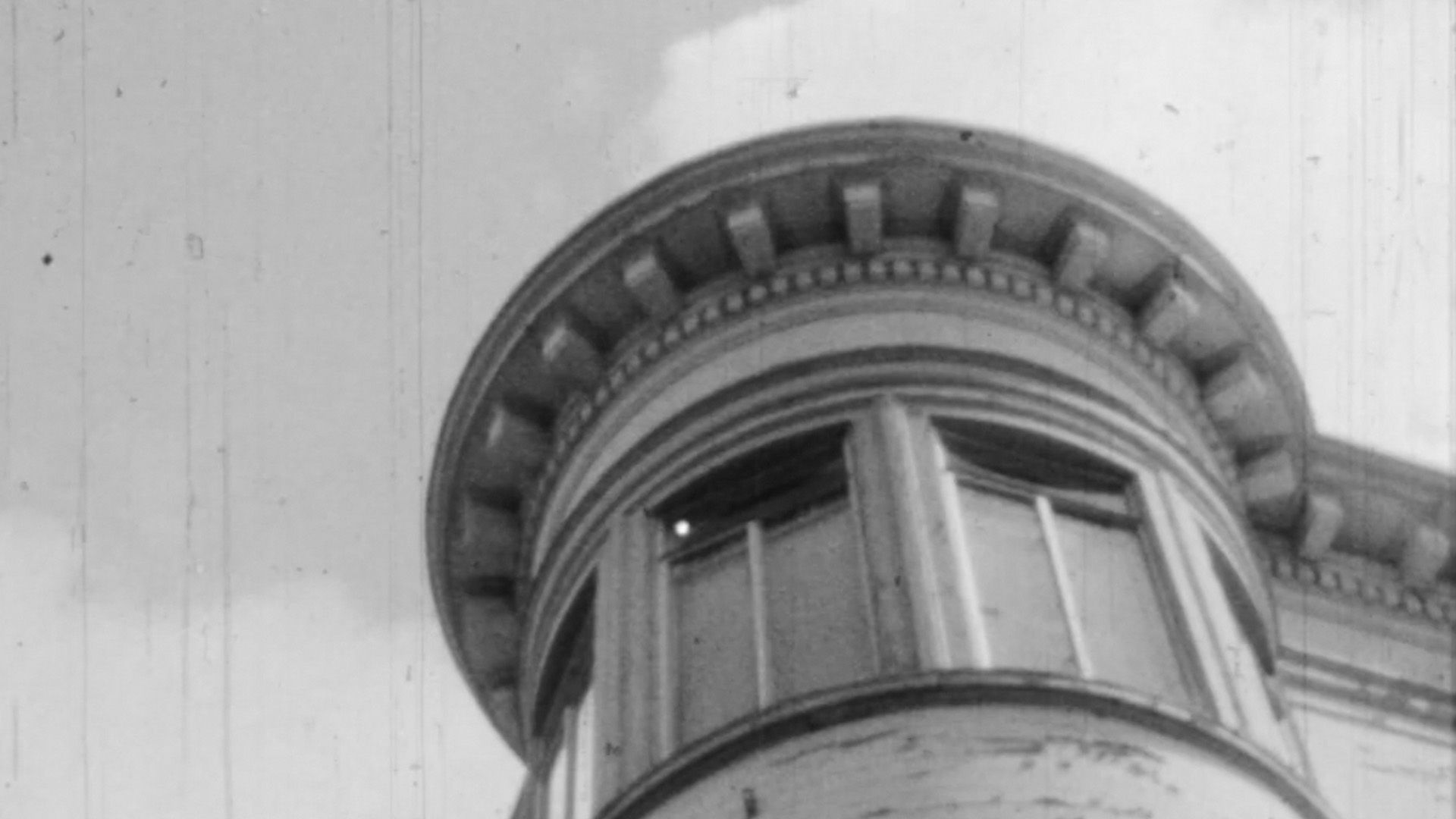 SKETCH FILM #2 | Tomonari Nishikawa, USA, 2005, super 8, 3 min.

The second film in the series, showing my study especially in apparent shapes – a shape that cannot be seen in a single frame but only through a series of consecutive frames when projected. It was edited in camera and hand-processed afterwards. (Tomonari Nishikawa)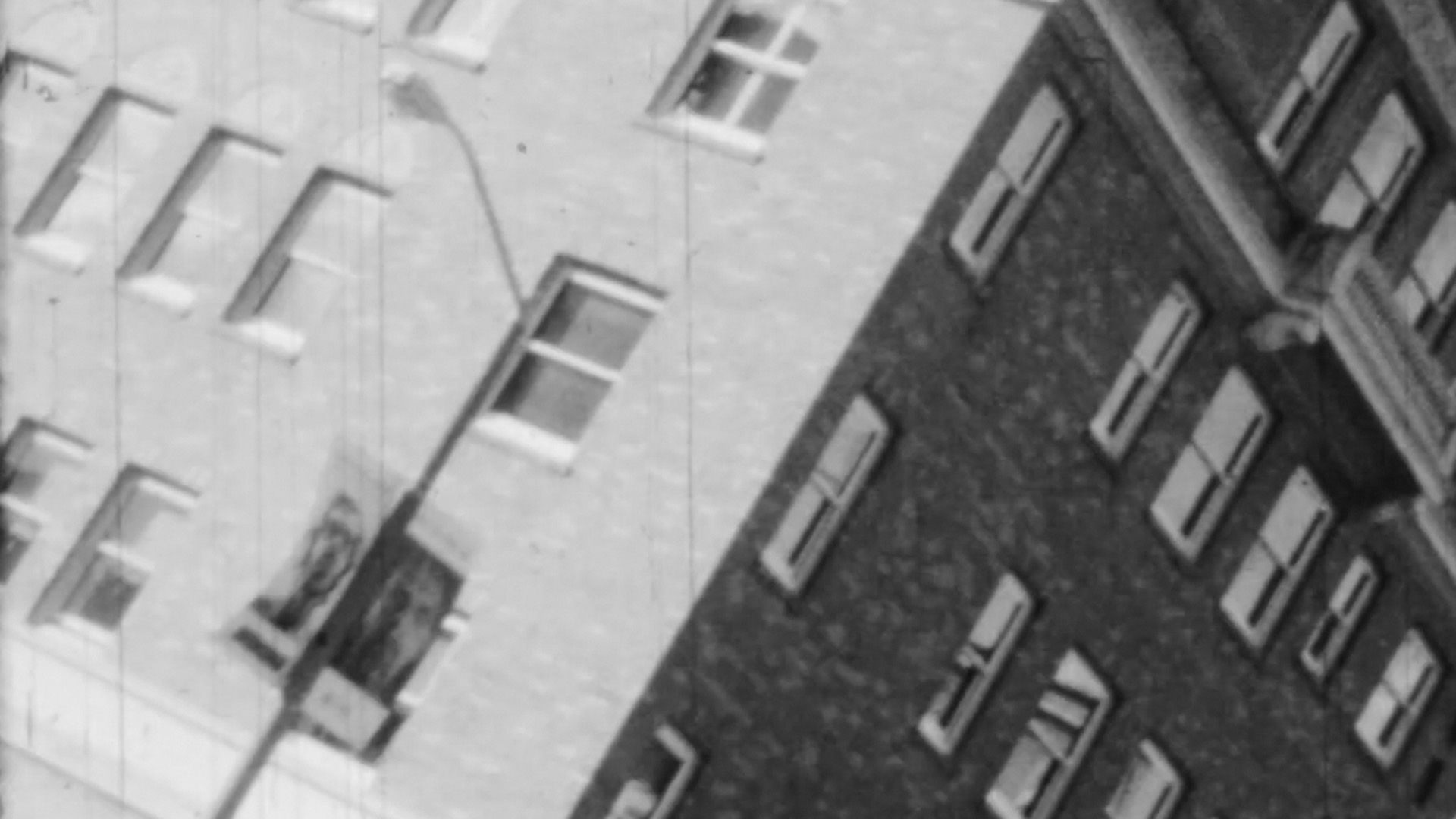 SKETCH FILM #3 | Tomonari Nishikawa, USA, Japan, 2006, super 8, 3 min.

The third film in the series, which starts with a sequence of paired images: a focused image and a blurred image of the same subject, which was caused by a diagonal camera movement. Later, it shows an experiment to produce an apparent depth by rotating an apparent shape. It was edited in camera and hand-processed afterwards. (Tomonari Nishikawa)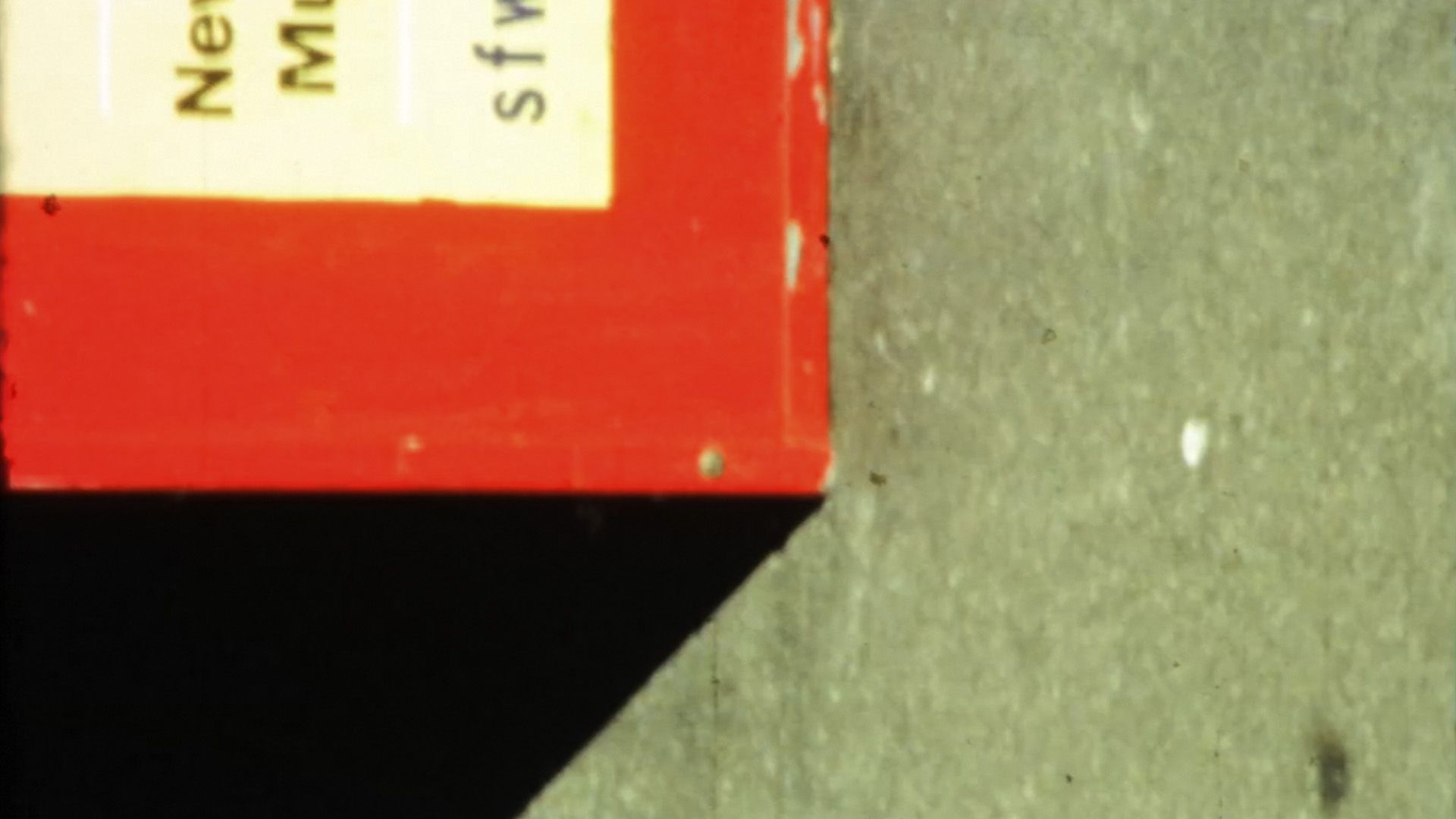 SKETCH FILM #4 | Tomonari Nishikawa, USA, 2007, super 8, 3 min.

The fourth film in the series, for which I focused on colors and shapes. It was shot on Kodachrome, all edited in camera, and processed at Dwayne's Photo. (Tomonari Nishikawa)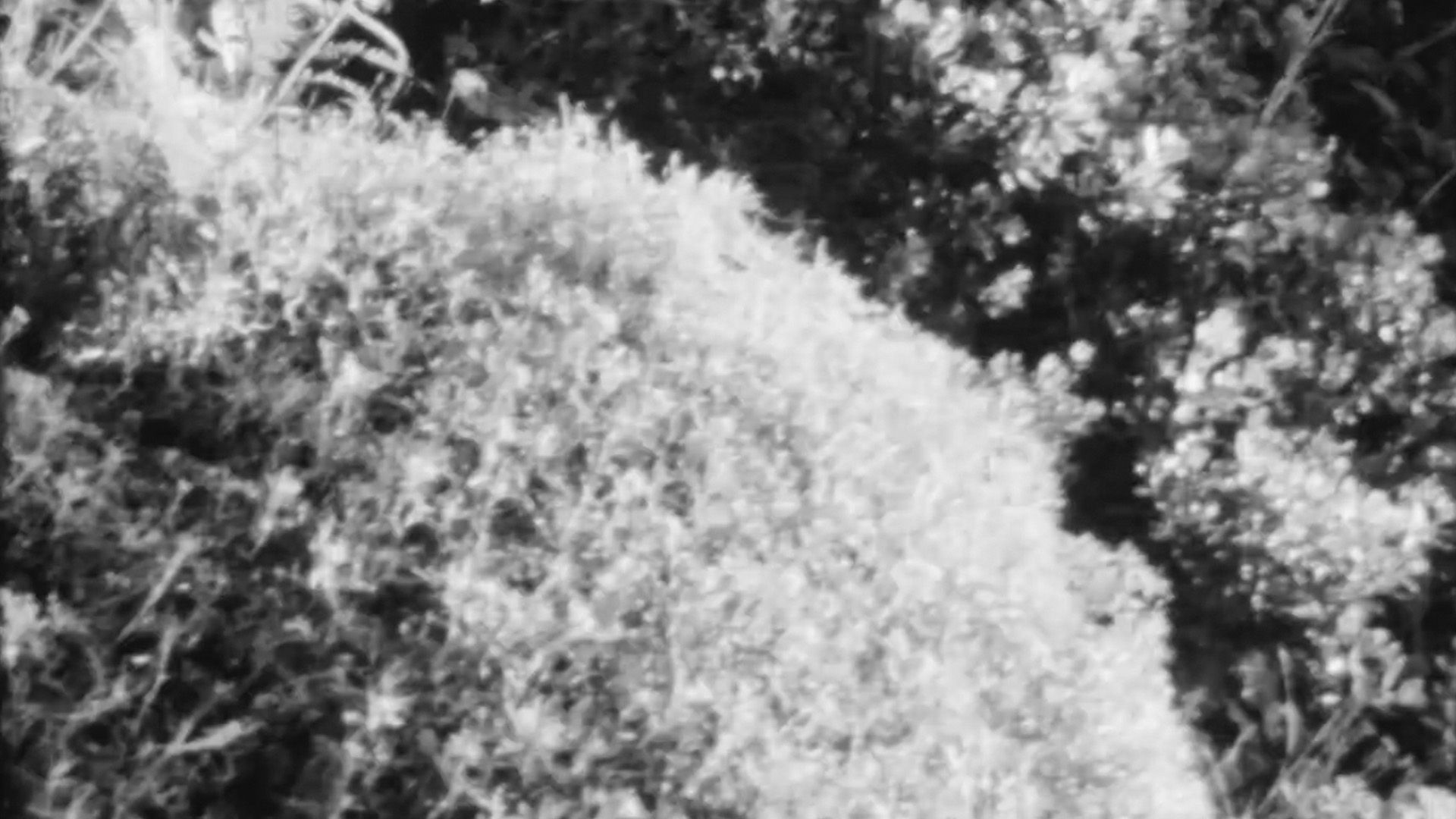 SKETCH FILM #5 | Tomonari Nishikawa, USA, 2007, super 8, 3 min.
This is the last film in the series. I shot at the site of Marin Headlands County in California when I was an artist in residence at the Headlands Center for the Arts. The footage shows the nature in the area, as well as the historic buildings originally built for the US Army, including batteries and the Nike Missile Site. It was all edited in camera and hand-processed afterwards. (Tomonari Nishikawa)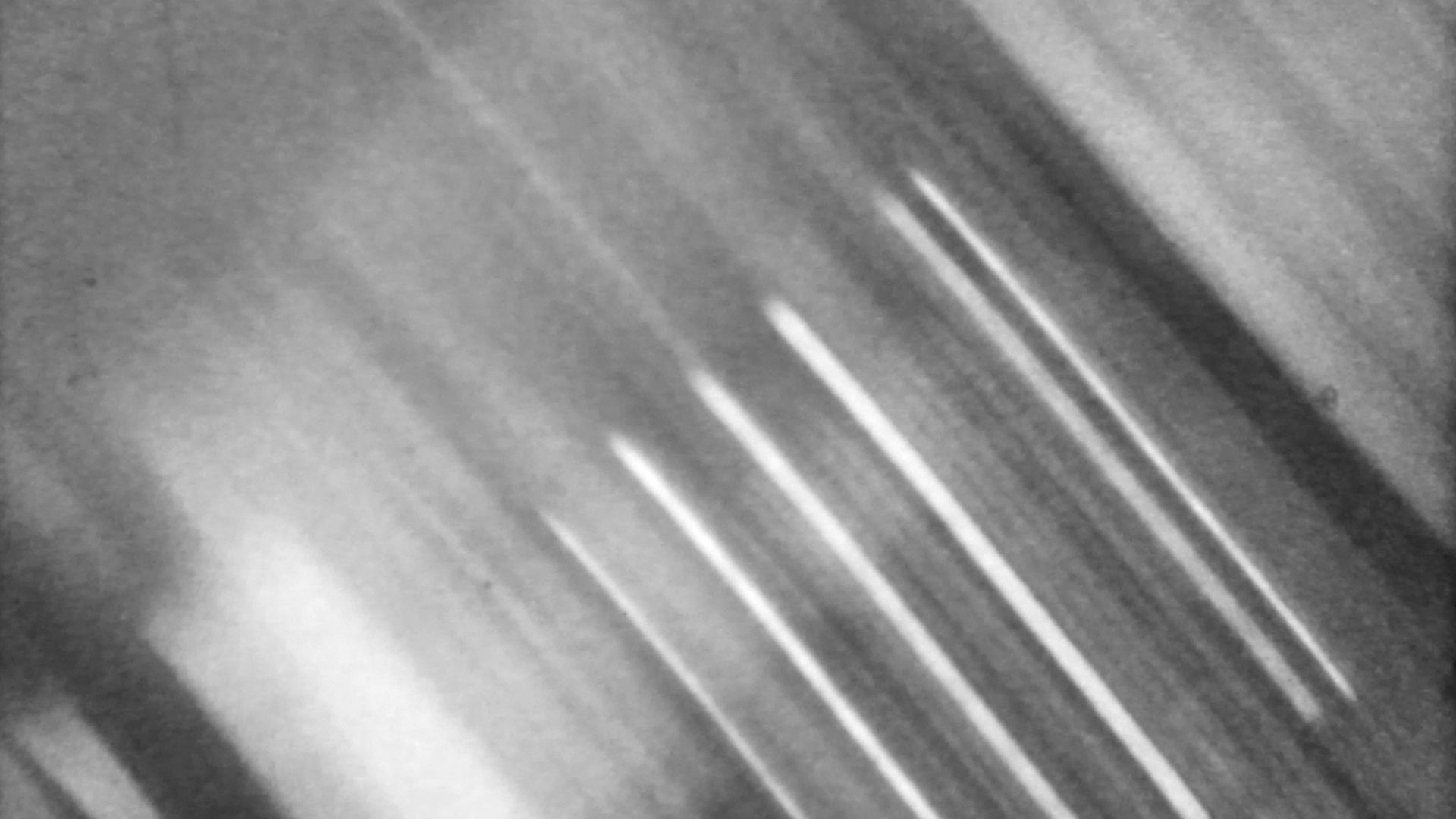 MANHATTAN ONE TWO THREE FOUR | Tomonari Nishikawa, USA, 2014, super 8, 3 min.

A study in visual rhythm with images of architecture in Manhattan, New York, using the technique I did for the first sequence in Sketch Film #3. All edited in-camera and hand-processed afterwards. This film was commissioned by Echo Park Film Center for the celebration of its 12th anniversary. (Tomonari Nishikawa)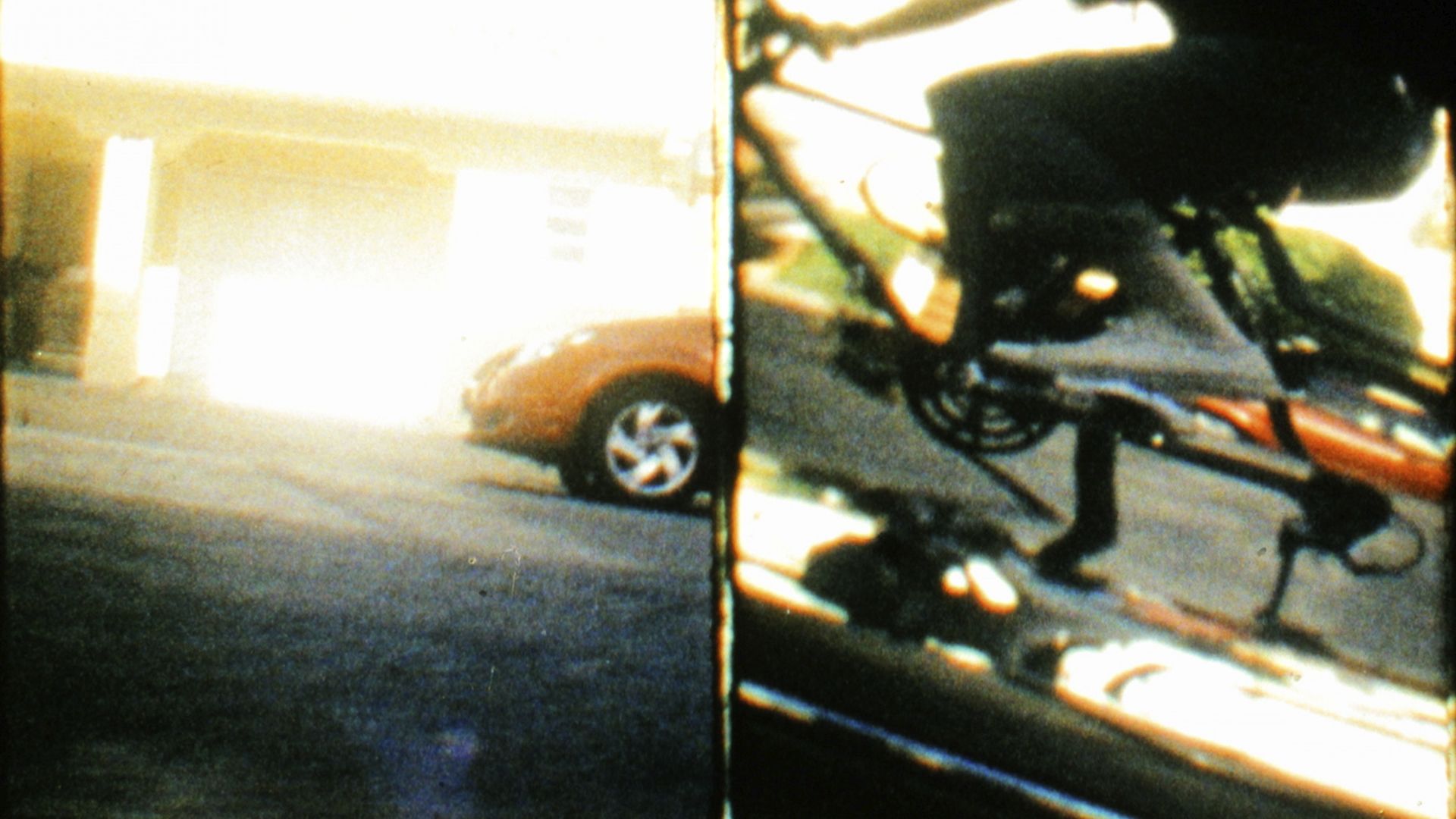 INTO THE MASS | Tomonari Nishikawa, USA, 2007, 16mm, 6 min.

The visual was originally captured through two Super 8 cameras, which were attached on the pedals of a bicycle, through my ride from Marin County to San Francisco. The time-lapse footage was optically printed onto 16mm film afterwards, and the double projection would show a new landscape of the photogenic city. The ride ended after joining Critical Mass, an event that occurs the last Friday of every month in San Francisco. (Tomonari Nishikawa)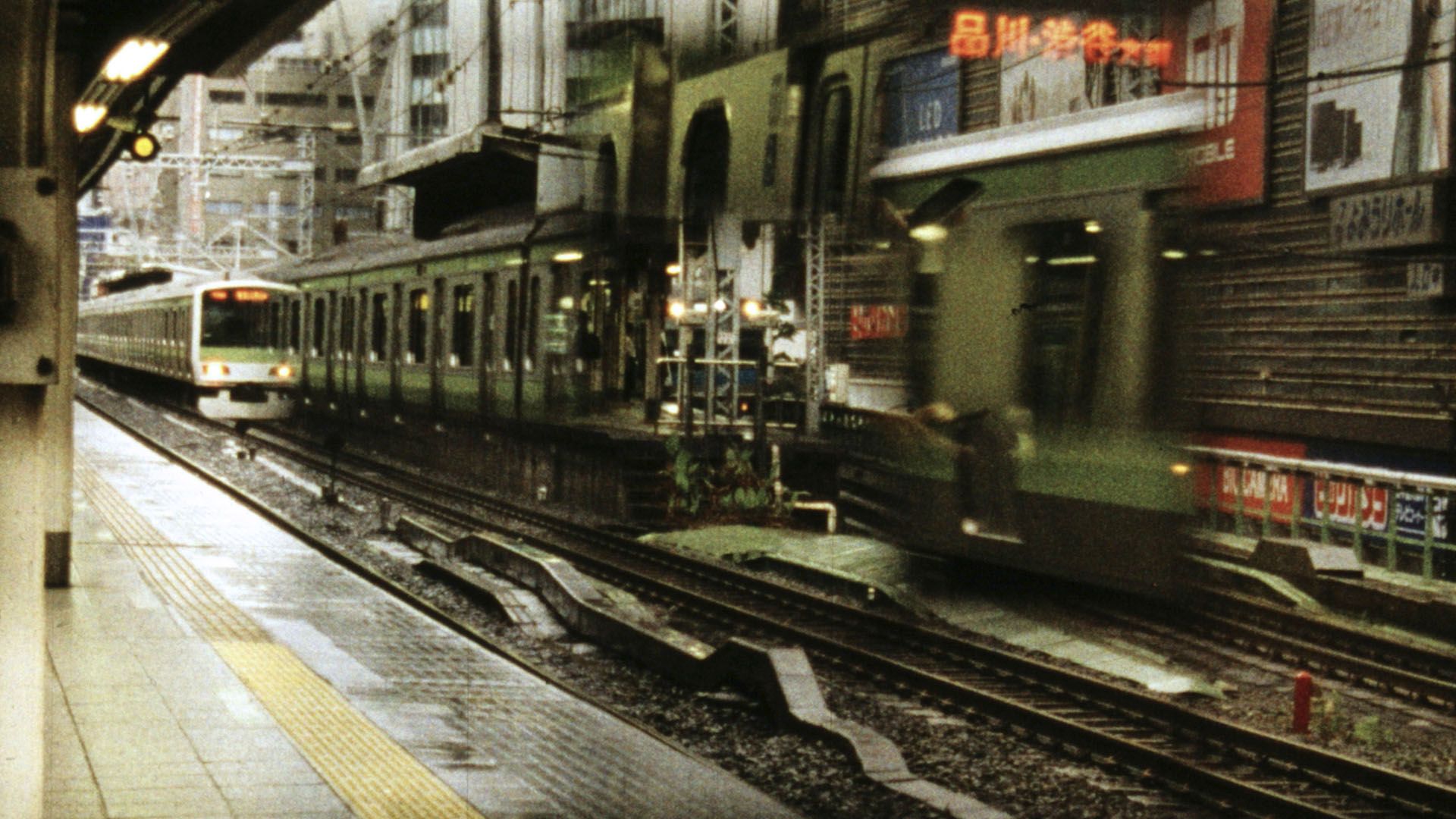 TOKYO EBISU | Tomonari Nishikawa, Japan, 2010, 16mm, 5 min.

JR (Japan Railway Company) Yamanote Line is one of Japan's busiest lines, consisting of 29 stations and running in a loop. The film shows the views from the platforms of 10 stations on the Yamanote Line, from Tokyo Station to Ebisu Station clockwise. The in-camera visual effects and the layered soundtracks may exaggerate the sense of the actual location, while suggesting the equipment that was used for capturing the audio and visual. (Tomonari Nishikawa)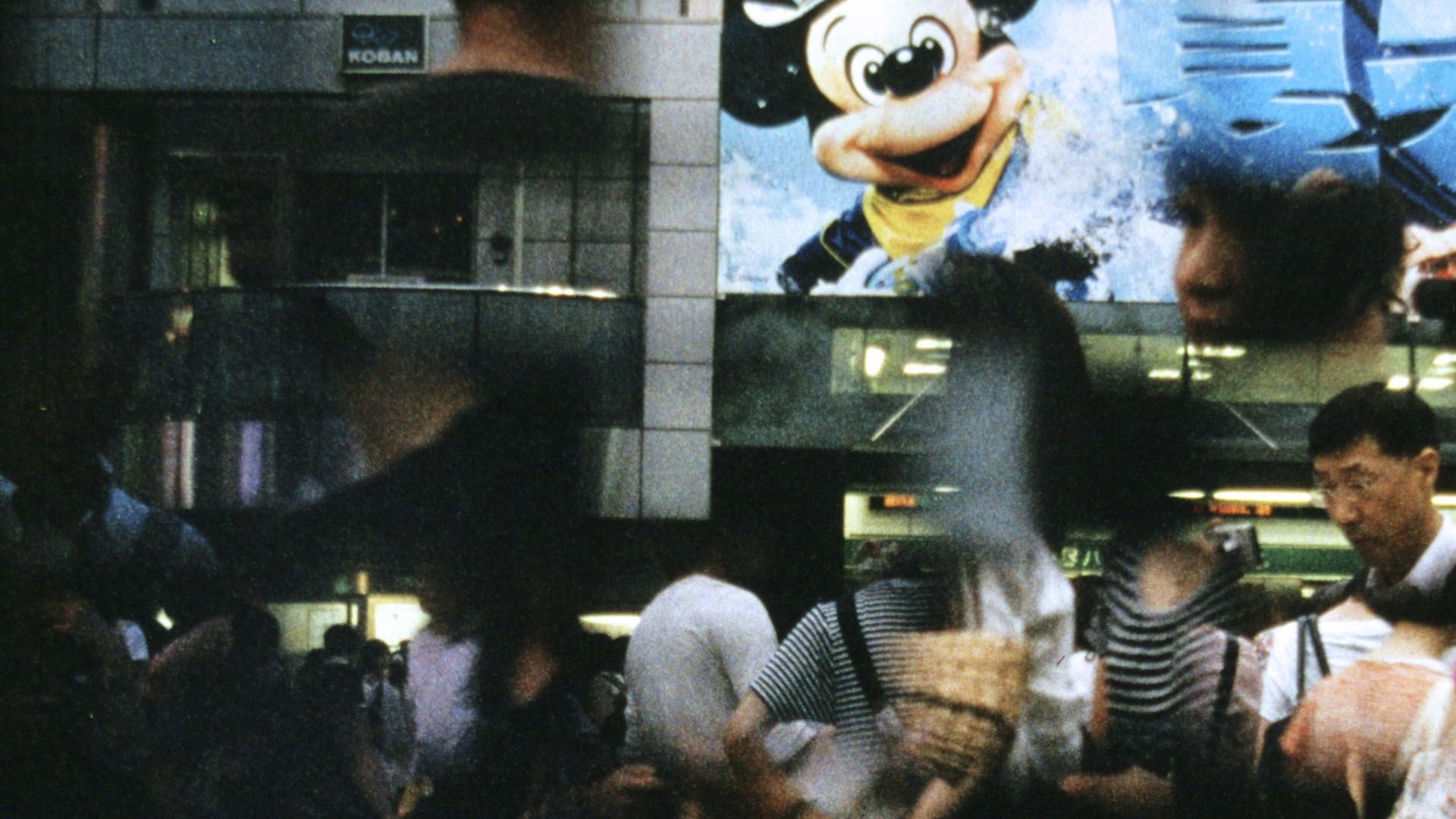 SHIBUYA – TOKYO | Tomonari Nishikawa, Japan, 2010, 16mm, 10 min.

As a sequel to Tokyo – Ebisu, this film shows the views around the exits of 20 stations in JR Yamanote Line, from Shibuya Station to Tokyo Station clockwise. (Tomonari Nishikawa)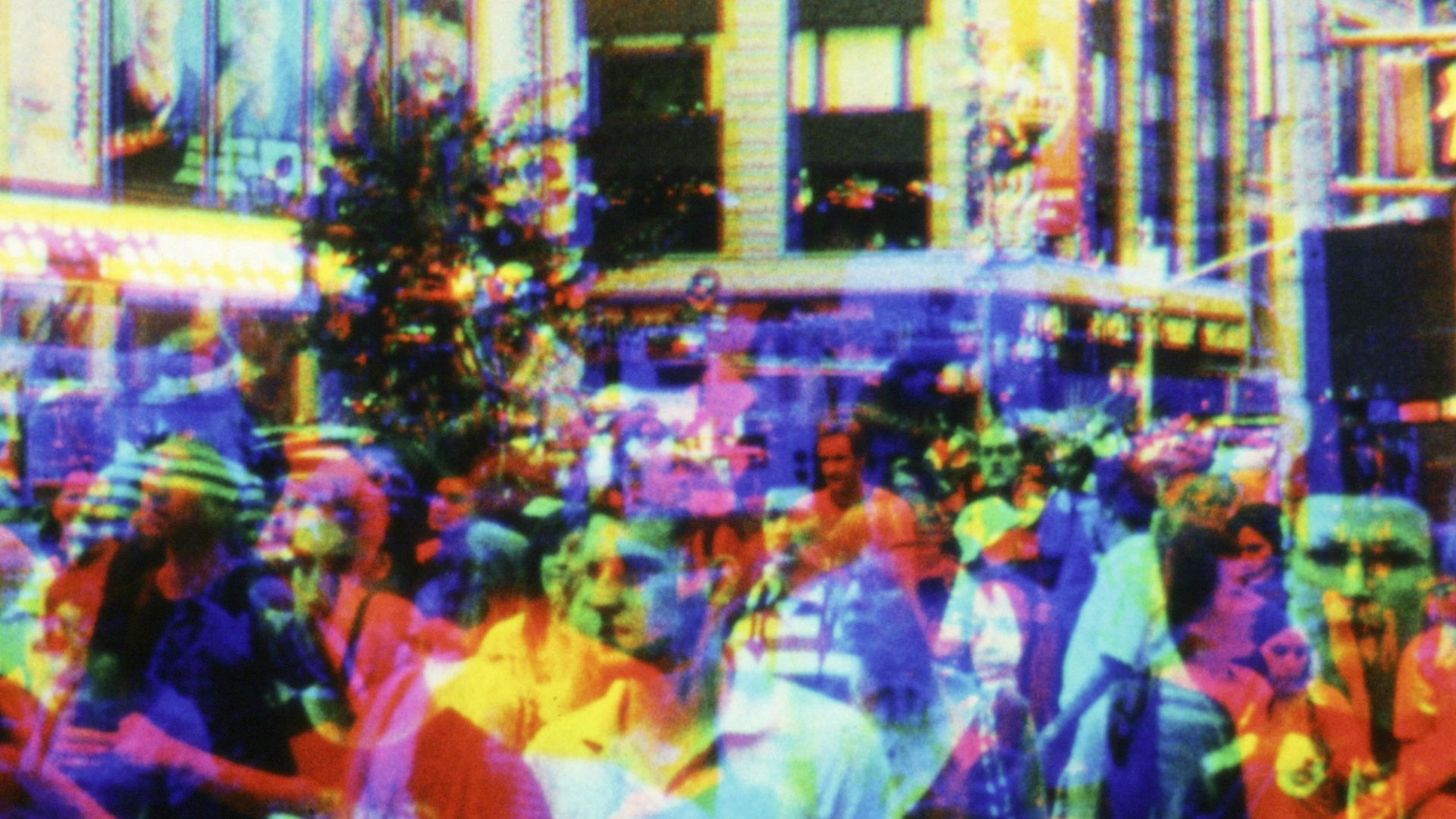 45 7 BROADWAY | Tomonari Nishikawa, USA, 2013, 16mm, 5 min.

This is about Times Square, the noise and movements at this most well-known intersection. I used a color separation technique – it was originally shot on black and white film through color filters (red, green, and blue), then optically printed onto color film through these filters. The layered images of shots by the handheld camera would agitate the scenes, and the advertisements on the digital billboards try to pull ahead of others. (Tomonari Nishikawa)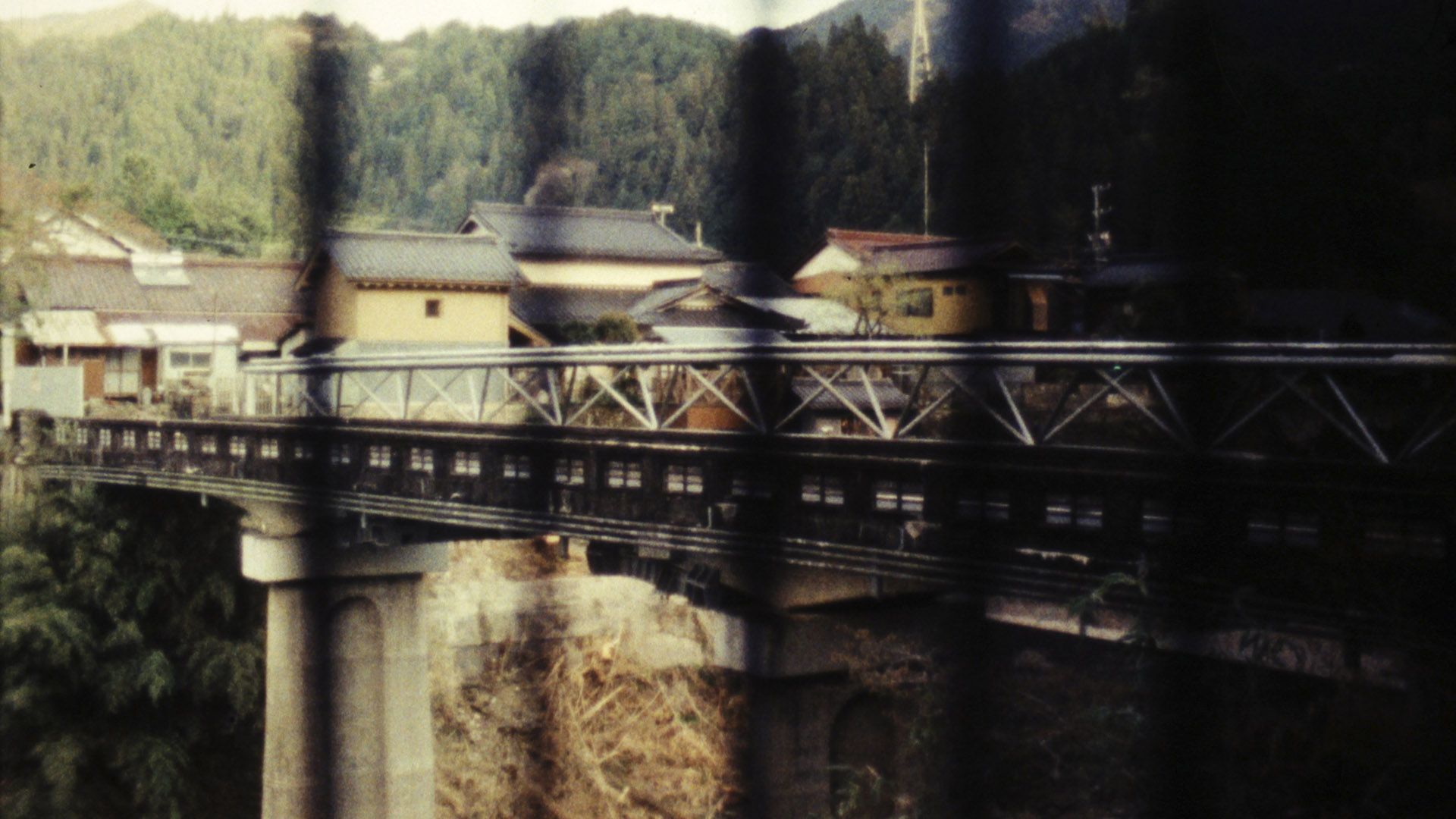 TEN MORNINGS TEN EVENINGS AND ONE HORIZON | Tomonari Nishikawa, Japan, 2016, 16mm, 10 min.

It displays bridges on the Yahagi River, which runs near where I grew up in Japan. I shot each bridge twice, first in the morning and second in the evening of the day. It was exposed one-sixth of the frame at a time and the result would show the sense of the sun rising or setting. (Tomonari Nishikawa)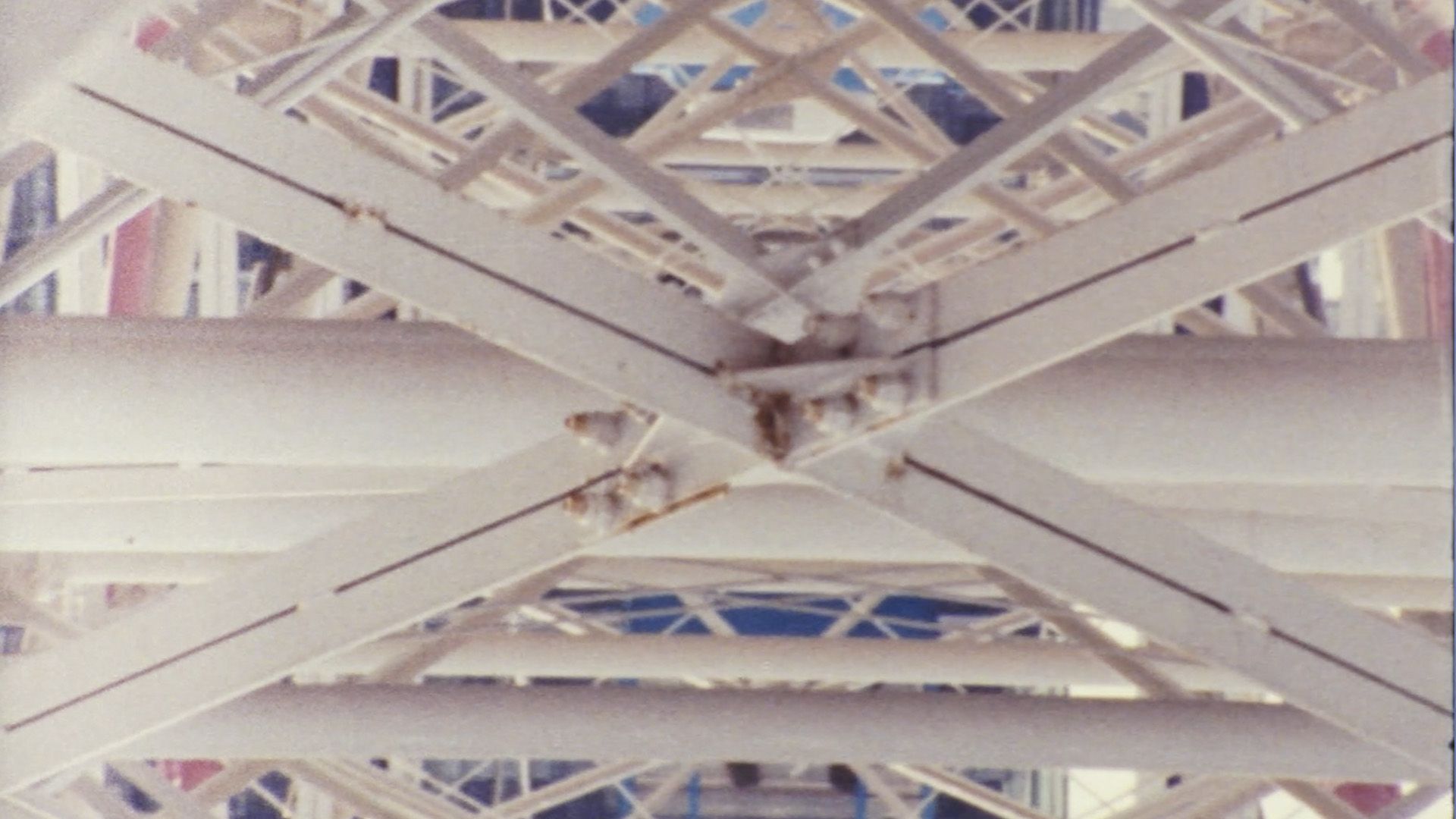 AMUSEMENT RIDE | Tomonari Nishikawa, Japan, 2019, 16mm, 6 min.

Shot with a telephoto lens from inside a cabin of Cosmo Clock 21, a Ferris wheel at an amusement park in Yokohama, Japan. The distorted image shows the structure of the Ferris wheel, focusing on the intermittent vertical movement, which resembles the movement of a film at the gate of a film projector or camera. (Tomonari Nishikawa)