ARSENAL
PROGRAMME
Sala (S8) Porto | Saturday June 4th | 6 p.m. | Free entry to all venues until full capacity. It will not be possible to enter the venues after the screening has started.
I CHANGE I AM THE SAME
Alice Anne Parker (Severson) | EUA | 1969 | 16mm to video | 1 min.
A short, hilarious film of a woman and a man in various stages of undress – in their own and each other's clothing. You in your clothes. Me in my clothes. You in my clothes. Me in your underpants. You in nothing. Me in your clothes. You in my underwear. Me in nothing. You in your underpants. Me in my underwear. You in nothing. Me in nothing. You in your clothes. Me in my clothes.
HER MONA
Klaus Telscher | Germany | 1992 | 16mm | 7 min.

Klaus Telscher's extensive oeuvre reveals different stylistic tendencies: in addition to biting parodies there is also a poetic, atmospheric, autobiographical side. In Her Mona, Telscher placed a male Mona Lisa on a rock in front of a waterfall –and simply called it a 'song contest'.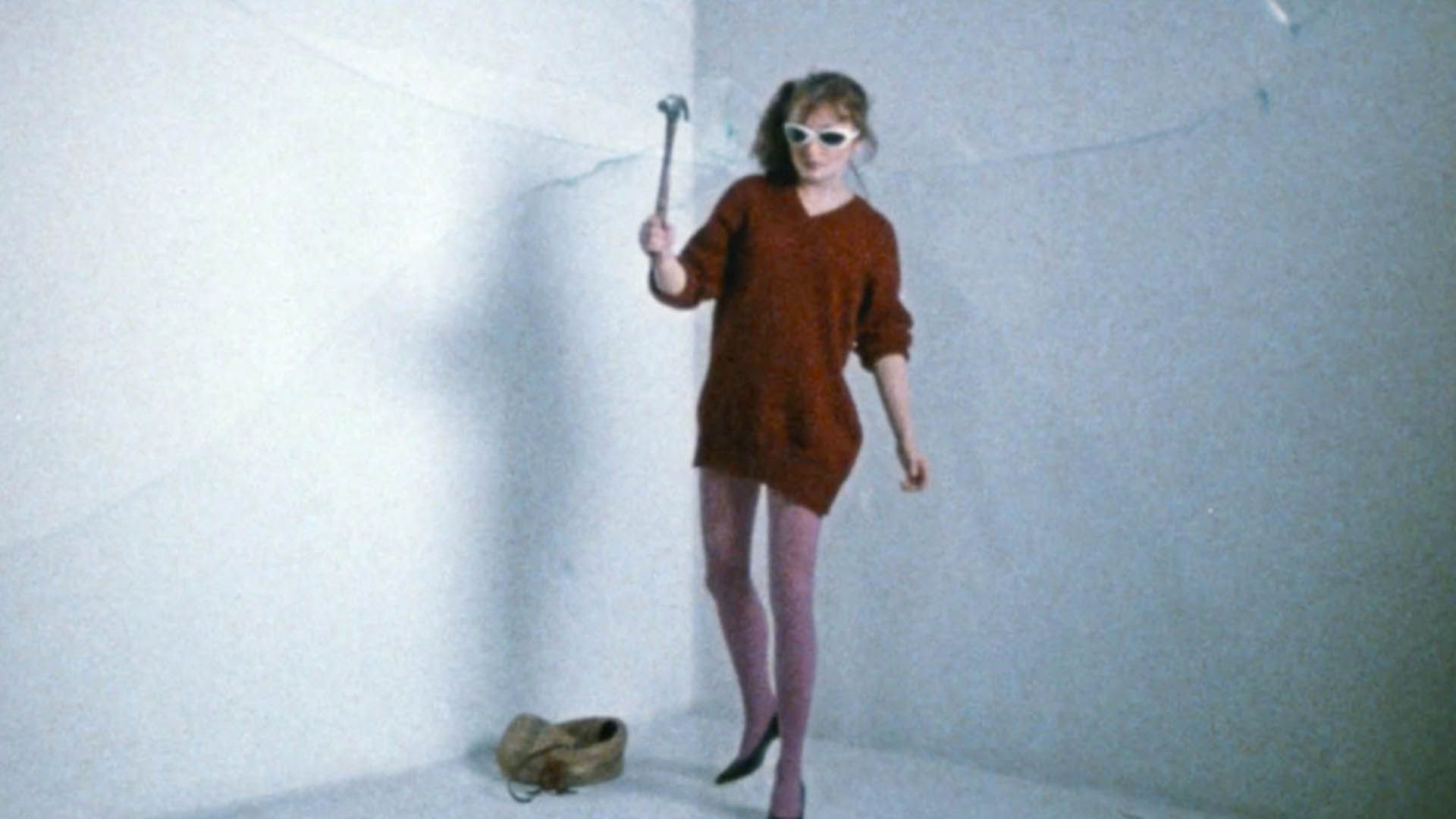 LOOSE CORNER
Anita Thatcher | USA | 1986 | 16mm | 10 min.
Can we trust our eyes? In the Loose Corner people disappear, one woman becomes two women, a dog grows to such an extent that he becomes bigger than a person. Loose Corner is a grab bag of optical effects centered on the blank corner of a room: a series of eye-fooling illusions, using people and objects as props. (Anita Thatcher)
WATERFALL
Corinne and Arthur Cantrill | Australia | 1984 | 16mm | 18 min.
A central aspect of the landscape films is the search for experimental forms of expression to record the passing of time and light and alternating colors of the spectrum and nuances of light. 
Like a lucid dream, the movements of the water in the three-color separation film Waterfall meld into a metaphorical space of constant transformation, which transcends the real and makes palpable the unbridled force of nature. It is one of the Cantrills' most famous films and offers a unique viewing experience thanks to its brilliant interlacing of form, subject and apparatus.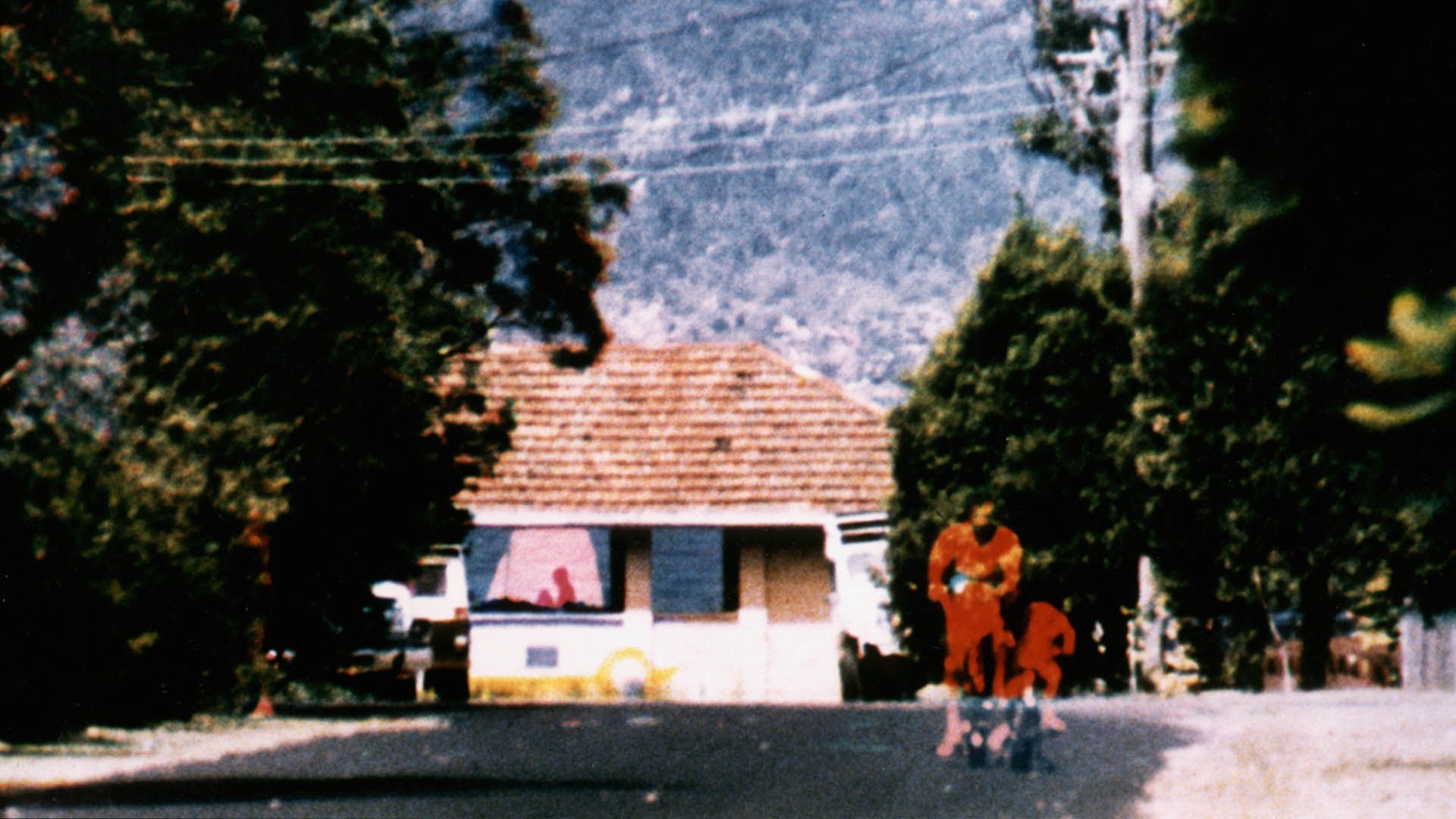 NOTES ON THE PASSAGE OF TIME
Corinne e Arthur Cantrill | Australia | 1979 | 16mm | 13 min.
Notes on the Passage of Time, a study of three-color separation made in Pearl Beach, interlaces three time segments – the intervals of color separation, the change of seasons and the passing of a day. As the same scene is reproduced ephemerally, the mobile elements give rise to an impression of transience, while those that are immobile convey a sense of durability. The passing of time is thus made visible and palpable.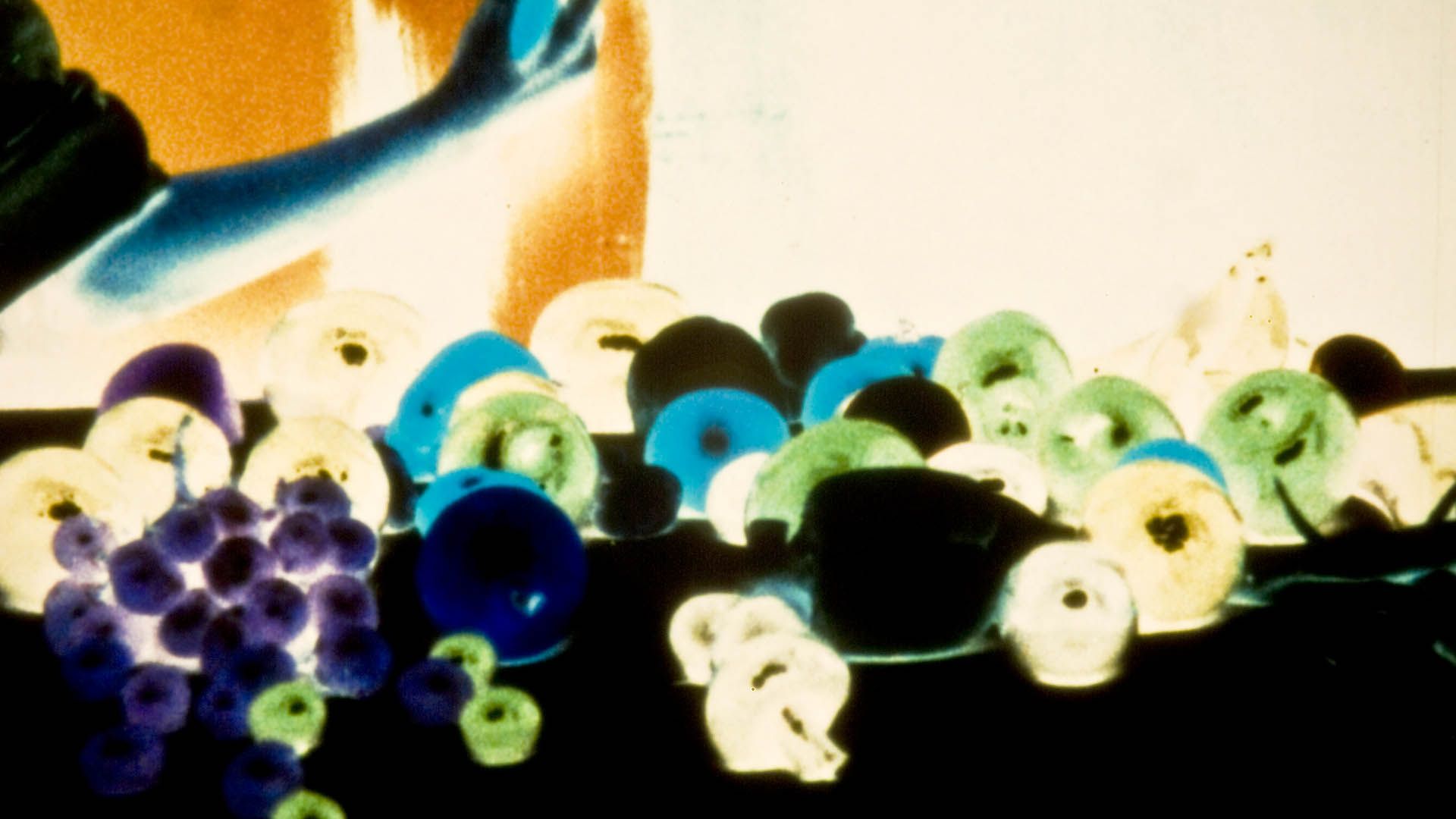 STILL LIFE
Jenny Okun | UK | 1976 | 16mm | 6 min.
Revisiting the traditional pictorial subject of the 'still life', this film explores the transformation of an image from colour negative to colour positive on one film stock. 
The still life was painted its color negative during the filming and then the exposed film was processed and printed on color negative printstock. (Jenny Okun)
"Still Life is an example of how theory and didactics can combine with sensual richness in structural film, so that curiosity gets its money's worth just as much as rational cognition." (Christine Noll Brinckmann)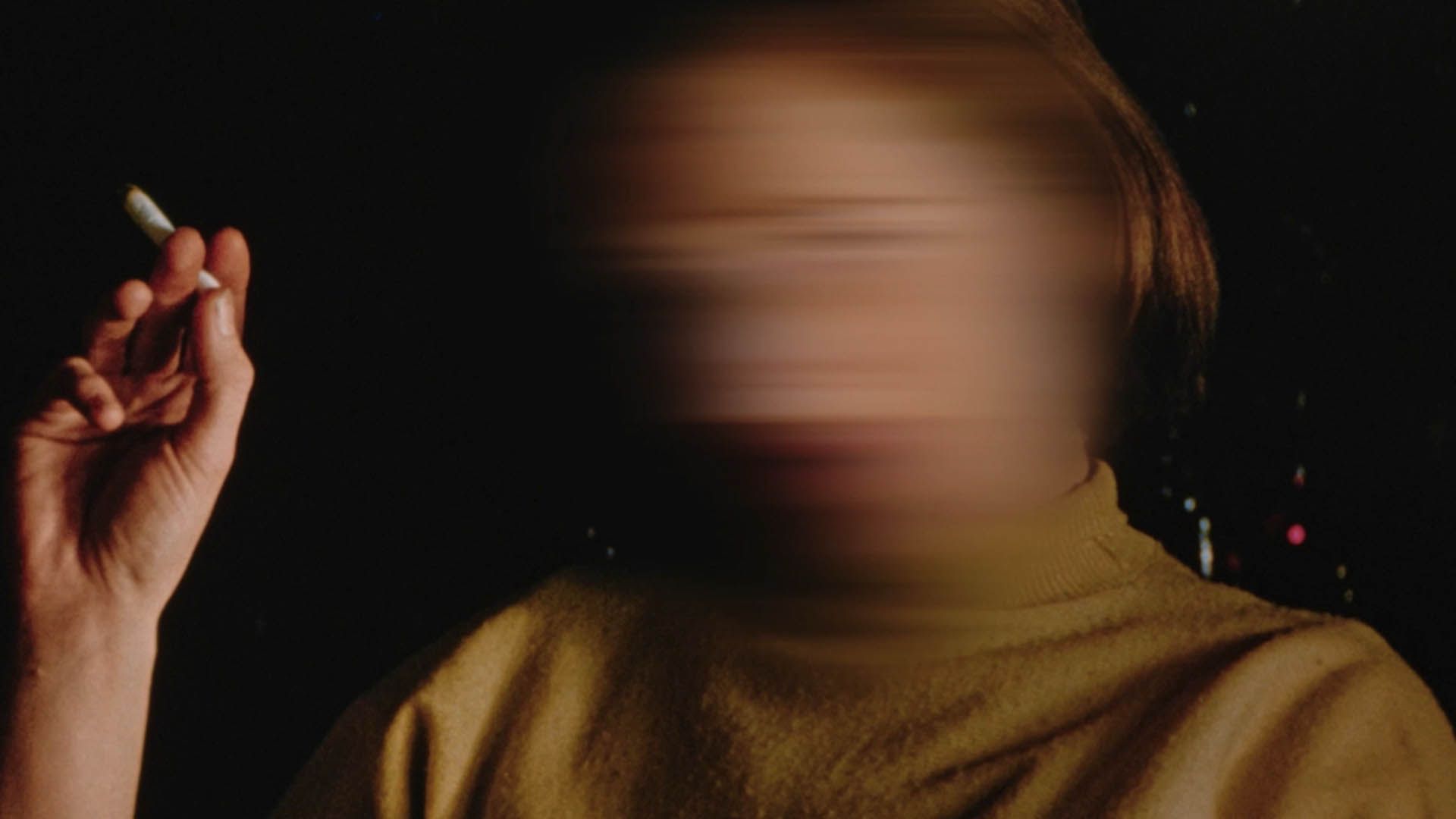 HOME WHEN YOU RETURN
Carl Elsaesser | USA | 2021 | HD video | 30 min.
Centering on the passing of a family member, the film combines a tour of her empty home with an amateur melodrama produced in the 1950s, tangibly evoking a life and an era lost to time.
The melodramatic, 1950s films of amateur filmmaker Joan Thurber Baldwin are psychically projected onto the house in which my grandmother raised seven kids as it is cleaned out and put up for sale after she passed away. Upholding the narrative structures of melodrama that often center around men, even when the films are about women, the film asks the viewer, as Thurber says in her introduction, to pay attention to the peripheries. (Carl Elsaesser)
ARSENAL
CARTA BLANCA. A RETURN TO OURSELVES
Since its foundation in 1963, Arsenal has engaged with the history of film and current developments within the medium in critical fashion, with contemporary discourses within society depicted, reflected upon, and contextualized along the way. Following 60 years of cinema and festival work, Arsenal has a film collection encompassing 10,000 titles. It is an expression of the historical impulses linked to avant-garde and political cinema, but it also provides insights into the diversity of contemporary film work.
Erika and Ulrich Gregor, the founders of Arsenal and the International Forum of New Cinema, significantly expanded post-war Germany's film history, addressing both the way films are viewed as well as the discourse surrounding the medium. The Forum and Forum Expanded stand for reflection about the medium of film, socio-artistic discourse and a particular sense of aesthetics. Organized by Arsenal and presented as part of the Berlinale, these programmes aim to expand the understanding of what film is, to test the boundaries of convention, and open up fresh perspectives to help grasp cinema and how it relates to the world in new ways.
The collection grew simultaneously with the film screenings. In the late sixties, short films from Latin American filmmakers were brought into the collection, thus protecting them from the dictatorships at the time in Argentina and Chile. When the first International Forum of New Cinema took place in 1971, the organizers understood their main task to be not only bringing together the films for a ten-day event, but also keeping selected films in German, in order to make them as available as possible in commercial and non-commercial contexts. 
Every year, Forum films built up the stock of films by as-yet unknown filmmakers, turning them into classics of "another cinema", such as the films by Derek Jarman, Theo Angelopoulos, Manoel de Oliveira, Andrei Tarkowsky, Nagisa Oshima, Jonas Mekas, Mrinal Sen, Hou Hsiao-Hsien, Ousmane Sembène, Alexander Sokurow, Jim Jarmusch, Jacques Rivette, Claude Lanzmann, Frederick Wiseman, Yvonne Rainer, Anne Severson (Parker), Safi Faye—the list could go on almost indefinitely. 
In the 1970s and 1980s, close ties were developed with New American Cinema and thus with representatives of underground and avant-garde film, due to the work by the Forum at the Berlin International Film Festival as well as in close collaboration with the artists' programme at the German Academic Exchange Service (DAAD). Alf Bold was particularly active in building up a comprehensive network. He himself spent a great deal of time in North America, finally beginning to build up an extensive collection of experimental films made up of donations from numerous filmmakers, including nearly all the well-known figures in the field such as Bruce Conner, Michael Snow, Hollis Frampton, Su Friedrich, Joyce Wieland, Ken Jacobs, Kenneth Anger, Jonas Mekas. In addition, the collection holds many gems by lesser-known filmmakers.
In order to make a selection from such an abundance of films, I have focused on two aspects. On the one hand, I am simply showing some of my favourite films; on the other, it was important for me for the films' interplay to open up a visually exciting space of experience to enable the manifold expressive possibilities of experimental film to shine through, so that and without many words it may conjure up spaces of memory that hold a moment of wonder and melancholy. The programme focuses on a playful questioning of sexual identity and cinematic illusions; deeper layers of perception that return us to ourselves and the riot of colour that conjures up a sublime realm of memory in its interaction with light, shade and experimental sounds. 
I Change I Am the Same, as an introduction to the programme, gives an idea how a very short film can open your heart and question stereotypes in a playful way. Her Mona then slowly moves to a tenderness in a very personal way in which beauty can be seen in every face. As Klaus Telscher is not very well known, it was important for me to include him in the programme. With Loose Corner we enter the space of optical illusions in which our visual habits are turned upside down, so to speak, with the help of optical tricks, and thus approach the manifold forms of expression of the cinematic apparatus. The three-colour-separation process that Corinne and Arthur Cantrill bring to bear in both Waterfall and Notes on The Passage of Time allows for the unfolding of an almost transcendent space that, in addition to the visual beauty of the image, hints at processes of memory, transience and transformation in deeper layers. When I first saw Waterfall in 2018 while visiting the Cantrills in Australia, I was filled with wonder and delight. In Jenny Okun's Still Life a traditional 'still life' serves as the subject for a film on colour transformation. Still Life reflects on the mutability of colour in photography and the elusiveness of photographic truth, and so shifts in its sensual richness slowly to the last film by Carl Elsaesser Home When You Return, which premiered at this year's Forum Expanded, and plays skillfully and with precise knowledge with the codes of the cinematographic language of melodrama to open up a melancholic memory space that moves us, reminiscence and interpretation in one.
The work of Arthur and Corinne Cantrill found its way into the archive after The Second Journey (To Uluru) premiered at Forum / Berlinale in 1982. These gave worldwide recognition to their artistic work, which had been somewhat underestimated until then. Some of their films were shown and accepted for distribution afterwards. In 2018 more films were bought. Some were digitally restored, and we worked on a new print of their brilliant three-colour-separation film Waterfall. Loose Corner was shown at the Forum / Berlinale in 1987. I Change I Am The Same has only recently entered distribution, but Alice Anne Parker's (Severson's) Near The Big Chakra has been in our archive since the 1970s.  Klaus Telscher's experimental oeuvre is in the collection since the 1980s. Jenny Okun's Still Life was shown at Forum / Berlinale in 1979. Carl Elsaesser's Home When You Return premiered this year at Forum Expanded / Berlinale and has been added to our distribution, along with other works by the artist.
Angelika Ramlow.