Our super 8 projectors are on again! Today, the exclusive contents of our online offer are complemented with two on-site events that we are very pleased to announce: the screening at CGAI of the films that Luther Price created under his previous stage name Tom Rhoads, and a double session (screening + performance) with Tania Dinis at the Fundación Luis Seoane building.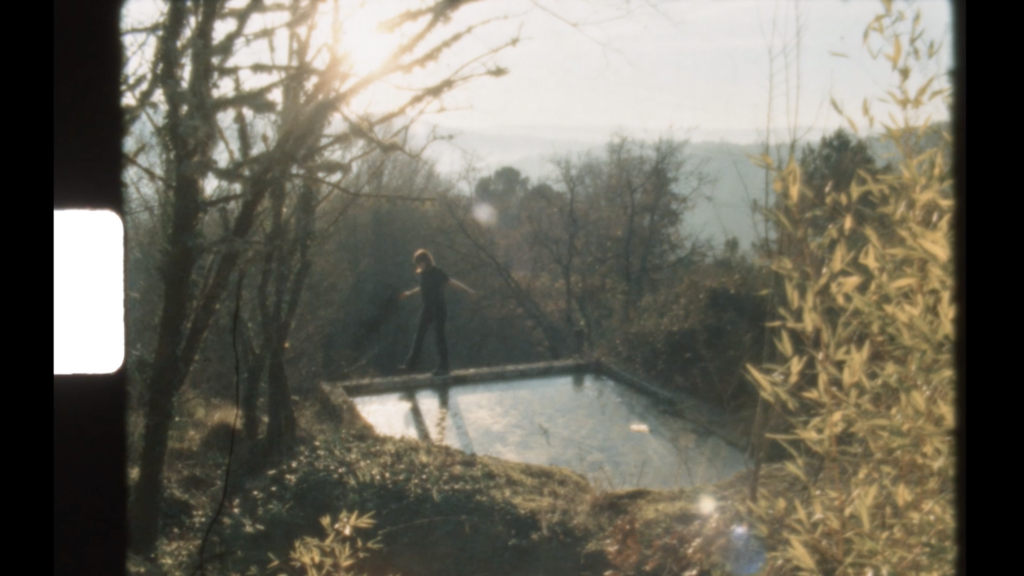 Let's start with the activities that will be held at our "virtual movie theatre". Today, Sinais en curto's special episode is devoted to a recently discovered emerging artist of the Galician film scene: Aldara Pagán, who graduated from Elias Querejeta Zine Eskola, and whose work explores self-representation and the implications of one's own body. The program –like the on-site session– will bring to you her piece Alí sentíame eterna, a film where nature and the human body merge in an act of liberation in search of peace. It will be followed by Marcas, a piece filmed in super 8 in which a bunch of beautifully shot frames, composed to reinforce the central role of the female body, take us on a journey where Pagán exposes her inner world in a potent combination of images and poetry.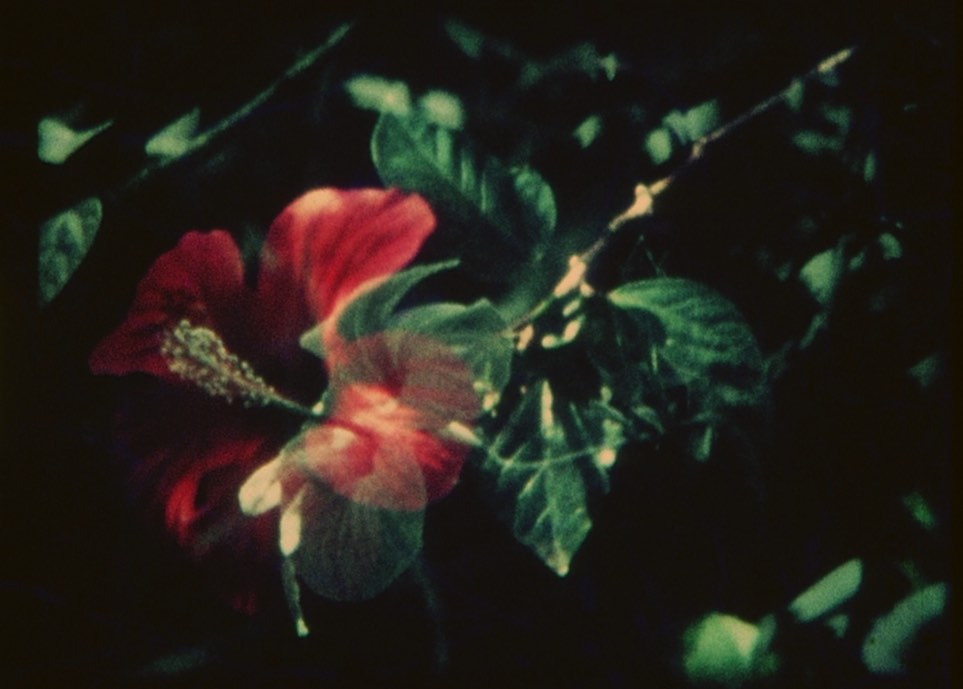 The last episode of Flower of the Day, titled A Southern Garden, offers a monographic session on the work of Argentinian filmmaker Claudio Caldini, a major author of the South American avant-garde film scene who visited our festival back in 2013. The program builds a bridge between two films released 40 years apart, one filmed in super 8, one in digital video, which become connected by the guiding thread of music –a soundtrack made with synthesizers by Caldini himself. The first piece, Cuarteto (1978) –a study of a collection of vegetal motifs inspired by Chinese paintings– is strongly linked to the film experiments that Caldini carried out in that decade, which the author explains in detail in this interview (in Spanish) by Francisco Algarín published in Lumière. Poilean, shot in 2020, is a video portrait of a walk through a sunflower field where Caldini –as he used to do in super 8– manages to transform the limitations of the format into an asset that enriches the film. In this case, the automatic focus and exposure settings of the video camera created a sea of textures, colors, and light gradients in a piece underpinned by a meditative rhythm with balsamic properties.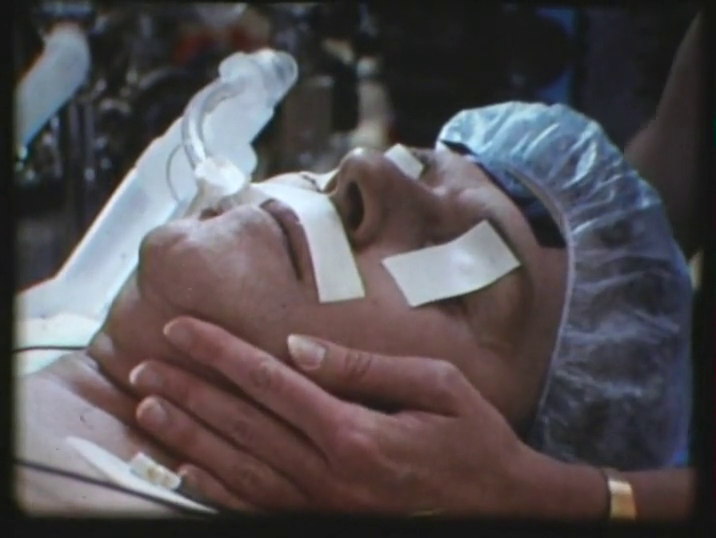 Today, our Camera Obscura episode is labelled in memoriam, as it intends to be an homage to our friend gone too soon Luther Price, who visited the festival in 2017, leaving an impression that will forever live in our thoughts and in our hearts. In this special program, we invite you to join us in our conversation with Ed Halter from Light Industry. Halter, a friend of Price and an expert in his work, kindheartedly accepted our invitation to participate in this modest tribute and discuss Price's career, with special attention to the four films that we bring to you today: A Patch of Green, Silk, Same Day Nice Biscotts, and Rocket. The program will close with an excerpt from archival footage of our interview with Price in 2017, during which he explained the creation of his stage name and what led him to make films with found footage. In his films, Price's explorations of topics like injuries, violence, trauma, and eschatology seem to be a channel to go beyond in search of healing and peace. Here's a video that features him in his studio.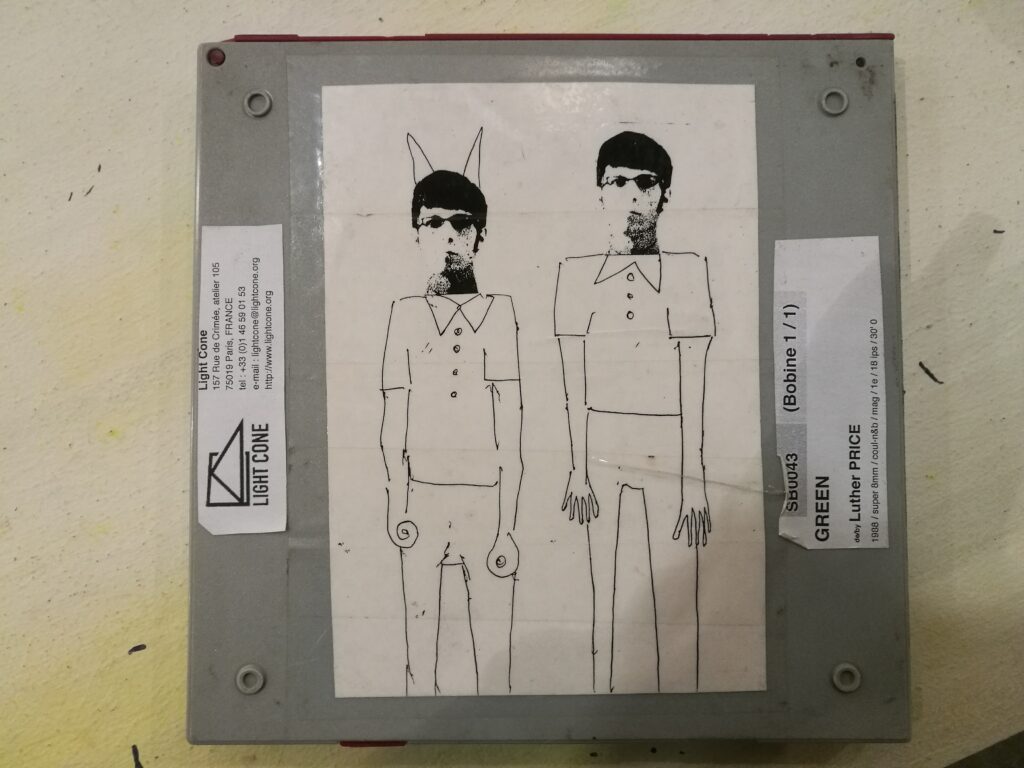 This Camera Obscura episode will be complemented with the on-site screening, at CGAI, of two super 8 films that Price released under his early stage name Tom Rhoads, before officially becoming Luther Price with Sodom. The two films we'll be showing today, Green and Warm Broth, from 1987, combine found footage with images filmed by Rhoads-Price himself, in which he is portrayed playing different roles in a sort of exorcism of childhood. A sweet but terrifying encounter with the end of happiness, and the imminent approach of death and putrefaction.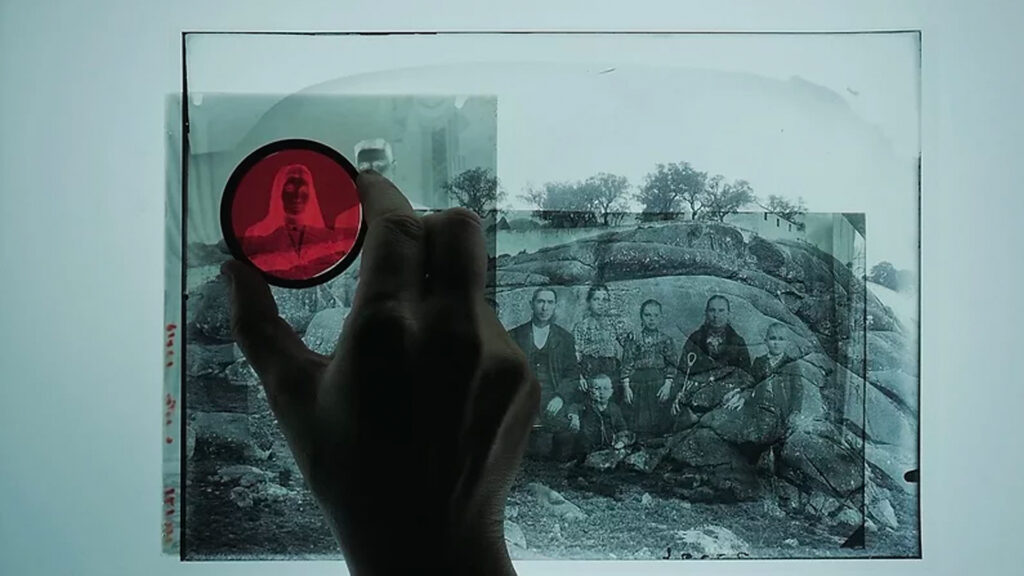 Our program for today closes with an appointment with Portuguese artist Tânia Dinis. After watching her super 8 pieces, we'll have the opportunity to enjoy an adaptation of her performance Álbuns da terra. Dinis' work delves into the conservation of memory –that of other people but also one's own. In her pieces she captures (and confronts) disappearing ways of life that cohabit with an imagined world built from photographic archives from anonymous families –notions that are also connected with a territory-based identity, and with the development of a place's history from the account of the lives of the "ordinary people" who inhabit it. An exercise of "inner ethnography" that, instead of urging us to turn our gaze to our surroundings, puts a mirror in front of us.