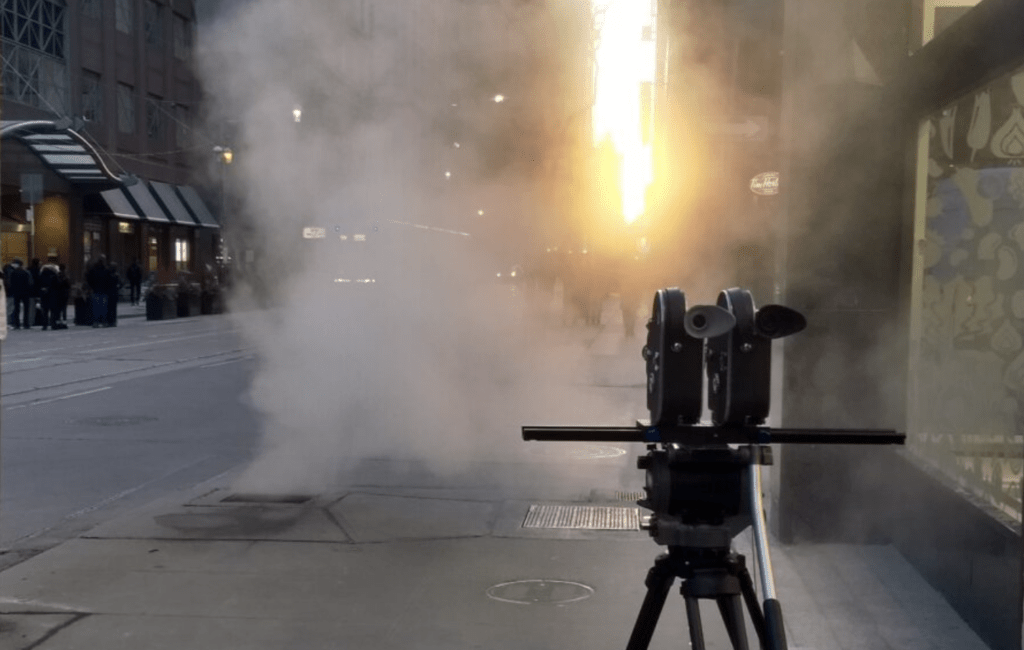 Through the (S8) International Peripheral Film Festival (Mostra Internacional de Cinema Periférico), we are achieving our goal of broadening our support for creation, development and professionalisation among filmmakers committed to avant-garde cinema in analogue formats (Super 8, 16 mm). That's why we are thrilled to announce that next June there will be three projects seeing their world premiere in our fourteenth (S8), which will be held in A Coruña from 27 May to 4 June, 2023.
They are three pieces that are the result of their particular experience in an artistic residency in institutions of international prestige: the LIFT in Toronto, in the case of BAICC Artistic Residences for Cinematographic Creation; and The Baltic Analog Lab in Riga in the case of the eSe8 LAB scholarships. All three works were fostered by (S8) over 2022 and will be part of our programme this year.
In these interviews with each of the three artists awarded the scholarships, we are bringing you the details of these projects and their experiences during the residencies.
Let us remind you that applications will soon be accepted for the 7th BAICC to create of a piece in analogue format (Super 8, 16 mm) at the LIFT (Toronto) for 4-6 weeks next September, and for the 2nd eSe8 LAB Scholarships to create an expanded film work in the Latvian capital in collaboration with the BAL over the following summer. Stay tuned!
Check out all the information about the BAICC INTERNATIONAL ARTISTIC RESIDENCY FOR FILM CREATION and the eSE8_LAB SCHOLARSHIPS.
INTERVIEW WITH ÁLVARO FELDMAN: PARTICIPANT IN THE 2022–23 BAICC ARTISTIC RESIDENCIES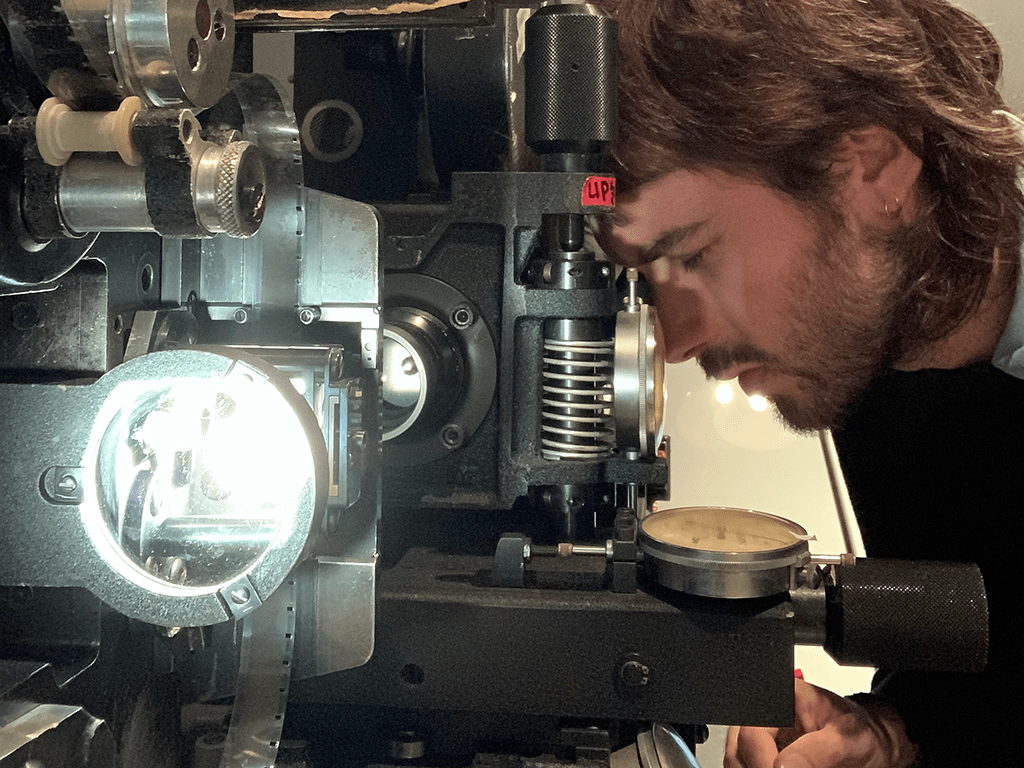 Torontontero by Álvaro Feldman was the project chosen in the last invitation from BAICC, the International Artistic Residency for Cinematographic Creation promoted by (S8) together with AC/E and LIFT. In September 2022, Álvaro travelled to Toronto to work at the LIFT (Liaison of Independent Filmmakers of Toronto) facilities to film the city and draw up a complete image from fragments and repeated loops, as well as to experiment with optical printing, discover the "dinosaurs that live in the dark" and lend shape to a film with no beginning or end: his Canadian rumba. We talked to him about all of this and about the captivating "tension" of expanded cinema.
You can read the full interview with Álvaro Feldman here. 
INTERVIEW WITH HELENA ESTRELA: RECIPIENT OF AN eSe8 LAB SCHOLARSHIP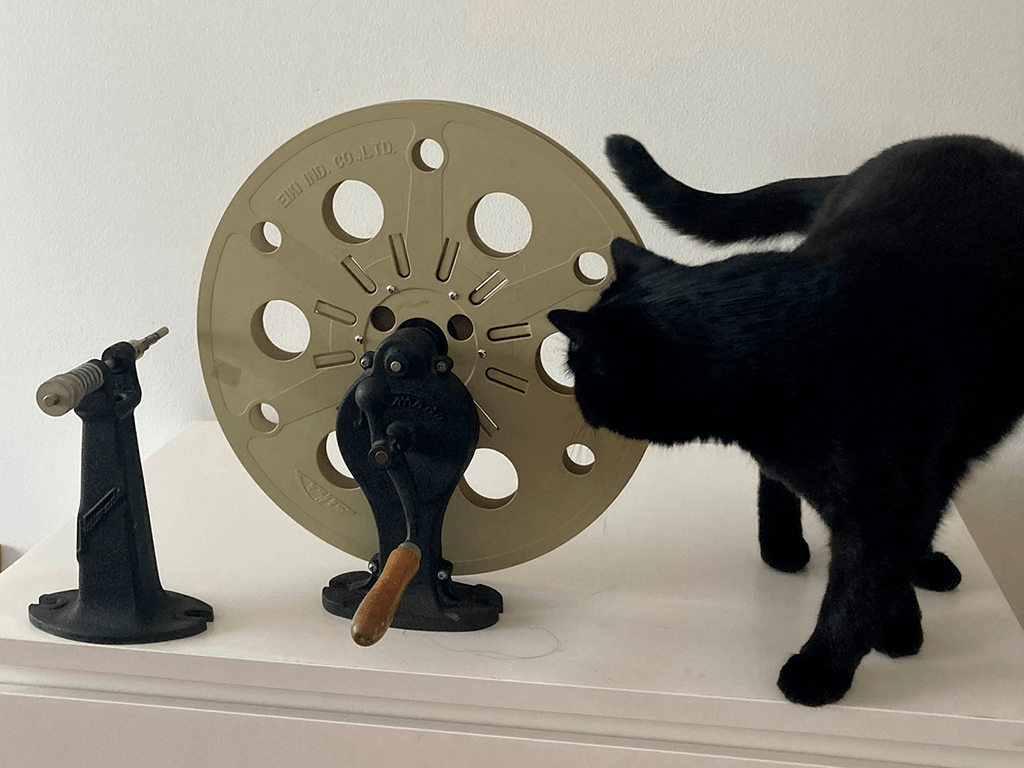 In 2022, the eSe8_LAB Scholarships were inaugurated to carry out cinematographic projects in a prestigious institution in Europe, financed by the European Union – NextGenerationEU as part of the Institute of Cinematography and Audiovisual Arts' Recovery, Transformation and Resilience Plan. Two projects were selected to be carried out over five weeks at the Baltic Analogue Lab in Riga.
One of them was Helena Estrela's, which revolved around the sun and observation of it. Todo va a fallar ("Everything will fail", whose original title was Hot sun, late light) is a reflection of the challenges an artist faces throughout an artistic residency, dealing with the contrasts in their work brought about by changes in their usual spaces, the opportunities this brings, the privilege of being able to count on the factor of time, and how to take advantage of all of this to explore new methods and creative processes. It is a study that has evolved and is still alive, re-directing itself like a sunflower.
You can read the full interview with Helena Estrela here.
INTERVIEW WITH MARIA PIPLA: RECIPIENT OF AN eSe8 LAB SCHOLARSHIP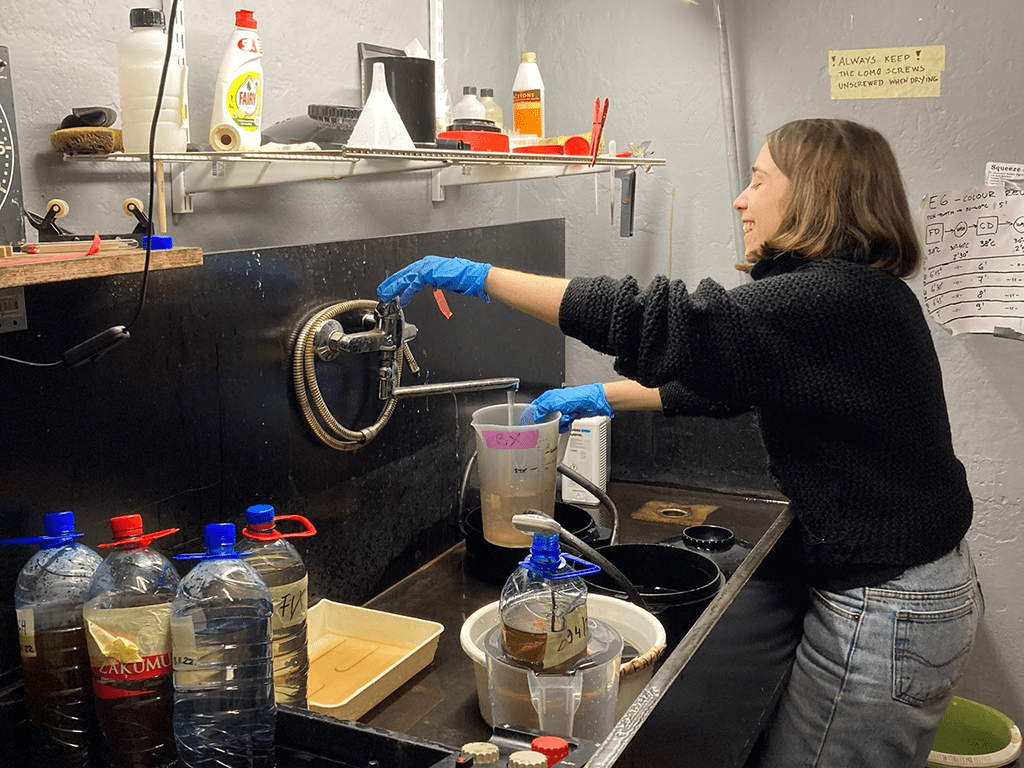 As time bends by María Pinell Plana (María Pipla) was the other project benefiting from the eSe8 LAB SCHOLARSHIPS to be worked on for five weeks at the Baltic Analog Lab in Riga. We talked with her about her creation process: an exploration of time and its dialogue between the possibilities of the body and film devices that was carried out in the BAL, providing an opportunity for complete immersion in the process of manually developing film. As time bends will see its world premiere at the 14th (S8) next June 2023 in A Coruña.
You can read the full interview with María Pipla here.