OBSERVATORY: PROFESSIONAL ENCOUNTERS
The Observatory is a professional forum organised every year within the Mostra festival, in which prominent parties and interlocutors from the sphere of cinematography and contemporary culture gather, and strategies are drawn up as regards dissemination and international cooperation for audiovisual content.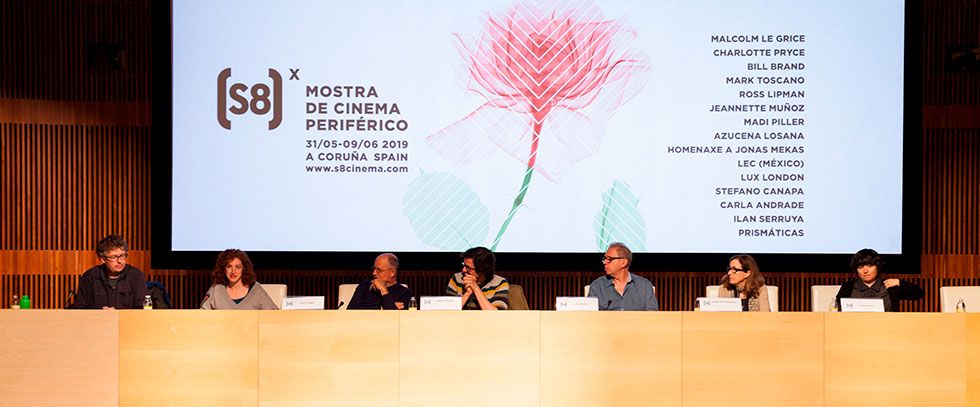 PREVIOUS ENCOUNTERS
2022: PROGRAMMING EXPERIMENTAL CINEMA TODAY
With the goal of defending the work of cinema theatres, which is in a fragile situation today, for this panel discussion we brought together various international figures involved in programming for film festivals and events. At this meeting, we talked about how programming is addressed for cinema halls and festivals today. Topics such as reactivating in-person screenings, building up audiences, a commitment to experimental cinema and analogue formats were all addressed in this conversation, with the aim of finding possible solutions to these questions by sharing thoughts.
Participants:
Angelika Ramlow (programmer and distribution manager for Arsenal (Berlin, Germany); Scott Miller Berry, director of the curating group "re:assemblage collective" and executive director of Workman Arts (Toronto, Canada); Ieva Balode, founder of the Baltic Analog Lab and director of the Process festival (Riga, Latvia) and Bryan Konefsky, director of the Experiments in Cinema festival and the non-profit organisation Basement Films (Albuquerque, New Mexico, USA).
This encounter can be seen on our YouTube channel via this link.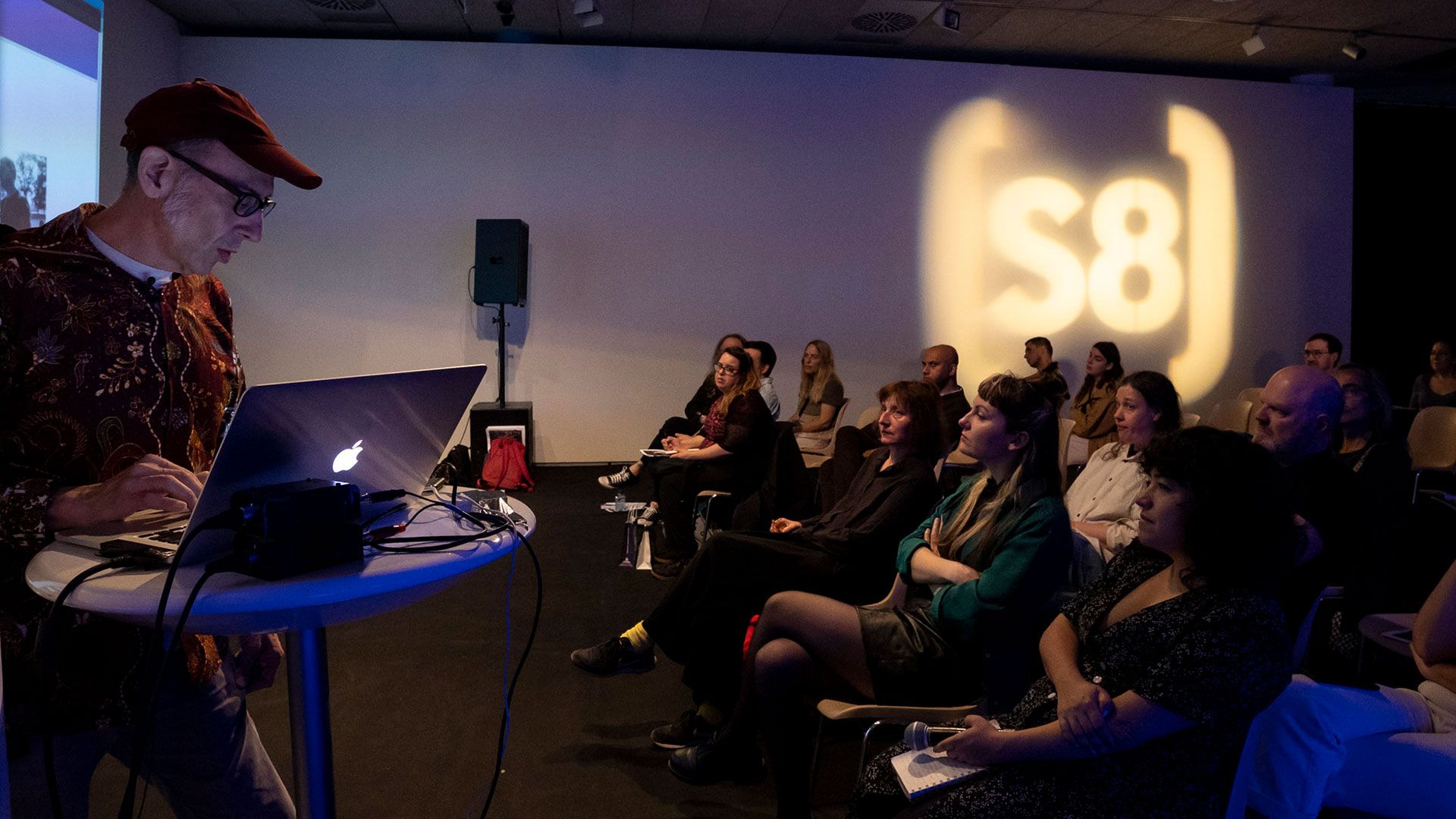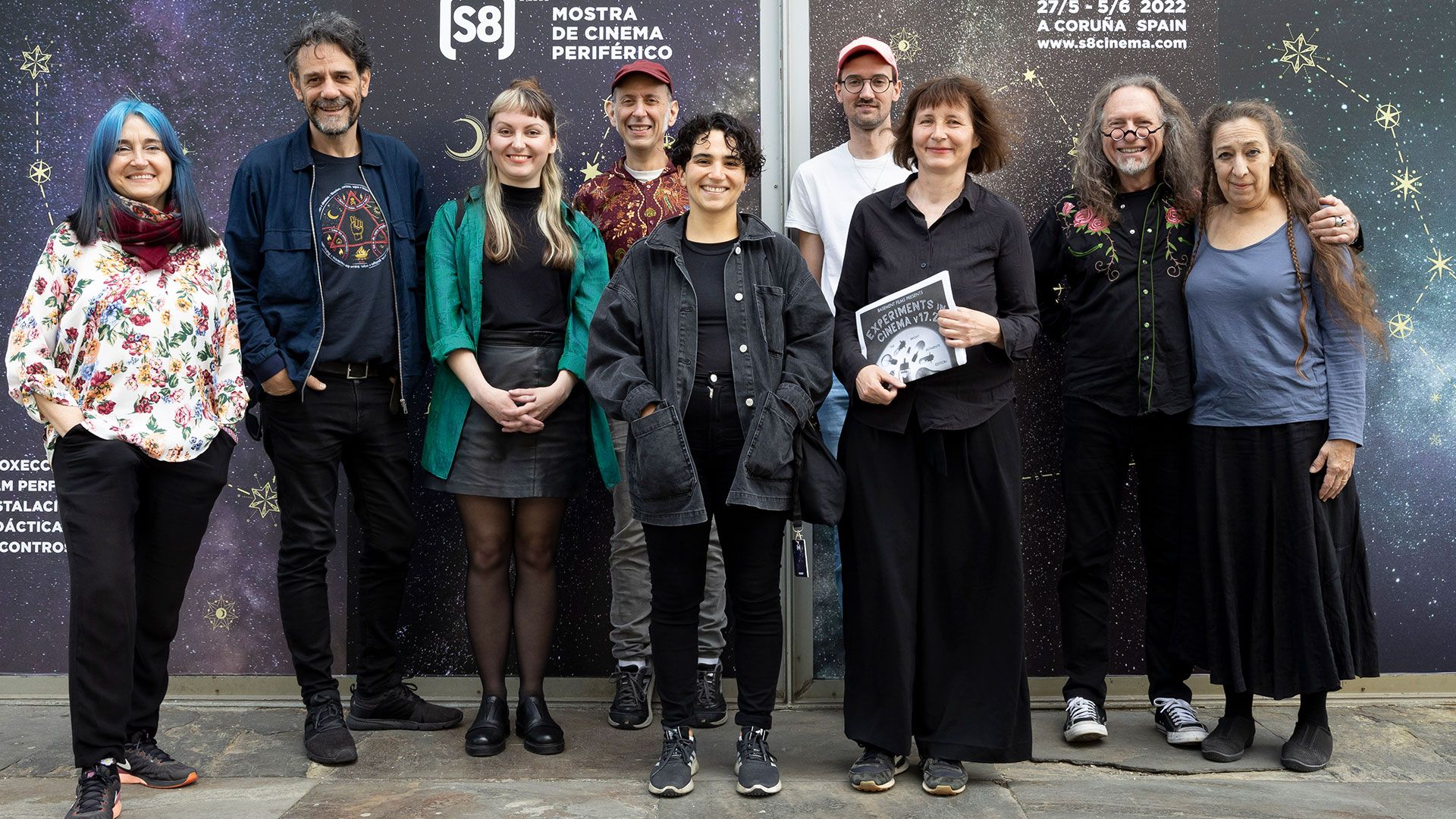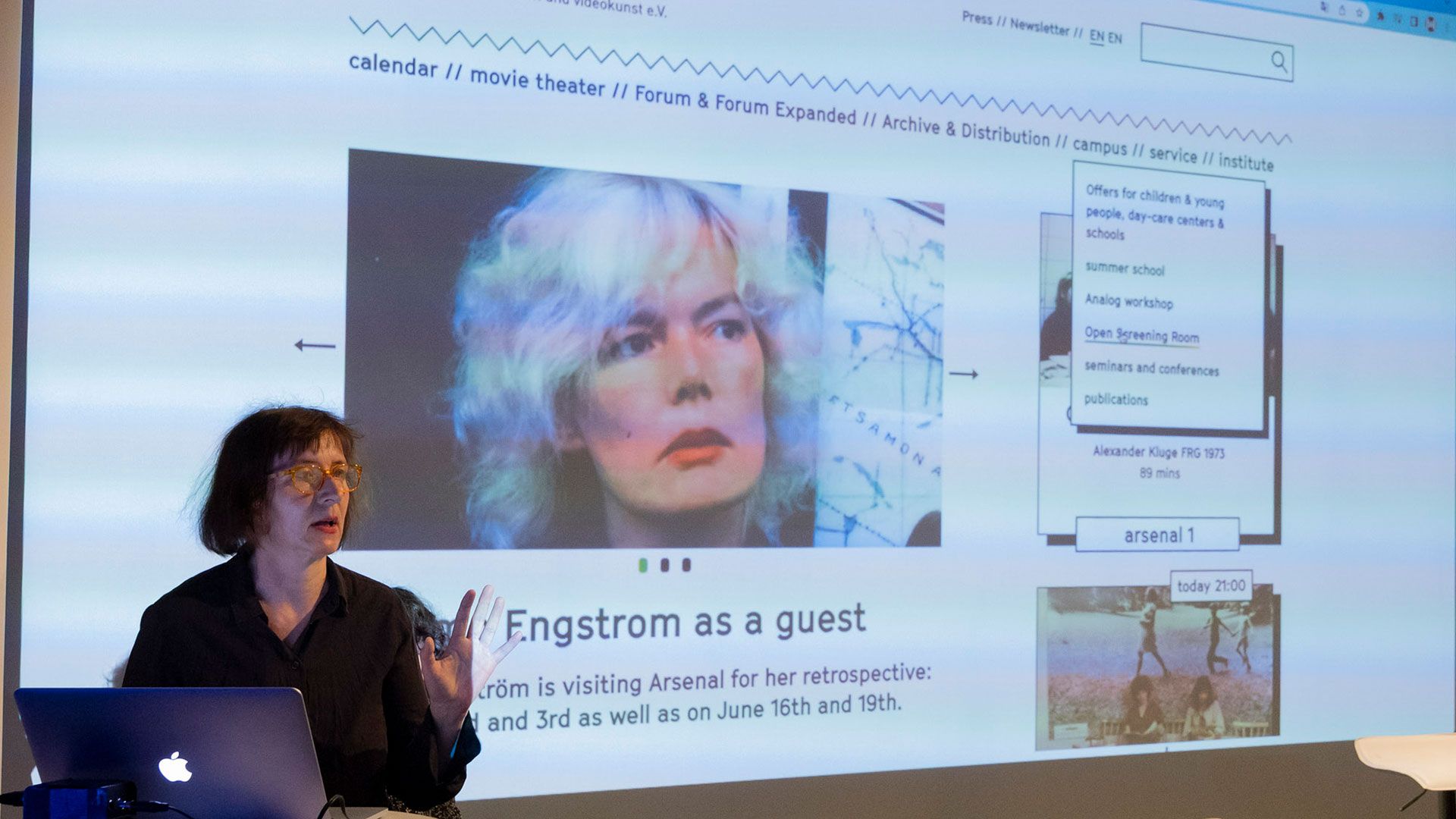 2021: MICRO IS BIG | MICROCINEMAS: PRESENT AND FUTURE OF FILM EXHIBITIONS
The resistance is to be found in another type of cinema and in another type of exhibition that does not answer to capital; the response to these times of online cinema and marketing franchises is to be found in a change in procedure. In this context, "micro is big" and, in the same way that scenes such as punk created their own concert circuits without waiting to be admitted into a system of live shows that was foreign to them, experimental and independent cinema has also been carving out its own spaces. As a result, a network of self-managed microcinemas has grown around the world in recent years. Through (S8), in this encounter we wanted to bring together some of its most relevant exponents (from inside and outside of Spain) with the idea of sharing experiences, learning from each other and putting forward a future that is viable and with which we feel identified for a collective experience of cinema, which is something that we here wish to defend at all costs.
Participants: Damien Sanville, Close Up Cinema (London), Ed Halter, Light Industry (New York), Albert Trivino, Zumzeig Cinecooperative (Barcelona), Xan Gomez Vinas, Numax (Santiago de Compostela).
This encounter can be seen on our YouTube channel via this link.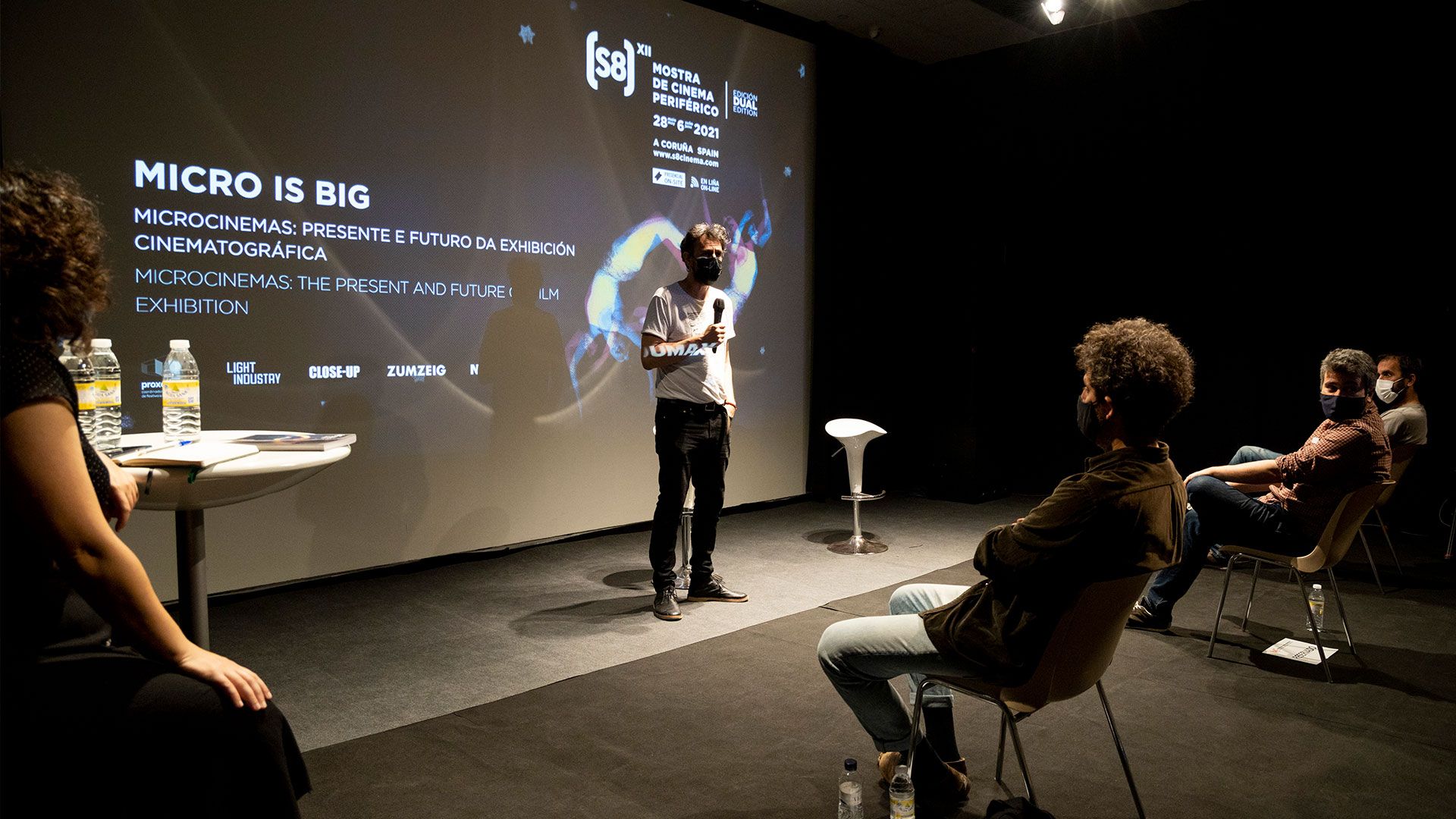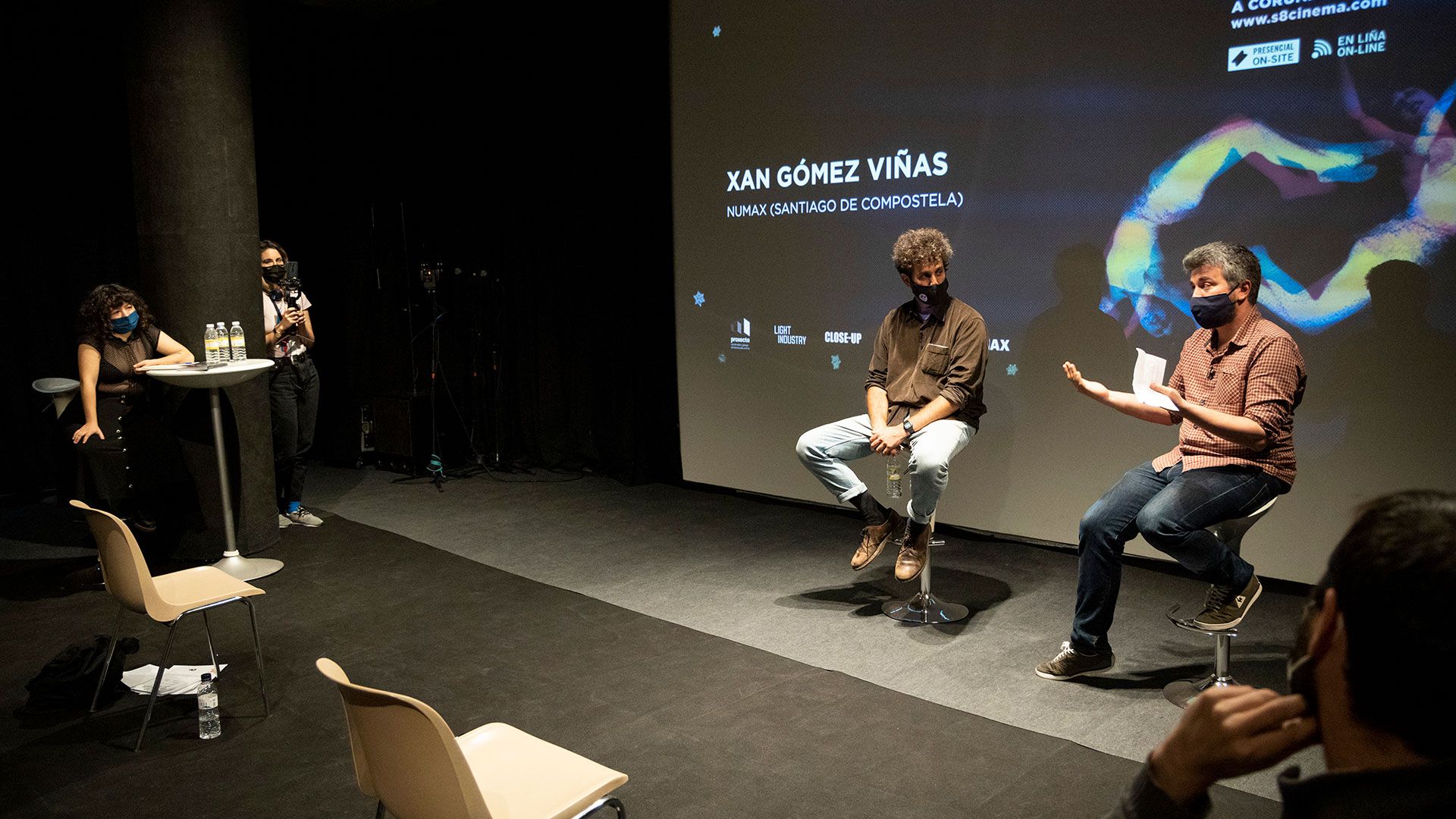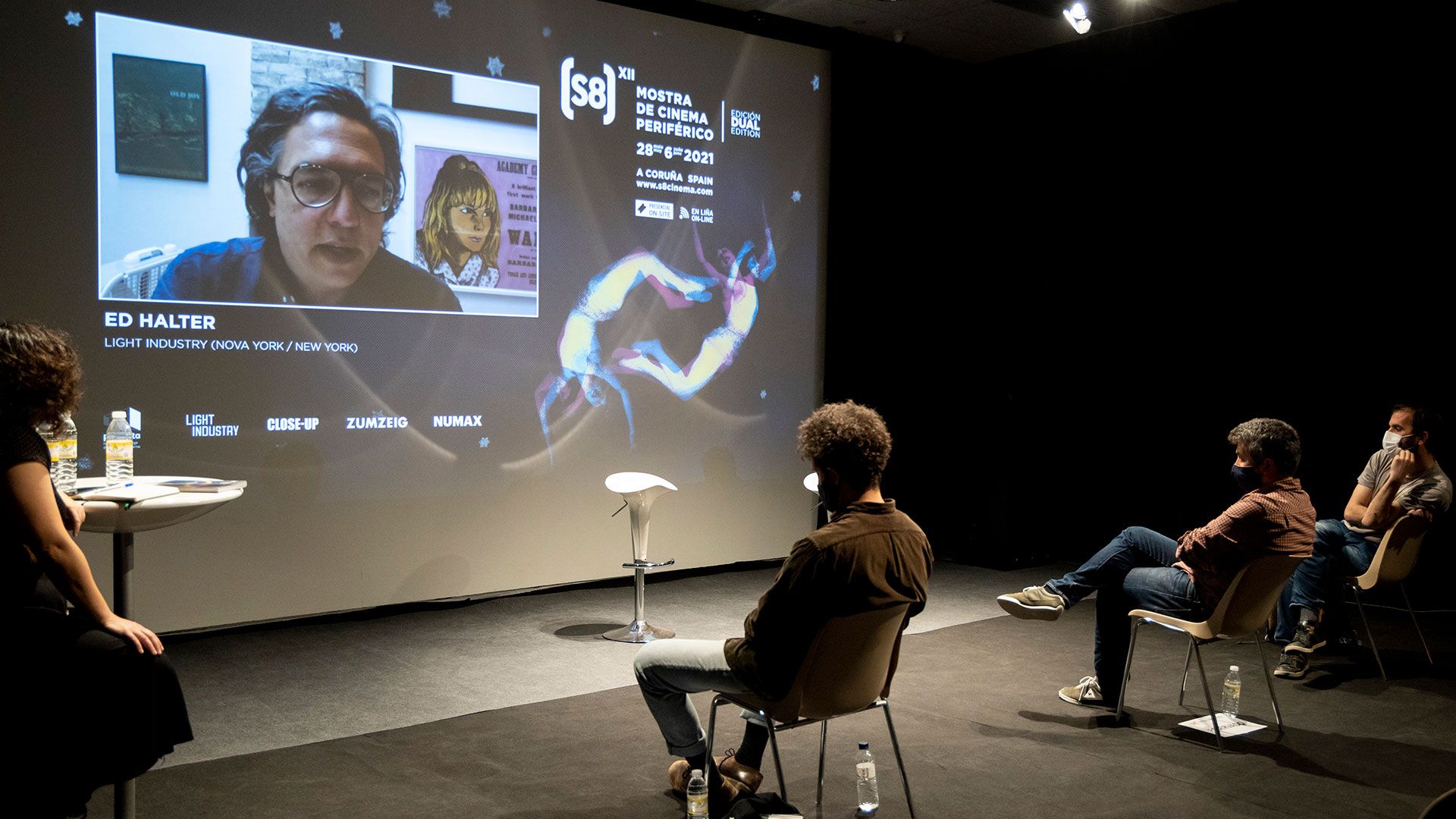 2020: POLICIES AND LINES OF AID TO PRODUCE AND DISTRIBUTE EXPERIMENTAL OR DOCUMENTARY CINEMATOGRAPHIC PROJECTS
For 2022, the Observatory analysed the different lines of aid for film production in Spain and discussed the dissemination and internationalisation policies beyond Spain's borders for experimental or documentary projects of particular cinematographic, cultural or social importance.
This gathering brought together filmmakers, producers, distributors and representatives of national and regional governmental institutions from the film industry as well as Beatriz Navas, the director of the ICAA, Tito Rodriguez, director of marketing policies at the ICAA, Dolores Meijomin (AGADIC), Manolo Gonzalez (Chanfaina LAB) and Marta Llado (Catalonia Film Festival). The aim was to create an opportunity to foster new collaborations and to study strategies to confront new challenges.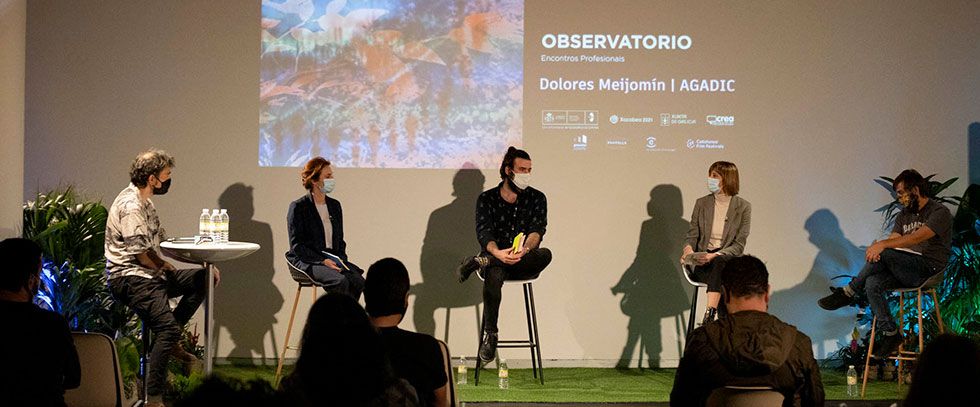 2019: VIVIR PARA VER. (LIVING TO SEE.) PANEL DISCUSSION ON RESTORATION 
As the culmination of the focus placed by the Mostra in 2019 on the conservation and restoration of experimental cinema, a panel discussion was set up with the protagonists from the different presentations that the festival hosted when it was held. These included Bill Brand (filmmaker, archivist, restorer at BB OPTICS, and adjunct professor in the NYU Tisch School of the Arts for the Post-graduate Moving Image Preservation and Archiving course); Mark Toscano (filmmaker, curator, and conservationist at the Academy Film Archive in Hollywood); Ross Lipman (filmmaker, researcher, essayist, and head of restoration at the UCLA Film and Television Archive); Janine Marchessault (director of the Visible City Project and Archive, and professor at the York University School of Fine Arts in Toronto);  Miguel Fernandez Labayen (director of the Master's in Preservation of Audiovisual Archives at the Carlos III University in collaboration with the Spanish Film Library), and Clara Sanchez-Dehesa (coordinator of the Archive Department of the Elías Querejeta Zine Eskola film school), and with the audience attending.
The encounter discussed the particularities, difficulties and challenges faced by those engaged in the work of restoring, conserving and bringing cinema (particularly the most fragile, independent and experimental kind) to future audiences.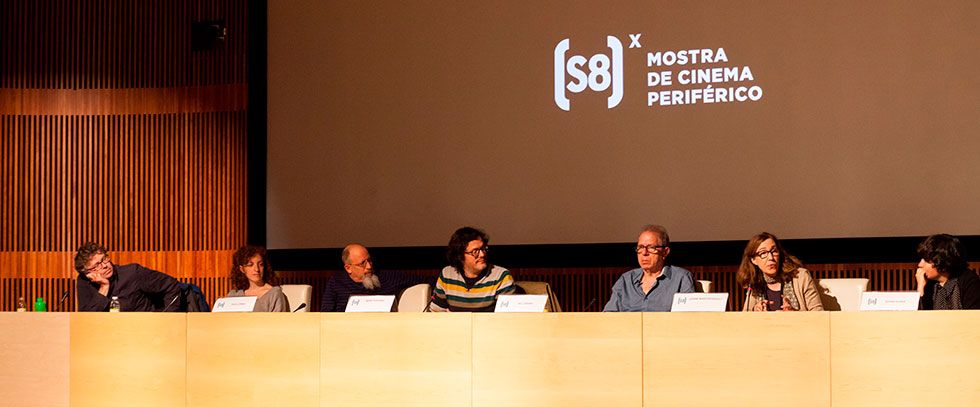 2018: EDUCATIONAL PROJECTS AND ARTISTIC RESIDENCIES
If there is a kind of work in the field of cinema and the arts that looks to the future, then it is undoubtedly the one that involves transmitting knowledge and supporting emerging talent. It is essential to offer alternatives to the industrial procedures and approaches that abound in mainstream film schools, which are heavily hierarchical and compartmentalised. In this meeting we brought together a group of educational projects and residencies in which open-mindedness is of primary importance, and in which there is a special place for experimental cinema and new forms of audiovisual creation.
Participants: Carlos Muguiro (Elías Querejeta Zine Eskola), Pablo Useros (LAV Master's), Chris Kennedy (Liaison for Independent Filmmakers of Toronto) and Philip Hoffmann (Film Farm).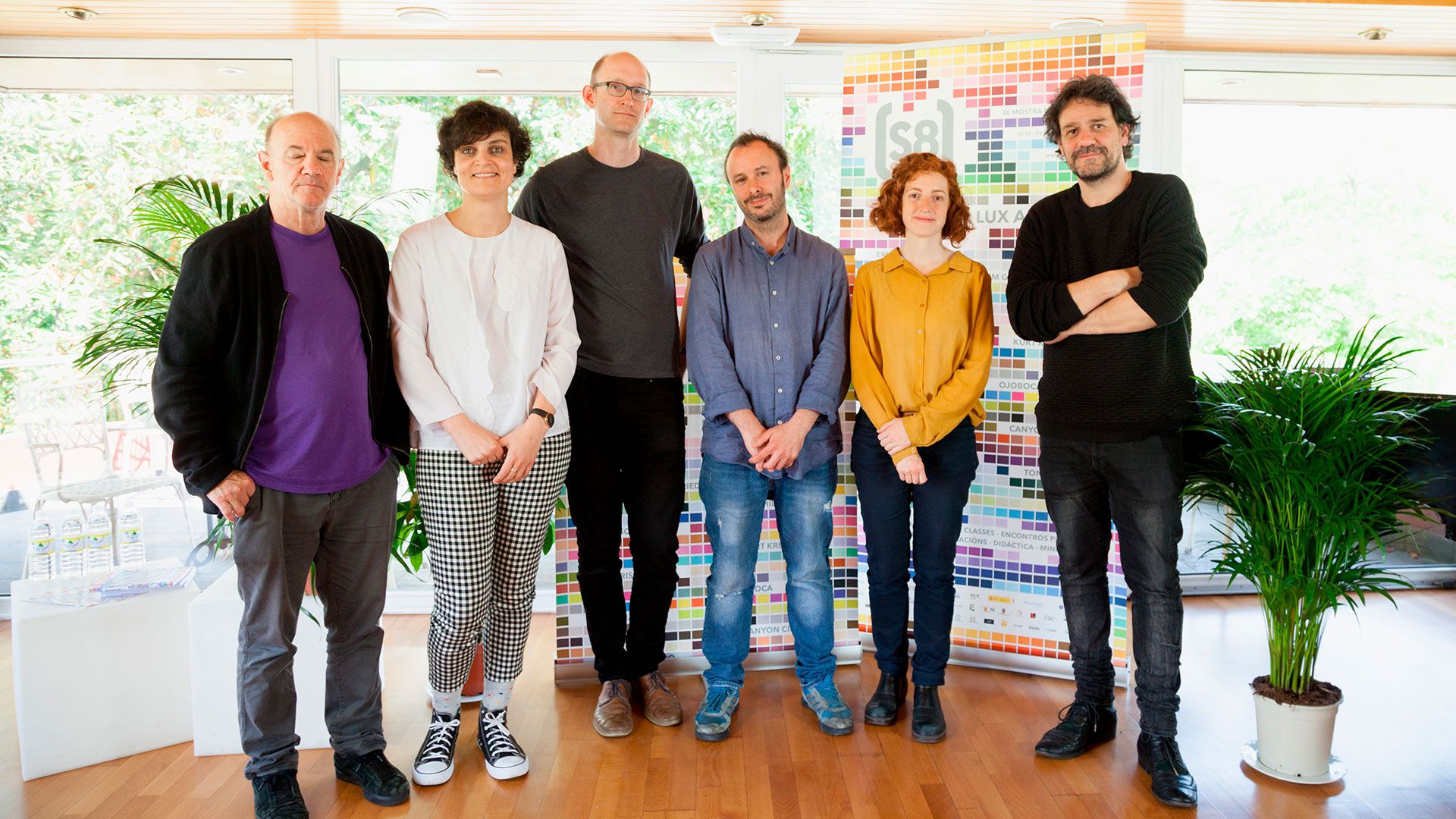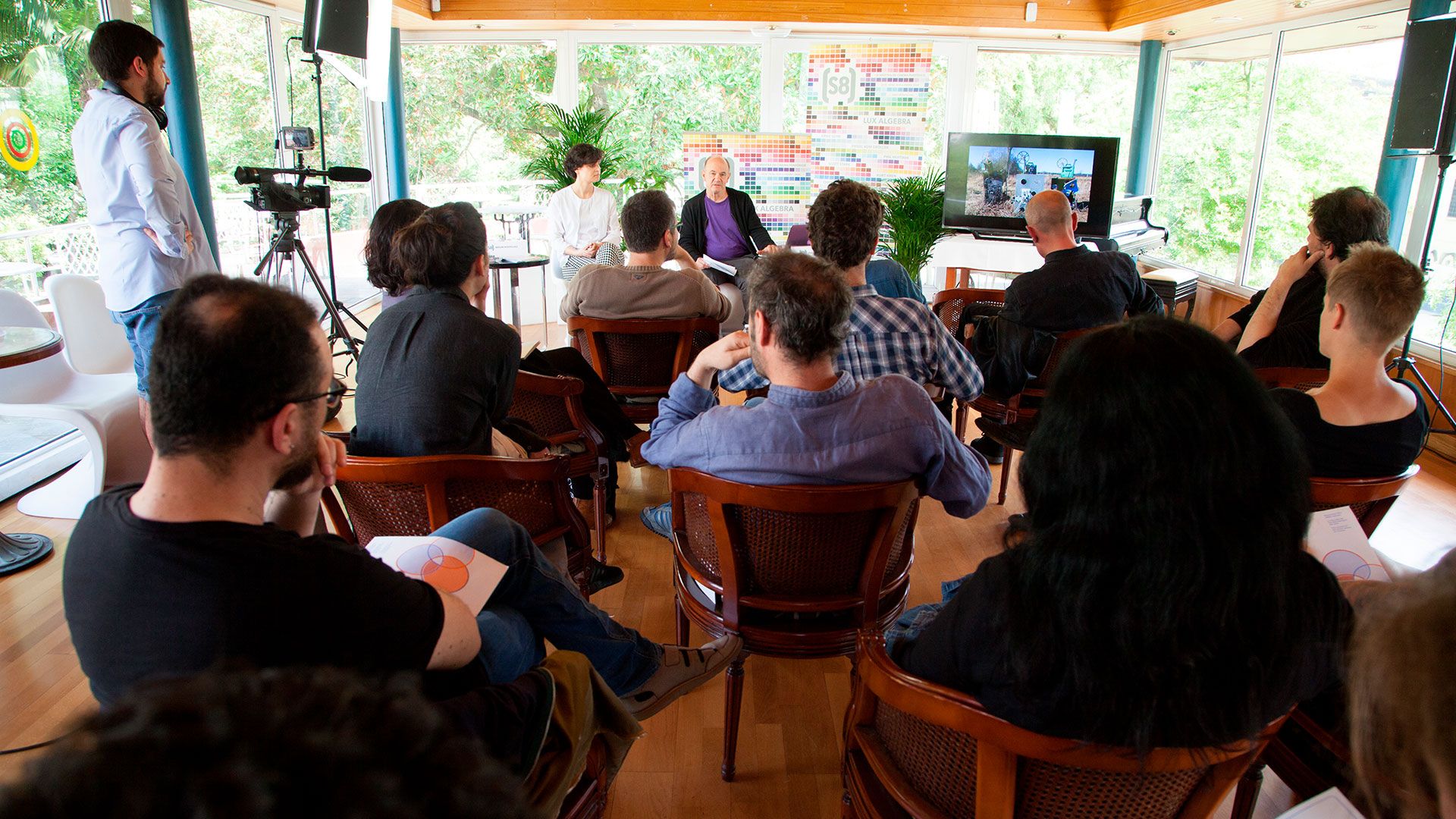 2017: DISTRIBUTING EXPERIMENTAL FILM
In 2017, the professional gathering was dedicated to examining the distribution of experimental cinema. To do so, we invited some of the most important distributors and cooperatives in the world. In this meeting, we were able to learn about these organisations' history and working methods, and also the main issues and challenges faced by those dedicated to this work, which is essential in disseminating and breathing life into experimental cinema by building a solid catalogue and making anything worth viewing available. The encounter also included the screening of samples from each of the distributors' catalogues.
Participants: Emmanuel Lefrant (Light Cone, Paris), Brigitta Burger-Utzer (Sixpackfilm, Vienna), Angelika Ramlow (Arsenal, Berlin), Lauren Howes (Canadian Filmmakers Distribution Center, Toronto) and Alice Lea (LUX, London).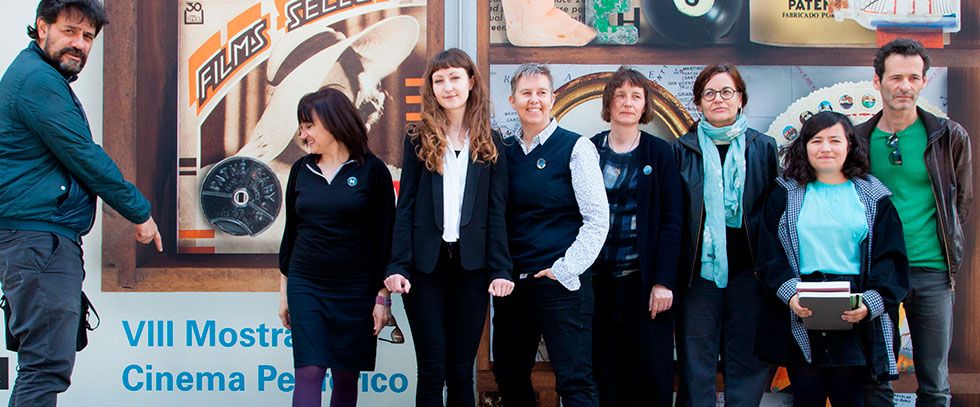 2016: 2ND INTERNATIONAL MEETING OF PROGRAMMERS
After the meeting of programmers held by (S8) in 2015, (S8) once again invited a group of experts in the sphere to continue this enlightening debate on how a programme for an event or a cinema theatre is drawn up. The encounter was geared towards programmers, filmmakers, curators and cultural managers, as well as the general public. The topics discussed in this gathering included: selection criteria depending on the programme's venue, the differences between the work of the programmer and the curator, exhibition formats, the agreements and disagreements between cinemas and museums, as well as the influence of the Internet when drawing up programmes.
Participants: Chris Kennedy (LIFT executive director), Olivier Dekegel (programmer of the L'Age d'Or festival in Brussels, Julian Ross (programming adviser to the Rotterdam Festival and independent curator, Andres Denegri (director of the Moving Image Biennial of Buenos Aires, curator and researcher), and Eugeni Bonet (independent curator and programmer).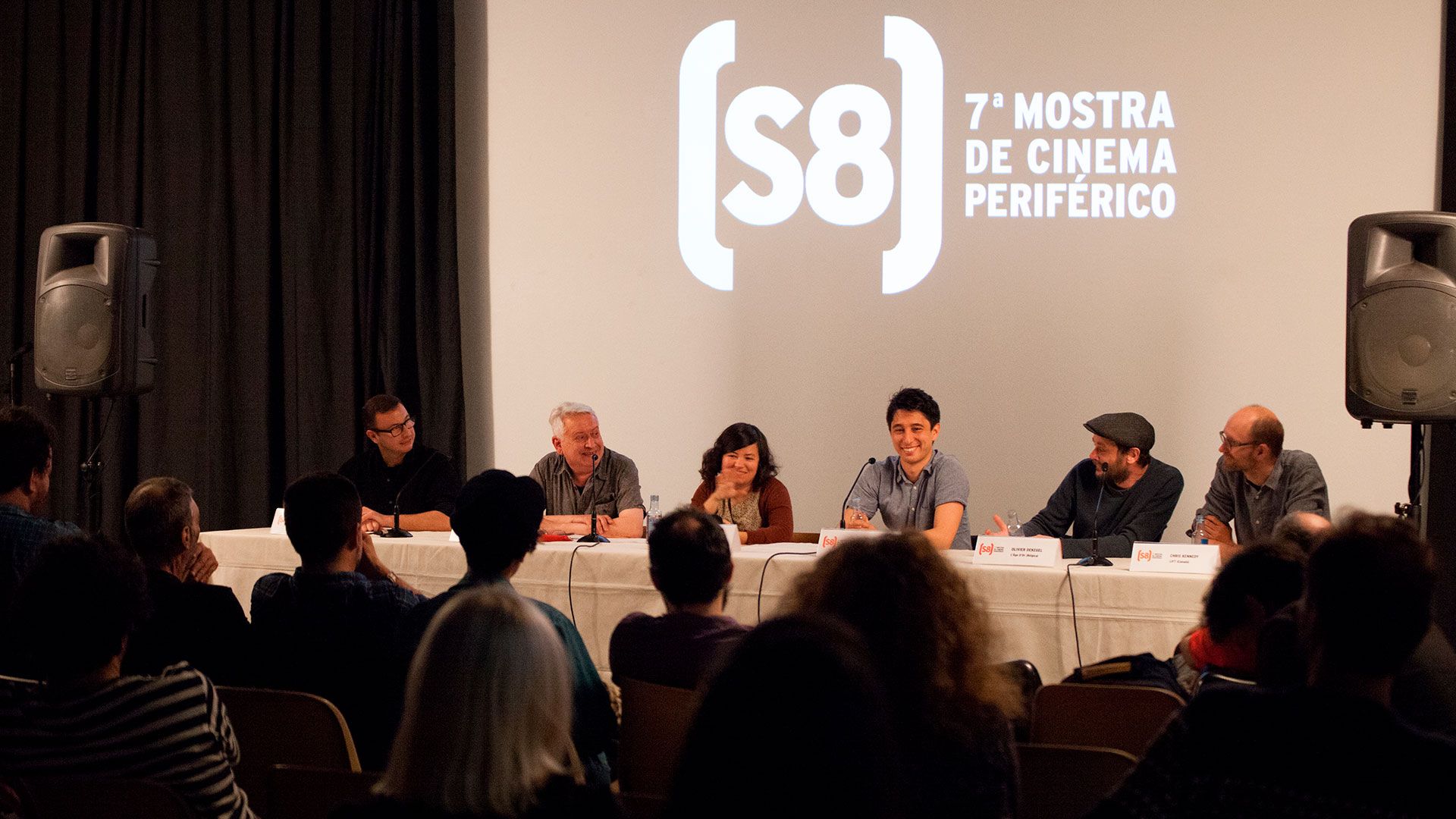 2015: 1ST INTERNATIONAL MEETING OF PROGRAMMERS
Programming is not just about choosing movies. The task of programming a film festival has many more nuances than one might imagine at first glance, and it is also influenced by the type of cinema that one intends to foster. In this meeting of programmers, which was enlightening for other programmers as well as for filmmakers and the general public, the programmers from some of the international festivals with most in common with (S8) all over the world came together. The idea was to exchange ideas and experiences, while at the same time bolstering support networks and opening up new horizons in this task of familiarising the general public with cinema. 
Participants: Sanja Grbin (25FPS, Zagreb), Edwin Carels (International Film Festival Rotterdam), Nuno Rodrigues (Curtas Vila do Conde, Portugal), Gustavo Beck (Olhar de Cinema, Curitiba; Indie Festival, São Paulo; Brazil), Frederic Tachou (Festival des Cinémas Différents, Collectif Jeune Cinéma, Paris) and Diego Rodriguez (Márgenes, Spain).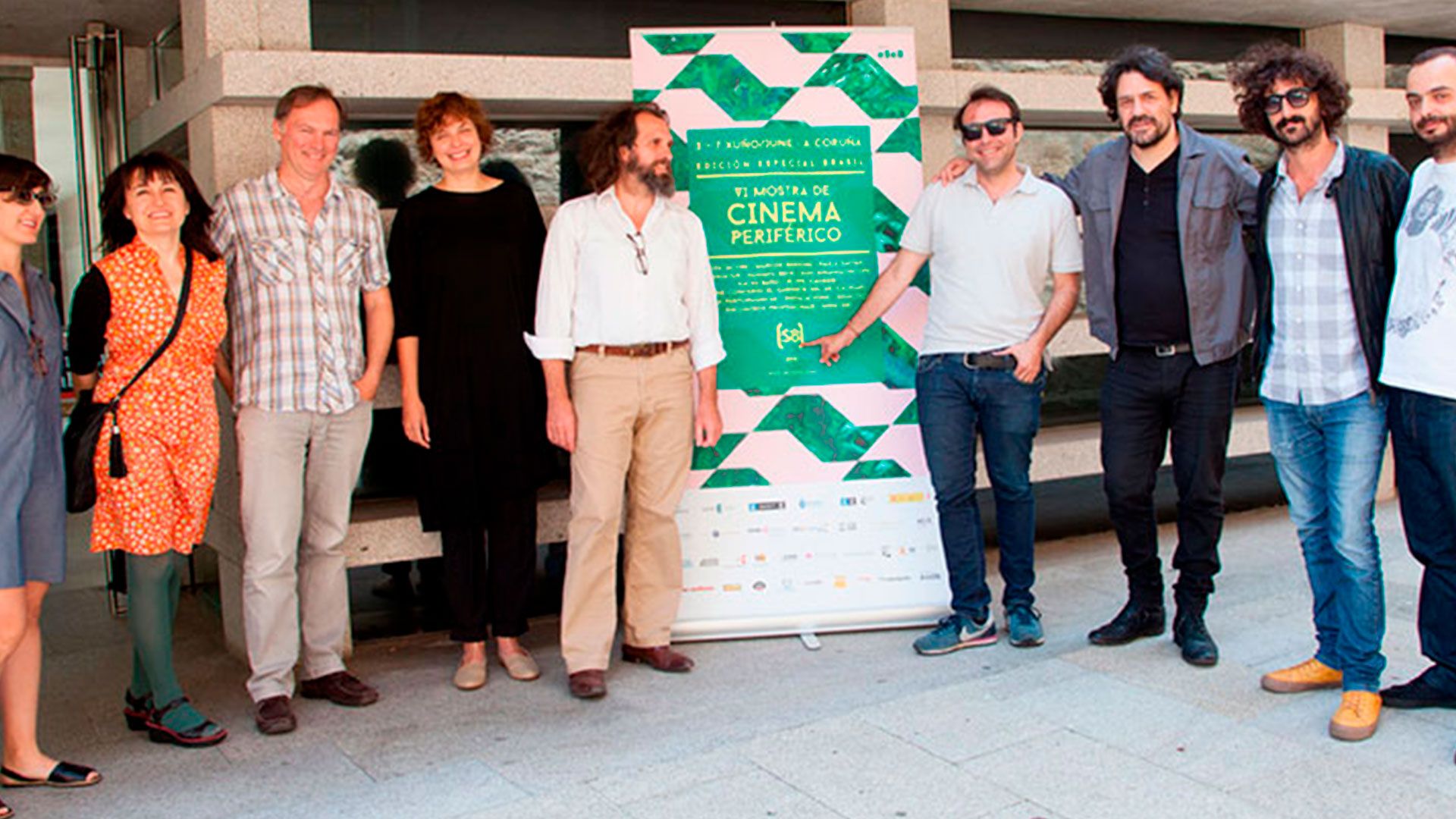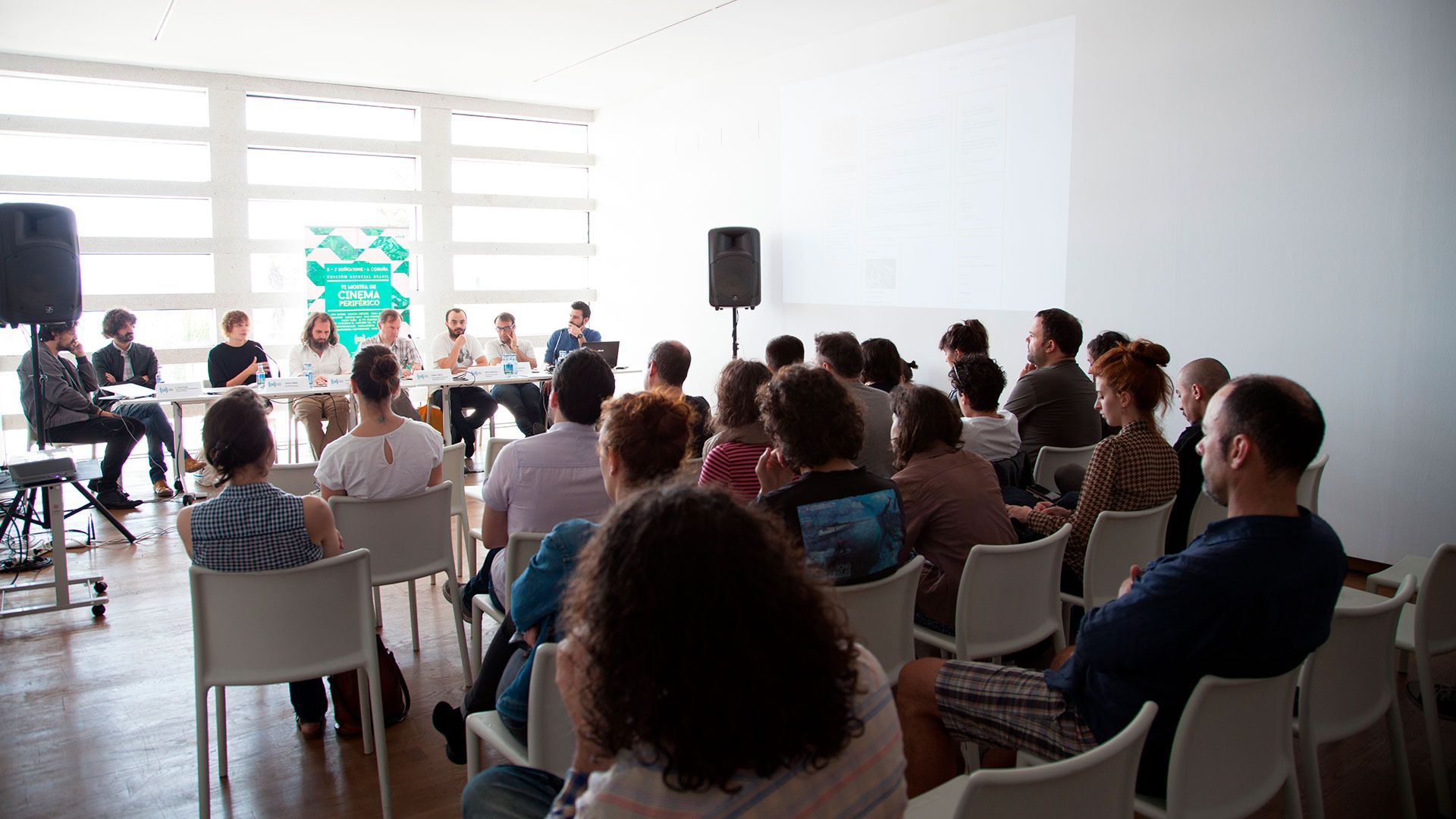 2014: MEETING TO CREATE A COMMON HOME CINEMA ARCHIVE
Home cinema is one of the most significant sources for audiovisual memory. Beyond the film and television industry, amateur cinema records the private lives of thousands of anonymous people, in addition to providing a revealing testimony of how life was lived in other times, while also providing an interpretation of history far removed from official channels and from the economic and political interests that pull the strings of fiction and industrial documentaries. Over the previous two decades, numerous artists and researchers had worked[GS1]  intensively to recover this material in order to lend it new cultural dimensions or to preserve it for future generations. This meeting, the second part to the one held in Murcia in 2013, pooled the work of public and private institutions, groups and individuals currently working on conserving this fragile and perishable material, a crucial archive to understand and think about ourselves. The encounter took place over two days, culminating in a session open to the public in which the different projects were presented and a sample of recovered materials was displayed.
Participants: Beli Martinez (Socheo Project, Galicia); Victor Sarabia (Film Library of Extremadura, La Mirada de los Extremeños (The View of Extremadurans) project; Family and Amateur Film Archive); Salvi Vivancos (Memorias Celuloides (Celluloid Memories), Murcia); Carlos Tmori (Home Movie Day, Salamanca); Clara Sánchez-Dehesa Galán (film curator and restorer).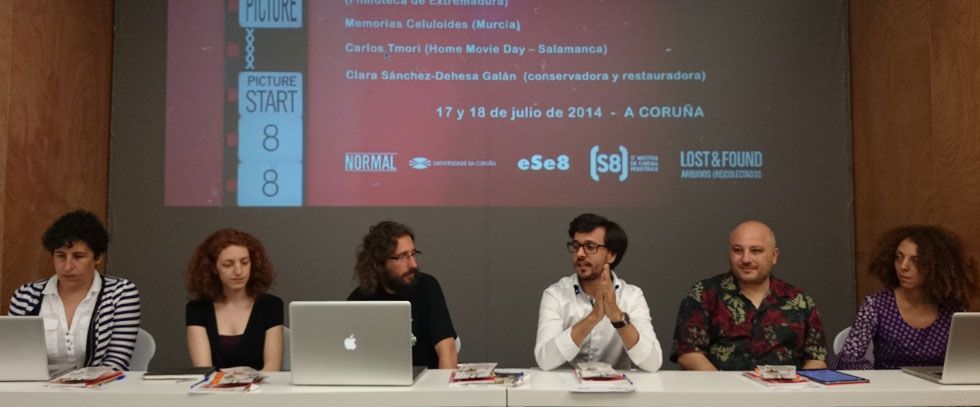 2013: NEW MEDIA, NEW FILM REVIEWS
In 2013, the Observatory was intended to become a meeting point for professional film critics in which the new trends affecting their work were discussed and analysed. In turn, this activity also attempted to make the work of reviewers more familiar to others involved in the audiovisual sector, such as producers, programmers, directors and students of communication subjects or other fields such as literature or history.
Split into two days, topics were addressed such as the panorama of traditional film reviewing, transformations due to the appearance of new spaces and discussion forums, cinephilia and the democratisation of critical discourse. Then the different existing types of critique were examined, ranging from explanations or the search for auteurs' characteristics, to the different levels of creation and critical analysis, in order to create a cinematographic essay as a discourse reflecting upon the image and which in turn acts as a new audiovisual work in itself.
Participants: Jaime Pena (programming director of the Filmoteca de Galicia (Galician Film Library and Cinema) and critic for the Caimán Cuadernos de Cine magazine), Jordi Costa (researcher and cultural critic of cinema, comics and television in various media, such as El País and Fotogramas), Ricardo Adália (critic and editor of the online film magazine Cineua, somos Cine), Covadonga G. Lahera (co-founder and co-editor of the digital publication Transit: cine y otros desvíos), Michael White (Film critic in Lumiere magazine and cinephile) and Beli Martinez (professor in the area of Audiovisual Communication at the University of Vigo).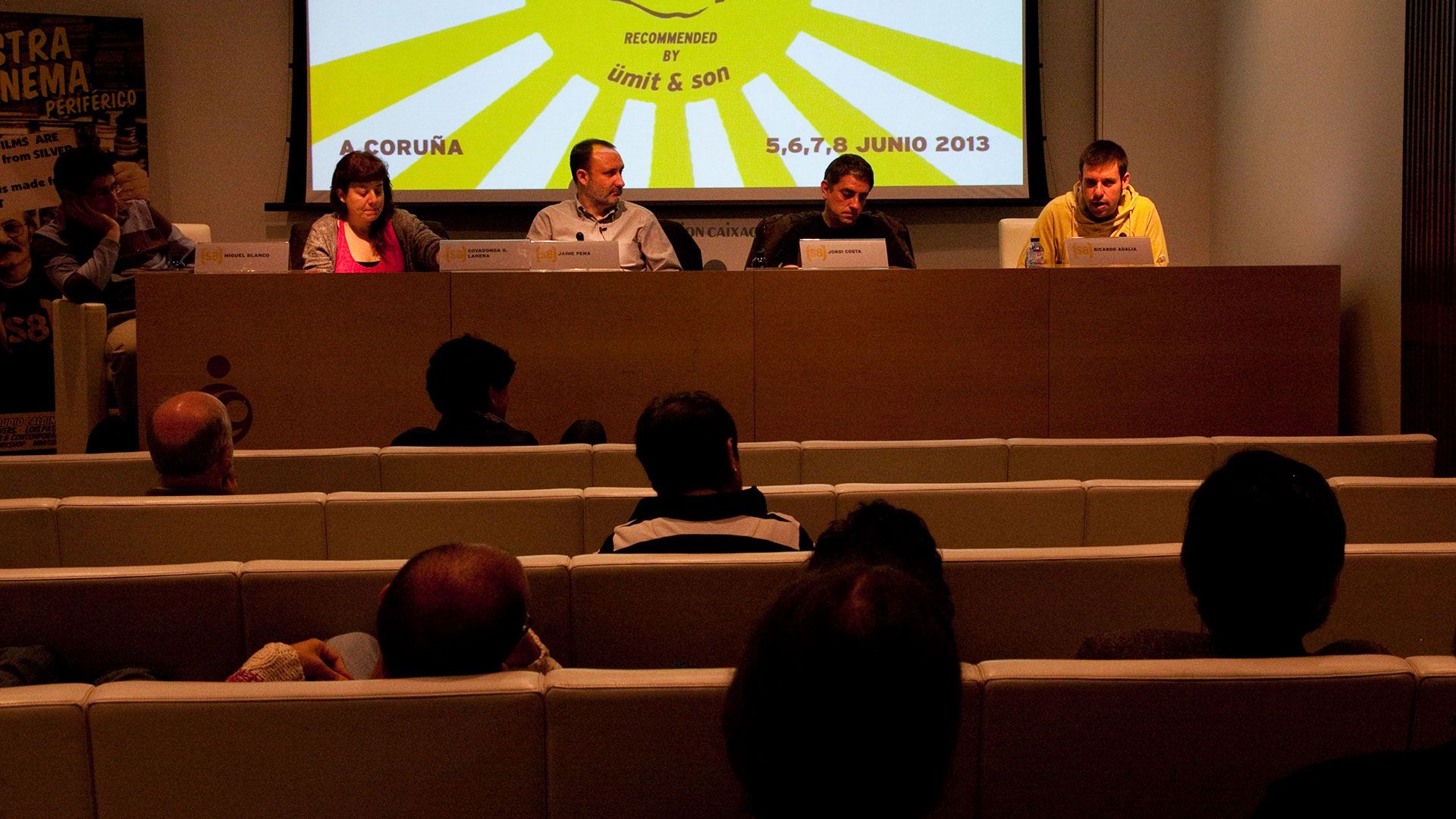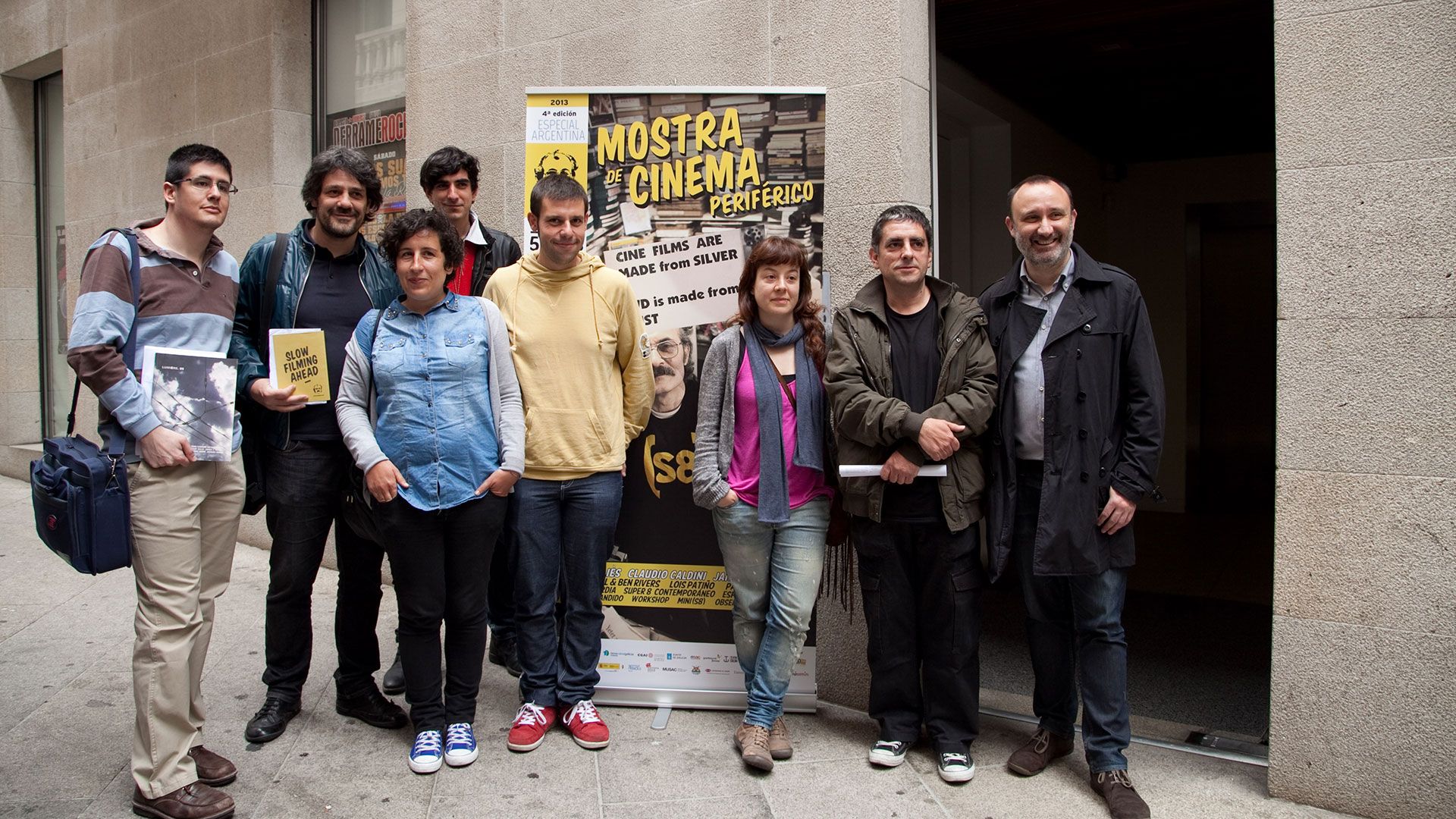 2012: FROM THE BLACK BOX TO THE WHITE CUBE
Continuing with (S8)'s intention to pool professional practices and blaze new trails in the audiovisual world, the third Observatory brought together professionals and representatives of cultural institutions and museums in A Coruña for two days, as well as international festivals that were already experimenting with new exhibition formats.
Under the title "From the black box to the white cube", a symbolic representation of two ways of screening and disseminating audiovisual content, the intention was to open up new lines of work to respond to the situation we were then experiencing. The idea was that this could lead to greater visibility and plurality, in addition to helping disseminate an audiovisual culture that is addressed very little in Spain, such as the more experimental aspects of cinema. A dialogue was created between cultural parties related to both media with a clear intention: to work together and explore ways to do so.
Participants: Chema Gonzalez (Reina Sofía National Art Centre Museum, Madrid); Angela Martinez (CCCB, Centre for Contemporary Culture of Barcelona); Belén Sola (MUSAC, Museum of Contemporary Art of Castilla y León); Beatriz Navas (La Casa Encendida, Madrid; LABoral Centre for Art and Industrial Creation, Gijón); Anais Desrieux (Ambulante, Mexico); Nuno Rodrigues (Curtas Vila do Conde, Portugal); Maria Palacios (Courtisane Festival, Belgium); Pedro Jimenez (Zemos98, Seville) and Veronica Ortiz (National Film Library of Mexico).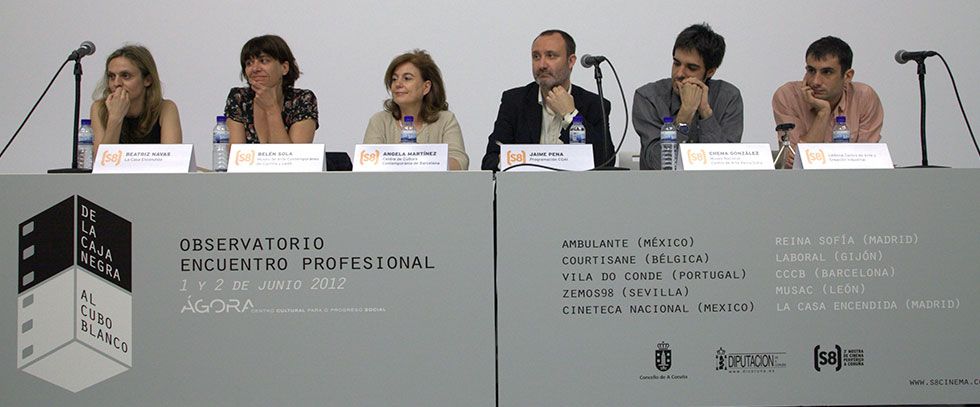 2011: ¿QUÉ HACEMOS CON ESTO? ARCHIVOS, REDES Y MEMORIA. HERRAMIENTAS. (WHAT SHALL WE DO WITH THIS? ARCHIVES, NETWORKS AND MEMORY. TOOLS.)
We delved into a hot topic at the time: archives, considering how they are managed and their importance as fundamental parts of collective memory. In the case of artistic or cultural experiences held outside institutions, the decision to archive and organise the documents compiling the activities and the studies carried out is a matter of survival. On the other hand, the archive's format is an artistic leitmotiv for carrying out very diverse projects. Beyond the found footage, which uses archival film, videographic material, music remixes or collaborative websites, they are projects that become a creative way of ordering the world, providing visions and different points of view which, when combined, can create a single one that is more powerful.
The meeting with independent professionals who had carried out projects concerning archives or were doing so put forward the different ways of dealing with this.
Participants: Nekane Aramburu (independent researcher, curator and manager, creator of the Collective Archives project); Garbine Ortega (film programmer and researcher at the Pacific Film Archive); Alg-a. org (underwater community of art and action); Wiki-stories project created by Haizea Barcenilla, Saoia Olmo, Aloña Intxaurrandieta and Oihane Garro.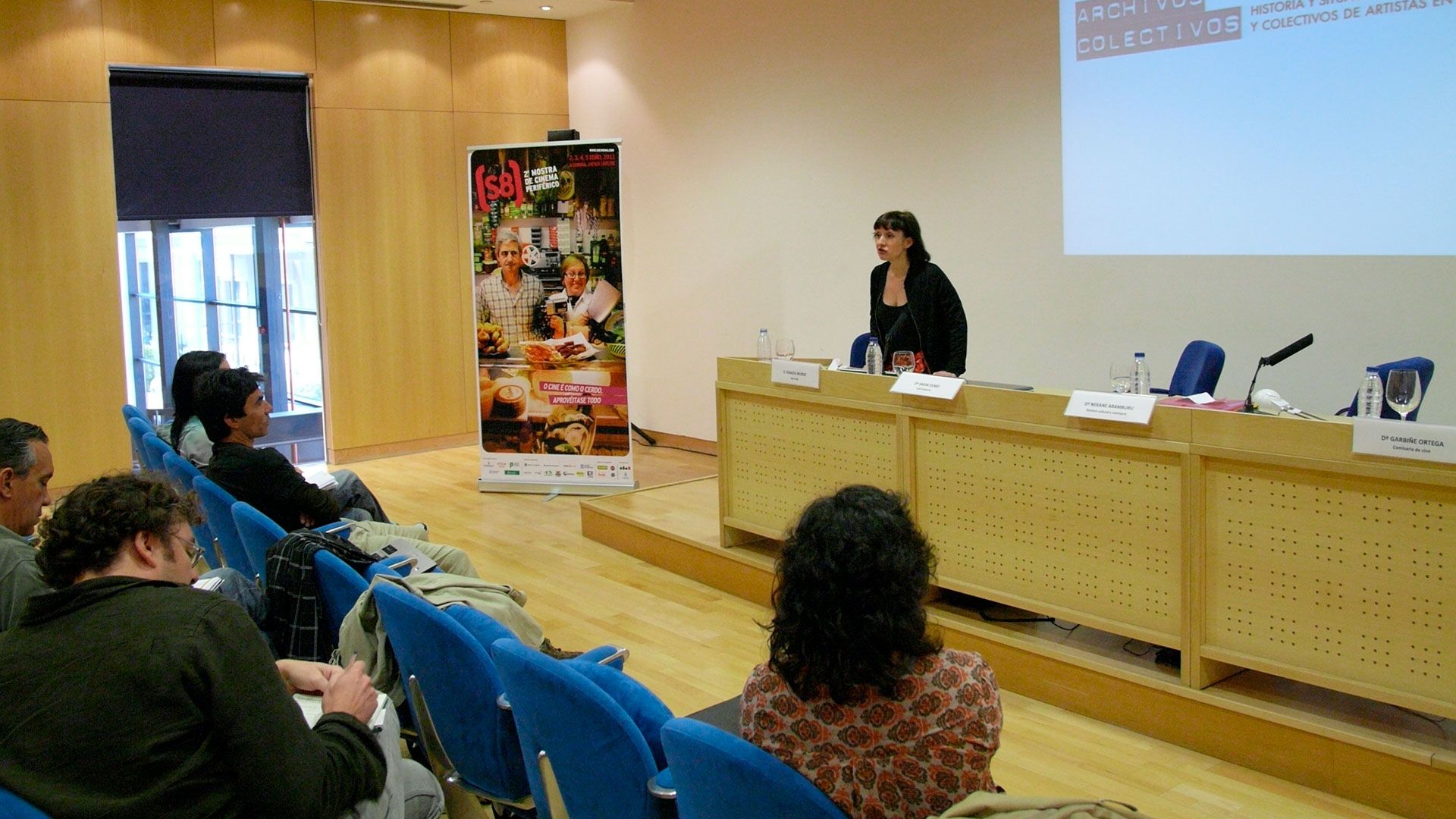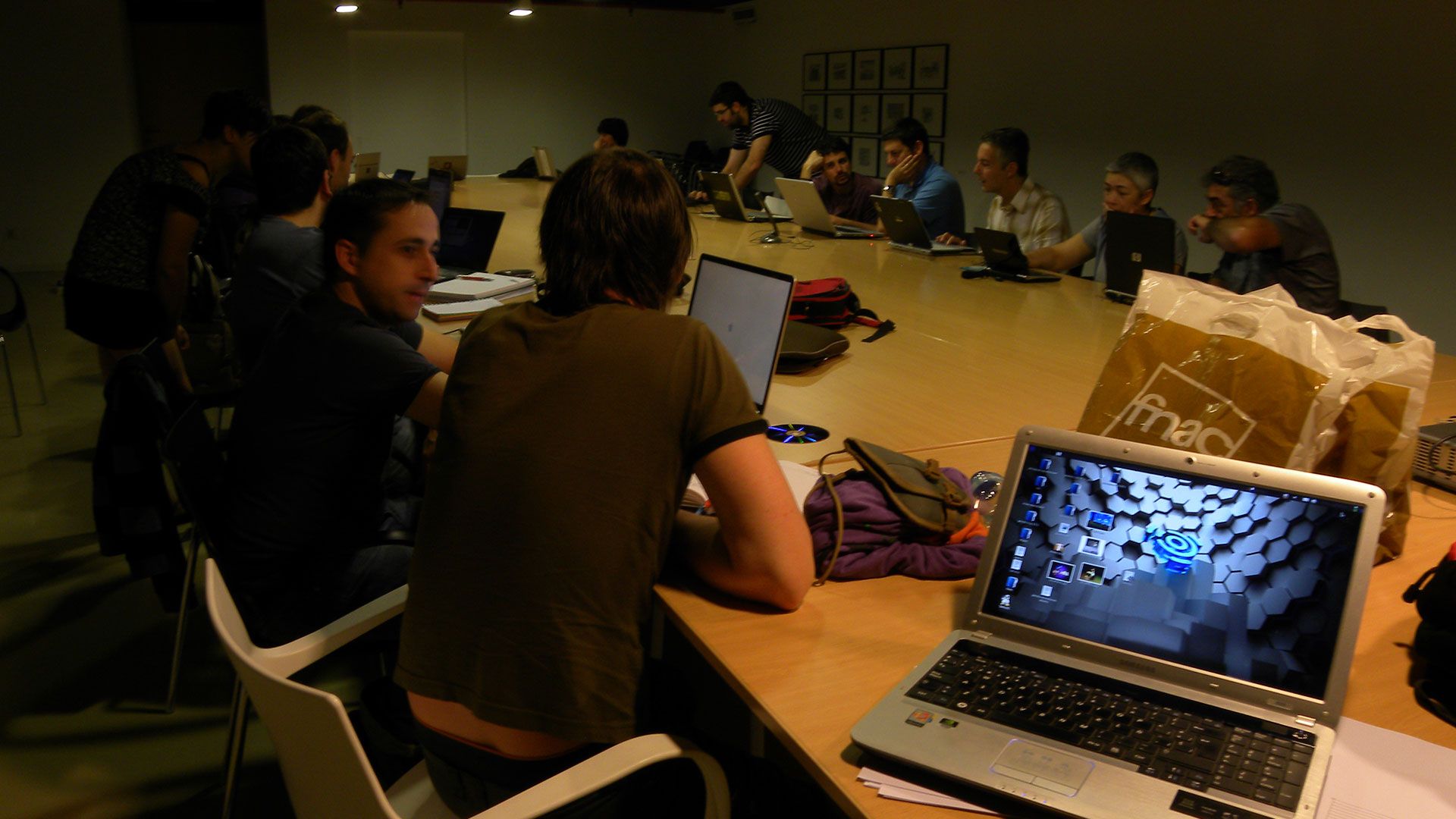 2010: ALL I WANT TO DO IS SHOW MY VIDEO
One of the structural deficits of independent audiovisual creation in Spain is the lack of a solid, stable network for dissemination to enable the creators' works to find their audience. In this vein, the role of the different intermediaries (distributors, exhibition spaces and the media) is essential in normalising the production and reception of new artistic practices.
To examine and alleviate these deficiencies, over several days the (S8) Mostra de Cinema Periférico brought together independent creators with professional initiatives open to the most innovative audiovisual language, whose aims included:
To introduce auteurs to new ways of disseminating their work.

To analyse the panorama of independent audiovisual distribution and screening through dialogues open to the public with representatives from galleries, art centres, festivals, film libraries, curators and distributors.

To establish specific agreements with the different sectors to promote the work of independent creators.
Participants: Gonzalo de Pedro Amatria, programming coordinator of the Punto de Vista International Documentary Film Festival; Beatriz Navas, head of audiovisuals at La Casa Encendida; Jaime Pena, head of programming at the Centro Galego de Artes da Imaxe; Antony Weinrichter, university lecturer, film critic and freelance programmer; Elena Oroz, researcher and teacher; Asunta Rodriguez, owner and director of the Trinta Gallery in Santiago de Compostela; Martha Scarpellini, director of the Espacio Atlántico Vigo International Contemporary Art Fair; Eli Lloveras, head of the distributor Hamaca Media & Video Art Distribution from Spain, and Jose Manuel Sande, programmer of the Centro Galego de Artes da Imaxe.